* Price per academic year
Course summary
Are you ready to unlock your potential to create, innovate and bring business ideas to life? This exciting degree is designed to equip you with the skills, knowledge, ability and commercial insight to take concepts from inception to implementation, turning ideas into new products or services in today's fast-paced world of business.
What better way to develop your entrepreneurial skills than to learn from the people who've done it successfully – from the likes of Dragons Den's Levi Roots or Founder/Chairman of State of Flux Alan Day, to name just two of our key supporters. They and others regularly contribute to the programme through guest lectures or real projects, which have previously included creating a business concept using market intelligence from Mintel and devising a strategy to expand the customer base software for State of Flux, a global procurement and supply chain consultancy.
You'll be taught by staff who have established or run their own businesses, and bring professional experience in marketing, IT, retail, project management, talent development, leadership and management. They have worked in various roles for Cable and Wireless, Coca-Cola, Capital Be, the NHS, Pendragon (subsidiary of Jaguar Cars), Visa International and IBM, to name just a few.
Course content is designed to provide you with an understanding of the theories and practices of entrepreneurship; the factors that influence success or failure from the role of the market to creativity, innovation and knowledge.
In addition, you'll gain a broad-based understanding of business management and essential knowledge of accounting, risk management, data analysis, marketing, HR, supply chain and business ethics. This will prepare you to take the lead on product and business development either in your own business or for existing small, medium or large employers all over the world.
Our graduates have gone on to work as transformation analysts, business growth strategists and managing directors, while others are responsible for establishing a range of highly successful businesses, including Serena Sartorial, which provides bespoke Italian fashion. Some, like Andreas Tassitro for example, have gone on to become serial entrepreneurs. Founder and the first President of the University's Entrepreneurial Society, Andreas started the Green Van Company in Switzerland whilst studying and is now Founder and CEO at Foodetective.
Top reasons to study with us
Practical teaching experience means you'll relate your learning to the real world from the start tackling real-life projects: past students devised a social media strategy for Dryden Estates, which provides rentals, refurbishment and cleaning services
Student-run Entrepreneurial Society is one of London's largest university societies and regularly provides workshops and invites industry leaders to share their experiences of 'How it all started'
Our Creative Enterprise Centre (CEC) delivers a dynamic award-nominated programme of events, workshops, competitions and one-to-one guidance
Follow in the footsteps of graduates who've already set up successful commercial ventures, including Yull Shoes UK, OneofOne, Exposed Media and Zebra-Ldn
Taught by staff who have created or managed companies ranging from full-service marketing consultancies to personal and professional development, a tourism company and floristry
Guest lectures from industry practitioners have previously included speakers from the Guild of Entrepreneurs, Grant Thornton, Mintel, Coca Cola and LinkedIn
Course structure
This degree combines general business knowledge with key theories and concepts in entrepreneurship, enterprise and innovation. You'll consider how organisations function and the available routes to new venture creation in different circumstances, such as small businesses, family businesses, not-for-profit organisations and large established corporations. You'll also gain a solid understanding of areas such as managing people, operations, logistics, marketing and business ethics. In each year of study, you will take a combination of core and optional modules which cover specialisms such as entrepreneurial practice or social media for business, for example. 
The following subjects are indicative of what you will study on this course.
You are introduced to the functions of business organisations, the broader business environment, and key management skills and competences, including information gathering and analysis, accounting, marketing and organisational behaviour. We consider business organisations – their purposes, structures and governance in a global context, together with cultural differences and ethical constraints. You'll learn about basic management accounting concepts and deepen your understanding of company financial information, in particular how this information gets reported and analysed. Drawing on real-life data from FAME, you'll be tasked with analysing the financial performance of an organisation of your choice.
Subjects of study include:
Accounting and Finance Fundamentals
Analysing and Managing Information
Global Business Environment
Marketing Principles
People and Organisations
You will also have the opportunity to take an option module that broadens your skills or helps you gain more in-depth knowledge of your specialist area. Your option module may be a foreign language.
Credit Level 4
You will explore idea generation, develop your presentation skills and learn about marketing, finance and operations for small businesses. As part of The New Venture Creation module, you will come up with an idea, prepare a business plan and then pitch to a panel. You also have the chance to take the Entrepreneurial Practice module that requires you to work with a team to raise money for a charity through a Crowd Funding campaign. If you choose to study Project Management, you'll examine the process of managing a project, evaluating the role of individuals in a company and how this can be used to plan a business better.
Subjects of study include:
Operations and Digital Business
Managing People
Business Decision Making
New Venture Creation
You can also choose two options from: Entrepreneurial Practice, Project Management, or other areas of business. You will also have the opportunity to study a module from other parts of the University, including a foreign language.
Credit Level 5
Optional work placement/study abroad year
Between Year 2 and Year 3, you can take an optional work placement or study abroad year. The work placement year is a one-year full-time business work placement.
Past students have completed placements in a variety of SMEs and prestigious organisations, including Barclays Bank, British Airways, Disney UK, IBM and the NHS.
The study abroad years allows you to follow a programme of study at one of our partner institutions, giving you the opportunity to experiment life in another country and learn Business from a different cultural viewpoint.
You can also choose to split your year abroad into a first semester exchange and a second semester work placement, both conducted overseas.
We focus on how to commercialise your enterprise; this involves undertaking research to back up your ideas and developing a viable business model and working on developing a minimum viable product. We'll look in-depth at current themes in entrepreneurship, such as the entrepreneurial mindset, family businesses and artificial intelligence. You'll also explore the process of working in a team, applying personal and professional responsibility. Your studies culminate with the Global Strategic Management module, designed to simulate as closely as possible the nature of strategic decision-making in the management of a commercial organisation. Businesses like OneofOne, Serena Sartorial and Yull Shoes were all initiated by our students. They have also developed businesses in consulting, IT, clothing, food and shoes.
Subjects of study include:
Global Strategic Management
Sustainable Business
Commercialising your Enterprise
Current themes in Entrepreneurship
You can also choose two options from: Creating Entrepreneurial Leadership, Social Media for Business, or other areas of business. You have the opportunity of studying one module from across the University, including a foreign language.
Credit Level 6
Programme Specification
For more details on course structure and modules, and how you will be taught and assessed, see the programme specification.
Careers
Our emphasis on learning through practice means that you will graduate with the breadth of knowledge and capabilities to respond proactively and creatively to contemporary business issues and challenges. Throughout the course, you'll also develop a range of transferable skills highly prized by employers, such as critical evaluation, self-direction, professional presentation, team working, leadership, communication and problem solving.  
As well as preparing you to start your own business or help others to do so, this degree can lead to a range of exciting employment opportunities in commercial business and the public sector. Possible areas of work include graduate training schemes, financial services, sales and marketing, and management consultancy. You will graduate with knowledge and professional skills, and a heightened sense of commercial awareness that will be immediately transferable in a business environment. Many of our students go on to postgraduate study here and at a range of other universities.
The University's Careers and Employability Service has built up a network of over 3,000 employers around the world, helping all our students explore and connect with exciting opportunities and careers.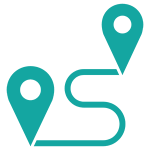 Westminster Enterprise Journey
Westminster Enterprise Journey gives students and recent graduates access to expert-led workshops, inspirational talks, industry networking events and 1-2-1 business advice and support.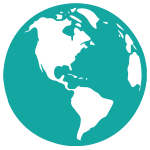 Develop your cultural intelligence – or 'CQ' – studying alongside students and staff representing more than 100 nationalities.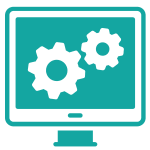 Our online careers hub, Engage, features careers resources and info on jobs, placements, volunteering, careers fairs and networking events.
Industry links
As one of London's leading centres for business education based in the heart of London and its political, media and financial services scene, we have excellent links with industry. As well as the many successful alumni who have set up their own businesses, the teaching team maintains ongoing links through membership with a number of professional bodies, such as the Guild of Entrepreneurs, Psychology of Entrepreneurship and Small Business (PES), Institute for Small Business and Entrepreneurship (ISBE), Academy of Marketing, Association for Consumer Research, Society for Business Ethics and Higher Education Academy.
A number of entrepreneurs regularly contribute to the programme in a variety of ways. Levi Roots is one of our key supporters and visits our University once a year. Alan Day, Founder and Chairman of State of Flux, Ian Smart, ex-partner at Grant Thornton, Ann-Marie Dryden, owner of Dryden Estates and Ben Anderson of Land Securities all contribute to our World Cafes, competitions and challenges, mentoring sessions and other aspects of our programme.
Job roles
This course will prepare you for roles such as:
Business adviser
Business development executive
Entrepreneur
Management consultant
Managing director
Project manager
Graduate employers
Graduates from this course have found employment at organisations including:
BT
Crowd Velocity Ltd
DGL Group
DJL Fitness
EE
Exposed Media
Foodetective
Green Van Company 
Outline Management
Paris Kyri Gowns
Sixteenth
Veano
Yull Shoes UK
Westminster Employability Award
Employers value graduates who have invested in their personal and professional development – and our Westminster Employability Award gives you the chance to formally document and demonstrate these activities and achievements.
The award is flexible and can be completed in your own time, comprising a set of core and optional extracurricular activities. 
Activities might include gaining experience through a part-time job or placement, signing up to a University-run scheme – such as mentoring or teaching in a school – or completing online exercises.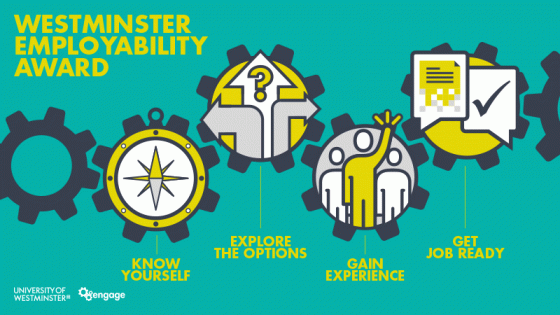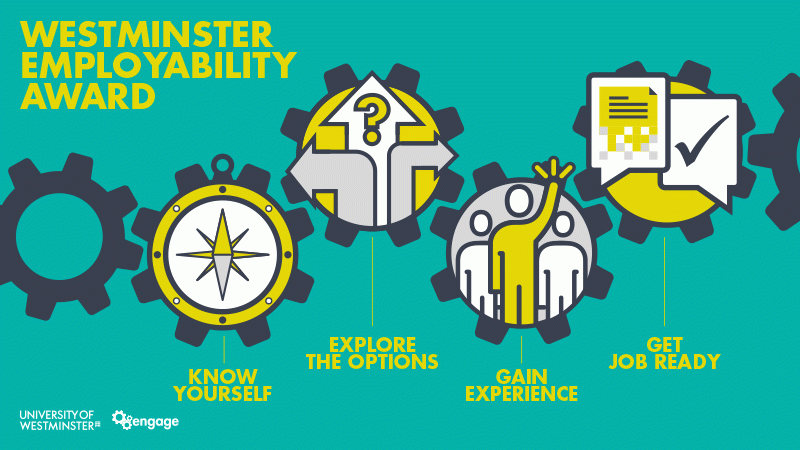 International Opportunities
Many of our courses offer international study and work experiences, and the University provides other global opportunities that all students can apply for - so whatever you're studying, you'll have the chance to go abroad.
Opportunities could include:
Taking part in semester or year-long exchanges at institutions around the world
Attending an international summer school or field trip
Developing your CV through volunteering or work placements abroad
International experience broadens horizons, boosts self-confidence, and improves global understanding, alongside being fantastic for your career.
Find out more about our international opportunities, including funding options and where you can go.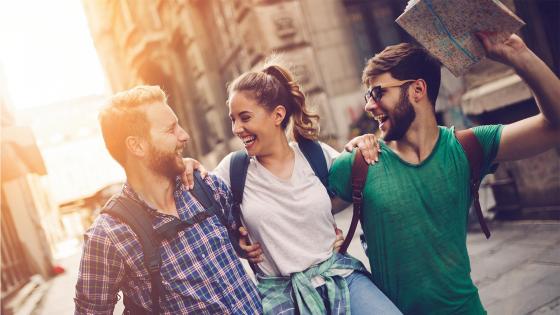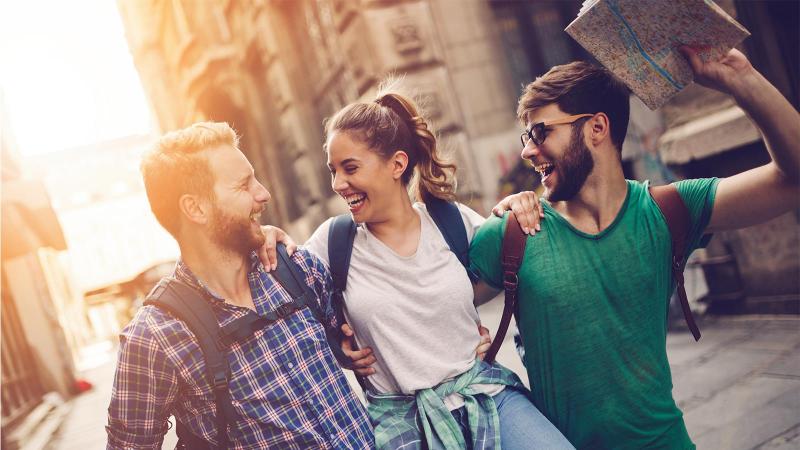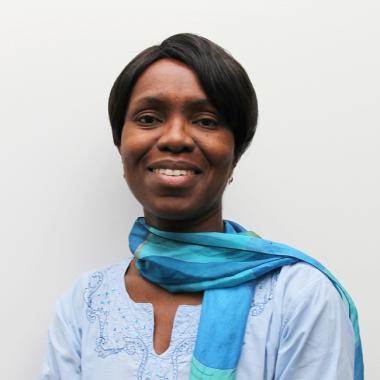 I love working with entrepreneurship students because of the transformative impact the programme of study has. More than what students create is their discovery of their callings, purposes and potential - making a tiny contribution to who they become is the best part of my job.
Irene Brew-Riverson
Senior Lecturer
With over 25 years' experience in Further and Higher Education with a focus on business management, marketing and entrepreneurship in education and business, Irene has spent most of her professional life working with organisations, would-be entrepreneurs, students, staff and a variety of corporations and charities.
A former Board member of Young Enterprise in Central and North London, she spent a number of years advising what was then the Department of Higher Education, Business and Travel and Tourism and then coordinating the Peter Jones Enterprise and Entrepreneurship programme at the Victoria Centre of Westminster Kingsway College. She won PJEA Business Enterprise Manager of the Year Award in 2014 and has also previously been named an Enterprise Champion by the National Association of Colleges and Universities Entrepreneurs.
Irene joined Westminster Business School in 2006 and teaches undergraduate students on the following modules: Creating New Business, Principles of Marketing, New Venture Creation and Entrepreneurial Practice, Current Themes in Entrepreneurship and Creating Entrepreneurial Leadership.
She is the Business School's Africa Regional Coordinator, responsible for overseeing recruitment and partnership opportunities. She was previously an Advisory Board Member for the British Council's Entrepreneurial Africa Project, providing an educator perspective to the work of the team working on advancing entrepreneurship in African countries.
She holds an MA in Marketing Management and is currently studying for her Doctorate in Education at the UCL Institute of Education. Her thesis is about enterprise culture and its impact upon two London Colleges.
See full profile
Supin Hussain
Senior Lecturer
Having previously lectured at Queen Mary University and Birkbeck College, Supin has 15 years' experience in Higher Education (HE) within the fields of marketing, strategy and entrepreneurship. She now teaches undergraduate and postgraduate students as a Senior Lecturer at Westminster Business School, focusing on modules in marketing, creativity and innovation, strategy, digital technology and entrepreneurship.
A decade spent in professional practice prior to Supin's academic career involved various marketing roles within the small electrical, healthcare, recruitment and motor car industries. She is also a trained Team Coach, using approaches that stem from Finland's Team Academy.
Leveraging her experiences in industry and coaching, Supin's research interests lie in team learning, predominantly within HE and with a focus on entrepreneurial learning. Specifically, she is interested in developing methods of practice-based learning – actual 'doing' – in today's style of team learning and ways of learning. Her role also involves delivering and developing team learning and developing theoretical underpinnings within an ever-changing ecosystem.
See full profile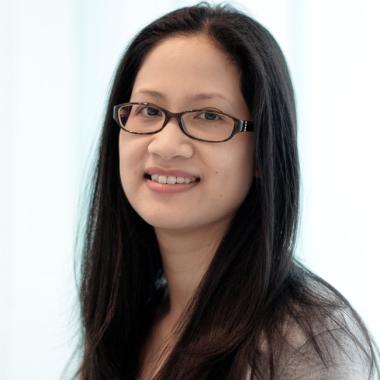 I have always had a keen interest in small business management given experience from a family business. Having consulted for a number of small start-ups/scaling-up businesses, I have gradually moved from my main focus of marketing towards entrepreneurship and team learning – with the knowledge of marketing I feel it was a natural progression. I have been enjoying and supporting all our student entrepreneurs ever since.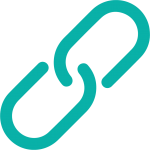 Combine theory and practice
Link theory to global practice through real-life case studies, guest lectures, field trips and insight from one of the world's largest financial databases.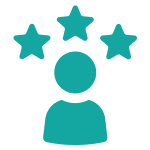 Be inspired by successful entrepreneurs like Dragons Den's Levi Roots or Founder/Chairman of State of Flux Alan Day.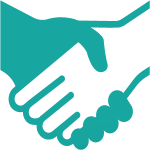 Build connections with peers and future business leaders.
Join us at an online open day and get a feel for student life at the University of Westminster.
You'll get a chance to: 
Speak to our academic staff
Take a virtual reality tour of our student halls
Ask us any questions you may have about student finance and accommodation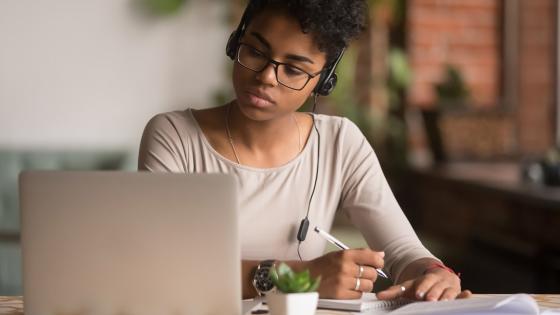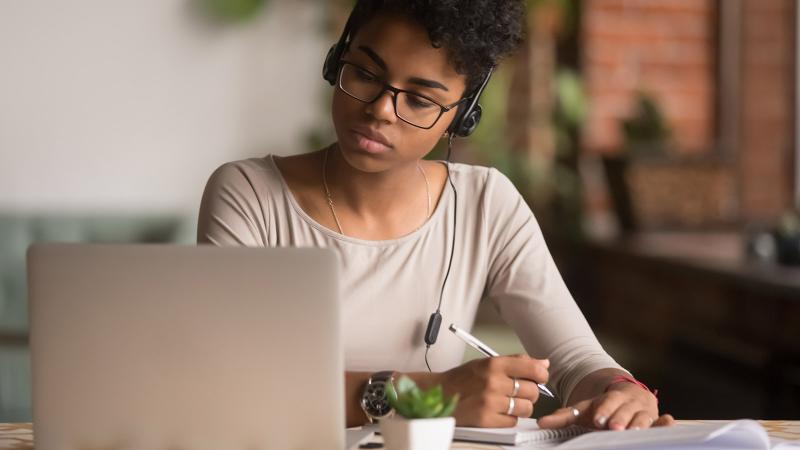 A Levels - BBC to ABB

International Baccalaureate - 112 to 128 UCAS Tariff points from the IB

BTEC Extended Diploma - DMM to DDM

BTEC Diploma - D*D*

Access - 112 to 128 UCAS Tariff points from the Access course
In addition to one of the above, you should have:
GCSE English Language grade 4/C – IB grade 4 Higher Level, GCSE Maths grade 4/C – IB grade 4
If your first language is not English, you will need an IELTS of 6.0 overall, with 5.5 in each component.
We also welcome applications from students who are taking a combination of qualifications listed above. For further information, please contact Course Enquiries.
View more information about our entry requirements and the application process.
International Baccalaureate - 112 to 128 UCAS Tariff points from the IB
If your first language is not English, you will need an IELTS of 6.0 overall, with 5.5 in each component.
More information
International Foundation course
We work in partnership with Kaplan International College London to provide Foundation Certificate courses for international students who don't meet our Bachelor's degree entry requirements.
Find out how to apply for the Foundation Certificate course.
What our students say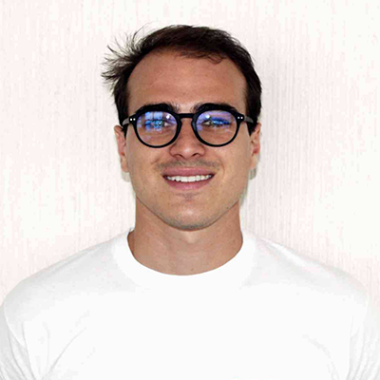 Andrea Tassistro
Business Management - Entrepreneurship BA
Practice was the thing I valued the most during my course but also the fact that we were obliged to reflect on our entrepreneurship project all the time. During my studies, I worked at Westminster Business Consultants for 3 months and I founded the Westminster Entrepreneurial Society. I am now launching my second food and beverage start-up in Geneva after selling my first company.
The course is well-designed and the people you meet shape your network for a lifetime.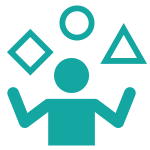 Develop your creativity to think outside the box.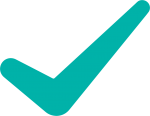 Learn to critically evaluate
Learn to critically evaluate the strategies that managers use to help organisations adapt in an uncertain or complex environment.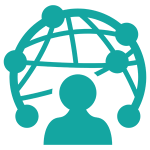 Improve your problem-solving skills
Improve your problem-solving skills to better understand and tackle people management issues.
Westminster Business School blog
Read our blog and get an insight into life and studies at Westminster Business School.
UK tuition fee: £9,250 (Price per academic year)
When you have enrolled with us, your annual tuition fees will remain the same throughout your studies with us. We do not increase your tuition fees each year.
Find out how we set our tuition fees.
Funding
As well as tuition fee loans, there is a range of funding available to help you fund your studies.
Find out about undergraduate student funding options.
Scholarships
The University is dedicated to supporting ambitious and outstanding students and we offer a variety of scholarships to eligible undergraduate students, which cover all or part of your tuition fees.
Find out if you qualify for one of our scholarships.
International tuition fee: £14,400 (Price per academic year)
When you have enrolled with us, your annual tuition fees will remain the same throughout your studies with us. We do not increase your tuition fees each year.
Find out how we set our tuition fees.
International student funding
Find out about funding for international students.
Scholarships
The University is dedicated to supporting ambitious and outstanding students and we offer a variety of scholarships to eligible undergraduate students, which cover all or part of your tuition fees.
Find out if you qualify for one of our scholarships.
A key strength of our programme is the interaction with entrepreneurs and business people. You'll develop your entrepreneurial skills from people who've done it successfully themselves – from the likes of Dragons Den's Levi Roots or Founder/Chairman of State of Flux Alan Day, to name just two of our key supporters. Students here had the opportunity to pick the brains of experienced businessmen and women when they participated in a World Café session and discussed various business ideas.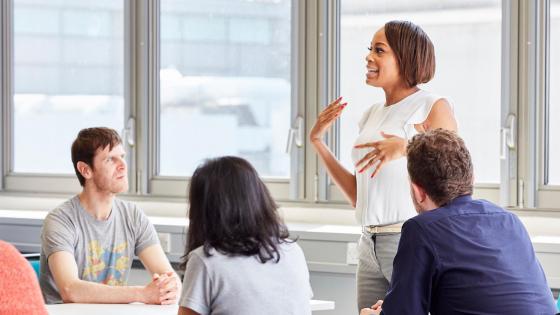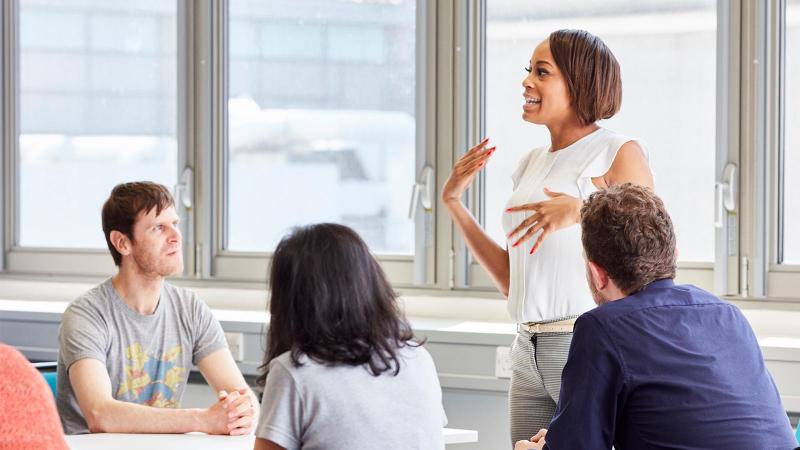 Teaching and assessment
Your learning experience is designed to provide both a practical and theoretical understanding of the theories, frameworks and ideas related to business, focusing on the study of organisations, management and the changing environment in which they operate. Employability and enterprise are strongly embedded in the modules through the use of practical activities, such as the live simulations and case study analysis. Our Engage careers hub features a range of resources including how to prepare for interviews and CV examples.
To assist the learning experience, we provide reading lists, lecture and seminar materials in advance via Blackboard, our virtual learning environment. Where possible, lectures are recorded using specialist software and similar tools to make sure you can really listen to what is said in class and don't miss a thing.
How you'll be taught
Through a variety of teaching methods – from traditional lectures and seminars to case study analysis, project work and workshops – we aim to bring study to life by incorporating real-world experience. For example, previous students on this course have benefited from specialist workshops organised by the course leader on critical thinking and report writing.
You'll have opportunities to work with external organisations, such as Westminster Council, to help solve real-life business issues or come up with ideas. This practical, hands-on entrepreneurial experience involves working in teams and facing challenges put to you each week. You'll learn more about yourself through critical reflection, as well as essential skills, such as self-direction, team working, leadership, listening, presenting, communicating, negotiating and problem-solving.
Our teaching team of experienced academics has substantial professional experience, which ranges from accountancy and financial analysis to managing social and other research and various marketing roles, including account manager, social media manager and production manager. They have worked for companies including the National Childbirth Trust, Marie Curie, TEDx (Brixton), Occidental International Oil Inc. and The Royal Firefighters Memorial Trust.
Some of our academics are self-employed as consultants and continue to work with SMEs and high-profile clients like BT, Wavin, Médecins Sans Frontières, BBC World Service and the BBC. Between them, they have created or help manage a number of successful companies – from full-service marketing consultancies (GhanaOracle and AfricaOracle) to personal and professional development (VSEI Coaching), foresight and strategy (NAB Associates), a tourism company (INSDA Group Company Ltd) and floristry (The London Flower Lover).
Guest speakers are carefully chosen to enhance and further develop your learning in a more practical way. For example, the inspirational Levi Roots comes once a year to talk to our final year students about the projects they are working on, while other former alumni will share their entrepreneurial journeys, offering advice and guidance.
In the following graph you'll find examples of how study time has been distributed in the past (data from the academic year 2019/20). Changes to division of study time may be made in response to feedback and in accordance with our terms and conditions.
Year
Scheduled hours
Independent study
How you'll be assessed
Using a wide range of techniques, you can expect to be assessed on the learning outcomes of your course in core modules through coursework in the form of essays, reports, presentations, case studies as well as time-constrained in-class tests and exams.
We try to make assessments as practical and relevant as possible, incorporating the type of work required by future employers, for example, the need to write strategic reports or the use of business simulation games, two in the second year and one in the final year.
In the following graph you'll find examples of how marks have been calculated in the past (data from the academic year 2019/20). Changes to assessment weights may be made in response to feedback and in accordance with our terms and conditions.
Year
Written exams
Practical
Coursework
Our Student Hub is where you'll find out about the services and support we offer, helping you get the best out of your time with us.
Study support — workshops, 1-2-1 support and online resources to help improve your academic and research skills
Personal tutors — support you in fulfilling your academic and personal potential
Student advice team — provide specialist advice on a range of issues including funding, benefits and visas
Extra-curricular activities — volunteering opportunities, sports and fitness activities, student events and more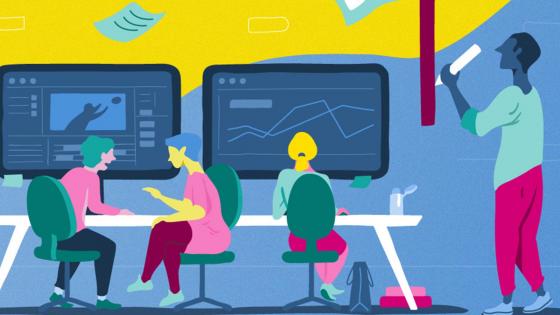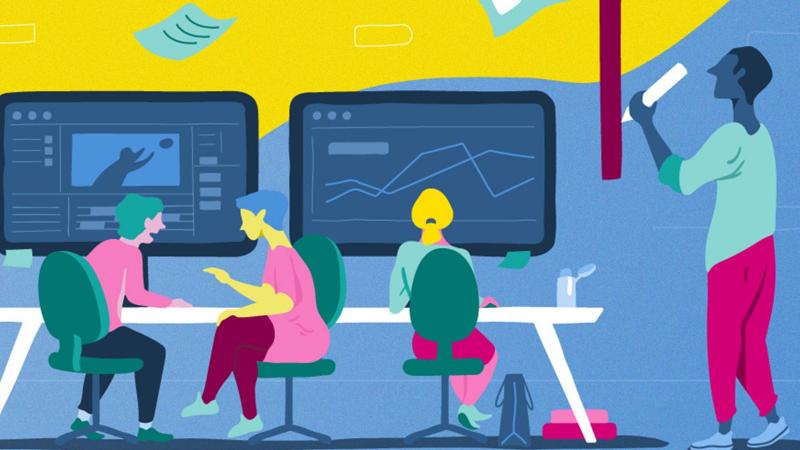 Course Location
In the heart of London, our Marylebone Campus is home to the Westminster Business School and our Architecture, Planning and Tourism courses. Specialist workshops, dedicated digital and architecture studios, and our extensive Marylebone Library offer students everything they need for academic success.
Marylebone Campus is opposite Baker Street tube station and within easy walking distance of Regent's Park and Marylebone High Street.
For more details, visit our Marylebone Campus page.
Westminster Business School
Westminster Business School is one of London's leading centres for business education based in the heart of London and its political, media and financial services scene.
We are a Chartered Institute of Personnel Development (CIPD) Centre of Excellence, recognised by professional bodies including the Chartered Institute of Marketing (CIM), Chartered Management Institute (CMI) and APMG International. 
Contact us
We have an FAQs page if you are applying this year.
Or you can contact the Course Enquiries Team:
Opening hours (GMT): 9am–4pm Monday to Friday
Your Westminster
Book an open day. Order a prospectus. Sign up for newsletters.