Based in the heart of the capital's political, media and financial services, Westminster Business School (WBS) has excellent industry links and global partnerships. Many of our degrees are recognised or accredited by national and international professional bodies.
Led by Professor Malcolm Kirkup, we offer a wide range of undergraduate, postgraduate, executive and short courses, preparing students to be responsible leaders and managers, able to support businesses in their role as world citizens.
Our academic experts provide consultancy, applied research and thought leadership across the public, private and third sectors, including the NHS, and we work with local, national and multinational companies.
 
Why Choose Us
London is our campus – home to leading national and multinational companies, corporations and organisations in almost every sector. Our practical teaching draws on and relates learning to the real world with guest speakers, field trips and live projects. Outstanding facilities include a state-of-the-art Bloomberg-powered Financial Markets Suite, Fabrication Laboratory and Digital Marketing Lab. 
We develop graduates with the relevant skills and mindset needed to respond proactively and creatively and responsibly to contemporary business challenges in a changing world. 
140+
Ranked top 20 in the world for the percentage of international students (Times Higher Education World University Rankings 2021). 
340+
Over 200 full-time staff and 100 visiting lecturers make us among the largest UK business schools.
6,500+
One of the biggest, most experienced providers of business education in London, our roots date to the 1970s.
Study with Us
Degrees are taught by a multicultural, international faculty, many of whom come from professional practice and publish in top international journals. Learning is informed by current events, research and business activities. Live projects, case studies, guest speakers, work placements and management consultancy via the student-run Westminster Business Consultants (WBC) are designed to enhance graduate employability.
Courses are grouped into the subject areas listed below, delivered by four specialist Academic Schools: Applied Management; Finance and Accounting; Management and Marketing; and Organisations, Economy and Society.
 
Accounting and Finance
One of the top five institutions in London for Accounting and Finance (Complete University Guide 2021), Westminster is a Chartered Institute for Securities and Investment (CISI) Centre of Excellence in Financial Markets. We are also recognised by the Chartered Financial Institute (CFA) as a University Affiliated Program partner.
Students have access to a global financial database in our state-of-the-art Bloomberg virtual trading room (Financial Markets Suite).
Courses cover accounting, business analytics, finance, fintech, investment and risk finance.
Business and Management
Our courses highlight cultural, legal, ethical and economic perspectives and challenges facing modern businesses. Industry experts share knowledge of topical issues, such as sustainability, circular economy, social enterprise and digital transformation. 
Students access real business performance data and gain hands-on experience of common business software, including Tableau Data Visualisation, FAME and Microsoft Office.
Courses cover digital business, international business, entrepreneurship, human resource management, leadership, project management, purchasing, supply chain management and sustainability.
Marketing
A CIM Graduate Gateway Institution, we also enjoy close links with the Institute of Data and Marketing (IDM). It is possible to gain extra qualifications from these leading professional bodies by studying  on some degrees.
Practice-focused courses allow students to tackle live briefs, engage with industry, develop and present their emerging ideas for campaigns, websites and apps in Switch 23, a collaborative digital marketing lab. This features the same Adobe Creative Cloud applications used in top agencies.
Courses cover: digital and international marketing, marketing communications and management.
Construction and Property Management
One of the top 20 institutions in the UK for Building (Complete University Guide 2021), WBS has excellent industry links with a host of construction companies and key professional bodies, including RICS, CIOB and CABE. 
Held online in 2020, our Annual Property and Construction Careers Fair attracts major employers including CABE, Mace, Savills, Knight Frank, Carter Jonas and Grainger.
Courses cover construction and commercial management, planning, quantity surveying, real estate.
Economics
Strong links with employers include the Government Economic Service and Society of Professional Economists (SPE), which launched its CPD programme here at WBS in 2018.
We offer SPE membership to all final-year economic students. Excellent facilities feature industry-standard software, including Bloomberg, SAGE, FAME, Nvivo, SPSS, Excel and other statistical packages, to analyse data, build models and produce forecasts.
Courses cover business economics, economic policy and analysis.
Accreditations and awards
Our courses are accredited by leading professional bodies, including the Association of Chartered Certified Accountants (ACCA), Chartered Institute of Building (CIOB), Chartered Institute of Marketing (CIM), Chartered Institute of Personnel and Development (CIPD) and Royal Institution of Chartered Surveyors (RICS) and many more.
Video produced in partnership with The Chartered Association of Business Schools (Chartered ABS) and ITN Productions
Social Enterprise Gold Mark
Led by WBS, the University of Westminster became the first London university to be awarded the Social Enterprise Gold Mark, following an external assessment by Social Enterprise Mark CIC, the international social enterprise accreditation authority.
Officially recognised as a social enterprise, we're committed to supporting a wide range of UN Sustainable Development Goals.
Our short courses, some of which can be studied fully online, offer industry-standard qualifications in: accounting, finance and economics; business and management; and marketing.
Accredited by leading professional bodies, including ACCA, APMG International and the Institute of Data and Marketing (IDM), they are delivered by highly experienced practitioners.
Our extensive suite of project management courses offers opportunities to achieve certification in AgilePM®, MSP® and PRINCE2® or as a Professional Scrum Master.
Our Research
WBS offers MPhil and PhD research degrees in various areas including economics, management, finance and marketing. From corporate culture to international business, emerging technology to social enterprise, consumer behaviour to sustainable marketing, we provide insight and practical solutions to some of society's most pressing issues.
Our students have access to cutting-edge developments in innovative and relevant research affecting individuals, the workplace and organisations locally, nationally and across the globe.
We have a wide base of 'internationally excellent' research (REF2014) and are particularly proud of our research into skills, labour markets, equality and diversity and built environment.
Our Working Paper Series (WPS) aims to disseminate research output from WBS staff and doctoral students.
Employment Research
Our Centre for Employment Research (CER) investigates labour markets, programme evaluation and employment relations.
Built Environment
Our Centre for the Study of the Production of the Built Environment (ProBE) focuses on zero energy construction, labour in construction and climate change and work.
Digital Business
Our Centre for Digital Business Research (CDBR) studies theory, methods and emerging technologies that drive digital transformation in enterprise.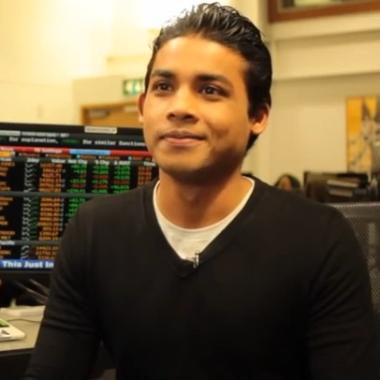 Shrey Jain
Investment and Risk Finance MSc
The Financial Markets Suite, a simulated trading room with over 20 Bloomberg terminals, is testimony to the fact that the University believes in investing back in students and enhancing our learning experience. Familiarity with such systems gives us a head start in the industry post-graduation.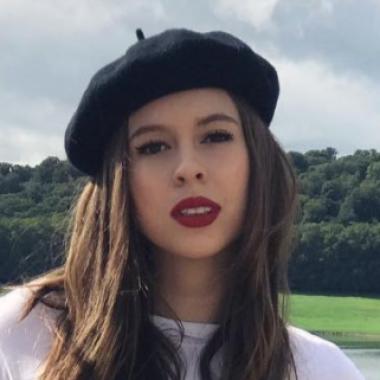 Nicole Rego Freitas
Marketing Communications BA Hons - 2018
Own Brands Assistant | Argos Ltd
Being an international student, my placement year as Own Brands Assistant at Argos was the perfect opportunity to gain some work experience and increase my chances of securing a graduate job in the UK. I gained valuable experience ensuring that Argos's own brands were executed consistently, assisting on digital campaigns, working with agencies and updating the team budget.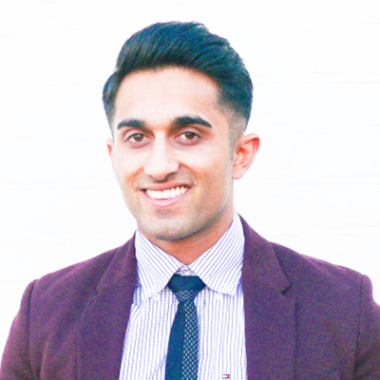 Adil Ahmad
Accounting with Management BSc - 2014
Assistant Audit Manager | KPMG AG Germany
The environment of the University of Westminster and its surroundings are very welcoming. The University offers great learning facilities including effective support from top quality professors and it is also located in the heart of London.
Our alumni community is here to support and connect graduates who have shared the Westminster experience.
As one of our alumni, you can register with Westminster Connect to stay in touch with the University and gain access to exclusive discounts, events, and a range of professional development opportunities.
You can also find out how to get involved in mentoring and sharing your career experience with our current students.
Westminster Business School blog
Read our blog and get an insight into life and studies at Westminster Business School.
Contact Us
We have an FAQs page if you are applying this year.
Or you can contact the Course Enquiries Team:
Opening hours: 10am–4pm Monday to Friday