As London's first university to be awarded the Social Enterprise Gold Mark, we aim to make a difference in the world by harnessing our resources, expertise and partnerships to effect sustainable social change with local, national and global impact. 
We're a progressive, responsible and sustainable organisation and this ethos and practice is increasingly embedded in our values, activities and governance. We're proud to put social purpose, positive environmental impact and good governance ahead of financial return.
Making a difference
Our commitment to social enterprise is embodied in our research communities, teaching and learning, and practice. These encompass health and wellbeing, inclusivity and diversity, sustainability, resilience, and social and environmental impact. Together, these areas constitute priorities in our agenda for change.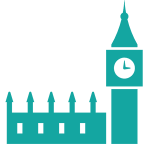 We aim to support London's social enterprise activity through partnership, training and public engagement.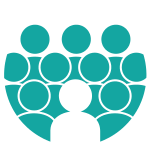 Sustainable social change
We're committed to expanding our social meaning and impact, with the needs of society at the heart of our business modelling.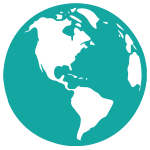 As one of the UK's most diverse and internationally connected universities, we look beyond our borders to bring meaningful change for good through our international social enterprise reach.
Social Enterprise Gold Mark
We're honoured to have been awarded the prestigious Social Enterprise Gold Mark. This accolade, awarded following a rigorous external assessment process, recognises the University as a beacon of social enterprise across a number of business areas central to social enterprise excellence.
We're already building on this achievement by developing a range of ambitious social enterprise projects. Through partnership, training and public engagement we aim to support the social enterprise activities and requirements of communities and organisations in London and beyond, at a challenging moment when the needs of society must feature in any business model.
Study with us and make a difference
Our Social Enterprise MSc starts in September 2021 and is now open for applications. If you would like to be part of a new generation of social enterprise experts creating positive social change, this course could be for you.
Our impact
We're committed to social enterprise, uplifting our diverse student population and using our skills to give back to our local community.
Watch this video to find out how our Westminster Business School is delivering on this commitment and making a positive social impact on our community. 
Video produced in partnership with The Chartered Association of Business Schools (Chartered ABS) and ITN Productions
Legal Advice Clinic
Our Legal Advice Clinic offers a free legal advice service to the local and wider community, currently assisting around 140 clients each year.
Advice is provided by our student law advisors in the areas of family, employment, immigration and housing law, under the supervision of a practising solicitor or barrister. This in turn offers valuable training for our law students.   
Creative Enterprise Centre
Our award-winning Creative Enterprise Centre (CEC) is a student and graduate enterprise hub, where we support students who want to be entrepreneurs, innovators, freelancers, designers and more.
Between 2018 and 2020 our CEC team has delivered an effective enterprise programme, engaging over 3,000 students in extra-curricular and co-curricular enterprise activities. These include workshops, mentoring, one-to-one business advice, paid freelance work, live briefs, and business competitions.
The centre won the Higher Education Team Enterprise prize at the 2019 National Enterprise Educator Awards, which recognises excellence within enterprise and entrepreneurship education in UK higher and further education.