* Price per academic year
Course summary
Our degree courses with Foundation year offer the opportunity to prepare you for advanced study before you progress onto a full honours degree at the University of Westminster. Whether you do not feel ready for degree-level study, don't have the right qualifications, want to change your subject specialism or return to study after an absence from education, we aim to encourage a broad range of students to undertake our Foundation year in order to progress onto their full honours degree with us.
The Foundation year is designed to give you the opportunity to explore new ideas, opening up new perspectives on the key debates within your chosen field. Core modules accelerate your academic and professional development , bringing together like-minded students to think about the 'big ideas' within your discipline. You will also take modules from areas closely related to your chosen field, giving you the chance to develop a cross-disciplinary perspective on your course.
On successful completion of the Foundation year (Year 0), you will be able to move on to study for the International Relations BA Honours degree over a further three years study.
This course enables you to develop a comprehensive understanding of the evolution of the international system, and to relate this to contemporary developments in international relations. It provides a theoretical framework for understanding the international system and the distribution of power at the global, regional and national levels.
You will focus particularly on the changing dynamics of international security and the challenges of state building within contemporary international relations. This course is linked to the internationally renowned Security and International Relations research programme in the Centre for the Study of Democracy. The Centre regularly invites high-profile speakers to our central London campus location for seminars, public lectures and conferences to which you will be invited as a student.
With excellent links to employers, this course offers you the opportunity to advance your knowledge of international relations in an applied setting. You will also gain the transferable and cognitive skills necessary for lifelong personal and professional development.
Our graduates go on to develop careers in various sectors, including the Civil Service, NGOs, international organisations such as the EU or UN, policy and research, teaching, journalism, and politics.
Our teaching programme is structured to support your transition to higher education, with the first year designed to immerse you in key concepts, case studies and questions in politics, international relations and development studies. In the second year you will be encouraged to think about the global dimensions of international security, examining the contemporary challenges to states, citizens and the globe in the post-Cold War era. You will be encouraged to think imaginatively about ideas in international relations, especially as it relates to the geopolitics of states, regions and territories within world politics today. In your third year, you will examine the ways in which sovereignty has been transformed through recent debates about human rights, humanitarian intervention, ethics, and state responsibility within the new era of global politics.
Teaching and learning includes small group work, problem-based tutorials, review sessions, workshops, symposia, debates, Q&A sessions, document analysis sessions, and structured role-plays.
A wide range of assessments includes essays, exams, policy reports, project work, individual and group presentations, blogs, posters, and debates.
The teaching is offered within the School of Social Sciences, which brings together Criminology, Politics and International Relations, Psychology and Sociology. What binds us together is our shared commitment to making education a transformative experience for our students, to conducting research that makes a difference to the social world, and to enhancing the diversity of ideas and identities within and beyond the University.
We are in the centre of one of the world's greatest cities and we use this vibrant, multicultural setting to ensure that our students discover innovative solutions to the problems facing our world. In 2018 the University of Westminster was named the most diverse university in the UK, representing 170 nationalities (Hotcourses Diversity Index). As a School we also host the world-renowned Centre for the Study of Democracy. The Centre undertakes research across a range of critical challenges to the theory and practice of politics, international relations, sociology and criminology. We have an innovative initiative called the Democratic Education Network that facilitates dialogue and the sharing of knowledge between our students, international universities and diasporic communities in London.
Course structure
The following modules are indicative of what you will study on this course.
To help you make an informed decision, you can have a look at how marks have been calculated and study time has been distributed on this course in the past.
Subjects of study include:
Introduction to Academic Practice
Intercultural Communication
Imagining Global Society and Politics
Critical Thinking for Academic and Professional Development
History, Memory and Belonging
Rights and the Law
There are no optional or elective modules offered at Level 3, as the focus is on the development of key academic skills through a broad understanding of social sciences and humanities.
Credit Level 3
Subjects of study include:
British Politics
Democracy in Crisis
Dilemmas of International Development
Global Governance and the State
Introduction to International Relations and Global Politics
Political Ideas in Action
The Global Politics of Migration
Credit Level 4
Subjects of study include:
Asia, Africa and Latin America; Dynamism and Change in the Global South
Democratic Innovations
Doing Political Research: Project Management in the Social Sciences
Geopolitics
Global Security
Internship
Middle East Politics
Politics and Society in 21st Century America
Questioning Rights
Short Burst of Learning in an International Environment
The European Union as a Regional Power
The Politics of Killing
Theorising Politics and International Relations
Credit Level 5
Subjects of study include:
Advanced Readings in Contemporary Political Theory
American Power in a Multipolar World
Contested Sovereignty: Jurisdiction and Power in Contemporary International Relations
Digital Politics
Dissertation or Professional Report
Ethics, Morality and World Order(s)
Foreign Policy and Diplomacy in a Changing World
Gender and Politics
Humanitarian Intervention
Political Psychology
Radical Democracy
Security and the Surveillance State
Social and Political Movements in a Globalising World
Credit Level 6
Westminster Plus Electives

As part of your course you may be able to take elective modules. Electives are an exciting opportunity to widen your experience at university and to gain skills and knowledge that will help make you more employable.
Find out about Westminster Plus Electives.
Course Leader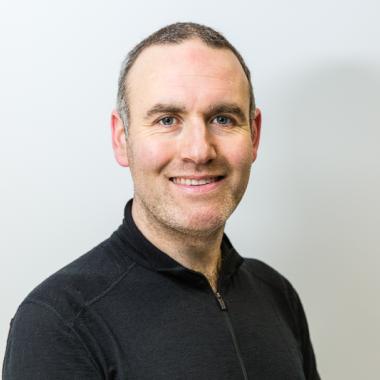 Dr Sam Raphael
Reader
Dr Raphael has been at the University of Westminster since 2015, and teaches in areas of International Relations, US foreign policy and geopolitics. He is interested in questions about state violence and human rights, and is Co-Director of The Rendition Project, which investigates human rights violations in the "War on Terror". Sam's recent publications include a journal article outlining the ways in which the UK has been involved in torture since 9/11.
"I absolutely love teaching at Westminster. The students are so interested in the subject, and make each class a real delight. Together we push our knowledge of the world, challenging and supporting each other in equal measure."

 
Course Team
Some of the other experts who will teach you include:
Typical offer
One of the following (or an equivalent qualification):
A Levels – DDE
International Baccalaureate – 24 points
Pearson BTEC Level 3 Extended National Diploma – MPP
Access to HE Diploma - 64 UCAS tariff points from the Access course
In addition to one of the above, you should have:
GCSEs – minimum grade 4 in Maths and English (Grade C in grading system prior to 2017)
View more information about our entry requirements and the application process
Typical offer
International Baccalaureate – 24 points
More information
International Foundation course
We work in partnership with Kaplan International College London to provide Foundation Certificate courses for international students who don't meet our Bachelor's degree entry requirements.
Our Careers and Employability Service is here to support you to achieve your full potential.
 
With a growing network of over 3,000 employers around the world and a team of experienced careers consultants, we provide you with a variety of opportunities to work and develop new skills. As a University of Westminster student, you'll have access to our services throughout your studies and after you graduate.
 
We can help you:
    •    find work placements, graduate jobs or voluntary experience related to your course
    •    discover international opportunities to enhance your employability
    •    write effective CVs and application forms
    •    develop your interview and enterprise skills
    •    plan your career with our career consultants
    •    gain insights into your chosen industry through mentoring
    •    meet employers and explore your career options at our employer fairs, careers presentations and networking events 
 
Find out more about the Careers and Employability Service.
Find out more about other employability initiatives at the University of Westminster. 
Democratic and Education Network
The Democratic Education Network (DEN) is an academic, student-led organisation, part of the Department of Politics and International Relations.
It promotes social action and student engagement through local and international projects that solidify and enhance your experiences. It also provides numerous opportunities to transform your ideas into reality and make a real difference.
Participate every Thursday at our weekly meetings and check out our blog 'Inside Westminster'.
UK and EU tuition fee: £9,250 (Price per academic year)
When you have enrolled with us, your annual tuition fees will remain the same throughout your studies with us. We do not increase your tuition fees each year.
Find out how we set our tuition fees.
Funding
As well as tuition fee loans, there is a range of funding available to help you fund your studies.
Find out about undergraduate student funding options.
Scholarships
The University is dedicated to supporting ambitious and outstanding students and we offer a variety of scholarships to eligible undergraduate students, which cover all or part of your tuition fees.
Find out if you qualify for one of our scholarships.
International tuition fee: £13,400 (Price per academic year)
When you have enrolled with us, your annual tuition fees will remain the same throughout your studies with us. We do not increase your tuition fees each year.
Find out how we set our tuition fees.
International student funding
Find out about funding for international students.
Scholarships
The University is dedicated to supporting ambitious and outstanding students and we offer a variety of scholarships to eligible undergraduate students, which cover all or part of your tuition fees.
Find out if you qualify for one of our scholarships.
Course Location
Our Regent Campus is composed of three sites all situated on and around one of the most famous and vibrant streets in London. The Faculty of Social Sciences and Humanities is based at 309 Regent Street and includes recently refurbished social spaces and gym facilities. Students in the faculty are also taught at our Wells Street site. Westminster Law School resides at Little Titchfield Street. Alongside a full mock courtroom, hi-tech learning spaces and a pro-bono clinic, it also houses our state-of-the-art, 382-seat lecture theatre. For more details, visit our locations page.
Contact us
Contact the Course Enquiries Team:
+44 (0)20 7915 5511
Opening hours (GMT): 9am–4.30pm Monday to Friday
Your Westminster
Book an open day. Order a prospectus. Sign up for newsletters.