* Price per academic year
Course summary
Our degree courses with Foundation year offer the opportunity to prepare you for advanced study before you progress onto a full honours degree at the University of Westminster. Whether you do not feel ready for degree-level study, don't have the right qualifications, want to change your subject specialism or return to study after an absence from education, we aim to encourage a broad range of students to undertake our Foundation year in order to progress onto their full honours degree with us.
The Foundation year is designed to give you the opportunity to explore new ideas, opening up new perspectives on the key debates within your chosen field. During the foundation year you will explore a range of creative disciplines and get a chance to develop in your chosen field, benefiting from workshops in our high end facilities and working with leading academics who will encourage you to become a confident and creative thinker. Core modules accelerate your academic and professional development and you will also take modules within your chosen field, giving you the chance to develop a cross-disciplinary perspective on your course.
On successful completion of the Foundation year (Year 0), you will be able to move on to study for the Computer Games Development BSc Honours over a further three years study.
Computer Games Development combines technology and creativity in a multidisciplinary way. The games industry is still an expanding and challenging sector with continually evolving ideas and cutting-edge technologies. It requires practitioners to exercise more flexibility in software specifications and functionality, through adapting their approaches to design and management while keeping abreast of broad changes to technology.
This course covers all major technical aspects of the games development process from design to production. It aims to prepare you for a career in software development with a particular emphasis on computer games. The course provides you with a solid understanding of game technologies including programming, applied maths, computer graphics and game engines. You are supported to expand a broad range of knowledge and skills including mobile and web application development, 3D modelling and animation, and human computer interaction. To enhance student employability the course offers a number of talks from creative industry and will support your participation in prestige game competitions and digital fairs as well as industrial placements and internships.
This course will prepare you for work in an increasingly challenging and rewarding field by giving you a clear perspective of the current nature and practice of games development. You will be equipped with the required technical and creative skills for the new era of game developers. You will gain a thorough knowledge of programming, computer graphics and game project management, together with an appreciation of the industrial environment.

Course structure
The following subjects are indicative of what you will study on this course.
To help you make an informed decision, you can have a look at how marks have been calculated and study time has been distributed on this course in the past.
Subjects of study include:
Computer Systems and Networks
Critical Thinking for Academic and Professional Development
Foundation Mathematics
Information Systems and Data Representation
Introduction to Academic Practice
Programming
Credit Level 3
Subjects of study include:
Computer Systems Fundamentals
Game Development Group Project I
Mathematics for Games Development
Programming Principles
Web Design & Development
Credit Level 4
Subjects of study include:
3D Graphics Programming
Applied Maths and Physics
Game Development Group Project
Game Engine Architecture
Mobile Application Development
Object Oriented Programming
Server-side Web Development
Credit Level 5
Sandwich placement year
You can choose to take a year-long placement between Years 2 and 3 to work in the game and creative industries. This gives you the opportunity to practice and enhance the skills you have learnt, and develop a better understanding of the needs of the industry and professional practices, as well as gaining work experience which is invaluable for your final year of study and long-term career prospects.
Subjects of study include:
Advanced Interactive Media Development
Advanced Maths and Game AI
Advanced Server-side Web Programming
Concurrent Programming
Final Year Project
Game Development Group Project
Mobile Native Application Development
Networked Games & Security
Credit Level 6
Professional accreditation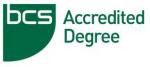 This programme is accredited by BCS, The Chartered Institute for IT, for fully meeting the educational requirement for Chartered IT Professional (CITP) status and for partially satisfying the underpinning knowledge requirements set by the Engineering Council in the UK Standard for Professional Engineering Competence (UK-SPEC) and the Science Council for Chartered or Incorporated Engineer (CEng or IEng) status as well as for Chartered Scientist (CSci) status. Note that there are additional requirements, including work experience, to achieve full CITP, CEng, CSci or IEng status. Graduates of this accredited degree will also be eligible for professional membership of BCS (MBCS).
The BCS accreditation is an indicator of the programme's quality to students and employers; it is also an important benchmark of the programme's standard in providing high quality computing education, and commitment to developing future IT professionals that have the potential to achieve Chartered status. The programme is also likely to be recognised by other countries that are signatories to international accords. Mark Baldwin
Associate Head - DCDI - ES
Mark has worked as a research engineer for the Eurocontrol air safety and navigation organisation for Europe.
His research and development work included development of software for real-time tracking of air traffic over the north Atlantic using satellite automatic dependent surveillance.
Other projects Mark has worked on included the development of algorithms for aircraft tracking from limited satellite data and statistical modelling of the ADS data flow.
See full profile
Markos Mentzelopoulos
Senior Lecturer - Course Leader for the BSc Computer Games Development
Mr Markos Mentzelopoulos received his BEng in Electronics Systems Engineering (2000) and MSc in Broadband and Mobile Communication Networks degree (2002) from the University of KENT at Canterbury. He has been a Senior Lecturer in the Computer Science Department at the Faculty of Science and Technology since August 2002. His research interests include: content based sports video analysis and retrieval, semantic event detection, statistical methods and pattern recognition techniques for classification and modelling, tracking and recognition, man-machine interfaces, and serious games design. Markos has published articles in conferences and journals and served as a program committee member in several international conferences within the multimedia and neural network scientific community such as IJCNN, ACM, ACVR etc. He has also industrial experience as Program Analyst and Developer with Glaxo Smith Kline (G.S.K -2006).
See full profile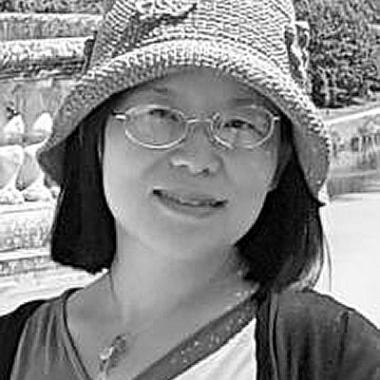 Dr Li Jin
Senior Lecturer
Dr. Li Jin is a Senior Fellow of UK Higher Education Academy and senior lecturer who mainly teaches Game Engine Architecture and Game Group Projects modules (game programming and asset management). Her current research is mainly on a number of creative projects using emerging interactive technology including Virtual Reality, Augmented Reality, Gamification, and social media services for real time systems and apps to meet the needs of industry and society including digital interpretation, game based learning, and interactive story telling in festivals and museums (e.g. V&A).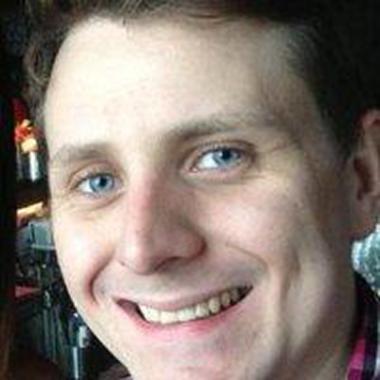 Paul Rosson
PTVL - DCDI
Paul Rosson is a Unity specialist with 4 years' games industry experience working with game companies such as "If You Can" and "Beyond The Story". He has developed both client-facing and back-end components for several published titles and research projects. Paul comes from a strong mathematical background with an emphasis on gesture recognition and statistical models, and is proficient with all aspects of game development from artificial intelligence and networking through to gameplay programming and interaction paradigms.
Typical Offer
A Levels – DDE/CC
Access to HE Diploma – 64 UCAS tariff points from the Access course
International Baccalaureate – 24 points
Pearson BTEC Level 3 Extended National Diploma/National Diploma – MPP/MM
We consider applications that reflect a mixture of Level 3 qualifications as long as they are equivalent to our typical offer requirements. Mature entrants without formal qualifications will be considered on an individual basis.
If your first language is not English, you will need an IELTS score of 6.0 overall, with 5.5 in each element.
View more information about our entry requirements and the application process
Typical Offer
International Baccalaureate – 24 points (minimum)
If your first language is not English, you will need an IELTS score of 6.0 overall, with 5.5 in each element.
More information
International Foundation course
We work in partnership with Kaplan International College London to provide Foundation Certificate courses for international students who don't meet our Bachelor's degree entry requirements.
Find out how to apply for the Foundation Certificate course. 
Pre-sessional English programmes
Need to improve your English before starting your course? We offer summer pre-sessional English programmes to help develop your English language skills.
Use our cutting-edge, industry-standard software, game engines (Unreal Engine 4, Unity and MonoGame) and console development kits to enhance your learning experience.
Our course offers dedicated games project lab with the latest technology to deploy your games in industry standard platforms like PS4, STEAM and Xbox as well as deploying mobile games for android and iOS.
Specialised motion capture facilities to develop your own character animation.
Specialise cutting edge immersive hardware like hololens, VR (Oculus, HTC), Mobile VR (Samsung GearR and OSVR), kinect, Leap Motion and PrioVR.
Watch our annual Demo Motion Capture day form our experts Jeff Ferguson and Alex Diplock.
3DS Max version of the games project lab 
As part of the main computer science stream, the games development course aims to produce graduates to help shape the future of software engineering. The course content is contemporary and shaped for employability through close links with local and national employers.
You will spend around 12-15 hours per week in lectures, tutorials and laboratories. Lectures are used to present key concepts, theories and techniques. Tutorials and laboratory-based activities increase your understanding of the subject and allow you to develop your competence and confidence in technological and theoretical work.
During the course, you will be required to actively participate in group work, discussions, seminars, and private study.
How are you assessed?
Due to the practical nature of this course, assessment is extremely varied and includes:
practical projects
work portfolios
academic and evaluative essays
multiple choice tests
oral presentations
examinations
case studies
On graduating, you will have a mathematics/games-orientated programming degree, which is highly sought after by the computer games industry. The BSc (Hons) Computer Games Development degree was created in response to the acute shortage of game programmers and designers within the industry, and is designed to meet the industry requirements outlined by industrial panels such as TIGA and Skillset. The University works closely with leading game developers such as King, Imaginarti, Marmelade and Bossa Studios, making graduates from the course highly employable within these industries.
Graduates have found employment as games, graphics and network programmers in a wide variety of different areas. These areas include creating console games for Microsoft XBox, to programming the latest mobile devices. While pursuing their studies some students have taken advantage of the University's enterprise initiatives to find their own start-up companies – Arrekz Gamin, True Ronin Games.
Industry engagement is an essential part of the course as students will hear from industry speakers and receive mentorship from industry professionals as part of their group project work.
Where do Westminster computing graduates work?
Some routes our graduates have pursued:
Computer game development
Mobile app developer
Software development
Web developer
Graduates from this course have been successful in finding work with these big names:
Microsoft
Sega
King
SiNi Software
Beyong the Story
CGI
Slitherine Software UK Ltd
Our Careers and Employability Service is here to support you to achieve your full potential.
 
With a growing network of over 3,000 employers around the world and a team of experienced careers consultants, we provide you with a variety of opportunities to work and develop new skills. As a University of Westminster student, you'll have access to our services throughout your studies and after you graduate.
 
We can help you:
    •    find work placements, graduate jobs or voluntary experience related to your course
    •    discover international opportunities to enhance your employability
    •    write effective CVs and application forms
    •    develop your interview and enterprise skills
    •    plan your career with our career consultants
    •    gain insights into your chosen industry through mentoring
    •    meet employers and explore your career options at our employer fairs, careers presentations and networking events 
 
Find out more about the Careers and Employability Service.
Find out more about other employability initiatives at the University of Westminster. 
Tamas Aczima
Computer Games Development BSc Honours
The University provided me all the necessary skills that helped me get my first job in the game industry. During my internship I've had the opportunity to work on different projects, which included fixing bugs in already released games, working on a prototype that will be developed into a full game and working on the studio's main project.
It's been an amazing experience to gain insight into game development and I'm going to start my final year with more confidence.
(Final Year Student)
BOSSA Studios Placement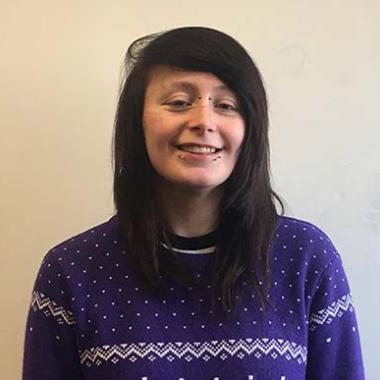 Jacquelina Watson
Computer Games Development BSc Honours
I have found the University of Westminster to be an inspiring environment. The tutors all have extensive experience in games and that is very stimulating and shines through in my current workflow. The course has given me the opportunity to attend many workshops and conventions that have been useful from networking but also have encouraged me to be more creative and forward thinking in general. Overall I have enjoyed my time here and look forward to what my future at the university holds.
(2nd Year Student)
President of the Games & Creative Society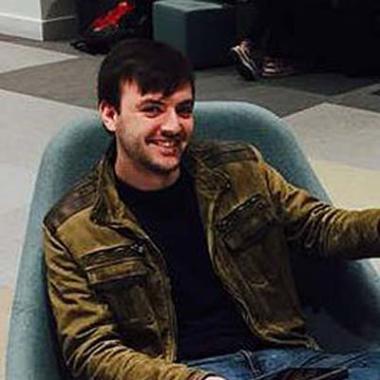 Jeremy Ratcliffe
Computer Games Development BSc Honours
The degree helped to gain experience in several disciplines and technologies related to game development, such as programming, animation, augmented and virtual reality. The best experience I had was during my final year where I had the opportunity to work alongside a company for an AR game using Unity. I have recently graduated and I am currently hired by the same company and in the process of turning that project into a full marketed product.
(Graduated in 2017)
Unity Mobile Developer at NumberFit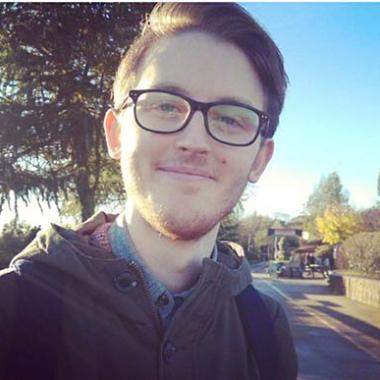 Sam Clarke
Computer Games Development BSc Honours
The course had a lot of practical team work based programming projects, which was incredibly valuable. I got my first job in the games industry by taking part in game jams (competitions for making games in a short amount of time) which was encouraged and arranged by the tutors of the games course. I highly recommend Westminster to anyone who wants to get a technical position in the games industry.
(Graduated in 2016)
Unity Developer at AppBoxMedia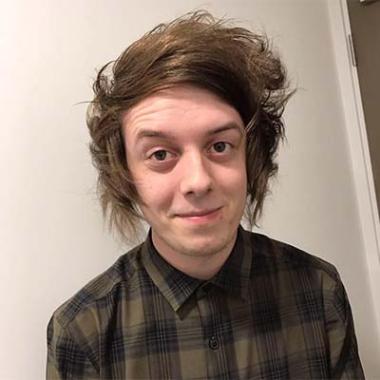 Scott Anderson
Computer Games Development BSc Honours
The variety of modules helped with learning about the many parts of game development gaining useful knowledge and team work skills readying us for work in games industry. The most important thing to me securing a job were the many game jams, the students and I took part in thanks to the university advertising them. Winning a game jam resulted in myself and other students securing full time jobs.
(Graduated in 2017)
Mobile Game Developer at AppBoxMedia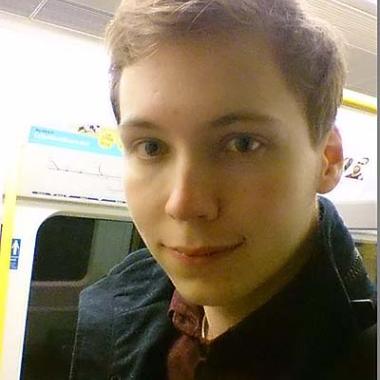 Benjamin Foote
Computer Games Development BSc Honours
The course stood out to me as it encompassed a wide variety of technical and creative modules. My lecturers were excellent at encouraging myself and classmates to also participate in projects outside of our course to build our portfolios and industry connections. With the help of the university I was hired for my first job within just a couple weeks of graduating and now help to develop tools for 3D artists and architects, a job I find extremely fun and rewarding.
(Graduated in 2017)
Software Developer at SiNi Software
Computer Games Development BSc Honours
Westminster Alumni at Work Game Designer video.
Computer Games Development Digital Showreel
UK and EU tuition fee: £9,250 (Price per academic year)
When you have enrolled with us, your annual tuition fees will remain the same throughout your studies with us. We do not increase your tuition fees each year.
Find out how we set our tuition fees.
Funding
As well as tuition fee loans, there is a range of funding available to help you fund your studies.
Find out about undergraduate student funding options.
Scholarships
The University is dedicated to supporting ambitious and outstanding students and we offer a variety of scholarships to eligible undergraduate students, which cover all or part of your tuition fees.
Find out if you qualify for one of our scholarships.
International tuition fee: £13,400 (Price per academic year)
When you have enrolled with us, your annual tuition fees will remain the same throughout your studies with us. We do not increase your tuition fees each year.
Find out how we set our tuition fees.
International student funding
Find out about funding for international students.
Scholarships
The University is dedicated to supporting ambitious and outstanding students and we offer a variety of scholarships to eligible undergraduate students, which cover all or part of your tuition fees.
Find out if you qualify for one of our scholarships.
Course Location

Our Cavendish Campus in the heart of London is home to our science and technology disciplines. With first-class facilities, the campus houses subjects from Biosciences, Computer Engineering, Nutrition and Psychology and benefits from advanced state of the art science and psychology labs. For more details, visit our Cavendish Campus page.
Contact us
Contact the Course Enquiries Team:
+44 (0)20 7915 5511
Opening hours (GMT): 9am–4.30pm Monday to Friday
Your Westminster
Book an open day. Order a prospectus. Sign up for newsletters.