About us
The Experimental Practice (EXP) Research Group was set up in 2003 to support, document and generate major experimental design projects that have acted or act as laboratories for the architectural profession, including built and un-built design projects, books, exhibitions and building works.
It is known for major initiatives such as the Archigram Archival Project, the Supercrit Series, and the major arts-architecture venue AmbikaP3. 
Since 2003, Experimental Practice (EXP) has undertaken a number of ground-breaking initiatives, including the much acclaimed Archigram Archival Project and Superscript Series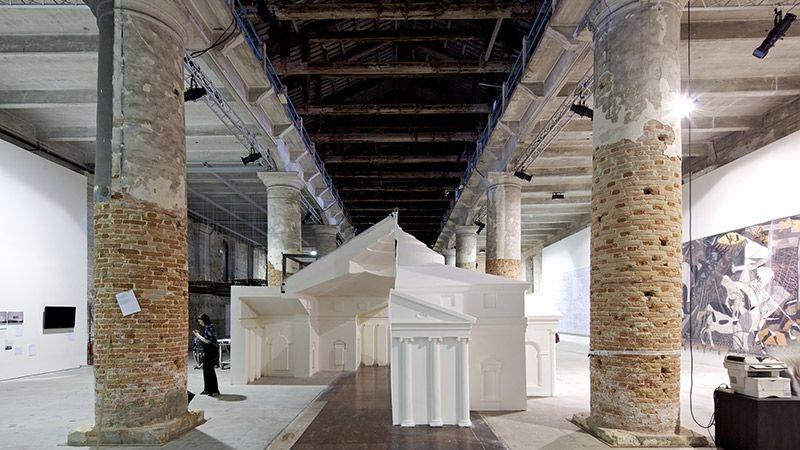 Alexander Brodsky, Sean Griffiths, Joar Nango and Apolonija Šušterŝič. (2015) Potential Architecture. Ambika P3, 11 March - 19 April. Site - specific commissions by international artists/architects by Professor Katherine Heron.
Kester Rattenbury (2015). (Re) Presentation. Four New (or Old) Projects. Seeing Architecture, edited by Annick Lantenois and Gilles Rouffineau, Paris, b41/Valence, ESAD.
Sean Griffiths (2014) My Dreams of Levitation. Installation, Roomartspace, Mayfair, 9th Dec - 24 Jan.
FAT (Fashion Architecture, Taste) (2014) A Clockwork Jerusalem. Curation of the British Pavilion, Venice Biennale, June-Nov.
People
Find out more about our academic staff and details of our research outputs.
 
There is currently no news. Please check back at a later date or explore the main
Research News page.
Experimental Practice Research Group, 35 Marylebone Road, London NW1 5LS