Teaching and learning in 2021/22
If government restrictions related to the COVID-19 pandemic are required during the 2021/22 academic year, we are planning to teach through a flexible combination of online and onsite learning, in order to prioritise the safety of students and staff. For more details on changes to this course, see our planned undergraduate course changes page or postgraduate course changes page.
* Price per academic year
Course summary
Our degree courses with foundation year offer the opportunity to prepare you for advanced study before you progress onto a full honours degree at the University of Westminster. Whether you do not feel ready for degree-level study, don't have the right qualifications, want to change your subject specialism or return to study after an absence from education, we aim to encourage a broad range of students to undertake our foundation year in order to progress onto their full honours degree with us.
The foundation year is designed to give you the opportunity to explore new ideas, opening up new perspectives on the key debates within your chosen field. Core modules accelerate your academic and professional development and you'll also take modules from areas closely related to your chosen field, giving you the chance to develop a cross-disciplinary perspective on your course.
On successful completion of the foundation year, you'll be able to move on to study for the Law LLB Honours degree.
Law is an interesting and challenging discipline that impacts at every level, from people's individual daily lives to the operations of government on the international stage. Increasingly the international dimension to legal study has become more important, across a wide range of legal areas, as the influence of European and international organisations has become so significant.
The Law LLB Honours offers you an exciting and dynamic educational experience, while also providing you with the core subjects required by the professional legal bodies. The legal profession requires graduates to possess both intellectual and practical skills, and the course explicitly addresses these requirements with a structured programme of skills development. It will equip you with the transferable and cognitive skills necessary for lifelong personal and professional development.
You can also add an international dimension to your studies through a further year of law study abroad in one of the School's partner institutions in Europe and overseas.
Top reasons to study with us
Practise in a real-world environment – as part of the course, you'll have the opportunity to develop your legal skills at the Westminster Law School Legal Advice Clinic
Develop mastery of an area of the law with subject streams developed by our research-led experts – you can specialise in entertainment and media law, commercial law, international law, theory and human rights law, criminal law and justice, or welfare law
An international outlook – the Law LLB has several international law options, the chance to study abroad, the option to learn a foreign language alongside your studies and is supported by our International and European Student Law Societies
Boost your employability – skills and work-based learning modules are available in every year of the course
Personalise your learning – with a vast range of optional modules to choose from
Course structure
Teaching methods include lectures, seminar-based discussion, class presentations, invited guest speakers and practical group exercises.
Assessment methods include open- and closed-book exams, in-class tests, oral presentations, and written coursework.
The following subjects are indicative of what you will study on this course.
Subjects of study include:
Introduction to Academic Practice
Law, Power and Authority
Society, Risk and Crime: Sociological Perspectives
Critical Thinking for Academic and Professional Development
Crime and Society
Rights and the Law
There are no optional or elective modules offered at Level 3, as the focus is on the development of key academic skills through a broad understanding of social sciences and humanities.
Credit Level 3
Subjects of study include:
Core modules
Contracts: Law and Practice
Criminal Law
Law: Policy and Practice
Public Law
Tort Law
Option modules
Criminal Justice: Crime and Punishment
Introduction to Business Law
Introduction to Legal Practice
Introduction to Rights and the Law
Islamic Law in Context
Law and Social Media
Mooting and Advocacy
People Culture and Property
Race and the Law
The Portrayal of Justice: Screen Representations of Law and Lawyers
Credit Level 4
Subjects of study include:
Core modules
Equity and Trusts
EU Law
Land Law
21st Century Law
Option modules
Adjudication and Alternative Dispute Resolution
Child Protection Law and Policy
Consumer Law
Criminology and the Law
Housing Law
Introduction to Human Rights Law
Law and Culture
Law and Mental Health
Law and Social Justice
Law and Sport in Contemporary Society
Legal Psychology
Legal Theory and Diversity
Medical Law and Ethics
Rethinking Criminal Justice
The Psychology of Legal Practice
Work Placement in a Legal Setting
Credit Level 5
Study Abroad Year
You can spend an additional year of study abroad at our partner institutions around the world. You'll study for 120 additional credits through the two Law Study Abroad modules.
Subjects of study include (all option modules):
Advanced Criminal Law
Commercial Law
Company Law
Competition Law
Criminal Procedure and Evidence
Disability Law
Dissertation in Law
Employment Law
Entertainment Law
Environmental Law
Family Law and Family Justice
Gender, Sexuality and Critical Legal Perspectives
Human Rights: Idea, Law and Practice
International Law and Global Justice
Law of Intellectual Property
Law of International Trade
Media Law
New Legal Thinking, Theory, Philosophy and Justice
Race, Gender, Sexuality and the Law
Religion, Law and Society
Sustainability Law and Policy
Credit Level 6
Professional recognition
This course is accepted by a range of professional bodies such as the Solicitors Regulation Authority, the Bar Standards Board and the Chartered Institute of Legal Executives.
Programme Specification
For more details on course structure and modules, and how you will be taught and assessed, see the programme specification.
For general enquiries about the course, please email [email protected]
To request an accessible version of the programme specification, please email [email protected]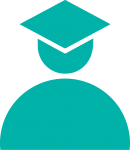 Many of our alumni become student mentors, regularly contributing to the Legal Skills Academy and helping current students achieve their goals and prepare for legal careers.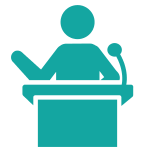 Specialist workshops and events
We run specialist careers and subject events, designed to support the curriculum, benefit students, and provide networking opportunities.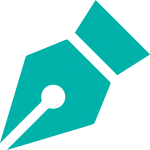 Practise in a real-world environment
As part of the course, you'll have the opportunity to develop your legal skills at the Westminster Law School Legal Advice Clinic, giving you valuable experience for your career.
Industry links
We have strong links with the legal profession, including partnerships with alumni, leading figures in the industry and professional bodies.
Westminster Law School and its student law societies provide a series of careers and subject-specialist workshops and events throughout the academic year designed to support the curriculum, and alumni panels to give students the opportunity to network with industry professionals. Recent guests and organisations include:
Sir Richard Arnold
Jo Sidhu QC
SEO London
Kingsley Napley LLP
Tuckers Solicitors
Goldsmiths Chambers
Sheridans
Government Legal Profession
Work experience and international opportunities
As a law student, you will have the opportunity to:
Volunteer at the Westminster Law School Legal Advice Clinic
Take part in other work-based learning opportunities, such as employer-led workshops and legal advice training
Complete an optional placement in your second year
Apply to find a mentor through the University's mentoring service
Study abroad with one of our University partners
Mentoring
Westminster Law School students can currently apply for a place on one of the following:
Career development mentoring scheme – this enables students to be mentored by solicitors and barristers.
Undergraduate ethnic minority scheme – for students from a Black, Asian or Minority Ethnic background. This scheme is part of the National Mentoring Consortium and aims to promote equality and diversity in graduate recruitment.
Employers participating in the scheme who have mentored Law students in recent years include the BBC, Kennedys Law and the Crown Prosecution Service.
Job roles
A law degree is seen as a valuable asset by a variety of employers, legal and non-legal. This course will prepare you for a range of legal careers including practice as a barrister or advocate, solicitor, clerk and officer of court or legal executive.
This course prepares students for roles including:
Solicitor
Barrister
Paralegal
Advice worker
Civil service administrator
Compliance officer
Legal executive
Our graduates also pursue careers in accountancy, the Civil Service, education and local government.
Graduate employers
Recent graduates of this course have found positions in practices and organisations, including:
Barclays Bank
Financial Ombudsman Service
Kingsley Napley LLP
Latham and Watkins LLP
Mackrell Solicitors
Serious Fraud Office
Sheridans
Westkin Associates
Winckworth Sherwood LLP
In collaboration with other London universities and the Law Society, Westminster Law School helps to organise the London Law Fair every year.
Students are introduced to a wide range of blue-chip employers, plus leaders in the legal profession through workshops and presentations, offered free careers advice in CV clinics and can network in the headquarters of one of the major branches of the legal profession.
Recent exhibitors at the London Law Fair have included:
Accutrainee Limited
Bristows LLP
Devonshires Solicitors LLP
Government Legal Profession
HFW
Osborne Clark
Shakespeare Martineau LLP
TLT LLP
International Opportunities
Many of our courses offer international study and work experiences, and the University provides other global opportunities that all students can apply for - so whatever you're studying, you'll have the chance to go abroad.
Opportunities could include:
Taking part in semester or year-long exchanges at institutions around the world
Attending an international summer school or field trip
Developing your CV through volunteering or work placements abroad
International experience broadens horizons, boosts self-confidence, and improves global understanding, alongside being fantastic for your career.
Find out more about our international opportunities, including funding options and where you can go.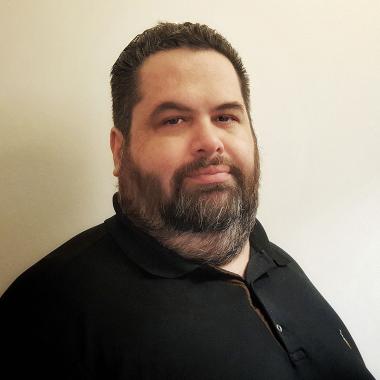 Giannis is a Principal Lecturer in Law at the University of Westminster and is the Course Director of the Law LLB.
Dr Giannis Keramidas
Principal Lecturer
Giannis is a Principal Lecturer in Law at the University of Westminster. He is the Course Director of the Law LLB.
He is an Advocate at the Athens Bar Association, specialising in international and European financial crime, anti-money laundering regulation and corruption. He is a Senior Fellow of the Higher Education Academy. He consults for the European Commission and is a Research Associate at the Institute of Advanced Legal Studies, University of London. He is supervising PhD students in his areas of research.
See full profile
Dr Frands Pedersen
Senior Lecturer in International Relations
Dr Frands Pedersen is Senior Lecturer and Course Leader for the Foundation Courses in Humanities, Law and Social Sciences. He has Master's degrees in Political Science (Aarhus, Denmark) and Diplomacy (Lancaster), and received his PhD for his thesis on sub-national authorities as international actors. He convenes the Teaching Excellence Learning Community at Westminster and the Political Studies Association's Nordic Politics Specialist Group. He is also co-founder of the Serious [email protected] group.
Dr Pedersen has led Diplomacy, International Relations and European Union related modules at the Universities of Surrey, Central Lancashire and Westminster since 1999. In 2016, he was awarded a National Teaching Fellowship in recognition of his contribution to innovation in learning and teaching. He is passionate about active and immersive learning and has conducted extensive research on, for example, simulations and games, run projects and created shared resources to facilitate active learning. Dr Pedersen's current research focuses on Nordic responses to the Covid19 crisis, aspects of digital diplomacy and city diplomacy, and pedagogical research on compassion in higher education.
See full profile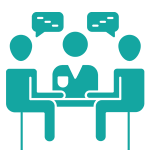 An introduction to the legal profession
By taking part in our Legal Skills Academy, attending employer-led workshops and visiting the London Law Fair, our students will graduate with a practical knowledge of the industry.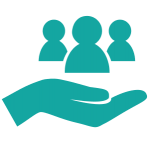 Feel supported by our experienced personal tutoring team and curriculum designed to support your wellbeing and smooth the transition into university life.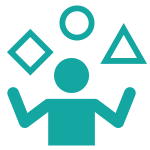 Personalise your learning
With a vast range of optional modules you can specialise in an area of interest to you, such as entertainment and media law, commercial law, human rights law or criminal law and justice.
Join us at an online open day or information session and get a feel for student life at the University of Westminster.
You'll get a chance to: 
Speak to our academic staff
Take a virtual reality tour of our student halls
Ask us any questions you may have about student finance and accommodation
A Levels – CDD to CCC
International Baccalaureate – 88 to 96 UCAS Tariff points from the IB
BTEC Extended Diploma – MMM
BTEC Diploma – DM to DD
Access – 88 to 96 UCAS Tariff points from the Access course
In addition to one of the above, you should have: 
GCSE English Language grade 4/C – IB grade 4 Higher Level, GCSE Maths grade 4/C – IB grade 4
If your first language is not English, you will need an IELTS of 6.0 overall, with 5.5 in each component.
We also welcome applications from students who are taking a combination of qualifications listed above. For further information, please contact Course Enquiries.
View more information about our entry requirements and the application process
International Baccalaureate – 88 to 96 UCAS Tariff points from the IB
If your first language is not English, you will need an IELTS of 6.0 overall, with 5.5 in each component.
More information
Pre-sessional English programmes
Need to improve your English before starting your course? We offer summer pre-sessional English programmes to help develop your English language skills.
Find out more about our pre-sessional English programmes.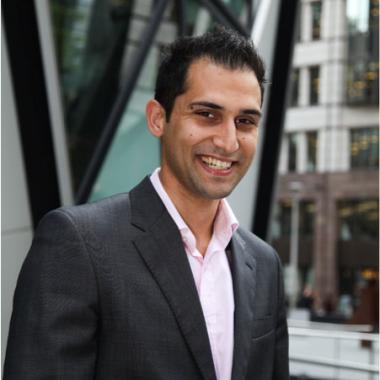 Jifree Cader
Law LLB
The work placement module we did made sure that we went out and got 100 hours' work experience. Talking to friends and colleagues from other universities, they didn't have the work placement opportunities that I had or the advice and support we had through the application process - that really sets Westminster apart.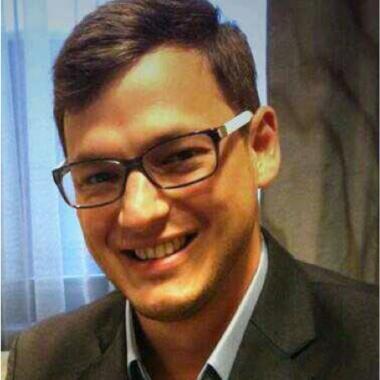 Mateusz Bernatek
Law LLB
There were many great things about the course, but if I had to name one it would have to be the teachers. They're wonderful academics with very varied experience, but most importantly passion for what they do. Many of our teachers were practising solicitors or barristers, and provided us with inside knowledge straight from the industry.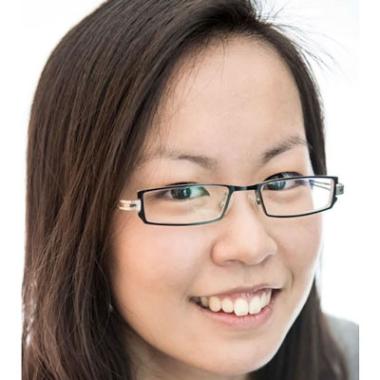 Yvonne Dang
Law LLB
The University and the course lived up to my expectations. I had a good range of modules to choose from for my options in every single year of my degree, which allowed me to tailor my degree to my interests early on. I was also pleased with the relatively small groups for classes, as it meant closer interaction with the law tutors.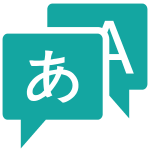 From Arabic to Spanish, you can learn a new language alongside your degree with our Polylang programme.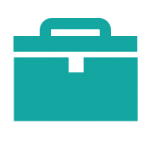 Develop your entrepreneurial skills
Our award-winning Creative Enterprise Centre offers industry networking events, workshops, one-to-one business advice and support for your startup projects.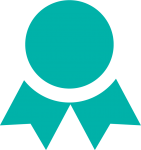 Gain extra qualifications
We provide access to free online courses in Adobe and Microsoft Office applications, as well as thousands of specialist courses on LinkedIn Learning.
UK tuition fee: £9,250 (Price per academic year)
When you have enrolled with us, your annual tuition fees will remain the same throughout your studies with us. We do not increase your tuition fees each year.
Find out how we set our tuition fees.
EU Qualifications Welcome Award Scheme
If you are an international student accepted on an undergraduate programme starting in September 2021 on the basis of an eligible EU qualification only, you will be awarded a tuition fee reduction which will align your fee more closely to the one for UK students. For more information, see the EU Qualifications Welcome Award Scheme.
Funding
As well as tuition fee loans, there is a range of funding available to help you fund your studies.
Find out about undergraduate student funding options.
Scholarships
The University is dedicated to supporting ambitious and outstanding students and we offer a variety of scholarships to eligible undergraduate students, which cover all or part of your tuition fees.
Find out if you qualify for one of our scholarships.
International tuition fee: £14,400 (Price per academic year)
When you have enrolled with us, your annual tuition fees will remain the same throughout your studies with us. We do not increase your tuition fees each year.
Find out how we set our tuition fees.
EU Qualifications Welcome Award Scheme
If you are accepted on an undergraduate programme starting in September 2021 on the basis of an eligible EU qualification only, you will be awarded a tuition fee reduction of £4,500 per year, which will align your fee more closely to the one for UK students. For more information, see the EU Qualifications Welcome Award Scheme.
International student funding
Find out about funding for international students.
Teaching and assessment
Below you will find how learning time and assessment types were distributed in the past on this course, through approximate percentages taken from previous cohorts. The graphs below give an indication of what you can expect. Changes to the division of learning time and assessment may be made in response to feedback and in accordance with our terms and conditions.
How you'll be taught
Teaching methods across all our undergraduate courses focus on active student learning through lectures, seminars, workshops, problem-based and blended learning, and where appropriate practical application. Learning typically falls into three broad categories:
Scheduled hours: examples include lectures, seminars, practical classes, workshops, supervised time in a studio
Placement: placement hours normally include placement opportunities, but may also include live projects or virtual activity involving employers
Independent study: non-scheduled time in which students are expected to study independently. This may include preparation for scheduled sessions, follow-up work, wider reading or practice, completion of assessment tasks, or revision
Year
Scheduled hours
Independent study
How you'll be assessed
Our undergraduate courses include a wide variety of assessments.
Assessments typically fall into three broad categories:
Practical: examples include presentations, videos, podcasts, lab work, creating artefacts  
Written exams: end of semester exams 
Coursework: examples include essays, reports, in-class tests, portfolios, dissertation
 
Year
Written exams
Practical
Coursework
Data from the academic year 2019-20
Our Student Hub is where you'll find out about the services and support we offer, helping you get the best out of your time with us.
Study support — workshops, 1-2-1 support and online resources to help improve your academic and research skills
Personal tutors — support you in fulfilling your academic and personal potential
Student advice team — provide specialist advice on a range of issues including funding, benefits and visas
Extra-curricular activities — volunteering opportunities, sports and fitness activities, student events and more
Course Location
Our Regent Campus is composed of three sites, situated on and around Regent Street – one of the most famous and vibrant streets in London.
Little Titchfield Street is the home of Westminster Law School and, as part of our Regent Campus, benefits from a central London location. The facilities include a full-size mock courtroom, high-tech learning spaces, a pro-bono clinic and a 382-seat lecture theatre.
For more details, visit our locations page.
Your Westminster
Book an open day. Order a prospectus. Sign up for newsletters.