Teaching and learning in the event of new Covid-19 restrictions
If new government restrictions related to the COVID-19 pandemic are required during the 2021/22 academic year, we have plans in place to manage this while prioritising the safety of students and staff. For more details on how this would affect this course, see our planned undergraduate course changes page or postgraduate course changes page.
* Price per academic year
Course summary
History remains among the most fascinating and best-loved of the arts and social science disciplines. This is an exceptional degree which makes the most of our unique West End location.
Our course is modern, with a focus on British and European history, but there are many opportunities to study American, imperial and global history as well. A distinctive element of the degree is its focus on the extraordinary history of London.
You'll explore the streets of the capital, learn how to conduct your own research in London's unique archives, and graduate as a well-trained and experienced historian, ready to launch yourself into the world of work in careers such as the media, education, law and the Civil Service – or into further study or research.
You'll also gain the transferable and cognitive skills necessary for lifelong personal and professional development.
Research underpins much of our teaching, and we encourage you into a community of scholars, through teaching which will enthuse and inspire you.
Top reasons to study with us
Our flexible and modern course spans the globe, enabling students to understand the social, political, economic, and cultural processes that have shaped today's world
Our course offers a history internship, or an alternative work placement
Our Regent Campus means exceptional resources are within walking distance, and London's museums and archives offer first-class research opportunities and unparalleled options on work placement modules
Our small group tutorials develop students academically and enhance employment potential
Course structure
You'll learn inside and outside the classroom, on stimulating modules in political, diplomatic, social, cultural and military history, many of which are unique to Westminster.
A wide range of assessments includes essays and exams, document and artefact analysis, presentations, book reviews, portfolio preparation and mini-projects. Through these you will learn essential skills that will enhance your employability.
You'll have the chance to take a credit-bearing work placement module in one of London's hundreds of archives, museums, galleries, libraries and other repositories. Previous interns have had placements in the Imperial War Museum, the House of Lords Record Office and many other London institutions.
You can also study an optional module from a range of topics across the University in each year.
The following subjects are indicative of what you will study on this course.
In the first year, you will learn about the key historical trends, individuals, and events that shaped the modern world in the 19th century, be introduced to the various disciplines of history, and advance your academic and employability skills. All of this has been purposely designed to prepare you for studying history from a variety of perspectives and in greater depth as you progress with your studies.
Subjects of study include:
The World Remade: Global Perspectives on the Long Nineteenth Century
History Matters
History Tutorial
Protests: From Bread Riots to Extinction Rebellion
Credit Level 4
In the second year, you further learn about the main themes and issues that have driven global history in the 20th century, and select optional modules on, for example, the politics of race and the struggle for civil rights in the USA, representations of Jack the Ripper, or a case study in Nationalism from around the world. Building upon what you learned in the first year, you will expand your academic and employability skills set in preparation for the third year, and work or further study following graduation.
Subjects of study include:
The World Renewed: Global Perspectives on the Twentieth Century
History Tutorial
Transforming British Politics
Jack the Ripper: Cultural and Popular History
Civil War to Civil Rights
Age of Nationalism: A Case Study
A Sexual History of London
Credit Level 5
Between Years 2 and 3 you'll have the option to undertake either a study or work placement at a partner institution abroad. The optional year abroad helps you develop cultural and intercultural awareness of the country you visit and gives you an opportunity to gain experience in a different setting.
In the final year, you will make practical and effective use of what you have learned in first and second year when researching and writing the History Dissertation, and when studying our 'Special Subjects'. Consisting of 12 diverse topics, in the past these have included Darwin and Degeneracy, the Fall and Rise of Soho, the Anatomy of the English Sex Scandal, 1800-1900, and, Orientalism: Oil and Islam? The Middle East since 1876. You can also opt to take one of two work placement modules on offer.
Subjects of study include:
Dissertation for History and History and Politics
Special Subjects in History
The End of History?
Archives and Museums Internship
Humanities Work Placement
Credit Level 6
Programme Specification
For more details on course structure and modules, and how you will be taught and assessed, see the programme specification.
For general enquiries about the course, please email [email protected]
To request an accessible version of the programme specification, please email [email protected]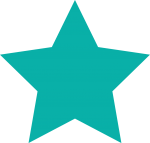 Get ahead before graduating
Our internship module gives you the opportunity to gain valuable and practical experience in impressive institutions.
3,000
Employers around the world 
The University's Careers and Employability Service has built up a network of over 3,000 employers around the world, helping all our students explore and connect with exciting opportunities and careers.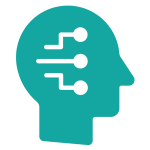 You'll gain the knowledge and experience to succeed in a many careers such as teaching, public relations, marketing, museums and galleries, higher education administration and the Civil Service.
Career development
As a University of Westminster History graduate, you'll be well placed to take advantage of employment opportunities in the 'knowledge economy'. Many of our graduates are currently pursuing successful careers in teaching, the Civil Service, museums and galleries, public relations and marketing, higher education administration and in all sectors of industry.
Many of our graduates go on to further study and a number are now pursuing successful academic careers of their own.
Work experience
In the past, students on our internship module have been placed with exceptional institutions including:
Bishopsgate Institute
Imperial War Museum
Kew Botanical Gardens Archive
National Gallery 
National Theatre Archive
Royal College of Physicians Archive
You'll also have the option to complete an alternative work placement through our Humanities Work Placement module.
Job roles
This course will prepare you for roles such as:
Financial consultancy adviser
Marketing officer
Museum curator
School teacher
Security analyst
PR and publicity roles
Graduate employment
Graduates from this course have found employment at organisations including:
British Chambers of Commerce
Citi Bank
General Electric
Science Museum
The Wolfson Foundation
International Opportunities
Many of our courses offer international study and work experiences, and the University provides other global opportunities that all students can apply for - so whatever you're studying, you'll have the chance to go abroad.
Opportunities could include:
Taking part in semester or year-long exchanges at institutions around the world
Attending an international summer school or field trip
Developing your CV through volunteering or work placements abroad
International experience broadens horizons, boosts self-confidence, and improves global understanding, alongside being fantastic for your career.
Find out more about our international opportunities, including funding options and where you can go.
Course Leader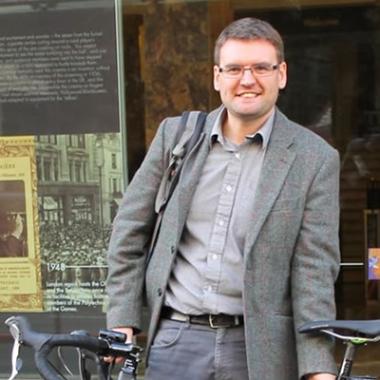 Dr Patrick Smylie
Senior Lecturer
Graduating with a First Class degree in Modern History at the University of Westminster in 2006, Dr Patrick Smylie was awarded a Master's degree in Irish History from Queen's University in 2007 and gained his doctorate in 2010.
His research has examined Irish communism and more broadly the Left in Ireland from the late 19th century until the end of the Cold War.
Recently his research has focused on urban history with an interest on the impact of 'the Troubles' on everyday life in Northern Ireland.  He's particularly interested in housing policies aimed at maintaining the peace, but which increased segregation by religion in 'sectarian suburbs'.
I'm proud of how approachable we are. We know our students and they know us.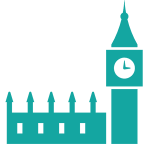 Fantastic central London location
Based in our Regent Campus in central London, you'll enjoy the benefits of being close to museums, archives and other exceptional resources.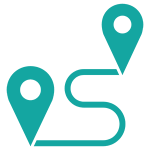 We organise study visits to archives and repositories around the city so you can experience London as a resource for historians.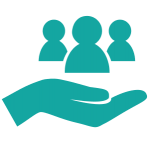 Support through tutorials
Our small group tutorials provide tailored advice to support your studies and enhance your employment potential.
Join us at an open day either on campus or online or information session and get a feel for student life at the University of Westminster.
You'll get a chance to:
Speak to our academic staff
Take an in person virtual reality tour of our student halls
Ask us any questions you may have about student finance and accommodation
Find out more about the courses you are interested in
Meet and talk to current students about their experiences
A levels – CCC to BBB, with a Humanities or Social Sciences subject
International Baccalaureate – 96 to 120 UCAS Tariff points from the IB
BTEC Extended Diploma – MMM to DDM
BTEC Diploma – DD to D*D*
Access – 96 to 120 UCAS Tariff points from the Access course
In addition to one of the above, you should have: 
GCSE English Language grade 4/C – IB grade 4 Higher level, GCSE Maths grade 4/C – IB grade 4
If your first language is not English, you will need an IELTS of 6.0 overall, with 5.5 in each component.
We also welcome applications from students who are taking a combination of qualifications listed above. For further information, please contact Course Enquiries.
More information
International Baccalaureate – 96 to 120 UCAS Tariff points from the IB
If your first language is not English, you will need an IELTS of 6.0 overall, with 5.5 in each component.
More information
International Foundation course
We work in partnership with Kaplan International College London to provide Foundation Certificate courses for international students who don't meet our Bachelor's degree entry requirements.
Find out how to apply for the Foundation Certificate course.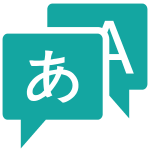 From Arabic to Spanish, you can learn a new language alongside your degree with our Polylang programme.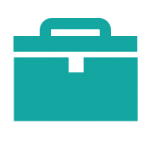 Develop your entrepreneurial skills
Our award-winning Creative Enterprise Centre offers industry networking events, workshops, one-to-one business advice and support for your startup projects.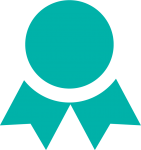 Gain extra qualifications
We provide access to free online courses in Adobe and Microsoft Office applications, as well as thousands of specialist courses on LinkedIn Learning.
UK tuition fee: £9,250 (Price per academic year)
When you have enrolled with us, your annual tuition fees will remain the same throughout your studies with us. We do not increase your tuition fees each year.
Find out how we set our tuition fees.
EU Qualifications Welcome Award Scheme
If you are an international student accepted on an undergraduate programme starting in September 2021 on the basis of an eligible EU qualification only, you will be awarded a tuition fee reduction which will align your fee more closely to the one for UK students. For more information, see the EU Qualifications Welcome Award Scheme.
Funding
As well as tuition fee loans, there is a range of funding available to help you fund your studies.
Find out about undergraduate student funding options.
Scholarships
The University is dedicated to supporting ambitious and outstanding students and we offer a variety of scholarships to eligible undergraduate students, which cover all or part of your tuition fees.
Find out if you qualify for one of our scholarships.
International tuition fee: £14,400 (Price per academic year)
When you have enrolled with us, your annual tuition fees will remain the same throughout your studies with us. We do not increase your tuition fees each year.
Find out how we set our tuition fees.
EU Qualifications Welcome Award Scheme
If you are accepted on an undergraduate programme starting in September 2021 on the basis of an eligible EU qualification only, you will be awarded a tuition fee reduction of £4,500 per year, which will align your fee more closely to the one for UK students. For more information, see the EU Qualifications Welcome Award Scheme.
International student funding
Find out about funding for international students.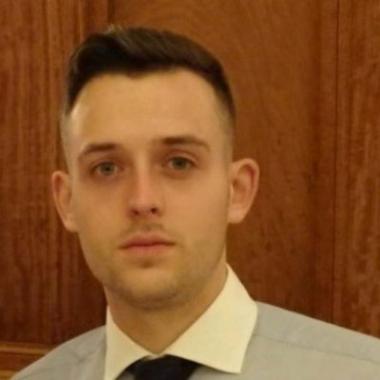 Felix Diury
History BA
Dynamic, enjoyable and diverse best describe my three years studying for a BA in History at the University of Westminster. The History department boasts an array of passionate and wonderful lecturers who seek to provide students with a range of skills in order to maximise their potential during, and after, their undergraduate degree.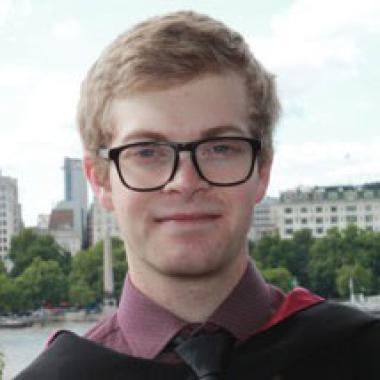 Michael Trull
History BA - 2017
Studying History at the University of Westminster has profoundly changed what I thought I could achieve and what I now think is possible for me in the future. The modules provided and the lecturers who run them cover everything you can think of from 1750 onwards, including major wars, political revolutions, social change and even individual personalities like George Orwell. Studying Modern History has been the highlight of my three years at University, and having such an enjoyable and interesting degree was the icing on the cake for my life in London. Thanks to the expertise and support at the University I was able to be quite flexible with my studies and enjoy London to its fullest. All of these advantages allowed me to graduate with a First Class Honours degree, setting myself up for both higher education and the world of work.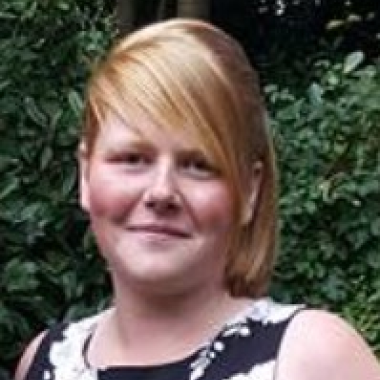 Chelsey Mordue
History BA - 2013
I started my History BA degree at the University of Westminster in 2010 and graduated in 2013. I could not have asked for a better experience. The degree structure allowed me to study the topics I was most interested in whilst also providing a secure foundation in the subject. The lectures and seminars always felt relevant and were fun, interactive and interesting. After leaving Westminster I pursued a teaching career and taught History to A-Level students. My time at Westminster provided a thorough and detailed knowledge of the subject which allowed me to pass that on. After several years of teaching I decided to embark on a PhD. Choosing where to do this was not a difficult decision. I decided that Westminster was the best place for me as I was confident in the academic and pastoral support I would receive, and I've been given numerous opportunities throughout my studies.
Teaching and assessment
Below you will find how learning time and assessment types were distributed in the past on this course, through approximate percentages taken from previous cohorts. The graphs below give an indication of what you can expect. Changes to the division of learning time and assessment may be made in response to feedback and in accordance with our terms and conditions.
How you'll be taught
Teaching methods across all our undergraduate courses focus on active student learning through lectures, seminars, workshops, problem-based and blended learning, and where appropriate practical application. Learning typically falls into three broad categories:
Scheduled hours: examples include lectures, seminars, practical classes, workshops, supervised time in a studio
Placement: placement hours normally include placement opportunities, but may also include live projects or virtual activity involving employers
Independent study: non-scheduled time in which students are expected to study independently. This may include preparation for scheduled sessions, follow-up work, wider reading or practice, completion of assessment tasks, or revision
Year
Scheduled hours
Independent study
Placement
How you'll be assessed
Our undergraduate courses include a wide variety of assessments.
Assessments typically fall into three broad categories:
Practical: examples include presentations, videos, podcasts, lab work, creating artefacts  
Written exams: end of semester exams 
Coursework: examples include essays, reports, in-class tests, portfolios, dissertation
 
Year
Written exams
Practical
Coursework
Data from the academic year 2019/20
Studying at Regent Campus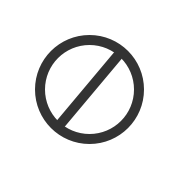 Our Student Hub is where you'll find out about the services and support we offer, helping you get the best out of your time with us.
Study support — workshops, 1-2-1 support and online resources to help improve your academic and research skills
Personal tutors — support you in fulfilling your academic and personal potential
Student advice team — provide specialist advice on a range of issues including funding, benefits and visas
Extra-curricular activities — volunteering opportunities, sports and fitness activities, student events and more
Location
Our Regent Campus is composed of three sites, situated on and around Regent Street – one of the most famous and vibrant streets in London.
Our Humanities subjects are based at 309 Regent Street, which includes recently refurbished social spaces, gym facilities and our Regent Street Cinema.
For more details, visit our locations page.
Your Westminster
Book an open day. Order a prospectus. Sign up for newsletters.