* Price per 20-credit module
Course summary
Aimed at non-computing graduates, this course provides the core and most advanced practical knowledge and skills that a professional software engineer needs to be successful in today's IT industry.
Are you a graduate in a non-computing subject with some basic experience and interest in computing, who would like to enter the IT industry? Are you already working in the IT industry and would like to increase your technical skills and knowledge? If your answer to either question is yes, this course is for you.
Software engineering is the application of engineering methods, practices and disciplines to the creation and maintenance of software applications and systems. A professional software engineer works with these engineering approaches to develop software in a systematic, quantifiable and disciplined way.
By choosing this course, you'll get the essential practical experience of programming and applying software engineering to a number of new and important areas of IT and computing. In addition, you'll develop a strong grasp of the theory that underpins these practical skills.
To ensure that you have the best possible employment prospects at the end of the course, you'll gain skills that cover a variety of areas: technical skills, such as programming, object-oriented software development, practical experience of software development tools; soft skills, such as analytical and critical thinking, communication, presenting and demonstrating, team working, and peer reviewing; and career skills, such as CV writing, planning, job searching, interview practice.
Technical change in software development is happening at a rapid pace. This is accompanied by a constant increase in the complexity of the systems that are developed, in particular in mobile computing. This course will give you the best theoretical and practical skills to kickstart your career and succeed in this exciting and challenging sector.
Top reasons to study with us
Essential employability skills embedded in the course, which helps to ensure you'll have excellent employment prospects in the IT industry
Great employability prospects, due to the national shortage of IT and computing skills in the workforce, in particular in the area of software development
A course that draws on the extensive experience of the University of Westminster in running courses in information systems, software engineering and software development
By the end of the course you'll be equipped with the core software engineering skills, so you'll be work-ready 
Course structure
Teaching methods are aimed at encouraging and involving the active participation of students in their learning through knowledge and skills acquisition by means of engagement, experimentation, self-study and practical experience. The delivery of the course's taught modules involves lectures, tutorials, workshops and seminars. For the software development project students are allocated a supervisor who guides them through the project and are further supported by a series of group seminars and workshops that cover general skills and knowledge required for the project.
Assessments and feedback are important and are designed to form part of the learning experience. A wide variety of types and forms are used on the course and are dependent on the module and its learning outcomes, including both individual and group work. For example, individual work solving programming tasks, writing a report, group work as part of a team to design and create a complex software application, presenting and demonstrating your work or a group's work.
You'll study six core modules and two option modules, for a total of 180 credits.
The following subjects are indicative of what you'll study on this course.
Core Modules
The module teaches the fundamental concepts behind the object-oriented programming (OOP) approach using a contemporary software framework such as C# .NET. You'll be introduced to object-oriented design techniques and taught how to translate the design into maintainable programs. The module will cover the design and implementation of object oriented software through the entire software development lifecycle.
The module provides the knowledge required to select, design, implement and analyse a wide range of standard data structures and algorithms. Examples are provided of how these can be used within a range of typical applications. The data structures and algorithms are implemented using an object-oriented language. The module also covers the use of standard libraries.
The module provides the general experience, knowledge and practical skills that a student needs to function as a professional practicing software engineer within a range of software development environments. The module introduces a number of software development tools, and the underlying theory and structure of operating systems, computer networks and computer hardware.
An introductory module that covers theoretical and practical issues related to data modelling and the technologies employed to store persistent data. It reviews and evaluates the predominant and emerging data models and underlying technologies and approaches used in capturing, maintaining and modelling persistent data; addresses in detail practical issues related to data modelling.
This module examines techniques, methods and methodologies appropriate for the development of large-scale object-oriented software applications and systems. The conceptual foundations of the object-oriented approach are covered, and students will acquire practical skills in object-oriented design, and in the implementation of such designs. In addition, approaches to design are discussed, including design patterns and design heuristics. Finally, the concept of software quality is covered.
The module consolidates and extends the knowledge and skills students acquire in the taught part of the course. You'll undertake an individual software development project on an approved topic under the guidance of a supervisor. The software is developed by following the standard software life-cycle and applying the appropriate software engineering techniques and methodologies. The project work is documented in a report and defended in a viva voce exam.
Option modules
This module covers the design and implementation of web applications. It is suitable for students with a strong interest in SQL, server-side web programming, HTML, CSS and browser scripting. Client-side and server-side programming languages, as well as markup languages, are covered to the level required for implementing fully functional web-enabled database applications.
This module will give you the necessary knowledge and practical experience to develop native applications for mobile platforms and in particular iOS and iPadOS. Swift and relevant OOD principles are taught. Essential frameworks and design patterns required for the development of rich data and UI centric application are taught and utilised.
Cyber security threats and countermeasures at physical and digital level focusing on behaviour of employees, home users, software developers. Developments in automated threats and counter-measures.
This module covers the theoretical and practical aspects of data visualisation including graphical perception, dynamic dashboard visualisations, and static data 'infographics'. Tools used include R and Tableau. The module prepares students for becoming data visualisation specialists.
Business Intelligence, Data Mining and Analytics are a set of methods and technologies that transform raw data into meaningful and useful information. A Data Warehouse is the architecture or structure that supports these activities. This module will teach you how to build Data Warehouses by understanding their structures and the concept of multidimensional modelling. The focus is on Data Warehouse design, multi-dimensional modelling, the integration of multi-source data and business intelligence, aiming to support customer relationship management (CRM) and organisational change/management (CM).
The module discusses how to manage the volume, velocity and variety of Big Data, SQL and noSQL databases, and it touches on issues related to data governance and data quality. 
This module provides a comprehensive overview of the techniques used to analyse, integrate and interpret web and social data. The first part of the module will cover the use of modelling to understand web usage and online user behaviour. During this component, you'll develop an understanding of how website data can be collected through various methods, including clickstream data and cookies, and used to develop models that measure website impact and effectiveness. Specific topics and techniques covered include: A/B testing, multivariate testing, web metrics and presence, Google Analytics and online privacy. During the second part of the module, you'll be introduced to several contemporary analytical techniques that can be used to collect, model and interpret social media data for the purposes of collecting feedback and informing marketing decisions. Specific topics and techniques covered include sentiment and polarisation analysis, tokenisation, data pre-processing and topic modelling.
Programme Specification
For more details on course structure and modules, and how you will be taught and assessed, see the programme specification.
For general enquiries about the course, please email [email protected]
To request an accessible version of the programme specification, please email [email protected]
Careers
The course will provide you with the key employability skills you'll need to successfully pursue a career in the IT industry, primarily as a software engineer, but also in any more general role you may aspire to within the industry.
With a growing global network of 3,000 employers, our Careers and Employability Service is here to support you to achieve your full potential.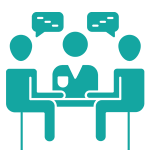 Work-related learning activities
Opportunities for part-time work and work-related learning activities are widely available to students.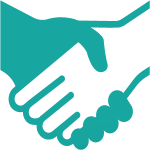 Kickstart your career in a sector with excellent employability prospects.
3,000
Employers around the world
The University's Careers and Employability Service has built up a network of over 3,000 employers around the world, helping all our students explore and connect with exciting opportunities and careers.
Industry links
The course was designed with advice and guidance from an industry-based senior professional responsible for managing teams of software developers. This input helped to ensure that the course equips students with the skills, knowledge, practical experience and soft skills that are highly relevant and desirable to the needs of the IT industry.
Job roles
The Software Engineering (Conversion) MSc aims to produce graduates who'll typically be employed in core software engineering roles across a wide variety of software development environments. Typical job titles within this area include:
Mobile application programmer
Programmer
Software designer
Software engineer
Systems administrator
Web application programmer
Web developer
Course Leader Dr Paul Howells
Senior Lecturer
Dr Paul Howells is a Senior Lecturer at the University of Westminster. He holds a BSc in Computer Science (UCL), an MSc in Computer Science (QMC) and a PhD in Theoretical Computer Science (Westminster).
Paul's research interests are in theoretical computer science, in particular theory of concurrent programming and formal specification. He has many years' experience of leading Master's courses and teaching both at undergraduate and postgraduate level.
We've created this course to allow non-computing graduates to gain the essential software engineering skills that the IT industry needs now and in the future.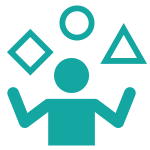 Combine theory and practice
This course will offer you a perfect balance between practice and theory.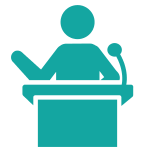 Presentations from external speakers
You'll get insight on the latest practical developments in the IT sector through presentations from external practitioners.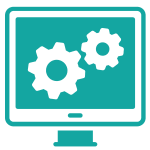 Access to specialised software tools and packages
You'll get access to specialised software such as Software Development Environments and Computer Aided Software Engineering (CASE) tools.
Find out more about the University by visiting us at one of our open evenings.
A minimum of a lower second class honours degree (2:2). 
If your first language is not English you should have an IELTS 6.5 with at least 6.0 in writing.
More information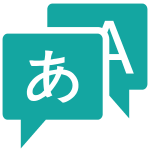 From Arabic to Spanish, you can learn a new language alongside your degree with our Polylang programme.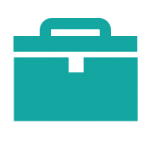 Develop your entrepreneurial skills
Our award-winning Creative Enterprise Centre offers industry networking events, workshops, one-to-one business advice and support for your startup projects.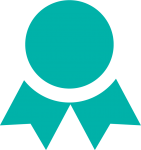 Gain extra qualifications
We provide access to free online courses in Adobe and Microsoft Office applications, as well as thousands of specialist courses on LinkedIn Learning.
UK tuition fee: £950 (Price per 20-credit module)
When you have enrolled with us, your annual tuition fees will remain the same throughout your studies with us. We do not increase your tuition fees each year.
Find out how we set our tuition fees.
Alumni discount
This course is eligible for an alumni discount. Find out if you are eligible and how to apply by visiting our Alumni discounts page.
Funding
As well as tuition fee loans, there is a range of funding available to help you fund your studies.
Find out about postgraduate student funding options.
Scholarships
The University is dedicated to supporting ambitious and outstanding students and we offer a variety of scholarships to eligible postgraduate students, which cover all or part of your tuition fees.
Find out if you qualify for one of our scholarships.
International tuition fee: £1,600 (Price per 20-credit module)
When you have enrolled with us, your annual tuition fees will remain the same throughout your studies with us. We do not increase your tuition fees each year.
Find out how we set our tuition fees.
Alumni discount
This course is eligible for an alumni discount. Find out if you are eligible and how to apply by visiting our Alumni discounts page.
Funding
Find out about funding for international students.
Scholarships
The University is dedicated to supporting ambitious and outstanding students and we offer a variety of scholarships to eligible postgraduate students, which cover all or part of your tuition fees.
Find out if you qualify for one of our scholarships.
Our Student Hub is where you'll find out about the services and support we offer, helping you get the best out of your time with us.
Study support — workshops, 1-2-1 support and online resources to help improve your academic and research skills
Personal tutors — support you in fulfilling your academic and personal potential
Student advice team — provide specialist advice on a range of issues including funding, benefits and visas
Extra-curricular activities — volunteering opportunities, sports and fitness activities, student events and more
Location
With state-of-the-art science and psychology labs and refurbished computer suites, our Cavendish Campus offers our science and technology students a range of learning spaces that are both dynamic and inspiring,
Located in central London, our Cavendish Campus is just a five-minute walk from Oxford Street and Tottenham Court Road.
For more details, visit our Cavendish Campus page.
 
Contact us
We have an FAQs page if you are applying this year.
Or you can contact the Course Enquiries Team:
Opening hours (GMT): 9am–4pm Monday to Friday
Your Westminster
Book an open day. Order a prospectus. Sign up for newsletters.