* Price per academic year
Course summary
Globalisation has enabled companies to become better connected, able to target international customers, develop a worldwide supply chain and attract a multicultural workforce. Our degree will prepare you to respond proactively and creatively to the opportunities and risks presented by international business and the challenges of the global business environment – from cultural, legal and economic perspectives.
Today, almost all companies, involved in anything from the sale of physical goods to services such as finance, marketing and construction, are affected by global events and competition. Exciting opportunities exist for graduates with a cross-cultural perspective who can operate with confidence, adapt and successfully negotiate increasingly complex internal and external global environments.
On our course, you'll have a truly global learning experience, studying alongside staff and students from all over the world. We also try to provide as many opportunities as possible for you to hear direct from our alumni, who have established successful international careers in sectors as diverse as human resources, IT, law and finance.
You'll be studying in the heart of London, one of the world's major cities and international business hubs, and can also choose to spend a year living, studying and/or working abroad at one of our partner institutions in Europe, Asia, Australia or the USA. This will give you a valuable insight into another country's learning experience and broader cultural environment.
A broad internationally-focused curriculum covers business essentials, such as finance, culture, marketing, logistics and operations. A large range of optional modules – covering everything from digital business to international financial management and international business law – means you can tailor your studies each year.
Real-world case studies, guest speakers and occasional site visits will help you relate your learning to practice – for example, when learning about international project management, previous students visited the Olympic Park and the University's Vice Chancellor gave a talk sharing experiences from his personal involvement with the Olympic Delivery Authority.
Top reasons to study with us
Programmes are delivered by a multicultural and international teaching body, who come from professional practice and/or regularly publish in top international journals
Participate in Westminster Working Cultures trips to understand working cultures within businesses abroad, which in the past have included Berlin, Mumbai and Washington DC
Extend your learning and your international experience by taking part in an overseas Summer School. Past venues include ESCE, Paris, Copenhagen Business School, and Inha University, South Korea
Option to spend one year studying abroad at one of our partner institutions or gain valuable work experience, or a combination of both, for example, one student studied at Copenhagen Business School and then worked at Volkswagen in Germany
Opportunity to study a foreign language as an optional module in each year of study
Access to one of the largest financial databases in our state-of-the-art Bloomberg virtual trading room
Guest lectures from industry practitioners have previously included speakers from IBM, Tableau, Coca Cola and LinkedIn
Course structure
This course is designed to provide a solid foundation in business management, with a focus on the opportunities and challenges of conducting business across borders. In the first year, you will study five core modules and choose one option module. In the second and third year, you'll take four core modules, choosing one option and one elective module. If you're interested in learning a new language or developing one of your current languages, our Polylang programme offers eight major languages to choose from.
The following subjects are indicative of what you will study on this course.
You are introduced to essential business topics spanning marketing and communications, finance, management and the global business environment. From the start of your course, we'll prepare you to conduct and interpret research, ready for your final dissertation and developing analytical and report-writing skills that will benefit you throughout your working life. You'll start with a basic literature review, for example, critiquing articles on what managers actually do and you will interpret the challenges faced by international companies.
Subjects of study include:
Communication for Global Business
Foundations of Accounting and Finance
Global Business Environment
Introduction to Management
Marketing for International Business
You will also have the opportunity to take an option module that broadens your skills or helps you to gain more in-depth knowledge of your specialist area; your option module may be a foreign language.
Credit Level 4
You'll deepen your knowledge of the international business environment in terms of such topics as technology, infrastructure, international knowledge management, international mergers and acquisitions, and sustainability. You will explore the nature and extent of monetary and financial relations between countries. This will help you better understand the factors that determine exchange rates between currencies and the pros and cons of different financial models. We'll also look at contemporary international finance issues, such as the impact of government borrowing with recent figures from the Organisation for Economic Cooperation and Development (OECD) estimating worldwide debt to be in the region of $11.4tn. You'll advance your research skills further, in preparation for your final dissertation, typically incorporating an international business case study. So, for example, within the context of organisational behaviour, you might look at how Boeing, the world's largest aerospace company, has tried to rebuild trust within the market following the 737 Max crashes.
Subjects of study include:
International Business Practice
International Business Research
International Financial Analysis
Organisational Behaviour
Plus one option from: Digital Business, International Business Law or other areas of business including languages.
Credit Level 5
Professional experience or Study Abroad year
Between Years 2 and 3 you may choose to study English-taught courses for a year at one of our overseas partner institutions. Currently, you can take a Year Abroad studying (or combining work and study) in Frankfurt, Copenhagen, Madrid, Paris, and other locations including Brisbane, Sydney (Australia), Hong Kong, Japan, Canada and the USA. There are also many opportunities for those with appropriate language skills to study in the local language in France, Germany and Spain, among others. You can also choose to split your year abroad into a first semester exchange and a second semester work placement, both conducted overseas, or undertake a placement year overseas.
Alternatively, between Years 2 and 3 you can undertake a one-year, full-time business placement as a Professional Experience Year within the UK. Past students have completed placements in a variety of prestigious organisations, including Barclays Bank, British Airways, Disney UK, IBM and the NHS, as well as in smaller businesses.
Developing your specialist knowledge further, we examine the ramifications of international project management. Previous students, when studying the 2012 London Olympics and the enormous task of stakeholder management, had an opportunity to visit Olympic Park to consider the lasting legacy of the event. The University's Vice Chancellor Peter Bonfield, who co-created the event's sustainable development strategy and took the lead on the sustainable procurement of construction products gave a talk on his experience.
In the final year, you'll complete an extended piece of independent research on an international topic. This helps to showcase to future employers your self-motivation, ability to prioritise time and resources to meet deadlines, deal with pressure effectively, apply your own informed perspective, and to prepare a cogent analysis based on clearly articulated evidence. For example, one of our previous students chose to research Middle East supply chains in the FMCG (Fast-moving Consumer Goods) sector, while another looked at faux luxury goods in China.
Subjects of study include:
International Economy
Global Strategic Management
International Business Dissertation
International Project Management
Plus one option from: Comparative International Management, International Financial Management, Global Marketing Management or other areas of business, including languages.
Credit Level 6
Programme Specification
For more details on course structure and modules, and how you will be taught and assessed, see the programme specification.
Careers
This course will help you develop the knowledge, skills and capabilities to respond proactively and creatively to contemporary business issues and the challenges of the global business environment. This will make you an attractive prospect for UK-based companies that wish to gain an employee with the added value of depth of knowledge of the communication in, and cultural context, of a particular international environment; and to employers based abroad who wish to gain an employee with expertise in international business with the added value of the ability to communicate in English and/or knowledge of the UK business environment. 
On graduation, you could pursue careers in the main business-related professions within private business, public or third sector organisations or create your own business opportunities. Past graduates of this degree have found successful employment in diverse sectors such as international business development, business consultancy, investment banking, human resource management, logistics, events management and marketing. They can be found working all over the world: as an Influencer Marketing Manager at JUNIQE in Berlin, Germany; a senior analyst at PFC, Milano, Italy; a tax and financial advisor trainee at RsA - Asia Tax Advisors in Shanghai, China; a creative senior associate for TED Conferences, New York City, USA; a quality analyst for due diligence at Dow Jones' Barcelona office, Spain; and a global mobility consultant at Mercer, here in London.
Increasing numbers of our students progress to further study on graduation: either taking professional qualifications or proceeding to a specialist Master's degree.
The University's Careers and Employability Service has built up a network of over 3,000 employers around the world, helping all our students explore and connect with exciting opportunities and careers.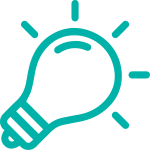 Develop your innovation and entrepreneurial skills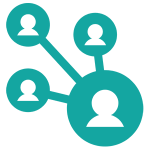 Learn how to use social media in your job hunt or LinkedIn to kickstart your career.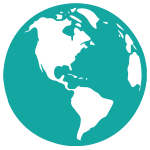 Develop your cultural intelligence – or 'CQ' – studying alongside students and staff representing more than 100 nationalities.
Industry links
Westminster Business School is one of London's leading centres for business education based in the heart of London and its political, media and financial services scene. Staff who currently teach on this course have extensive professional experience in public and private sectors both in the UK and overseas. Their research interests cover strategy development and implementation, competitive advantage, innovation, international marketing, emerging markets, diversity issues in employment and sustainability. We maintain excellent links with our alumni, many of whom repeatedly return to the University to share their experiences with current students.
Job roles
The course will prepare you for a wide variety of roles in business. Examples of these from our recent graduates are:
Account executive
Business development executive
Business partner 
Business sales executive
Global mobility consultant
Graduate trainee (commercial/international)
International recruitment officer
Senior talent coordinator
Graduate employers
Graduates from this course have found employment at organisations including:
American Express
Bloomberg LP
BT
Debenhams
Deloitte
Euveris Aerospace GmbH
Sparta Global
Mercer
Westminster Employability Award
Employers value graduates who have invested in their personal and professional development – and our Westminster Employability Award gives you the chance to formally document and demonstrate these activities and achievements.
The award is flexible and can be completed in your own time, comprising a set of core and optional extracurricular activities. 
Activities might include gaining experience through a part-time job or placement, signing up to a University-run scheme – such as mentoring or teaching in a school – or completing online exercises.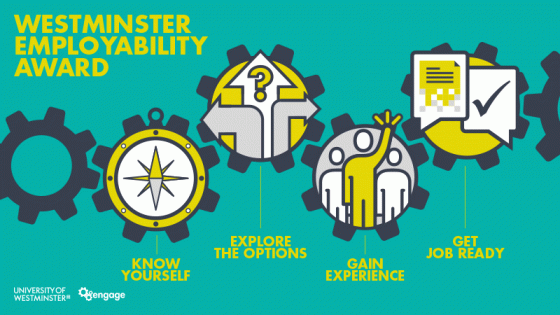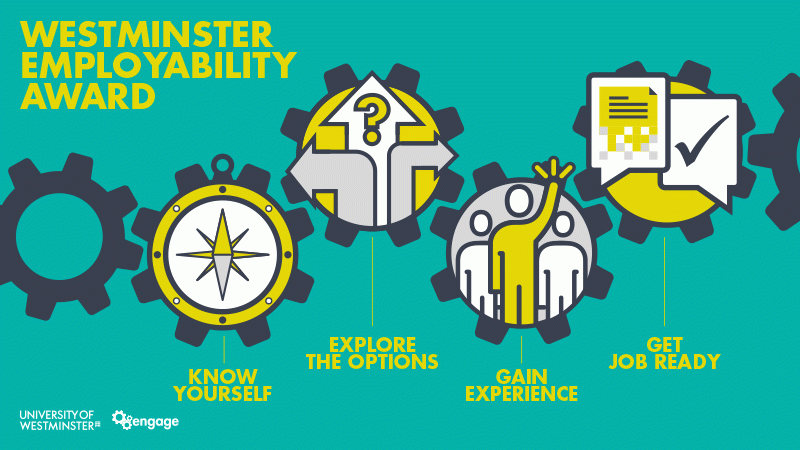 International Opportunities
Many of our courses offer international study and work experiences, and the University provides other global opportunities that all students can apply for - so whatever you're studying, you'll have the chance to go abroad.
Opportunities could include:
Taking part in semester or year-long exchanges at institutions around the world
Attending an international summer school or field trip
Developing your CV through volunteering or work placements abroad
International experience broadens horizons, boosts self-confidence, and improves global understanding, alongside being fantastic for your career.
Find out more about our international opportunities, including funding options and where you can go.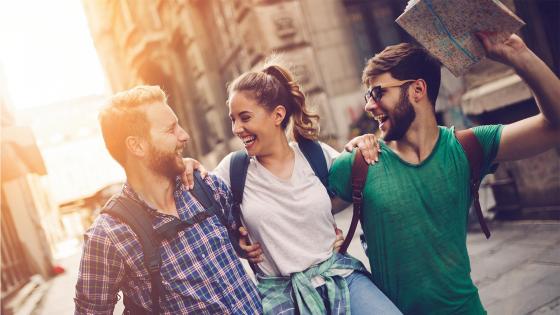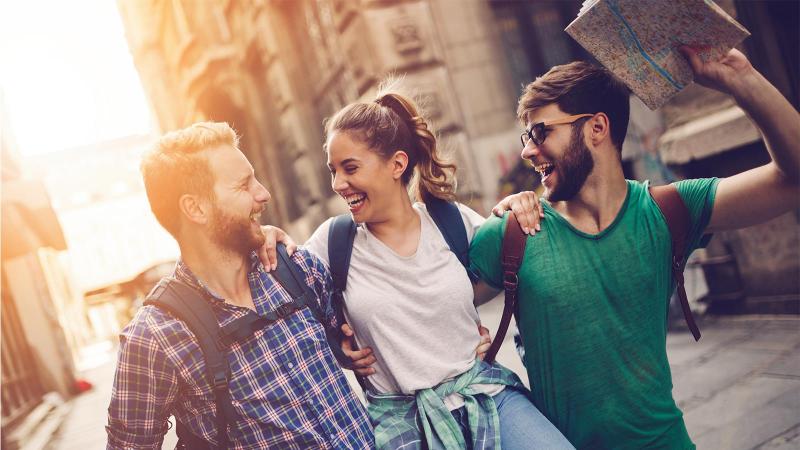 Course Leader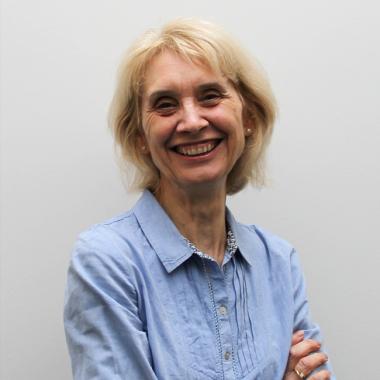 Dr Deborah Knowles
Assistant Head of School
Deborah discovered her love of teaching as a French teacher, joining the University of Westminster as a Research Fellow in 2000; she has been a full-time academic since 2004.
A Senior Fellow of the Higher Education Academy, she currently teaches undergraduate and postgraduate students in the areas of management and organisational behaviour. She also supervises student research projects at undergraduate, postgraduate and doctoral levels.
Deborah carries out research in the fields of gender in management, women's entrepreneurship and innovative research methods. An accomplished speaker, she has presented at conferences here in the UK, Europe and Australia. She was the first academic to show how psychogeography might be used as a qualitative data collection method in business and management research back in 2008.
I enjoy seeing students' progress; that's what I like most about being a Course Leader. It's fantastic to see them benefitting from the wonderful experiences that the university offers.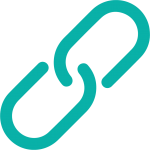 Combine theory and practice
Link theory to global practice through real-life case studies, guest lectures, field trips and insight from one of the world's largest financial databases.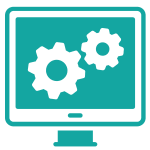 Enhance your digital literacy and computer skills industry-standard software including Excel, Tableau, Bloomberg, and Fame.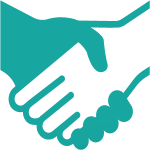 Build connections with peers and future business leaders.
Join us at an online open day and get a feel for student life at the University of Westminster.
You'll get a chance to: 
Speak to our academic staff
Take a virtual reality tour of our student halls
Ask us any questions you may have about student finance and accommodation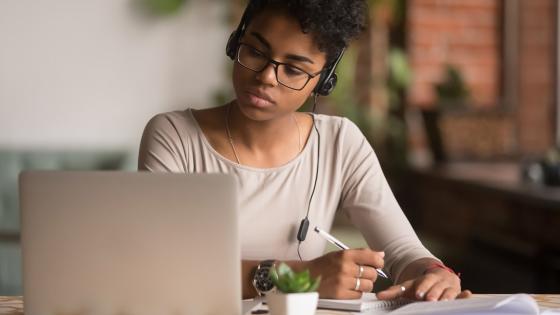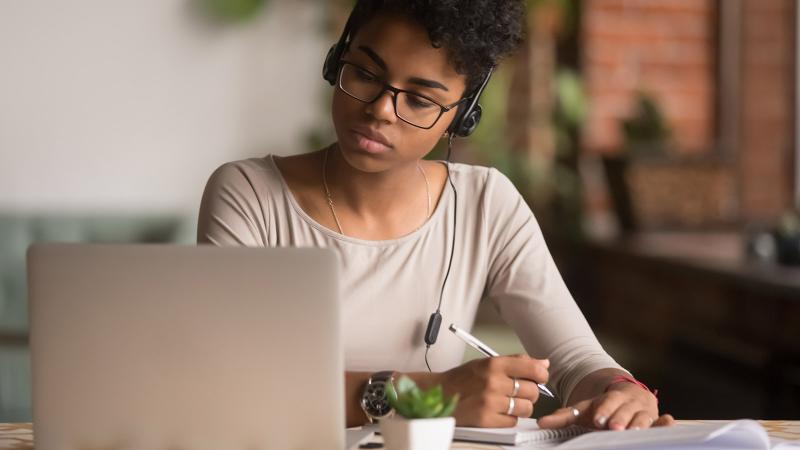 A Levels – BBC to ABB
International Baccalaureate – 112 to 128 UCAS Tariff points from the IB
BTEC Extended Diploma – DMM to DDM
BTEC Diploma – D*D*
Access – 112 to 128 UCAS Tariff points from the Access course
In addition to one of the above, you should have: 
GCSE English Language grade 4/C – IB grade 4 Higher Level, GCSE Maths grade 4/C – IB grade 4
If your first language is not English, you will need an IELTS of 6.0 overall, with 5.5 in each component.
We also welcome applications from students who are taking a combination of qualifications listed above. For further information, please contact Course Enquiries.
View more information about our entry requirements and the application process.
International Baccalaureate – 112 to 128 UCAS Tariff points from the IB
If your first language is not English, you will need an IELTS of 6.0 overall, with 5.5 in each component.
More information
International Foundation course
We work in partnership with Kaplan International College London to provide Foundation Certificate courses for international students who don't meet our Bachelor's degree entry requirements.
Find out how to apply for the Foundation Certificate course.
What our students say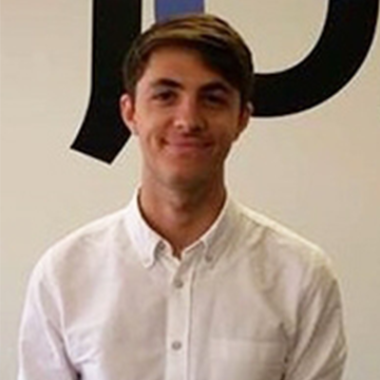 Harry Whiston
International Business BA (Hons)
I found learning about team-working, research skills and public speaking invaluable. Once you get into the real world, it is very unlikely that you will be working alone. Doing a year abroad at the University of Bologna in Italy was a great opportunity, experience and achievement. I am now working as a Quality Analyst for Due Diligence at Dow Jones' Barcelona office. 
The great thing about the degree was that it was quite broad and you could take it into whatever pathway you wanted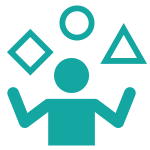 Develop your creativity to think outside the box.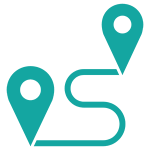 Learn to critically evaluate
Learn to critically evaluate the strategies that managers use to help organisations adapt in an uncertain or complex environment.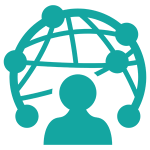 Improve your problem-solving skills
Improve your problem-solving skills to better understand and tackle people management issues. 
Westminster Business School blog
Read our blog and get an insight into life and studies at Westminster Business School.
UK tuition fee: £9,250 (Price per academic year)
When you have enrolled with us, your annual tuition fees will remain the same throughout your studies with us. We do not increase your tuition fees each year.
Find out how we set our tuition fees.
Funding
As well as tuition fee loans, there is a range of funding available to help you fund your studies.
Find out about undergraduate student funding options.
Scholarships
The University is dedicated to supporting ambitious and outstanding students and we offer a variety of scholarships to eligible undergraduate students, which cover all or part of your tuition fees.
Find out if you qualify for one of our scholarships.
International tuition fee: £14,400 (Price per academic year)
When you have enrolled with us, your annual tuition fees will remain the same throughout your studies with us. We do not increase your tuition fees each year.
Find out how we set our tuition fees.
International student funding
Find out about funding for international students.
Scholarships
The University is dedicated to supporting ambitious and outstanding students and we offer a variety of scholarships to eligible undergraduate students, which cover all or part of your tuition fees.
Find out if you qualify for one of our scholarships.
If you're studying international business, chances are you see yourself working for an international company and maybe even living or working abroad. What better way to enhance your studies, than by learning a new language? Our Polylang programme enables you to develop your language skills further in each year of study or you can opt to take a different language each year. You'll enhance your employability and career progression prospects (74% of British employers look for candidates who have at least conversational language skills in a foreign language, according to a Confederation of British Industry survey) and it'll help you gain an insight into new cultures and ways of seeing the world. 
International Business BA student Sarah Amin spent her year abroad in the country of the language she was studying. Describing it as a life-changing experience, she said: "Living there I found myself immersed in a city of old and new, deep colours, rich cultures, authentic foods and great people – I mingled with local students who helped me to jump a few levels of fluency , as well as inviting me into their homes so that I could see what the country is all truly about. I also opted to work a few hours voluntarily with refugee children from Iraq and Syria. 
International Business BA student Egland Dede started to learn German during his first year at the University. "I chose German as an optional module as I want in the future to study in Germany for a Master's," he explained. "Also, Germany is one of the main moving economic powers in Europe, which in my opinion makes it more appealing for an international business student. As a class representative, I had the chance to talk with representatives from all the departments of the Polylang programme. The teaching staff have been great – a tip for students that want to study German, you will not want to miss a single class when you meet Heiner!"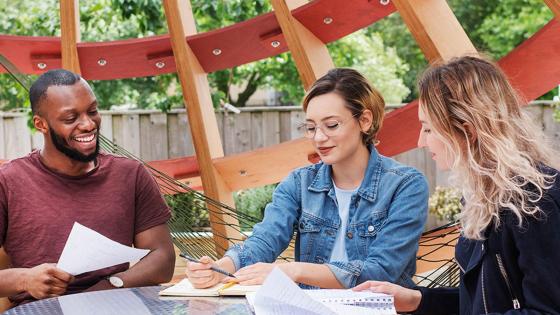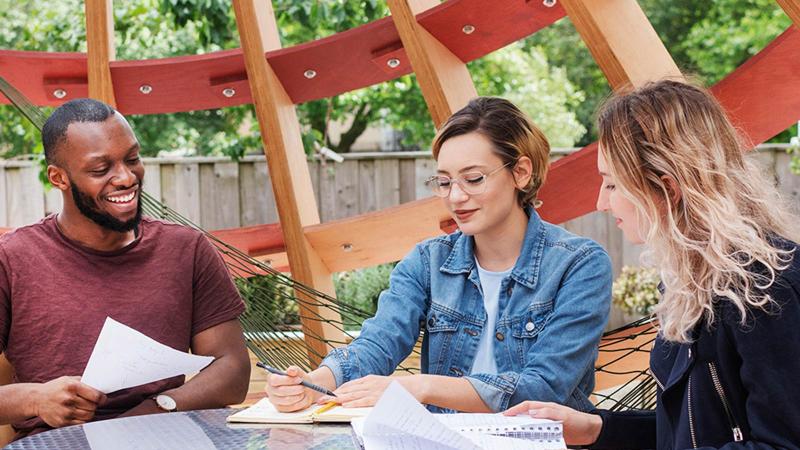 Teaching and assessment
Your learning experience is designed to provide both a practical and theoretical understanding of the theories, frameworks and ideas related to business, focusing on the study of organisations, management and the changing environment in which they operate. Employability and enterprise are strongly embedded in the modules through the use of practical activities, such as the live simulations and case study analysis. 
To assist the learning experience, we provide reading lists, lecture and seminar materials in advance via Blackboard, our virtual learning environment. Where possible, lectures are recorded using specialist software and similar tools to make sure you can really listen to what is said in class and don't miss a thing.
How you'll be taught
Through a variety of teaching methods – from traditional lectures and seminars to live case study analysis and business projects – we aim to bring study to life by incorporating real-world experience. Nowhere is this more evident than in your final dissertation, for which previous students have researched business practices as diverse property investments in Spain, marketing to digital natives in China and the UK, corporate social responsibility and child labour in the Congo, climate change and the fishing industry in Australia, and the value of Bitcoin in Argentina.
Businesses increasingly operate with teams of specialists. They require people who can communicate and interact effectively within a team – recognising and supporting leadership, being proactive in leadership, negotiating, and managing conflict. You will have the chance to work in groups with other students, which will allow you to deepen relationships with classmates, get a more thorough understanding of subjects by interacting with people from diverse professional and cultural backgrounds, and mimic the office environment in which projects are often conducted in small teams across different departments.
Our multinational teaching team will share their own personal experiences of living and working abroad. For example, one of our lecturers spent many years based in Paris managing a virtual team physically located in various European countries. We also hope to invite current practitioners to share current challenges and experiences: past talks included an IT specialist discussing digital business in Italy; a trainee lawyer sharing his experience in corporate, disputes and competition, regulation and trade in Brussels; and a Greek national talking about a career in project management internationally.
In the following graph you'll find examples of how study time has been distributed in the past (data from the academic year 2019/20). Changes to division of study time may be made in response to feedback and in accordance with our terms and conditions.
Year
Scheduled hours
Independent study
How you'll be assessed
Using a wide range of techniques, you can expect to be assessed on the learning outcomes of your course in core modules through coursework in the form of essays, reports, presentations, case studies as well as time-constrained in-class tests and exams.
We try to make assessments as practical and relevant as possible, incorporating the type of work required by future employers, for example, the need to write strategic reports or the use of business simulation games, two in the second year and one in the final year.
In the following graph you'll find examples of how marks have been calculated in the past (data from the academic year 2019/20). Changes to assessment weights may be made in response to feedback and in accordance with our terms and conditions.
Year
Written exams
Practical
Coursework
Our Student Hub is where you'll find out about the services and support we offer, helping you get the best out of your time with us.
Study support — workshops, 1-2-1 support and online resources to help improve your academic and research skills
Personal tutors — support you in fulfilling your academic and personal potential
Student advice team — provide specialist advice on a range of issues including funding, benefits and visas
Extra-curricular activities — volunteering opportunities, sports and fitness activities, student events and more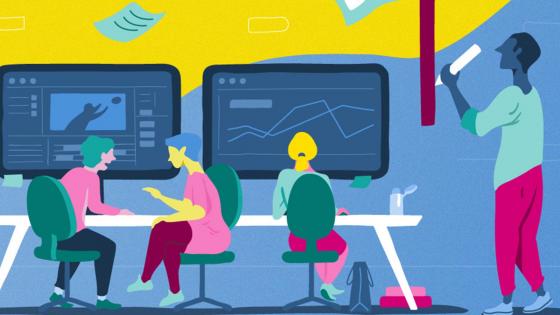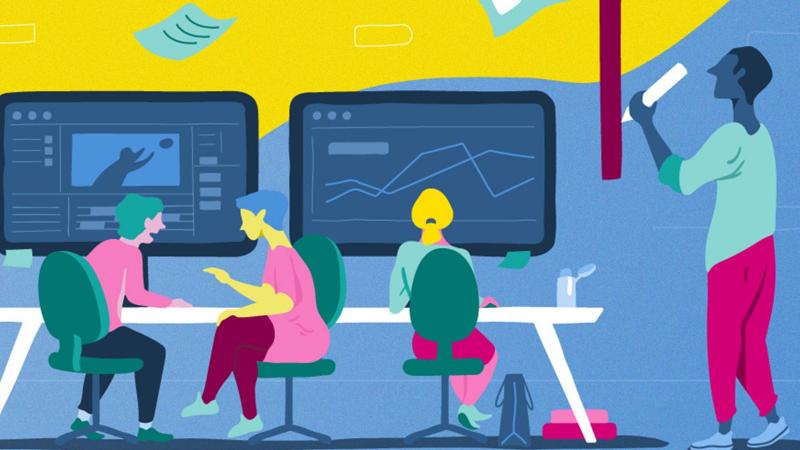 Course Location
In the heart of London, our Marylebone Campus is home to the Westminster Business School and our Architecture, Planning and Tourism courses. Specialist workshops, dedicated digital and architecture studios, and our extensive Marylebone Library offer students everything they need for academic success.
Marylebone Campus is opposite Baker Street tube station and within easy walking distance of Regent's Park and Marylebone High Street.
For more details, visit our Marylebone Campus page.
Westminster Business School
Westminster Business School is one of London's leading centres for business education based in the heart of London and its political, media and financial services scene.
We are a Chartered Institute of Personnel Development (CIPD) Centre of Excellence, recognised by professional bodies including the Chartered Institute of Marketing (CIM), Chartered Management Institute (CMI) and APMG International. 
Contact us
We have an FAQs page if you are applying this year.
Or you can contact the Course Enquiries Team:
Opening hours (GMT): 9am–4pm Monday to Friday
Your Westminster
Book an open day. Order a prospectus. Sign up for newsletters.