* Price per academic year
Course summary
Commercial animation is a rapidly growing and vibrant industry, encompassing a very broad range of rewarding and fascinating creative job opportunities. This exciting specialist course will enable you to develop your imaginative and creative skills, while giving you a sound knowledge and understanding of animation processes, techniques and critical theory.
The strong emphasis on creative practice will help to develop your skills in drawing and design, along with the imaginative development and innovation of ideas expressed sequentially. These skills, together with the professional practice aspects of the course, will ensure that you have the confidence and expertise to succeed in industry, whether as a designer, manager, producer or technician. You will also develop the transferable and cognitive skills necessary for lifelong personal and professional development.
Throughout the course there are opportunities for you to take part in external national and international competitions and film festivals. The course is delivered by a large team of experienced animation practitioners, staff and industry visitors, and you will work in dedicated specialist animation studios with facilities for blue screen, rostrum animation, CGI, drawing, stop-frame, film, photography, set building, sound and video.
Successful animators need to be flexible and able to adapt to changing cultures and new initiatives, and the course seeks to reflect this fluidity. You will rapidly develop your own practice in animation, and you will be encouraged to work on shared initiatives. Based at the recently refurbished Harrow Campus – home to the Westminster School of Media, Arts and Design – you will work alongside students from film, photography, music, fashion and journalism, in a unique creative hothouse.
The teaching and delivery of the course is through high-level, tutor-guided studio practice, and actively promotes experimentation, reflection and the sharing of enthusiasms and influences. The unique integrated theoretical elements of the course provide a critical framework within which you can examine animation and related time-based practices, and will significantly support and inform your own practice. All modules are assessed through coursework, and we offer a range of methods including crits, submitted work, research plans and seminar presentations.
Course structure
The following subjects are indicative of what you will study on this course.
To help you make an informed decision, you can have a look at how marks have been calculated and study time has been distributed on this course in the past.
You are introduced to a broad range of concepts in animation and visual design, and you will work both independently and collaboratively. The practice and integrated theory modules are project-led, and all involve elements of research, problem solving and experimentation with processes and ideas.
Subjects of study include:
Animatics

Classic Narrative Animation Film Development

Experimental Film Development

Pioneers Bootcamp

Production / Collaboration
Credit Level 4
You are encouraged to take more individual responsibility for developing your ideas and approaches to animation, and to enter your work for external competitions and film festivals. You will begin to develop your own individual approaches to animation production, so practical work has a higher conceptual demand, and you are encouraged to be innovative and experimental.
Subjects of study include:
Adaptation for Animation
Art/Science Collaboration
Curating, Distribution and Dissemination
Creative Encounters
Digital Aesthetics
Digital Pathways
Documentary Development
Media Explorations
Scriptwriting for Media
Transmedia Practices
Credit Level 5
You will work on self-directed projects within both theory and practice elements of the course, enabling you to intensively focus on personal development, whether you plan to work as an independent animator or within a growing commercial context such as advertising, the animation games industry or interactive design. Integrated 'theory of practice' modules will ensure that you develop the skills and confidence required to operate effectively in a range of professional situations.
The work produced at this level can be used as evidence in support of application to further study or professional commissions and employment.
Subjects of study include:
Graduation Project Development

Graduation Project Production

Minor Project Development

Production / Collaboration

Research Presentation
Credit Level 6
Westminster Plus Electives

As part of your course you may be able to take elective modules. Electives are an exciting opportunity to widen your experience at university and to gain skills and knowledge that will help make you more employable.
Find out about Westminster Plus Electives.
Programme Specification
For more details on course structure and modules, and how you will be taught and assessed, see the programme specification.
Course Leader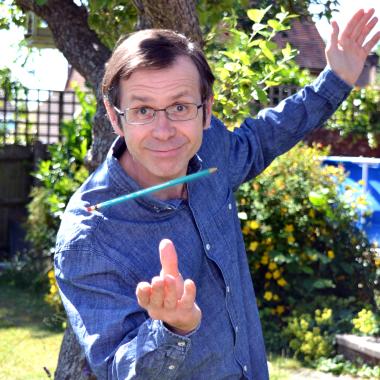 Stephen Ryley
Principal Lecturer
Stephen Ryley has been Course Leader of the Animation BA at the University of Westminster since 2004. Graduating from the Royal College of Art, Stephen has worked in a variety of roles, producing several long-running educational animation series for the BBC, and directing music videos, title sequences and tv commercials at Digital Pictures Ltd. His research includes roles as animation advisor for Cambridge Animation Systems ( Animo project) and Anthropics Technologies Ltd (Synthespian project).
As a freelance animator, Stephen has worked for clients including Dolby Laboratories, Oxford University Press, Sky and Planet 24, before moving into academia as a senior lecturer and course leader at the London College of Communication (LCC) for nine years. This broad-ranging career has informed the design of our current animation syllabus, blending theory into practice, and enhancing the vocational core of the programme. Stephen frequently acts as external examiner/validator for animation courses nationally, and has sat as a jury member for BAFTA.
Animation = Imagination x Effort
Course Team
Staff all have industry experience and a range of creative specialisms – from stop frame animation, to documentaries and graphic novels. Contact time with tutors is a priority, so we keep our class sizes small, and give you the attention that you need to make the most interesting projects possible. We bring the industry into the classroom with live projects and competitions – we know that there is nothing better than seeing your work in the real world.
A Levels – CCC to BBB
International Baccalaureate – 27 points. We also welcome applications from students taking the IB Career related Programme
BTEC Extended Diploma – MMM to DDM
BTEC Diploma – DD to D*D*
Access – 96 to 120 UCAS Tariff points from the Access course
In addition to one of the above, you should have:
GCSE English Language  grade 4/C – IB grade 4; GCSE Maths not required
If your first language is not English, you will need an IELTS of 6.0 overall, with 5.5 in each component.
We also welcome applications from students who are taking a combinations of qualifications listed above. For further information, please contact Course Enquiries.
You should have a portfolio of practical work to bring to interview or present online (if not in the UK).
View more information about our entry requirements and the application process
International Baccalaureate – 27 points (minimum)
If English is not your first language, you should have an IELTS score of 6.0 overall, with 5.5 in each component.
You should have a portfolio of practical work to bring to interview or present online (if not in the UK).
More information
Pre-sessional English programmes
Need to improve your English before starting your course? We offer summer pre-sessional English programmes to help develop your English language skills.
Animation BA is a creative degree packed full of vocational skills. Our network of successful alumni enrich the course with guest lecturers and internships.
The creative sector is thriving in London and our links with industry mean that our graduates have landed some fantastic opportunities. We love to have them back as guest lecturers to talk about their careers in special effects, games design and immersive applications.
Work experience at the RCA and NFTS
We work in close relationship with the Royal College of Art and the National Film and Television School, to provide our students with valuable work experience on their award winning animation productions. This happens in the 2nd and 3rd year of the course, and its the perfect introduction to working on a professional production team. Its a great chance to get your name on the credits of an award winning film!
Cartoon Network
Every year one of our alumni is awarded an internship at Cartoon Network.
Our Careers and Employability Service is here to support you to achieve your full potential.
With a growing network of over 3,000 employers around the world and a team of experienced careers consultants, we provide you with a variety of opportunities to work and develop new skills. As a University of Westminster student, you'll have access to our services throughout your studies and after you graduate.
We can help you:
find work placements, graduate jobs or voluntary experience related to your course
discover international opportunities to enhance your employability
write effective CVs and application forms
develop your interview and enterprise skills
plan your career with our career consultants
gain insights into your chosen industry through mentoring
meet employers and explore your career options at our employer fairs, careers presentations and networking events 
Find out more about the Careers and Employability Service.
Find out more about other employability initiatives at the University of Westminster.
Access to specialist facilities is essential for you to make the most of your degree. It is our priority to make sure that you have everything you need:
Dedicated animation studios that are open long hours.
An invaluable full time Animation Technician.
Free use of Lynda.com for online tutorials.
Industry standard software: Adobe suite, Maya, Dragonframe and TV Paint.
Space and equipment to experiment: animation lightboxes, rostrum cameras, digital line-testers, puppet animation and blue-screen studios.
The historical Regent Street Cinema for screenings.
TV Studios – for professional standard cameras and staging.
Sound Studios – to record interviews and effects.
Green Screen – our professional studio is great for special effects.
Multiskills workshop – you can make just about anything here!
Printmaking – if you want to get your hands dirty and get creative.
Photography and printing.
Student Work
A selection of short films created by Animation BA students.
UK and EU tuition fee: £9,250 (Price per academic year)
When you have enrolled with us, your annual tuition fees will remain the same throughout your studies with us. We do not increase your tuition fees each year.
Find out how we set our tuition fees.
Funding
As well as tuition fee loans, there is a range of funding available to help you fund your studies.
Find out about undergraduate student funding options.
Scholarships
The University is dedicated to supporting ambitious and outstanding students and we offer a variety of scholarships to eligible undergraduate students, which cover all or part of your tuition fees.
Find out if you qualify for one of our scholarships.
International tuition fee: £14,000 (Price per academic year)
When you have enrolled with us, your annual tuition fees will remain the same throughout your studies with us. We do not increase your tuition fees each year.
Find out how we set our tuition fees.
International student funding
Find out about funding for international students.
Scholarships
The University is dedicated to supporting ambitious and outstanding students and we offer a variety of scholarships to eligible undergraduate students, which cover all or part of your tuition fees.
Find out if you qualify for one of our scholarships.
Course Location
The vibrant home of our creative, media and digital courses, the Harrow Campus offers one of the richest portfolios of creative industry research and learning in Europe. The recent redevelopment of the campus has seen the creation of fluid, informal learning spaces, dedicated project and gallery spaces and a revamped library. For more details, visit our Harrow Campus page.
Contact us
Contact the Course Enquiries Team:
+44 (0)20 7915 5511
Opening hours (GMT): 9am–4pm Monday to Friday
Your Westminster
Book an open day. Order a prospectus. Sign up for newsletters.