* Price per academic year
Course summary
This innovative course was one of the first to offer students the opportunity to explore and develop work across boundaries, within the ever-expanding contemporary fine art disciplines. It encourages creativity, individuality and personal growth, and once you have acquired the basic skills you can negotiate your own individual programme of study with tutors.
You are encouraged to bring highly individual approaches to studio practice, coupled with an emphasis on experiential learning; these are the defining factors that have established the course at the cutting edge of contemporary practice.
We select only the most dedicated and creative students who have the energy, enthusiasm and commitment that the course requires. Our exceptional team of practising artists teaching theory and practice are supported by state-of-the-art facilities and workshops that are at the forefront of current technical innovation.
Based at the recently refurbished Harrow Campus – home to the Westminster School of Arts – you will work alongside students from film, photography, music, fashion and journalism, in a unique hothouse of creative opportunity.
The course enables you to work across disciplines or within the more traditionally defined areas of practice, and relevant critical and theoretical debates are referenced to support this.
This studio-based course provides you with a permanent space, depending on the type of work you engage with as you progress through the programme.
The teaching team are all practising artists with national/international profiles working in and across the mediums of sculpture, painting, moving image, performance, photography and sound. Teaching and learning methods encourage you to create a body of work characterised by personal commitment and an increasing sense of autonomy.
Teaching methods include lectures, tutorials (individual and group), presentations, crits, workshops, and gallery visits and talks.
Fine Art disciplines include:
Painting
Installation
Digital
Sculpture
Intervention
Sound
Moving image
Performance
Photography
Interdisciplinary
Course structure
The course content is listed by year, corresponding to the full-time mode of study. If you study part-time you will study the same content, spread over four to eight years.
The following subjects are indicative of what you will study on this course.
To help you make an informed decision, you can have a look at how marks have been calculated and study time has been distributed on this course in the past.
The course emphasis on creativity and individuality is supported by regular tutorials and studio discussion. This encourages you to explore different approaches to practice, coupled with technical introductions and workshops, enabling you to conceive increasingly ambitious projects.
Contemporary fine art practice is the focus of debate in both lectures and the studio, supported by the programme of visiting artists and lecturers. You will develop increasing insight into the exciting and diverse contemporary London art scene.
Subjects of study include:
Contemporary Fine Art Practice – Experimentation
Contexts of Contemporary Practice
Introduction to Mixed Media (Fine Art) Practice
Material Light
Reconsidering Drawing
Sources of Contemporary Practice
Credit Level 4
In Years 2 and 3 the focus is on your chosen area of practice; experimentation and innovation are consolidated, and you will undertake a work placement within the creative industries to test your emerging aspirations.
Contextual studies, theory and practice are allied, with you defining the topic through tutorial discussion for your Dissertation. The final year culminates in the degree show.
You will engage in fundraising, promotion and curation of this public event, which currently takes place at Ambika P3 at the University's Marylebone Campus.
Subjects of study include:
Concepts of Contemporary Fine Art
Contemporary Art Ideas and Form
Contemporary Fine Art Practice – Exploration and Development
Contemporary Fine Art Practice – Presentation
Contemporary Fine Art Practice – Realisation
Contemporary Fine Art Practice – Research and Development
Dissertation
Work Placement/Professional Practice
Credit Levels 5 and 6
Westminster Plus Electives

As part of your course you may be able to take elective modules. Electives are an exciting opportunity to widen your experience at university and to gain skills and knowledge that will help make you more employable.
Find out about Westminster Plus Electives.
Programme Specification
For more details on course structure and modules, and how you will be taught and assessed, see the programme specification.
Course Leader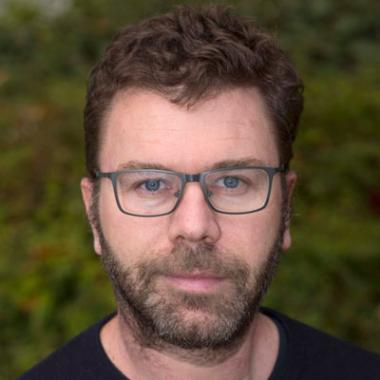 Raine Smith
Senior Lecturer
Raine Smith leads the Fine Art Mixed Media BA course. His Fine Art practice spans 20 years and has led to him working with Tate Modern and Camden Arts centre as well as exhibiting internationally. His Practice engages with lens based media, such as Photography, and Sculpture.
A Levels – CCC to BBB
International Baccalaureate – 27 points. We also welcome applications from students taking the IB Career related Programme
BTEC Extended Diploma – MMM to DDM
BTEC Diploma – DD to D*D*
Access – 96 to 120 UCAS Tariff points from the Access course
In addition to one of the above, you should have: 
GCSE English Language grade 4/C – IB grade 4 Higher Level, GCSE Maths Pass
If your first language is not English, you will need an IELTS of 6.0 overall, with 5.5 in each component.
We also welcome applications from students who are taking a combinations of qualifications listed above. For further information, please contact Course Enquiries.
You should have a portfolio of practical work to bring to interview.
View more information about our entry requirements and the application process
International Baccalaureate – 27 points
If your first language is not English, you will need an IELTS of 6.0 overall, with 5.5 in each component.
You should have a portfolio of practical work to bring to interview.
More information
Pre-sessional English programmes
Need to improve your English before starting your course? We offer summer pre-sessional English programmes to help develop your English language skills.
Our Alumni are working across the broad range of contemporary fine art opportunities but also within the wider creative industries. Some of the areas that our former students are working in are below:
animation
archives
art criticism
art education
artist
art practice
art therapy
community projects
curation
electronic imaging
exhibition management
film production
artist
gallery directorship
gallery management
illustration
independent events co-ordination
website design
"The course is going from strength-to-strength, with a very good selection of tutors who represent key discourses in theory and practice presented within an open and discursive framework that includes professional practice as well as theory and practice modules. Students' practice represents some of the best developments within London art schools, with students increasingly going on to take key positions within the art world at large."
–Shezad Dawood, Artist and Lecturer
The Mixed Media Fine Art BA was the first fine art course to actively facilitate students gaining an insight into the professional context of practice and has an outstanding track record of exciting placements. These have included:
Galleries
Fieldgate Gallery
Five Years
De La Warr Pavilion
South London Gallery
Rifle Maker
Meinblau Berlin
Orange Dot Gallery
Frieze Art Fair
Whitechapel
White Cube
Camden Art Centre
ICA, David Zwirner
Paradise Row
Arcade Gallery
Kate McGarry
Gasworks
Showroom Gallery
Shadowing artists
Franko B
Yinka Shonibare
Hayley Newman
Simon Patterson
Charles Atlas
Anthony Gormley
Richard Wilson
Alison Wilding
Stephen Pippin
Helen Chadwick
John Isaacs
Brad Lachore
Richard Woods
Jem Finer
Gayle Chongkwan
Mark Tichner
Keith Wilson
Marcia Farquhar
Stuart Cumberland
Luke Gottelier
Liane Lang
Phyllida Barlow
Rose Wylie
Community projects
Brent Council
Camden Art Centre
Waltham Forest
Art organisations
Artangel
Tate Modern
Tate Britain
Camden Arts Centre
Museum of Everything
Our Careers and Employability Service is here to support you to achieve your full potential.
With a growing network of over 3,000 employers around the world and a team of experienced careers consultants, we provide you with a variety of opportunities to work and develop new skills. As a University of Westminster student, you'll have access to our services throughout your studies and after you graduate.
We can help you:
find work placements, graduate jobs or voluntary experience related to your course
discover international opportunities to enhance your employability
write effective CVs and application forms
develop your interview and enterprise skills
plan your career with our career consultants
gain insights into your chosen industry through mentoring
meet employers and explore your career options at our employer fairs, careers presentations and networking events 
Find out more about the Careers and Employability Service.
Find out more about other employability initiatives at the University of Westminster.
Facilities
We provide dedicated, high specification studios for our portfolio of art and design courses. At the Harrow campus, we have a suite of 3-D making facilities which include metal fabrication, moulding and casting, wood and ceramics. There are additionally laser cutters and 3-D printers as well as a wood and metal store on campus, and we have a selection of tools available for loan.
Alongside this students can experiment in a range of media utilising all of the technical facilities the University has to offer. These include Photographic studios and darkrooms, Professional Moving image production facilities including studios and dedicated edit suits, tradition printing processes including Mono and Silk screen printing and dedicated digital facilities. We have a wide range of professional photographic, Sound and moving image equipment available for loan.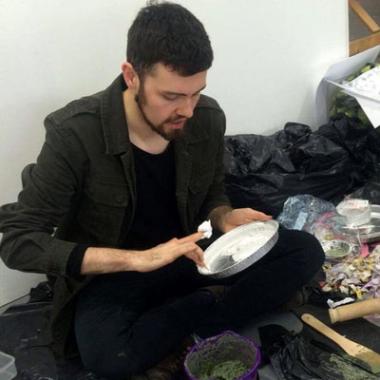 Jack Evans
I had a really enjoyable experience during my three years at university playing with a range of mediums, without the pressure of restricting myself to a particular pathway - this allowed my practice to thrive somewhere between drawing and installation. The tutors are fab, with a huge bank of experience and knowledge of the contemporary art scene in London.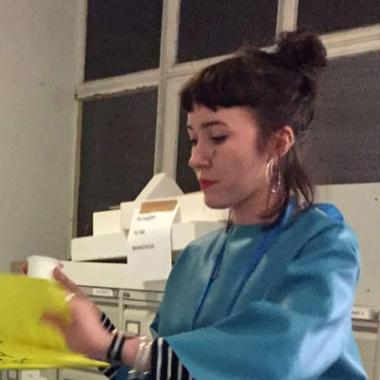 Kitty Tredwin
I found the tutors some of the most inspiring people I have met while living and studying in London. As they have each led a life of art through different mediums and different artistic paths there is a great number of ways they help their students. I also personally found it really great to watch the tutors put on their own show in Berlin and London - they really showed us how to work hard, how important it is to be invested in your ideas and how fun the real art world is outside of university.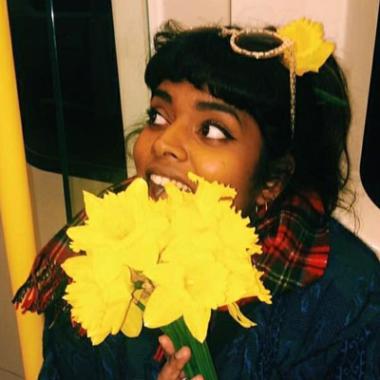 Kavitha Balasingham
The studios are huge! Don't take them for granted, you'll miss them when you're gone. There were also lots of artist talks. I had weekly one-on-one meetings with tutors to help my development. Some modules push you to work in galleries and learn more about the outside world. This course has helped prepare me for life after university, introducing me to lots of connections.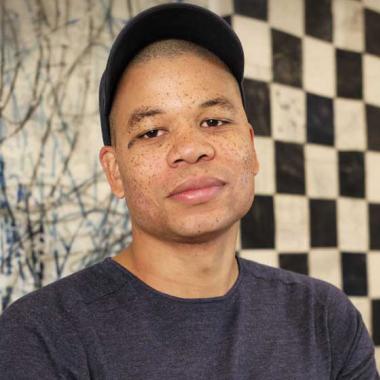 Oscar Murillo
Fine Art Mixed Media BA
Oscar was a collective winner of the Turner Prize in 2019. Solo exhibitions include South London Gallery, David Zwirner London. Oscar participated in the 2015 Venice Biennale and 'Forever Now' MOMA New York. The University of Westminster was my very first experience of an incredibly supportive educational system that nurtured my desire to develop into the complexities of being an artist in today's world. This was due to the honest relationships I had with the tutoring cohort, my peers and, to my surprise, its positive distance away from the disruptive energy of the city of London.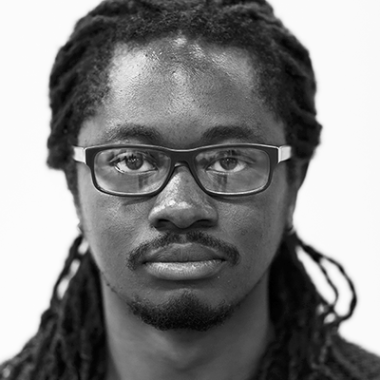 Larry Achiampong
Fine Art Mixed Media BA
Larry has performed and presented projects at Tate Modern, Tate Britain, Documenta 13 Kassel, BFI, David Art Foundation and MOMA Oxford. Achiampong completed a BA in Fine Art Mixed Media at University of Westminster (2005) and an MA in Sculpture at Slade School of Fine Art (2008). He lives and works in London.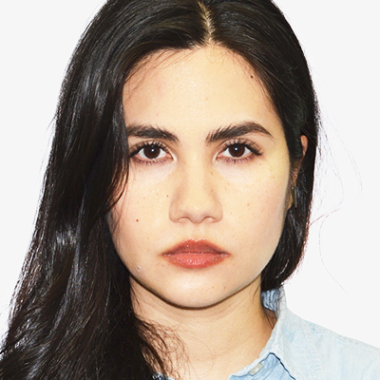 Mandy El-Sayegh
Fine Art Mixed Media BA
Since graduating from the RCA, Mandy has exhibited at Carlos Ishikawa, Carl Kostyal and the Sharjah Biennial 13, 2017. The course helped me to gain a profound foundational understanding to develop my practice, as the tutors were invested in a way that is probably less common in other courses in London. I was offered a real freedom to experiment and make mistakes, but also got a good reality check into what it could mean practicing art outside the institution. This, for me, was valuable.
UK and EU tuition fee: £9,250 (Price per academic year)
When you have enrolled with us, your annual tuition fees will remain the same throughout your studies with us. We do not increase your tuition fees each year.
Find out how we set our tuition fees.
Funding
As well as tuition fee loans, there is a range of funding available to help you fund your studies.
Find out about undergraduate student funding options.
Scholarships
The University is dedicated to supporting ambitious and outstanding students and we offer a variety of scholarships to eligible undergraduate students, which cover all or part of your tuition fees.
Find out if you qualify for one of our scholarships.
International tuition fee: £14,000 (Price per academic year)
When you have enrolled with us, your annual tuition fees will remain the same throughout your studies with us. We do not increase your tuition fees each year.
Find out how we set our tuition fees.
International student funding
Find out about funding for international students.
Scholarships
The University is dedicated to supporting ambitious and outstanding students and we offer a variety of scholarships to eligible undergraduate students, which cover all or part of your tuition fees.
Find out if you qualify for one of our scholarships.
Course Location
The vibrant home of our creative, media and digital courses, the Harrow Campus offers one of the richest portfolios of creative industry research and learning in Europe. The recent redevelopment of the campus has seen the creation of fluid, informal learning spaces, dedicated project and gallery spaces and a revamped library. For more details, visit our Harrow Campus page.
Contact us
Contact the Course Enquiries Team:
Opening hours (GMT): 9am–4pm Monday to Friday
We also have an FAQs page if you are applying this year.
Your Westminster
Book an open day. Order a prospectus. Sign up for newsletters.