We have a number of workshops that you are able to access as a student of the University of Westminster. To access these workshops you will need to do an induction at the start of the academic year. You can sign up for an induction through your course leader. Once you have done this, you can use the facilities we have on offer here. Please note, some of the machines we have are for staff only.
The workshop opening hours are currently Monday to Friday, 9am–1pm and 2pm–5pm (term time only). Please note, there is no access outside of these hours. If you need access to the workshops outside of these hours, you need to negotiate access with staff, as not all the staff are available during holiday periods. For access outside of the standard opening hours, please contact the 3-D workshops team.
The main work areas we have are:
Metal fabrication
Lathe
Milling machine
Welders Mig and Tig
Plasma cutter
Oxy acetylene
Box bender
Metal guillotine
Metal rollers
Cut off saw
Metal bandsaw
Fly press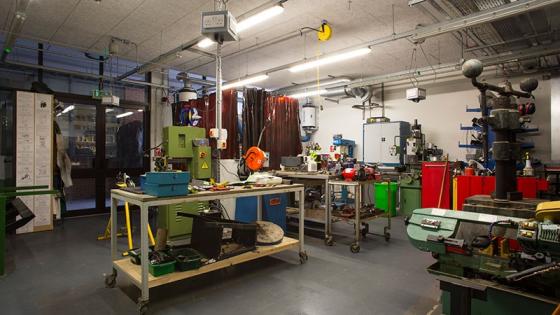 Mould and casting workshop
Lathe
Wax melting pot
Throwing wheel
Glass polishing wheel
Resin polishing wheel
Dry cabinet
Hot wire cutter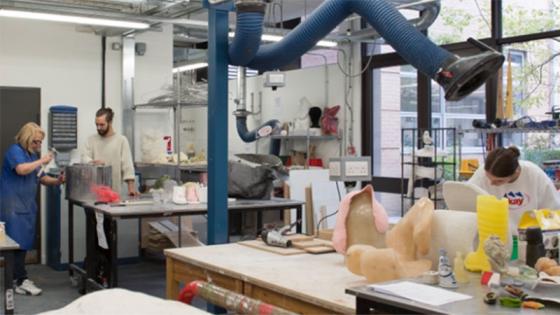 Ceramics
2 Kilns
3 Test Kilns
Potter's wheel
Wood work
Table saw
Bandsaw
Pillar drill
Lathe
Planner thicknesses
Underpinner
Chop saw
Bobbing sander
Circular sander
Mortiser
Framing Mitre Guillotine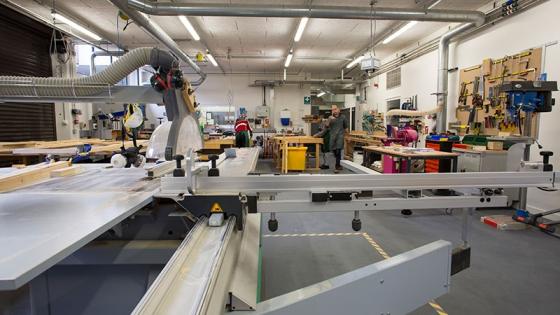 We also have a laser cutter. It has a bed size of 1250x900mm and is able to work with a number of different materials. There are a number of materials we cannot cut. Please follow the link for more information about access of the laser cutter. You will need to contact the technician to use the laser cutter.