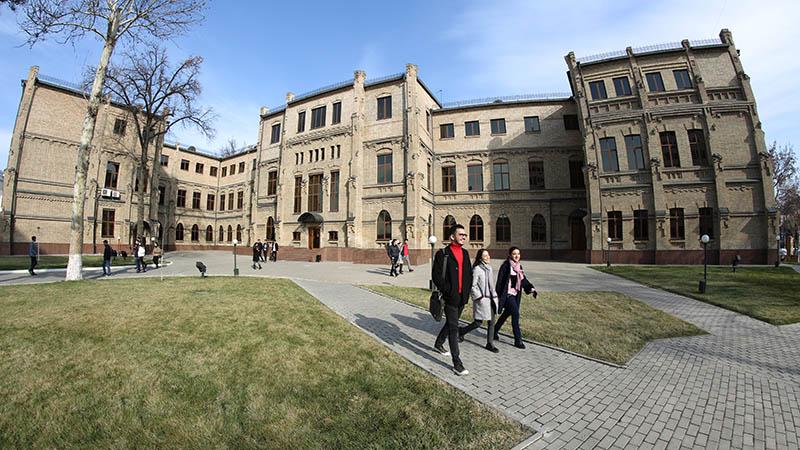 About
In 2002 the University of Westminster founded the Westminster International University in Tashkent (WIUT) in collaboration with the Foundation of the President of the Republic of Uzbekistan.
Uzbekistan has a rich history and was for centuries part of the ancient Great Silk Road where different cultures, traditions and ideas converged. Tashkent is a beautiful capital city, boasting an eclectic combination of ancient and modern, providing an inspiring learning environment for students.
The University of Westminster is proud to have been part of establishing the first international university in Uzbekistan fully accredited to provide UK degrees through a unique model of Transnational Education (TNE). WIUT is an excellent example of a sustainable British‐Uzbek partnership that is making a difference to the development of Uzbekistan through the provision of world‐class British education.
Collaboration and future development
WIUT and the University of Westminster regularly hold joint international research conferences, such as the International Conference on Internationalisation and Innovations in Higher Education, held in October 2018 to explore issues around innovation and internationalisation in areas such as partnerships, student mobility and research collaboration. The conference was associated with the new international peer-review journal Silk Road: A Journal of Eurasian Development, which provides a forum for analysis of and debate about policy issues and emerging agendas in the Great Silk Road countries and their trans-regional links. A special issue of this journal will publish selected papers from the conference.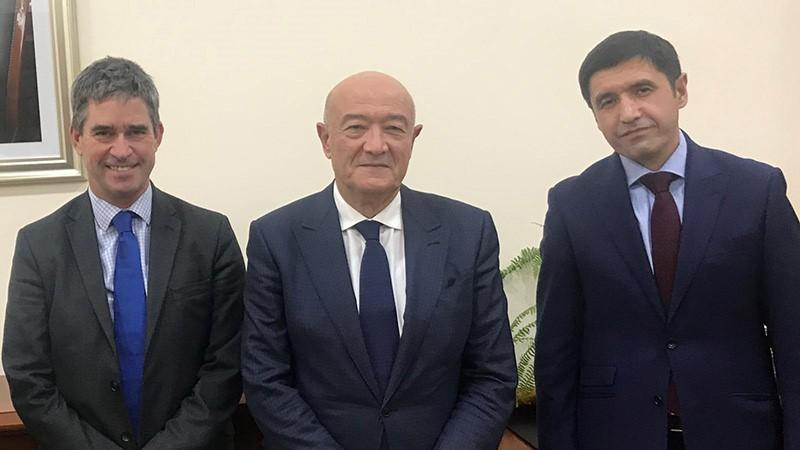 In 2018, both Dr Peter Bonfield, Vice-Chancellor and President of the University of Westminster, and Professor Alex Hughes, Deputy Vice-Chancellor for Global Engagement, visited the WIUT campus to attend two graduation ceremonies where around 800 students received confirmation of their degrees. During the trip, the Vice-Chancellor met with staff and external representatives to discuss opportunities for the University of Westminster to continue to grow activities in Uzbekistan that will support the education of talented young people in the country.
Teaching and research
WIUT students are taught by an academic team with significant international experience using a dynamic, student-centred teaching and learning philosophy. From the first cohort of 120 students in 2002, WIUT now hosts around 3,600 students. The expansion has been supported by major local investment and development in the campus, which offers state of the art equipment and facilities.WIUT faculty and students share their ideas and knowledge through regular research seminars and workshops. Research events and collaborative projects with private and public sectors in Uzbekistan establish WIUT as a leading institution, able to generate innovative ideas and lead the development and production of evidence based research.
Courses
WIUT provides internationally recognised programmes at undergraduate and postgraduate levels. Courses offered at WIUT are designed and validated in partnership with the University of Westminster, and are subject to the same quality assurance and control regulations as those taught in the UK. Classes are taught in English, with entry requirements and degree certificates meeting international standards. WIUT provides an opportunity for students to be introduced to the UK higher education culture, whilst the increasing number of international students at WIUT generates a global diversity within the classroom and teaching environment. Graduates from WIUT now play an important role in the development of Uzbek society and Central Asian communities as a whole. Westminster validated courses at WIUT include:
Undergraduate courses:
Postgraduate courses:
Information for prospective students
If you are considering studying at Westminster International University in Tashkent, you will need to apply directly to the University by following the application process detailed on the relevant course pages of the WIUT website.
Information for current students
If you are currently studying at WIUT and would like to enquire about continuing your studies at the University of Westminster (UoW) in London, please contact WIUT International Student Support Officer (Farrukh Matlyubov) via email: [email protected] or the International Partnerships Team in London. You can also request an e-copy of the WIUT/UoW Student Application Guide by emailing [email protected]. This guide includes detailed information about courses and levels at UoW that permit transfer of studies from WIUT, the application process and the FAQs students may have.
As a WIUT student,  you will be also eligible for a 15% student fee discount for each year of your studies at the University of Westminster in London which will be applied upon enrolment.
For information or enquiries about student exchanges, please visit the relevant pages on our website or contact the Education Abroad team.
Please note that not all courses permit transfer of studies, therefore applications will be reviewed on a case-by-case basis. Students will need to fulfil relevant academic entry requirements for a selected level and course at UoW before an offer can be made, as well as satisfying applicable UK visa requirements.