Winner
Ethel Tambudzai
Development Studies and International Relations BA, 2018

Following her graduation from Westminster in 2018 from Development Studies and International Relations as Vice President of the Students Union at Regent Street Campus, Ethel Tambudzai began her journey to discover what role she wanted to play in the world. 
She founded Tambu Group, a consulting firm which led her to introduce investments in renewable energy and infrastructure across emerging markets working with clients from South Africa, Georgia, across the Caribbean and the UK. Alongside this, she cofounded GenerationAfrika which has now been dissolved. In its place, Ethel cofounded Sonaaar, a platform connecting black communities around the world through arts, culture and heritage. 
Launched in October 2019, Sonaaar believes in the collective wealth of the afrodiaspora to self-sustain through their 3As of altruism and mentorship, amplifying voices and altering the narratives of black experiences and achievements. 
Ethel believes that by building community, strong partnerships and a drive to provide access to opportunities for black communities where they are; the afrodiaspora have the potential to self-sustain their cultures and wealth through information sharing, democratizing social capital and documenting the evolution of culture as more people identify as global citizens. 
The platform consists of the Sonaaar App, Sonaaar Events and the soon to be launched Sonaaar Magazine.
Sonaaar was nominated as one of Google For Startup's 2019 startups to watch and are based at the Google for Startups Campus in Old Street.
Finalists
Beatriz Buarque
International Relations and Security MA, 2018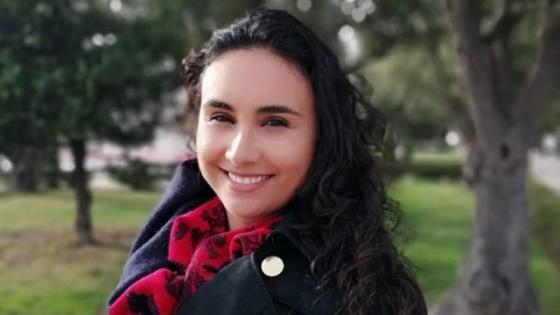 Beatriz is a 34 year old journalist who decided to leave behind her career as a prominent journalist in Brazil to pursue a dream: inspire the world to use social media for peace.
In 2017, she was granted a scholarship to start her masters at the University of Westminster and, during her time there, she set up the project Words Heal the World. Combining theories that she learned at the university with her experience in journalism, she developed a unique methodology called Educ-(ac)tion that enabled students to use their skills to develop strategies to tackle different types of extremism such as Islamophobia, racism, xenophobia, anti-Semitism, and jihadism. The project that started with five students from the University of Westminster spread quickly across the world and gained international recognition.
In two years, she started training students from the UK, Brazil, Argentina, and Colombia, and established partnerships with 25 organisations that promote peace worldwide. She empowered students to produce three short-documentaries and develop two social media campaigns (#togetherforyouth, #ishatecrime). She also coordinated the production of the outstanding report Hate Map of Brazil (a document that became reference in the country) and has trained more than 350 undergraduate and high school students from different countries to use social media for peace.
Beatriz has been invited to attend prestigious conferences organised by UNESCO, Michigan State University and ISD. She was granted the Transcendence Award by Michigan State University (2018) and was nominated for the Luxembourg Peace Prize for Outstanding Peace Organisation on behalf of Words Heal.
In only two years, her dream became a project that was later registered as an NGO in the UK. Her NGO has inspired thousands of people to start using social media for peace, with thousands of followers of three Facebook pages (Words Heal the World, Words Heal Brazil, Words Heal Latin America) plus hundreds of followers on Instagram and Twitter, and they managed to do all that without funding. This is an outstanding achievement and it is the proof that young people can lead change towards a peaceful society.
Alina Isachenka
Journalism BA, 2017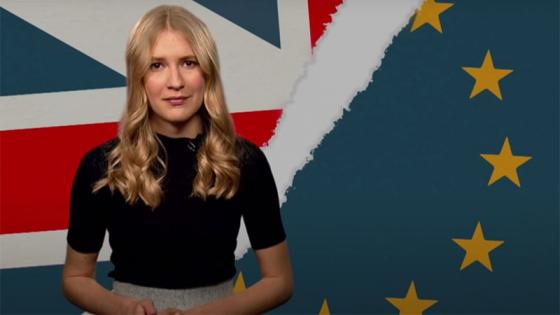 They always told Alina: "you are not experienced enough, your English is not good enough, in fact you are an international student and your chances of getting a job in the UK are very low". Alina now works for the BBC World Service as a broadcast journalist and presenter with a portfolio including interviews with mother of Elon Musk and top-model Halima Aden. 
But only three years ago Alina was a university student with nothing but an ambition to make it as a journalist for the BBC in London. Born in Belarus, or the last dictatorship in Europe, as it's called, she had also worked as a fashion model from the age of seventeen, but had quit her career just to pursue this goal. 
In 2017 she finished the University of Westminster Journalism BA course with a first class degree. During her final year at university she secured a freelance journalism role at the BBC Russian Service. While freelancing, she pitched and produced over fifteen authored projects, which brought big numbers and great feedback to the BBC.
Her big break was the interview about ageing in fashion with then 70-year-old model Maye Musk, the mother of Tesla founder Elon Musk – it gained two million views in the first twelve hours after publication on BBC News and became a top story. Alina then won a Documentary Bursary scheme, featuring an investigation into modelling life in Paris, having been chosen out of more than 120 candidates across the BBC. 
After a year of freelancing she secured a full-time job as a journalist at the BBC, which also sponsored her visa. Just a year later she has been 'upgraded' to fronting a weekly YouTube current-affairs programme. In just three programmes she received more than one million views and great audience feedback. She loves to inspire people through her journalism, sharing stories like "domestic violence victims regain confidence through photoshoots".
For the second year in a row Alina has been invited to chair the panel for the final year journalism students at Westminster, motivating them and giving practical tips on how to get a journalism job. She believes young people should have no boundaries and landing a dream career – like she did – after university is absolutely possible. Alina hopes that with this award she could further help bright young talent to find their paths while celebrating her alma mater, which gave her a platform.