Winner
Joshua Baker
Contemporary Media Practice BA, 2012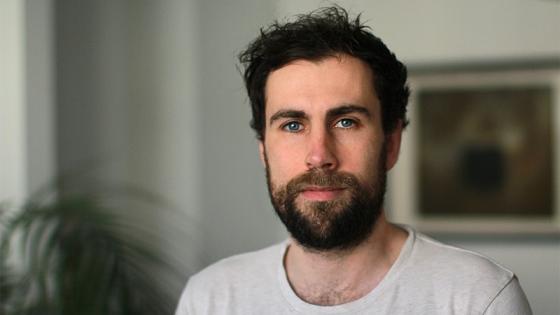 Since 2012, Josh has built a remarkable career in documentary journalism. He has dedicated himself tirelessly to investigating stories that focus on humanitarian issues often from some of the world's most dangerous conflicts. He has worked with the industry's biggest talent making over ten films for the BBC, Frontline PBS, ITV, ITN and others. Josh has been nominated for two Emmy awards, listed for three Grierson awards and eight other awards for reporting and directing films on topics that range from the fall of ISIS to sex work in the UK, and the plight of refugees. This year alone his films with Louis Theroux and Stacey Dooley have been watched by over three million people.
For the past three years, he has been investigating the story of one family's journey to the heart of ISIS in Syria, and their return to America. It will be aired on the BBC and PBS as a film and 10-part podcast.
Joshua's 2017 film, The Battle for Mosul, was critically acclaimed and seen across the globe. It told the story of those trapped in the Iraqi city as special forces fought to retake it from ISIS. During filming he was hit by a suicide bomb and a building collapsed on top of him, fracturing his spine and riddling his body with shrapnel. Josh's dedication to telling important stories really knows no bounds, and once healed, he returned to work in Iraq and Syria. 
He is now a respected specialist in conflict reporting and has built a stellar reputation as a trusted risk planner. He trains journalists in safety and consults for other productions on their risk planning. Josh is also an advocate for the rights of freelance journalists and through his work with the charity, Frontline Freelance Register (for which he was a board member), he has campaigned for better working practices and codes of conduct. He is also on the steering committee for the ACOS Alliance which is an unprecedented coalition of news organisations and NGOs who champion safe and responsible journalistic practices.
Immediately after graduating he worked for the London 2012 Olympics and Paralympics, before joining The Times newspaper as a Foreign Desk Researcher. Within 18 months, he became a Night Editor and had two front-page stories.
Josh is the first in his family to go to University and at just thirty years old he has not only built an incredible career in the creative arts but has dedicated himself passionately to telling the stories that must be told and helping to protect the journalists that tell them.
Finalists
Andy Brook
Audio Production MA, 2007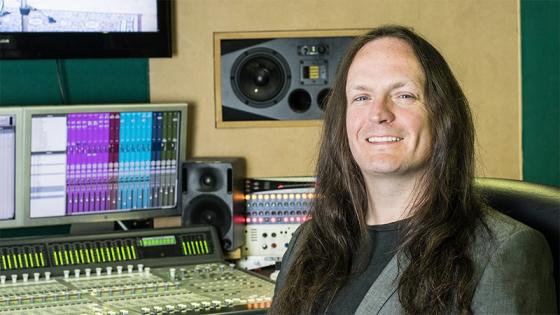 Andy is a strong advocate for developing and nurturing music talent in the UK as well as working with larger more established artists. He has produced, engineered and toured with the likes of Status Quo, Bonnie Tyler, Ginger Wildheart, Uriah Heep, Francis Rossi, Mel Gaynor (Simple Minds), Del-Amitri, Travis, Tiger Lillies, as well as work for major labels Universal, Sony & WMG and he has been put forward for numerous Music Producers Guild awards.
His 2019 output included hits on the Official UK country, rock, independent and mainstream charts as well as published articles (including Sound on Sound).
He is a registered member of PRS, AES, APRS, PPL, MU and the MPG. Andy graduated at the University of Hertfordshire with a BA in Electronic Music. While working full-time he gained an advanced C&G in Music Technology from City of Westminster and the Audio Production MA from the University of Westminster.
He built Studio Sonic in Wallington, Surrey (2002) and later relocated to larger premises in London (2004-2009) where he also produced live sessions for Total Rock Radio. He was the resident producer at Scream Studios, Croydon (2009-2011) before Strummers Studio (2012-2013) and then creating his current studio at The Brook in Wallington (2014).
The Brook is also a grassroots music venue hosting touring and local artists. It is home to a community choir and Andy is one of the founding members of the Wallington Music Festival. The Brook has several 'Spirit of Wallington' honours for service to the creative arts and the community, and a cultural contribution award from the London Borough of Sutton.
In 2016 he set up 84 Records, a UK record label focused on providing artists with a platform to release and promote new music.
Andy freelances as a producer, mix and recording engineer. Having taught BTEC Diploma in Music Technology (levels 2, 3, 4 and 5) for a number of years he is now a visiting assessor for Joint Audio Media Education Support.
As a musician his current commitments include touring with Rich Ragany and The Digressions, Scott McFarnon, Shush, and overseas tours with Toccata Music Group, a not-for-profit raising funding for community, medical and educational projects in developing areas through performances.
His dedication to the development of new talent and inclusivity in performance regardless of ability is demonstrative in his output as a producer, performer, festival organiser and venue owner and his ongoing dedication to promoting new music is tireless.
Amit Desai
Computer Animation MSc, 2005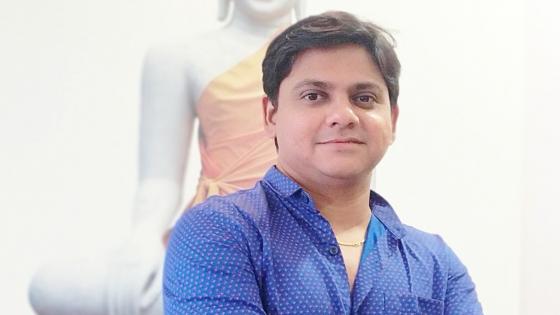 A film enthusiast and a visual effects (VFX) professional, Amit has been working in the VFX industry for last fifteen years, supporting and contributing to feature film post-production pipeline. Amit was part of the team that crafted spectacular visuals for some of the world's biggest films. Avengers: Endgame, Mission: Impossible, Harry Potter, Star Wars, The Mummy, Dunkirk and First Man are a few to name.
Amit is currently working as VFX Pipeline Supervisor for DNEG, one of the world's leading digital visual special effects service providers with over 20 years in the industry. DNEG have brought home the Oscar for Best Visual Effects four times in the last five years.
Amit is mainly responsible for looking after technical operations in India that cater and work hand-in-hand with DNEG's London-based production studio. Spearheading a team of 40 technical staff across two sites in India that provide front-line support to their production pipeline consisting of 2000+ artists, Amit is responsible for supervising the team, managing multiple projects and delivering within the deadline. Primarily involved in designing and developing artist tools and pipeline workflows on projects, Amit plays an important role in introducing and testing new film technologies in pipeline. Amit works with Creative team to craft techniques and procedures to aid execution of the projects and advance the capabilities of the production.
Amit started as a Computer Engineer in India and aspired to become an artist. He moved to London to pursue his higher studies. After Amit's graduation from the University of Westminster in 2005, he started his career as a Junior Technician at Moving Picture Company, another Hollywood post-production studio in London. After working there for a few years and gaining experience, he moved to India to work on global VFX shows and was involved in setting up cross-site pipeline.
Amit was appreciated for developing the stereo conversion pipeline that delivered 3D projects for some of Hollywood's biggest theatrical 3D experiences. Due to his strong technical background, Amit was asked to research and develop an end-to-end virtual reality pipeline for VR shows. He was also elemental in setting up the feature animation pipeline for their first computer generated animated movie project.  As his career progressed he took many roles based on business requirements and climbed his way up to become a Pipeline Supervisor.