Winner
Kow Essuman
Law LLB, 2007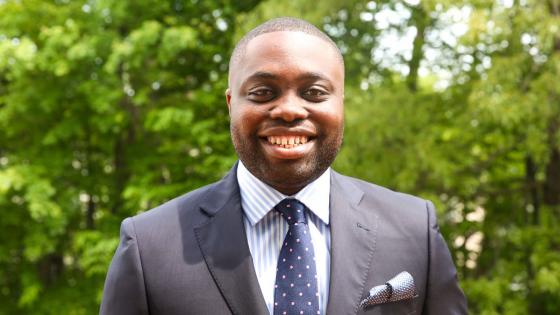 Kow is admitted to practice law in England and Wales, New York State and Ghana. He holds an LLM degree from the prestigious Cornell University in New York, where he argued cases successfully before the Social Security Administration. In 2010, he joined Reindorf Chambers in Ghana and worked on the purchase of cell towers by a British telecommunications company. In 2011, he joined the top law firm in Ghana, Bentsi-Enchill, Letsa and Ankomah and rose to Senior Associate in a short time. One notable case involved the arrest and detention of an Argentine warship in Ghana, which case is now an authority in international law on waiver of sovereign immunity.
In 2017, Kow was appointed by the President of Ghana as his Assistant Secretary and Counsel, to assist the Secretary to the President and act as legal adviser to the President. In 2017, Kow was appointed as Ghana's representative on the Panel of Conciliators for the ICSID of the World Bank. For two years, he lectured the law of Trusts on the University of London LLB External Programme offered by Zenith University College in Accra and tutored law students at the Ghana School of Law in Advocacy and Ethics. In 2013, Kow was selected as a Global Shaper of the World Economic Forum and in 2015, as one of eighty Africans to attend the World Economic Forum Africa Meeting in South Africa. In 2019, the President appointed Kow as a member of the governing board of the State Interests and Governance Authority and the Minerals Income Investment Fund.
In 2017, Kow was voted the Most Influential Young Ghanaian, nominated as one of 100 Most Influential People of African Descent and one of 100 Most Influential Young Africans. In 2015, he was featured by Glitz Africa in an article titled "Ghana's Top 10 Inspirational Professional Executives under 40" and on the front page of the Business and Financial Times Weekend with the title, "Kow Essuman: Smart Suits, Fine Legal Brain." In 2019, he was accepted into the highly competitive Executive Course on Oil, Gas and Mining Governance for senior policy makers and business leaders, organised by the Blavatnik School of Government, University of Oxford. 
Finalists
Dr Sandra Loaiza
Biomedical Science MSc, 2002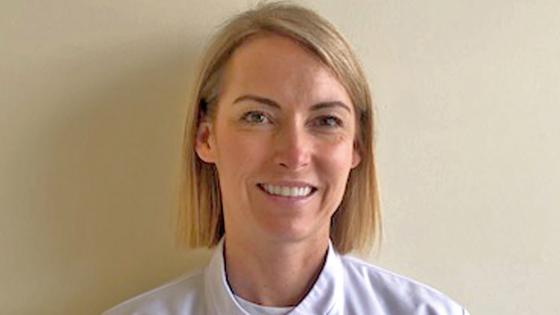 Sandra is a highly driven, ambitious and accomplished scientist who has been contributing to the field of Stem Cell Transplantation and Cellular Therapy for almost twenty years. She studied Biomedical Sciences and specialised in Haematology and Blood Transfusion when she started working in a central London hospital.  During her time there, she was sponsored to undertake an MSc part-time in Biomedical Sciences at the University of Westminster, achieving a merit.
In 2001, Sandra took a career pivot and moved into the Stem Cells and Immunotherapy field. She started as a junior scientist in The John Goldman Centre for Cellular Therapy at Imperial College Healthcare NHS Trust.  In 2017, she was appointed Director and Head of Regulations, a post that she still holds today. 
During her time there, she has contributed to the development of novel cellular therapies including mesenchymal stromal cell therapy, viral specific T-cell therapy. At present she's involved in gene therapy clinical trials for the treatment of red cell disorders with the objective of curing B-thalassaemia and Sickle Cell Disease. Sandra has also been involved in a programme treating multiple sclerosis patients with stem cells. 
Under Sandra's direction, her department in collaboration with the University College London, pioneered the treatment of an HIV+ patient that was cured after undergoing a stem cell transplant which was widely published in the news worldwide. 
Fuelled by her passion for scientific research and ambition to help others, Sandra lead an innovative collaborative study that established the first model to study protein homeostasis with direct applications in biological, bioengineering and drug research. 
Sandra and her talented team are currently working on the development of pioneering CAR-T cancer therapy that involves reprogramming the patient's own immune system cells which are then used to target their cancer. 
Her most recent achievement was completing a PhD which she undertook on a part-time basis whilst working and raising two young children, which she hopes will open up further opportunities globally to continue making a positive impact on society.
Brikena Muharremi
Law LLB, 2002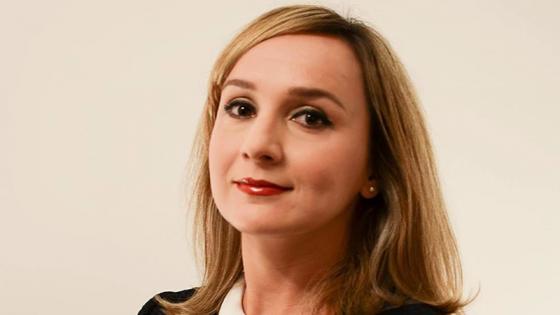 Brikena qualified as a Barrister in 2005. She is the first Albanian woman to qualify as a Barrister in the UK. In addition to her work as a Barrister she is passionate about giving back to the community through voluntary activities.
Brikena is founder and chair of the British-Albanian Lawyers Association (BALA). Its aims are to promote co-operation between lawyers based in the UK, Albania and Kosovo, to advance the knowledge of law, to promote the Rule of Law and access to justice and to support future generations of lawyers. BALA organises regular talks, which are designed to inspire others. BALA has had some of the most eminent professionals as its guest speakers, including Sir Geoffrey Nice QC, Kosovo's Supreme Court President and Kosovo's first female president.  
Brikena presented in the Kosovo Parliament in 2018 the results of her diaspora rights work with a Kosovo based NGO. She was invited by the British Embassy in Kosovo to meet HRH Prince Charles in 2016. She has appeared on Kosovo's and Albania's national TV and radio in debates and interviews.
Brikena is the first recipient of the newly created 'Ambassador of the Nation' Award from the Albanian Government, which she received in March 2019 in recognition of her community work.
Brikena was appointed by the Albanian Government in April 2019 on Albania's Diaspora Coordinative Council, a newly created institution consisting of 15 Albanian Diaspora members. The roles of the Council include promoting the interests of the Albanian Diaspora and working with the key figures of the Albanian Government on diaspora strategies and policies. As part of this work Brikena attends meetings with Albania's President, Prime Minister, government ministers and other leading figures of Albania's key institutions.
Brikena has been invited to be and has accepted the position of Chair of Trustees of I Can Be, which is a registered British charity focused on bringing down barriers to opportunity for children and young people from disadvantaged backgrounds. Its aims are to broaden the horizons of young girls from inner-city London by taking them to meet professional women in the workplace. 
Brikena has been nominated for the Women in Law Awards 2020, which are being backed by the Bar Council and the Law Society. The awards will honour the inspiring achievements of women in the legal industry.
Brikena also enjoys writing and is a published writer.  She published her first poetry book at age 17.