Winner
Lettija Lee
Law LLB, 2006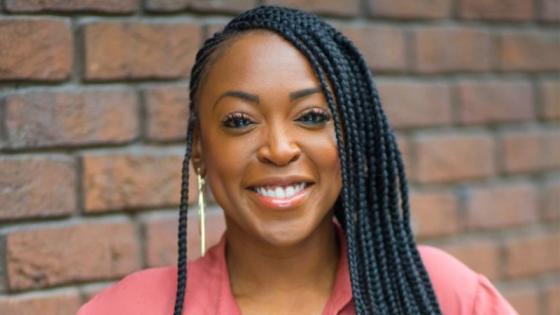 Having previously worked as a television presenter for four years on local cable channel YCTV, Lettija decided to pursue a law degree to work in entertainment law if presenting didn't work out. Working as a paralegal at the global live events company Live Nation, she developed a love for attending music festivals. At Wireless Festival in 2012 it rained buckets and at the end of the festival she noticed a lot of plastic waste including rain ponchos. The eco warrior in her decided to look into alternatives to plastic ponchos. She found a few factories that made biodegradable bags but also made plastic rain ponchos. She requested samples and chose a factory that supplied 100% biodegradable and compostable material, were able to back up the claim with certifications from the European and American regulatory bodies and were happy to try and make biodegradable rain ponchos.
With her law school loan and LLB loan to repay, Lettija was determined to keep start-up costs down. She taught herself basic code and built her website herself. Using her knowledge of intellectual property law and an intensive course in brand management, she registered her chosen brand name Peco Poncho as a UK trade mark and registered the company. A friend suggested that she enter the Virgin Media Pitch to Rich competition in 2014 to help secure start-up funding. To Lettija's surprise, Peco Poncho was shortlisted. She was then asked to submit a video pitch to YouTube and run a campaign to secure public votes to make it to the final. She came down with a bad case of tonsillitis and was unable to do a piece to camera for the video pitch and felt she would have to pull out of the competition but came up with the idea to do a whiteboard pitch which the Virgin team were happy with. Again, Lettija was pleasantly surprised to be the front runner of the video pitches and made it to the finals. She was invited to pitch her business at Richard Branson's Oxford home to Richard, Holly Tucker (founder of Notonthehighstreet), Peter Williams (co-founder of Jack Wills) and Nick Jenkins (founder of Moonpig). The pitch was live streamed globally receiving over four million impressions. Despite not winning at the final, Lettija was delighted to have been handpicked as a top three finalist.
With the years that followed, Peco Poncho has supplied numerous brands including Virgin, Savills, Net-A-Porter and The Royal Collection (Buckingham Palace gift shop).
Finalists
Charly Lester
Broadcast Journalism MA, 2008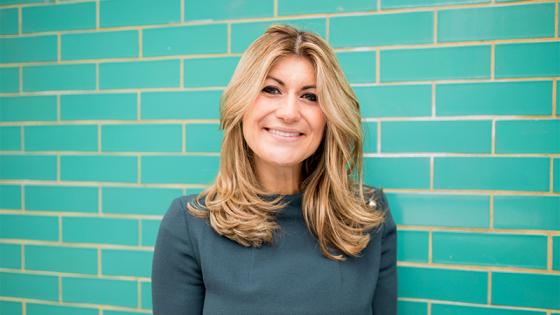 Charly Lester is the co-founder and CMO of Lumen, the dating app for over 50s.  Lumen launched in September 2018 and was the fastest growing new dating app in the world in 2019.  With over 1.5 million members, Lumen was App of the Day in the Apple app store in the UK, US and Australia.  It reached the top 10 most downloaded Lifestyle App chart in the US after just two months.  
The app has received over £10.5 million in funding over two rounds, and the app's success has seen Charly become a regular talking head on national news in the UK, US, Canada, Ireland and Australia. At the end of 2019, the BBC made an episode of CEO Secrets about Charly.  She was voted into the coveted Tech Women 100 List and won an international Stevie Award for entrepreneurship at the annual ceremony in New York.
Charly has been an entrepreneur for over six years now. She successfully exited her first business 'The Dating Awards' after four years of running international awards ceremonies for the online dating industry. The business model saw her become profitable after just two months, and the role saw her widely recognised as an expert in the online dating industry. In 2015 she appeared as a judge and guest advisor to Lord Sugar in the final of the UK's The Apprentice.  Charly has also appeared regularly on Woman's Hour and the Today programme and on TV shows including the BBC's Newsnight and The Inside Track.
Charly is a firm believer in encouraging entrepreneurship.  Her second business 'A League of Her Own' was an online mentoring scheme and training plan designed to encourage more women to start their own businesses.  She was a TV panellist on the 'Women in Business Show', and has written two practical entrepreneurship books: The Female Entrepreneur and Modern Marketing for Start-Ups. Charly has volunteered as a mentor for Westminster students, spoken at University of Westminster entrepreneurship events and also at events at the University of Cambridge.
Mahesh Ramachandran
MBA, 1999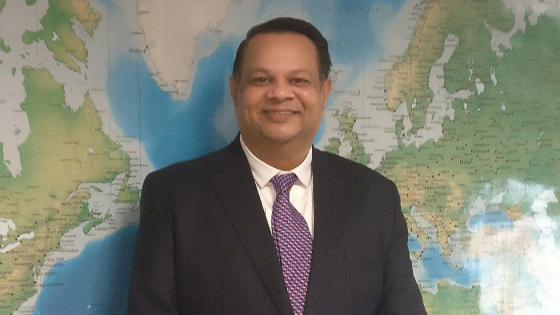 Mahesh Ramachandran is a successful serial and social entrepreneur turned investor.
Mahesh is the founder and CEO of Commonwealth Inclusive Growth Services Ltd (CIGS) which operates in over 30,000 locations across 27 states in India. It handles over 10,000 crores (more than GBP £1 billion) of government to citizen benefits every year servicing over five million rural customers.
India has more than 640,000 villages but less than 200,000 bank branches in rural India. CIGS provides banking services to the unbanked and under-banked customers who live far from physical bank branches. It employs people from local villages and using technology and business processes they act as 'Human ATMs'. 
Through this company founded by Mahesh, customers can open bank accounts, make deposits, withdrawals, money transfers and other retail banking transactions in their local vicinity in the vernacular language. CIGS employs over 3,300 rural entrepreneurs, at least 50% of whom are women.
Mahesh is Leadership Council member of FinBlue (a FinTech Centre of Excellence) set up by the Ministry of Electronics and Information Technology, Government of India at STPI, Chennai. Mahesh is Partner of Pontaq, a cross border venture capital Innovation Fund. Mahesh is an angel investor, mentor, and independent director supporting innovative startups and helping build the ecosystem. Mahesh chairs the TiE FinTech Special Interest Group and is on the Governing Council of TiE Chennai.
Mahesh is also a visiting faculty member of the Indian School of Business, Bennett University and National Policy Academy of India where he teaches digital transformation, digital marketing and entrepreneurship. Mahesh holds an MBA from University of Westminster, and a Sloan Masters in Leadership and Strategy from London Business School. 
Mahesh is also an alumni ambassador for the University of Westminster for Chennai, India.