About us
The Westminster International Centre for Social Prescribing grew out of the Social Prescribing Network co-Chaired by Dr Marie Polley from early 2016 and is a response to the governments NHS Long Term Plan (Jan 2019) which includes a plan for Social Prescribing.  The highly successful network quickly expanded to over 3000 individuals representing a range of stakeholders and sectors including health care, public health, social care, allied health professionals, Voluntary, Community and Social Enterprise Sector (VCSE), academia, patients, citizens, and practitioners.
Social prescribing is a concept that has arisen in practice and implemented widely in the United Kingdom and has been evaluated by various organisations. The aim of our study was to consider the evidence for effectiveness of social prescribing for type 2 diabetes in the United Kingdom and Ireland, comparing evidence available on publicly available websites with the published literature.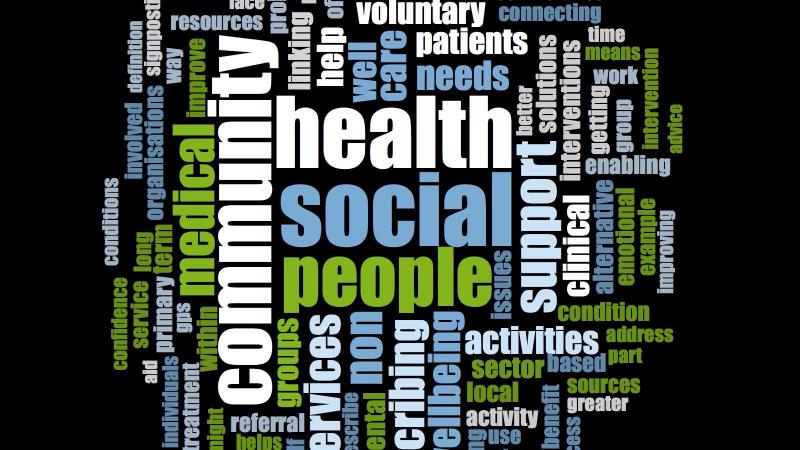 Polley, M., Fleming, J., Anfilogoff, T., Carpenter, A., Kimberlee, R., Bertotti, M., Dixon, M., Drinkwater, C., McGregor, A., Poole, J. and Pilkington, K., 2017. Making sense of social prescribing. London: University of Westminster.
Pilkington, K., Loef, M. and Polley, M., 2017. Searching for real-world effectiveness of health care innovations: scoping study of social prescribing for diabetes. Journal of medical Internet research, 19(2), p.e20.
Santoni, C., Chiva Giurca, B., Li, T.M., Mulligan, H., Chilaka, J., Lazzereschi, L., Akhbari, M., Teo, M.S.Y., Massias, J., Kirtley, D. and Polley, M., 2019. Evaluating student perceptions and awareness of social prescribing. Education for Primary Care, pp.1-7.
115 New Cavendish Street London, W1W 6UW
Contact us
Contact Dr Marie Polley:
[email protected]
020 7911 5000 ext 64627
Twitter: @MariePolley1