* Price per academic year
Course summary
Our degree courses with Foundation year offer the opportunity to prepare you for advanced study before you progress onto a full honours degree at the University of Westminster.
Whether you do not feel ready for degree-level study, don't have the right qualifications, want to change your subject specialism or return to study after an absence from education, we aim to encourage a broad range of students to undertake our Foundation year in order to progress onto their full honours degree with us.
The Foundation year is designed to give you the opportunity to explore new ideas, opening up new perspectives on the key debates within your chosen field. Core modules accelerate your academic and professional development, bringing together like-minded students to think about the 'big ideas' within your discipline. You will also take modules from areas closely related to your chosen field, giving you the chance to develop a cross-disciplinary perspective on your course.
On successful completion of the Foundation year, you will be able to move on to study for the Building Surveying BSc Honours degree over a further three years study.
Building surveying offers an exciting, dynamic profession focused on the physical, functional and economic performance of buildings – new builds, building control, refurbishment work, restorations, maintenance and design.
Fully accredited by the Royal Institution of Chartered Surveyors (RICS), the Chartered Institute of Building (CIOB) and the Chartered Association of Building Engineers (CABE), our degree aims to equip you with the professional and technical skills and knowledge needed to become a building surveyor.
You may be called on to report and advise on the condition of various property assets, identifying defects and structural problems, designing, specifying and administrating refurbishment projects or interpreting the meaning of 'repairing obligations' in a lease, for example. You could go on to work in private practice, the public sector, building control, property management or the conservation of historic buildings.
Our construction courses share a common first year, allowing you to gain knowledge of the different professional roles and the interdisciplinary nature of the modern construction industry. At the end of the second year, should your interests change, it's possible to switch pathway. You'll mix with students from across the various pathways, broadening your social circles and networks, and be taught by our professionally qualified lecturers, who will share their experience of working in the property, construction and surveying sectors prior to joining academia.
Our central London location and numerous industry contacts, which include Great Portland Estates, Mace, Lendlease, The Portman Estate and The Crown Estate, enable us to invite practising professionals to give guest lectures and regularly contribute to the course. They provide buildings as case studies for coursework, learning materials (drawings, reports, client briefs etc.) and come into the University to give face-to-face formative feedback on students' work. We aim to create authentic learning activities to ensure you are business-ready for employment.
Top reasons to study with us
3rd in London and 20th in the UK for Building (Source: Complete University Guide 2020).
Fully accredited by RICS, CIOB and CABE.
Courses are professionally oriented, producing graduates capable of dealing with the technological and managerial processes associated with the production and post-construction life of buildings.
Courses are delivered by a multicultural and international teaching body, who come from professional practice and/or regularly publish in top international journals.
Opportunities for internships and/or a placement year with companies – examples from the past include Barratt Homes.
Take part in site visits to major construction sites and infrastructure projects, in the UK and abroad – 45 final-year students visited Kuala Lumpur in partnership with Lendlease and CIOB in 2020.
Street walks and talks – a series of guided walks around Marylebone, Fitzrovia and Kings Cross, which have a wealth of historic buildings, modern buildings, examples of regeneration and the adaption and reuse of buildings, such as Coal Drop Yard in Kings Cross.
Outstanding facilities include the Fabrication Lab, where you can build models, test construction materials, use the 3D printers and photographic facilities, and more.
Option to attend the week-long Constructionarium at the CITB training facility, recreating and building infrastructure projects in teams and undertaking the construction work needed, such as pouring concrete and fixing steelwork.
Option to take part in the International Building Challenge, a joint activity between the University of Westminster and Saxion University of Applied Science in Enschede, the Netherlands, involving students from both institutions, as well as universities in Belgium, Russia and Germany.
Course structure
Throughout the course, construction technology and management remain central, though we also address health and safety, property law and the importance of sustainability and low-carbon buildings.
Running through all of the learning is professionalism and the requirements of the professional bodies to ensure students are ready for the workplace and to carry on their journey to achieve professional recognition.
The following subjects are indicative of what you will study on this course.
To help you make an informed decision, you can have a look at how marks have been calculated and study time has been distributed on this course in the past.
Subjects of study include:
Construction Methods, Materials and Technologies
Critical Thinking for Academic and Professional Development
Design and Development
Introduction to Academic Practice
Property, People and the Economy
Sustainable Environments
Credit Level 3
In the first year, you have a general introduction to the built environment and learn how buildings are constructed, what regulations are relevant, how to be creative and design a futureproof house. We'll also help you build up your communication and digital skills.
Right from the start, we'll introduce real-world projects and case studies – we try to take you out of the classroom to visit building sites and learn about site surveying in the field. We also attend events and exhibitions, for example, at The Building Centre and Futurebuild.
Subjects of study include:
Design - Building Design
Design - Digital Literacy
Management - Introduction to the Built Environment
Management - Project, Commercial and Organisational Environment
Technology - Building Science and Structures
Technology - Construction Technology and Services
Credit Level 4
As the course develops, you move on from domestic construction to look at high rise and wide span buildings, their structure and fabric, and how to procure and manage their design and construction. The emphasis on professionalism and communication skills is maintained and enhanced.
In this year you have your first introduction to specific building surveying modules, developing your knowledge around existing buildings, refurbishment, relevant legislation and appreciating the key skills required by a building surveyor.
Subjects of study include:
Design - Digital Practice
Management - Project Procurement, Management and Law
Management - Construction Project Based Learning
Technology - Building Surveying Practice
Technology - Fabric and Performance
Technology - Structures Principles
Credit Level 5
The final year of study focuses on core building surveying skills, such as building pathology (the study of building defects and their remedy), maintenance of buildings (including those of heritage value), adaption of buildings to alternative uses, and legal areas such as party wall legislation and the law of dilapidations.
During this year, you have the option to take part in a week-long trip abroad to look at building and infrastructure projects, with some free time to explore.
Throughout the course, there is a strong focus on sustainable design and construction, including building in resilience as a response to climate change and the reuse and repurposing of buildings as a more sustainable solution to rebuilding. In the final year, a lot of our students' coursework is based around these topics and they use real-life buildings, such as properties owned by the landed estates close to the University, such as the Portman Estate's Listed Georgian buildings and the modern developments by the Crown Estate, recreating problems they will undoubtedly encounter when assessing buildings in the workplace.
Subjects of study include:
Current Issues in the Built Environment
Management - Professional Practice
Technology - Applied Building Surveying
Technology - Building Pathology
Technology - Care and Adaption of Buildings
Technology - Construction Technology and Innovation
Credit Level 6
Professional recognition
This course is fully accredited by RICS, the world's leading professional body for qualifications and standards in land, property, infrastructure and construction. Successful completion fulfils the academic requirements to become a professional member with the designation MRICS after gaining experience in the workplace and passing the Assessment of Professional Competence.
Additionally, the course is accredited by the Chartered Association of Building Engineers (CABE), an internationally recognised awarding professional body for building engineering in the UK and overseas.
The University of Westminster is accredited by RICS as a partnership university, and the Chartered Institute of Building (CIOB) has granted us 'Accredited Centre Status'. Building Surveying graduates from Westminster are able to apply, with appropriate experience, for membership of CIOB and the designation MCIOB.
Programme Specification
For more details on course structure and modules, and how you will be taught and assessed, see the programme specification.
Careers
Building surveying is an internationally recognised and wide-ranging professional discipline, embracing many areas of property and construction and offering opportunities to pursue careers outside the UK.
Around the world, building surveyors deliver a wide range of professional services, not only in their traditional role, but also in associated disciplines such as project management, facilities management and construction administration. They work in many different kinds of organisations and can undertake a wide range of building surveying activities or specialise in a particular area of work such as project management, conservation, building control, party walls, and dilapidations.
Building surveyors have specialist skills and knowledge relating to all aspects of buildings, from inception, feasibility, design and construction to their strategic and tactical management, repair, refurbishment, conversion and conservation. In addition, many are experts in compliance and implementation of building regulations and other statutory controls, building surveys for acquisition, condition surveys, diagnosis of building defects, the specification and supervision of repair work, implementing and managing maintenance work, and negotiations with adjacent property owners when building works affect adjacent property owners' legal rights.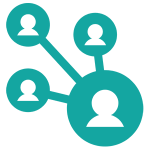 Kickstart your career
Learn how to use social media in your job hunt or LinkedIn to kickstart your career.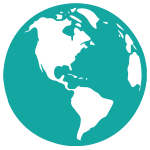 Develop your CQ
Develop your cultural intelligence – or 'CQ' – studying alongside students and staff representing more than 100 nationalities.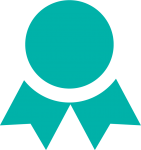 Duke of Edinburgh award
Undergraduate students within the School of Applied Management can undertake their Duke of Edinburgh award.
Industry links
Our course was designed with input from a range of industry professionals and, to retain currency and relevance, we receive ongoing feedback from the School's Employability Advisory Board. Current members include practitioner representatives from the multinational construction, property and infrastructure company Lendlease, commercial property experts Chase and Partners, and CABE.
We are proud of our excellent industry links with a host of construction companies and key professional bodies, including RICS, CIOB and CABE. They enable us to host a highly successful Annual Property and Construction Careers Fair, which in 2019 attracted 40 employers including CBRE, Mace, JLL, Barratt Developments, Bouygues UK, Savills, Carter Jonas and Grainger.
Immensely popular with our students, the careers fair provides a unique opportunity for them to meet with leading employers in the property and construction sector, learn first-hand about their organisations, secure work experience or receive guidance from a panel of speakers on the graduate scheme application process for some of the larger employers.
Job roles
This course will prepare you for roles such as:
Building control surveyor
Conservation surveyor
Dilapidations specialist
Facilities manager
Party wall surveyor
Project manager
Graduate employers
Graduates from this course have found employment at organisations including:
Gleeds
 JLL
MLM Building Control Limited
Rider Levett Bucknall
 TFT
Workman LLP
Westminster Employability Award
Employers value graduates who have invested in their personal and professional development – and our Westminster Employability Award gives you the chance to formally document and demonstrate these activities and achievements.
The award is flexible and can be completed in your own time, comprising a set of core and optional extracurricular activities. 
Activities might include gaining experience through a part-time job or placement, signing up to a University-run scheme – such as mentoring or teaching in a school – or completing online exercises.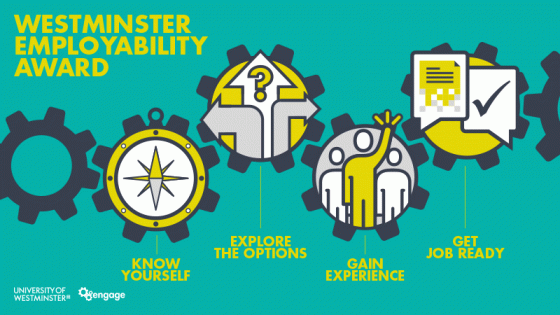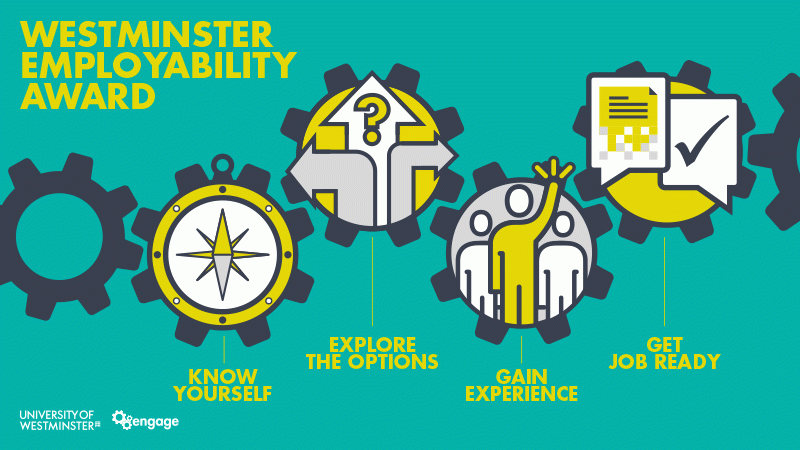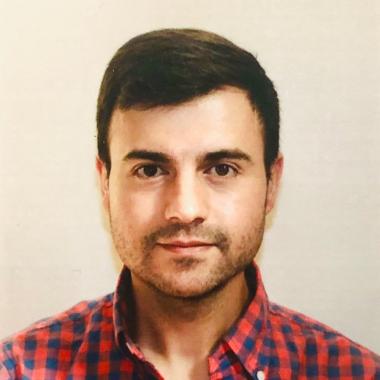 Jane Ballantyne
Senior Lecturer Construction
A fully qualified Chartered Building Surveyor, Jane worked in private practice in London for many years before moving into academia. As a partner at Malcolm Hollis, she was involved in many different aspects of building surveying, including commercial pre-acquisition surveys for investors and developers, party wall and boundary disputes, dilapidations and dispute resolution.
Jane began teaching at the University College of Estate Management in Reading in 2016, joining the University of Westminster in December 2018. A Senior Fellow of the Higher Education Academy (SFHEA), she teaches construction technology modules and building surveying modules at undergraduate level.
Previously vice chair of the RICS London Region Board, Jane is a Fellow of the Royal Institution of Chartered Surveyors (FRICS) and currently acts as an RICS APC Assessor. Having completed two out of three years of an MA in Higher Education at the University of Surrey, Jane is currently undertaking her dissertation, investigating the creation of identity and sense of belonging in students through learning space design, to improve student outcomes.  
See full profile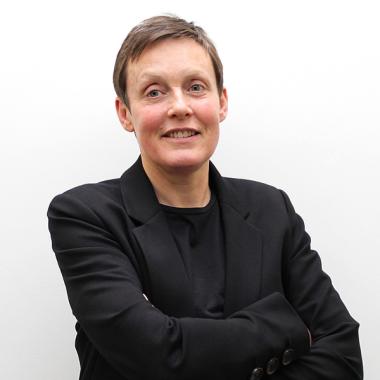 My career as a Chartered Building Surveyor has been an interesting and varied one. I have dealt with lots of buildings – from prestigious buildings in the City of London to dilapidated warehouses in the cold and rain – for private, public and institutional clients. It has been hard work, but I've enjoyed all of it and my degree in Building Surveying was the first step in this career.
The central aim of the teaching and learning strategy is to promote the development and delivery of a sustainable built environment to meet the needs of clients both nationally and internationally.
The principles of construction technology, professional practice, ethics, health and safety, and Construction (Design and Management) Regulations, which are fundamental to the delivery of the built environment, are covered at each level of the course. 
You'll have plenty of opportunities to gain valuable insight from current practitioners, which in the past has included guest lectures from Great Portland Estates, The Portman Estate, The Crown Estate, Lendlease, Mace, GoReport and RICS.
To assist the learning experience, we provide reading lists, lecture and seminar materials in advance via Blackboard, our virtual learning environment. Lectures are recorded using specialist software and similar tools to make sure you can really listen to what is said in class and don't miss a thing.
How you'll be taught
Through a variety of teaching methods – from traditional lectures and seminars to case study analysis, project work and workshops – you'll apply your study to real-world experience. This will develop your understanding of the links between the subjects and, equally importantly, your presentation, writing and team-working skills.
Students are required to present materials to academic staff and external practitioners in a number of modules, including a model of a sustainable house in the first year design module, and a presentation about the meaning of professionalism in a final year module.
Working in the digital environment is increasing in the construction industry, affecting working practices, decision making and efficiency in project delivery. To meet these new challenges, digital practice is embedded in our modules, by ensuring students are supported in using industry-standard software packages and by developing their knowledge of the use of BIM, how and why it is used, and examples of this collaborative working tool.
Where possible, we try to take you out of the classroom to learn first-hand. You'll spend some time site surveying in fields adjacent to our Harrow Campus, using levelling equipment and theodolites to survey an area for students to then design a modern and innovative house. There are trips to the Building Centre, Futurebuild, walks around London and visits to buildings to be used as case studies for teaching, learning and coursework.
How you'll be assessed
Using a wide range of techniques, you can expect to be assessed on the learning outcomes of your course in core modules through coursework in the form of essays, reports, presentations, case studies as well as time-constrained in-class tests and exams.
We try to make assessments as practical and relevant as possible, incorporating the type of work required by future employers, for example writing strategic reports.
In the Building Pathology module, for example, students inspect a real building, identify defects, explain the cause and recommend remedial work, as if reporting to a client.
In Care and Adaption of buildings, you have to prepare a Planned Preventative Maintenance (PPM) Schedule of a Listed building, providing costs for and assessing when the work is required within a 10-year period.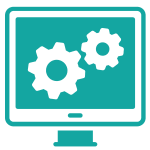 Professional software
Get to grips with a range of industry-standard tools and software including CAD software AutoCad and Revit (for 2D and 3D drawing and BIM modelling), U-value and government-approved SBEM software for energy-use modelling, and BCIS (Building Cost Information Service) for costing construction and refurbishment work.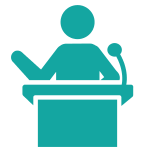 Taught by experts
Expert staff will share their professional experiences of working for the biggest building surveying firm in the UK, a range of private practice quantity surveying consultancies, a residential development company, and university estates department.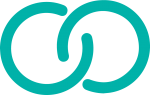 Combine theory and practice
Link theory to global practice through real-life case studies, guest lectures, field trips and construction site visits.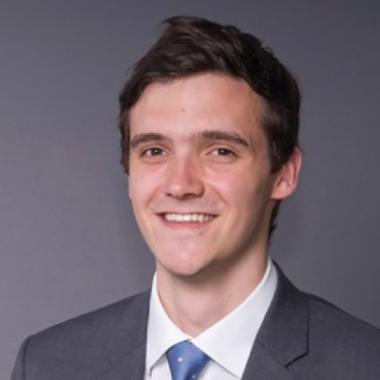 Rob Lilly
The Building Surveying BSc has given me an excellent foundation for a career in the construction industry. Above all, what sets Westminster apart, is the dedicated and supportive teaching staff, who bring their extensive industry experience and first-hand knowledge of the field.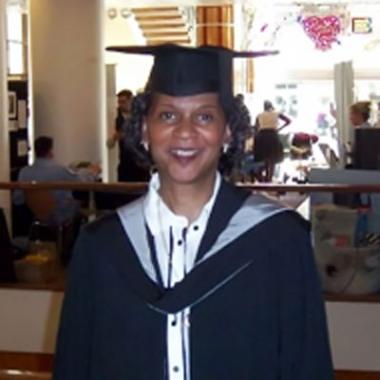 Andea Watson
In gaining my degree at Westminster, I have progressed from a job to a profession. I can honestly say I greatly enjoyed my time there, as the lecturers cared for the students, and pushed us to our strengths.  The knowledge I have gained from Westminster has enabled me not only to enjoy my job as a building control surveyor, but it has also assisted me to gain promotion from trainee to assistant surveyor.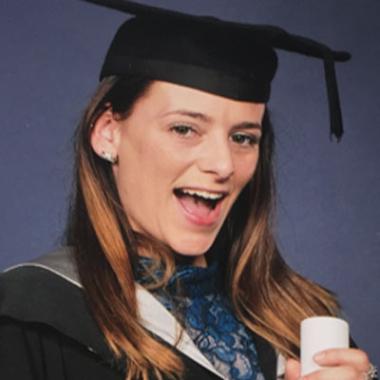 Nicola Dougan
My time at Westminster was life-changing and ultimately rewarding. The fantastic staff understand your individual needs and requirements from the onset, and this is important to succeed. It provided me with a concrete foundation of knowledge that I use daily in my job as a building control surveyor for my local authority. Without my time at Westminster I would definitely not be in the prosperous position I am in now en route to become a practising chartered surveyor. I will never forget my time there.
A levels – DDD to CDD
International Baccalaureate – 72 to 80 UCAS Tariff points from the IB
BTEC Extended Diploma – MMP
BTEC Diploma – DM
Access – 72 to 80 UCAS Tariff points from the Access course
In addition to one of the above, you should have:
GCSE English Language grade 4/C – IB grade 4 Higher level , GCSE Maths grade 4/C – IB grade 4
If your first language is not English, you will need an IELTS of 6.0 overall, with 5.5 in each component.
We also welcome applications from students who are taking a combination of qualifications listed above. For further information, please contact Course Enquiries.

View more information about our entry requirements and the application process.
Typical offer
International Baccalaureate – 72 to 80 UCAS Tariff points from the IB
If your first language is not English, you will need an IELTS of 6.0 overall, with 5.5 in each component.
More information
In 2018 and 2019, Building Surveying students visited Buckingham Palace to learn more about its 10-year re-servicing programme, which began in April 2017.
The last major re-servicing of the essential systems at the Palace – consisting of electrical wiring, heating, hot and cold water pipework and drainage systems – took place in the 1950s, after the Second World War.
With the Palace remaining open and operational throughout, students were able to see the technical logistics of such extensive works in one of the world's most high-profile and iconic buildings.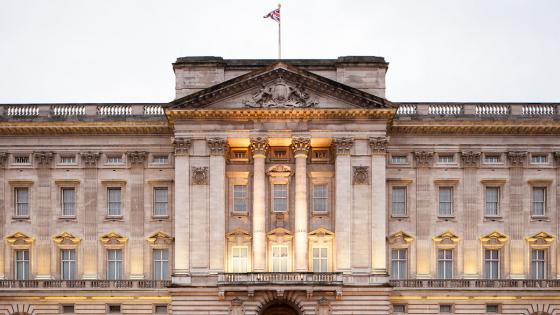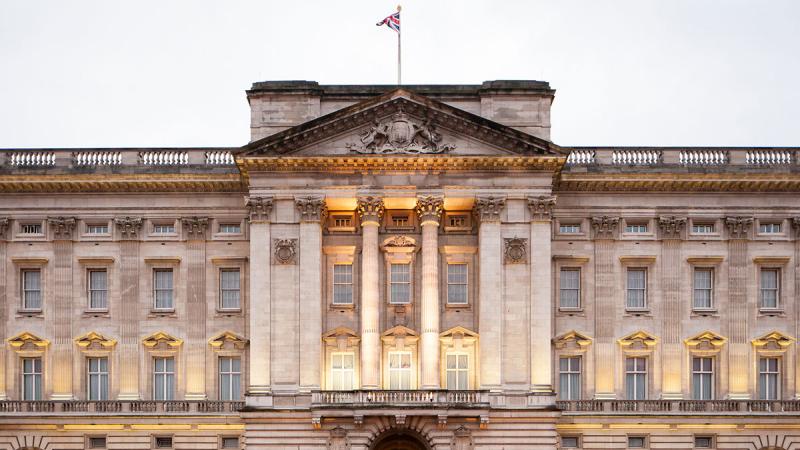 Site visits help bring the course to life – recently, for example, students visited the Crown Estate building in Regent's Park to inspect and report on defects and issues, including hazardous materials like asbestos.
At The Portman Estate buildings, a Listed Georgian terrace in central London, students produced a feasibility report to change the use of the building, taking into account its Listed status, structure, surrounding uses and economic viability of the proposal, as well as any existing issues likes fungus, which is usually indicative of dry rot and can be disruptive and expensive to remedy.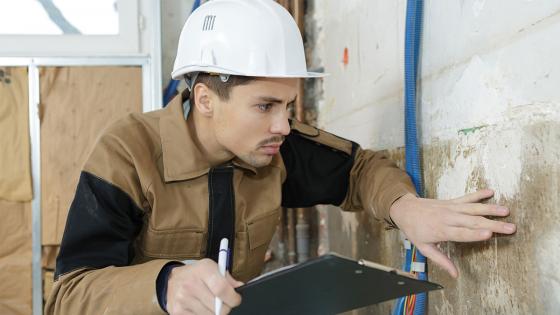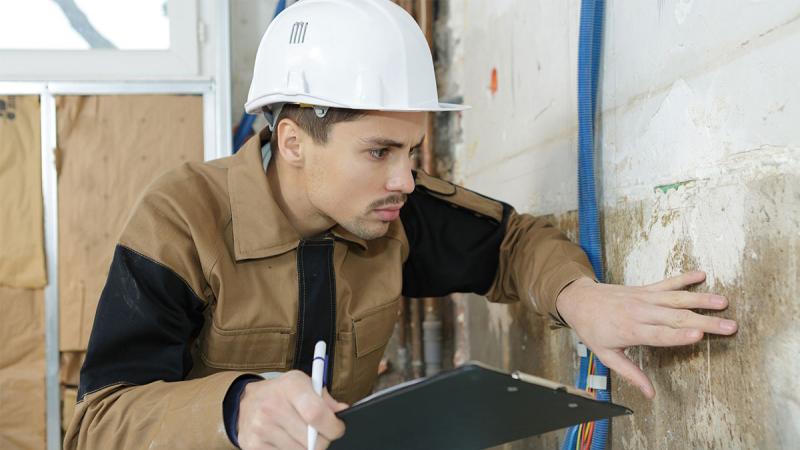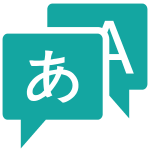 Learn a new language
From Arabic to Spanish, you can learn a new language alongside your degree with our Polylang programme.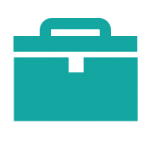 Develop your entrepreneurial skills
Our award-winning Creative Enterprise Centre offers industry networking events, workshops, one-to-one business advice and support for your startup projects.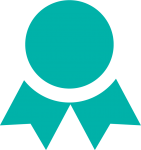 Gain extra qualifications
We provide access to free online courses in Adobe and Microsoft Office applications, as well as thousands of specialist courses on LinkedIn Learning.
UK and EU tuition fee: £9,250 (Price per academic year)
When you have enrolled with us, your annual tuition fees will remain the same throughout your studies with us. We do not increase your tuition fees each year.
Find out how we set our tuition fees.
Funding
As well as tuition fee loans, there is a range of funding available to help you fund your studies.
Find out about undergraduate student funding options.
Scholarships
The University is dedicated to supporting ambitious and outstanding students and we offer a variety of scholarships to eligible undergraduate students, which cover all or part of your tuition fees.
Find out if you qualify for one of our scholarships.
Additional costs information 
To check what your tuition fees cover and what you may need to pay for separately, see our What tuition fees cover page.
International tuition fee: £14,400 (Price per academic year)
When you have enrolled with us, your annual tuition fees will remain the same throughout your studies with us. We do not increase your tuition fees each year.
Find out how we set our tuition fees.
International student funding
Find out about funding for international students.
Scholarships
The University is dedicated to supporting ambitious and outstanding students and we offer a variety of scholarships to eligible undergraduate students, which cover all or part of your tuition fees.
Find out if you qualify for one of our scholarships.
Additional costs information 
To check what your tuition fees cover and what you may need to pay for separately, see our What tuition fees cover page.
Our Fabrication Lab boasts an array of state-of-the-art tools and equipment that allow you to learn, make and experiment in the exciting fields of digital design and fabrication.
The lab's wide-ranging facilities include:
Digital Machine Room – offers computer-controlled tools, a Robotics Lab, and more
Light Lab – includes photographic studio lighting, and 2D and 3D scanning
Machine Room – home to a variety of traditional hand and machine tools
Materials Lab – features a comprehensive library of construction materials, and machines to test material properties
Print Farm – includes 3D printers and Roland mini-mills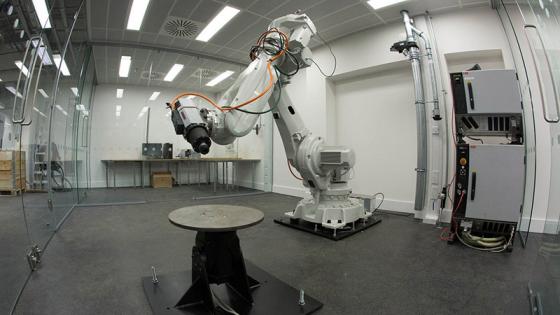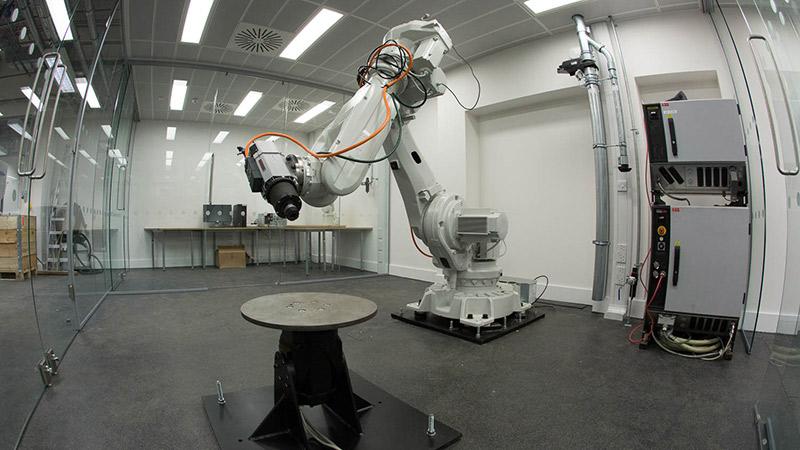 Our Student Hub is where you'll find out about the services and support we offer, helping you get the best out of your time with us.
Study support — workshops, 1-2-1 support and online resources to help improve your academic and research skills
Personal tutors — support you in fulfilling your academic and personal potential
Student advice team — provide specialist advice on a range of issues including funding, benefits and visas
Extra-curricular activities — volunteering opportunities, sports and fitness activities, student events and more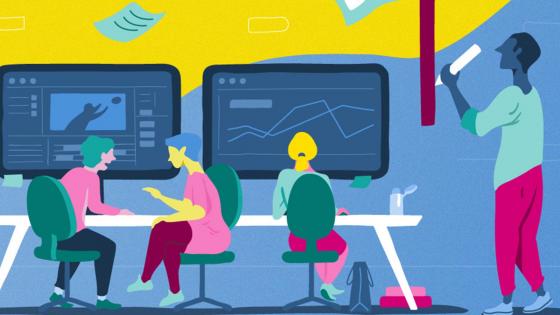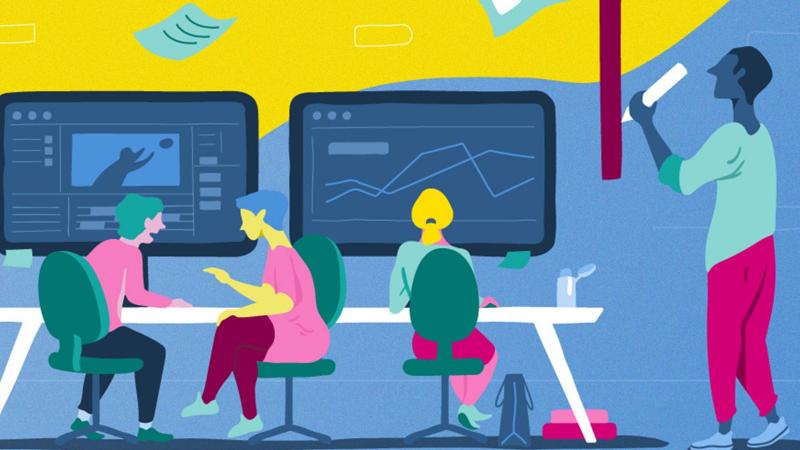 Location
In the heart of London, our Marylebone Campus is home to the Westminster Business School and our Architecture, Planning and Tourism courses. Specialist workshops, dedicated digital and architecture studios, and our extensive Marylebone Library offer students everything they need for academic success.
Marylebone Campus is opposite Baker Street tube station and within easy walking distance of Regent's Park and Marylebone High Street.
For more details, visit our Marylebone Campus page.
Contact us
We have an FAQs page if you are applying this year.
Or you can contact the Course Enquiries Team:
Opening hours (GMT): 9am–4pm Monday to Friday
Your Westminster
Book an open day. Order a prospectus. Sign up for newsletters.