* Price per academic year
Course summary
We live in an age where almost everything of what we do is connected to data. Big data and datafication - the increasing transformation of multiple aspects of everyday lives into digital data - pose great opportunities but also risks for contemporary societies. This new MA course addresses, explores and creatively utilises this transformation. We place an emphasis on current and future technologies and practices such as algorithms, artificial intelligence, big data, blockchain, data analytics and data mining, the Internet of Things, and others.
This multidisciplinary course brings together media / communication studies and computer science. It combines hands-on and applied approaches with theoretical learning and critical analysis. It will encourage collaboration, creative practice, group work and problem-based learning. You will apply tools and technologies to your own data challenges and projects, including from your existing professional or cultural, political, social and economic environments. The course also features optional modules from a range of disciplines across the University: Media and Communication Studies, Law, Computer Science, Politics and International Relations, Cultural Studies.
You will be introduced to the tools and approaches that can be used for collection, analysis, management and visualisation of data, as well as to the skills needed to critically think about the ethical, cultural, social and political implications of their practice.
The course combines technical skills, critical use and creative production. It directly addresses graduates who may wish to acquire a set of skills in relation to data analytics, processing and visualisation, while maintaining and furthering a critical mode of enquiry into practices and trends that shape individuals, organisations and societies today. It also speaks to graduates with technical backgrounds and work experience in data-related industries, who wish to develop a more critical and multidisciplinary understanding of the social, cultural, political and economic implications of data-driven societies today.
Course structure
The following modules are indicative of what you will study on this course. 
Core modules, Semester 1
This module is intended to lay the theoretical and conceptual foundations when it comes to investigating and understanding how digital data and society intersect. The main focus of this module is on digital data practices and how they shape and are shaped by socio-cultural, political, economic and subjective factors. You will be introduced to key concepts and theoretical frameworks from a multidisciplinary perspective and engage with those during seminars and independent study. The assessment consists of a creative data project as well as a written essay.
This module introduces you to computer systems fundamentals and data systems fundamentals. The aim of the module is to ensure that you have a deep understanding of the high-level systems and software that support data storage and retrieval to be able to work with such systems and to be able to critically and confidently operate with system stakeholders and technical partners such as data providers, storage, and data processing actors. Concepts of computer systems and data creation, storage, and retrieval systems shall be introduced as well as compliance and security. This knowledge is reinforced by practical sessions where you will create, store and retrieve complex data using standard tools, as well as have the opportunity to analyse and critically evaluate typical real-world data lifecycle scenarios.
Option modules, Semester 1
This module provides you with a theoretical understanding of the development, significance and contemporary uses of social media. It fosters both critical analysis and reflective practice in the networked digital media environment. You will critically engage with key ideas of creativity, sharing and visibility in social media, and will participate in creative and reflective practice using leading social media tools and platforms. This will involve using social media tools to explore course concepts and theoretical materials by, for example, blogging about course readings, making an online video presentation to introduce a weekly seminar discussion, or making a photo essay in response to a key module theory.
This module will introduce you to the political economy approach to analysing the production, distribution and consumption of media content in text and audio-visual form, whether online or offline, as well as the workings of telecoms networks behind online media. It identifies distinctive economic features of media and relates these to trends in the organisation of specific media industries, taking account of ways in which the economics of media have been affected by the spread of digital technologies.
This module will provide an overview of modern techniques in Machine Learning and Data Mining that are particularly customised for Data Science applications. You will be introduced to a range of toolkits, such as R and Python and they will explore the features and strengths of different machine learning and data mining methodologies, using selected data sets related to specific public sector or businesses application domains. Statistical knowledge is required in order to successfully complete this module.
This module introduces you to the theoretical frameworks and practices of the politics of global complexity, the debates that have been triggered, and the way that complexity understandings have developed, especially in the 1990s and 2000s. Emphasis is placed upon the conceptual frameworks deployed in understanding system effects on political, economic and social life and how these enable us to rethink governance, power and agency. While focusing on conceptual frameworks, this module also engages with how complexity is reflected in new approaches to policy, and external stakeholders will provide input to the module (for example, the Social Market Foundation, the New Local Government Network and the Foreign Policy Centre).
This module will provide you with a critical understanding of certain legal aspects of the phenomenon of electronic commerce, with specific reference to the law on on-line contracting. This will include the ability to: examine critically the legal and commercial framework for electronic commerce; examine key aspects of the law of contract; study English and EU legal provisions including on-line data transmission, on-line marketing, electronic payments, data handling, etc..; facilitate your learning of the applications of current law; evaluate areas of reform and change.
Core module, Semester 2
Building on "Data and Society, Concepts and Applications", this module places an emphasis on different methods for researching big data, datafication and data practices and applications. This module is intended to provide an introduction at postgraduate level to the methodological tools for collecting, analysing and visualising digital data, both as an object of study and a means for analysis. The focus is on qualitative, quantitative as well as digital data methods. The module consists of a range of lectures and seminars. You will also conduct a small group research project together that will make use of some of the tools and skills taught in the module.
Option modules, Semester 2
Artificial intelligence (AI) has started to become widely applied, from conversational interfaces such as Siri or Alexa to self-driving cars, from medical apps to policing and even to the prediction of requiring social care. This module delivers a systematic overview of such recent applications and teaches you to critically discuss and assess their ethical, societal, political and economic effects. By mapping a broad range of applications, issues arising and key debates, this module will equip you with a systematic understanding of current developments of AI and the ability to critically evaluate AI applications, their use and impact.
This module addresses one of the most urgent and, at the same time, elusive contemporary issues: the relationship between culture and the rise of digital media. It explores the production, circulation and cultural impact of digital technologies and considers how their emergence influences society, contemporary culture, and the relationship between the two. The module introduces key themes and debates in digital culture and explores ways in which digital environments impact upon how we produce, engage with, and thus understand their cultural formations.
This module provides an overview of the critical and theoretical analysis of how the Internet and social media (Facebook, Twitter, Wikipedia, WikiLeaks, file sharing, blogs etc.) shape and impact on society. We will break down the mythologies and critically evaluate the political-economy of the internet and technology in general and the impact of social media on politics, race, gender, class and community. This module has a particular interest in the power structures of economic systems and (geo-) politics, and the way they shape the Internet and social media. It examines the role gender and race place in the production and circulation of information while taking a critical approach to the study of technology. Through the practical assignments you will be exposed to the digital landscape and strengthen practical skills.
This module covers the theoretical and practical aspects of data visualisation including graphical perception, dynamic dashboard visualisations, and static data 'infographics'. Tools such as R and Tableau are used. The aim is to prepare you for becoming a data visualisation specialist. Statistical knowledge is required in order successfully complete this module.
This module studies digital convergence and the role of policy and regulation in facilitating and controlling that process. The focus is on Internet-related policy debates and concepts drawing mostly on developments in the USA, the European Union and Britain but with a critical awareness of the issues facing developing, transitional and small countries. It critically assesses competing arguments concerning the interplay between policy and technology and implications for market structures and business models, as appropriate.
Core module, Year-long
This module provides the opportunity to undertake in-depth independent research into an aspect of data, culture and society. The module consists of a series of lectures and workshops, which will introduce you to the research process of their major projects. It includes guidance and tailored support. Building on what you have learned in the core and optional modules of the course, you'll conduct your own research project with guidance from a supervisor. This can either take the format of a 15,000 words dissertation, or a practical/creative artefact accompanied by a written report (extended academic rationale).
Programme Specification
For more details on course structure and modules, and how you will be taught and assessed, see the programme specification.
For general enquiries about the course, please email [email protected]
To request an accessible version of the programme specification, please email [email protected]
Course Leader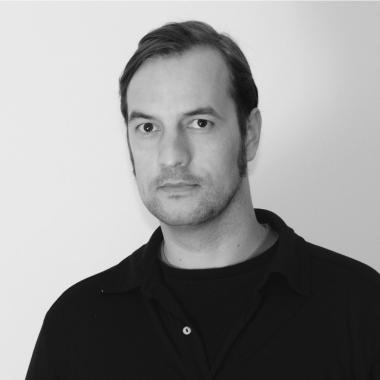 Dr Pieter Verdegem
Senior Lecturer
Dr. Pieter Verdegem is a Senior Lecturer in Media Theory in the Westminster School of Media and Communication and a member of CAMRI (Communication and Media Research Institute). His research investigates the political economy of digital media and the impact of digital technologies on society.
Prior to joining the Westminster School of Media and Communication, he was an Assistant Professor in New Media and ICT in the Department of Communication Sciences, Ghent University, Belgium (2012-2016) and a Postdoctoral Research Fellow in the Department of Informatics and Media, Uppsala University, Sweden (2011-2012). He holds a PhD in Communication Sciences from Ghent University. 
 
Join us to research and understand one of the most significant technological, cultural and economic transformations of society today - datafication. This course will prepare you for the future of work by equipping you with the critical, analytic and creative skills you need to embark on a successful career working with data. 
A minimum of an upper second class honours degree (2:1) or a lower second class honours degree (2:2) and substantial relevant work experience.
If your first language is not English you should have an IELTS 6.5 with 6.0 in writing and speaking.
Applicants are required to submit one academic reference.
More information
The substantial growth in the number of jobs related to the digital and data world will further the need for graduates able to combine creative, applied and theoretical, and critical data skills with an ever wider range of subject areas. Graduates from this programme will be fully capable and confident to combine these skills during their careers. Students who complete the Data, Culture and Society MA can work in a wide variety of sectors connected to data in different ways: media and creative industries, PR & advertising, consulting and think tanks, start-ups, research and development, regulation and policy, data and knowledge-based companies and organisations, data management. Possible roles that graduates can work in may include Digital Campaigning, Marketing Insights; Marketing Data Manager; Archivist; Social Data Analyst; Data Analyst; Data Specialist; Data Strategist, Investigative analyst; Project Manager, Data Policy Advisor; Customer Data Analyst.
The skills provided in this course also enable you to be fully prepared for further study opportunities such as MPhil, PhD or other modalities of research that could also lead to future paths within the academic world.
Our Careers and Employability Service is here to support you to achieve your full potential.
With a growing network of over 3,000 employers around the world and a team of experienced careers consultants, we provide you with a variety of opportunities to work and develop new skills. As a University of Westminster student, you'll have access to our services throughout your studies and after you graduate.
We can help you:
find work placements, graduate jobs or voluntary experience related to your course
discover international opportunities to enhance your employability
write effective CVs and application forms
develop your interview and enterprise skills
plan your career with our career consultants
gain insights into your chosen industry through mentoring
meet employers and explore your career options at our employer fairs, careers presentations and networking events 
Find out more about the Careers and Employability Service.
Find out more about other employability initiatives at the University of Westminster.
UK tuition fee: £8,500 (Price per academic year)
When you have enrolled with us, your annual tuition fees will remain the same throughout your studies with us. We do not increase your tuition fees each year.
Find out how we set our tuition fees.
Alumni discount
This course is eligible for an alumni discount. Find out if you are eligible and how to apply by visiting our Alumni discounts page.
Funding
As well as tuition fee loans, there is a range of funding available to help you fund your studies.
Find out about postgraduate student funding options.
Scholarships
The University is dedicated to supporting ambitious and outstanding students and we offer a variety of scholarships to eligible postgraduate students, which cover all or part of your tuition fees.
Find out if you qualify for one of our scholarships.
International tuition fee: £15,000 (Price per academic year)
When you have enrolled with us, your annual tuition fees will remain the same throughout your studies with us. We do not increase your tuition fees each year.
Find out how we set our tuition fees.
Alumni discount
This course is eligible for an alumni discount. Find out if you are eligible and how to apply by visiting our Alumni discounts page.
Funding
Find out about funding for international students.
Scholarships
The University is dedicated to supporting ambitious and outstanding students and we offer a variety of scholarships to eligible postgraduate students, which cover all or part of your tuition fees.
Find out if you qualify for one of our scholarships.
Course Location
The core modules of the course are taught in Cavendish Campus. Depending on the optional modules chosen, you will also be based at other University of Westminster campuses (such as Harrow Campus, Regent Street, or Little Titchfield Street).
Contact us
We have an FAQs page if you are applying this year.
Or you can contact the Course Enquiries Team:
Opening hours (GMT): 9am–4pm Monday to Friday
Your Westminster
Book an open day. Order a prospectus. Sign up for newsletters.