* Price per academic year
Course summary
The Cultural and Critical Studies MA is part of the Cultural and Literary Studies Suite, a cluster of four MAs that bring together academics, curators and practitioners who share a commitment to investigating modern and contemporary culture from aesthetic, critical, literary and experiential perspectives. You will share classes with students from the Art and Visual Culture MA, the English Literature: Modern and Contemporary Fictions MA and the Museum, Galleries and Contemporary Culture MA, joining a fruitful and intellectually rigorous environment designed to facilitate interdisciplinary thinking. As part of our Suite, you may also choose an option module from the other three MA programmes (what is referred to as an 'elective' module), a fantastic opportunity to explore a facet of culture outside of your chosen MA programme.
The Cultural and Critical Studies MA offers you the rare opportunity to study contemporary critical and cultural debates across a wide range of fields. Exploring a variety of different visual, textual and popular forms of culture, the course will particularly appeal to those with wide-ranging interests in the arts and humanities, as well as those interested in cutting-edge theoretical debates.
We also draw upon a long tradition of practical engagement with the applied arts and culture. Our location in the cultural heart of London offers a unique educational experience and as one of the most internationally diverse universities in the UK, you'll also be studying alongside students from a wide range of different cultural backgrounds. Students are supported on the course through a series of academic skills workshops, on subjects such as improving academic writing and undertaking research projects, which are designed to support you in your progression to essay and dissertation writing at postgraduate level.
Modules are taught by expert staff from a number of different disciplines, giving you the flexibility to follow particular themes in the areas that most interest you. The published work of our staff is at the forefront of radical and experimental interdisciplinary areas such as memory studies, urban culture, digital culture, migration studies and contemporary critical theory. As postgraduate students, you will also become members of the Institute of Modern and Contemporary Culture and enjoy the opportunity to engage with a rich and diverse program of research events.
Course structure
The Cultural and Critical Studies MA is delivered in both full-time and part-time modes, with both September and January start dates. This means that when you start your course you will be joining a lively community of new and continuing students.
The course is modular, with each single module valued at 20 credits, and the dissertation at 60 credits. For the MA, you will be required to accumulate the total of 180 credits over the course of your degree. Normally, full-time students take one core module and 2 options per semester and work on the dissertation in the summer. Part-time students would typically take 1 core module and 1 option module per semester in the first year and complete further 2 option modules and the dissertation in their second year of their MA.
The course consists of two core taught modules, Problems and Perspectives in Cultural Studies and Capitalism and Culture, which establish a theoretical framework for the close analysis of central debates around the production of culture. A core dissertation of 12,000 words, which can be written on an appropriate topic of your choice, will also be completed at the end of your studies. You will also be able to choose four additional modules, of which the following are indicative of what you could choose from.
Core modules
Beginning with Marx's famous account of the commodity in the first chapter of Capital, this module explores a range of theoretical accounts of capitalism and examines their significance to the analysis of different cultural forms, including film, literature, and the contemporary visual arts. In doing so, you will consider changing conceptions of 'culture' itself, and its varying relations to ideas of art, modernity, production, the masses, autonomy, spectacle, and the culture industry.
This extended piece of research work is an opportunity for you to pursue a topic of individual interest, and is conducted through individual study and directed supervision. The module is designed to support and develop your independent research skills.
This module provides you with a critical introduction to contemporary cultural studies through analysis of the major approaches underlying the interdisciplinary, cross-cultural study of society. It is built around readings of some of the most influential theorists in the field, and key themes you will cover include: ideology and subjectivity; gender and race in cultural studies; discourse and practice; media theory; contemporary times and spaces; and shifting identities in the public spheres of multi-culturalist, transnationalist and global movements.
Option modules
This module addresses one of the most urgent and, at the same time, elusive contemporary issues: the relationship between culture and the rise of digital media. It explores the production, circulation and cultural impact of digital technologies and considers how their emergence influences society, contemporary culture, and the relationship between the two. The module introduces key themes and debates in digital culture and explores ways I which digital environments impact how we produce, engage with, and thus understand, their cultural formations.
Specifically, this module aims to interrogate the impact of digital technologies in relation to contemporary culture through discussions of representative digital phenomena and critical and theoretical debates in digital culture; to apply theory in practice by participating in digital culture; to develop advanced capacity to critically analyse digital cultures; to develop an interdisciplinary framework for analysing the complex interactions of digital technologies and diverse forms of cultural production today; and to examine the implications of the ubiquitous digital technologies for cultural institutions.
Through workshops and seminars, this module introduces you to practical and theoretical issues of using archives for the purposes of research or exhibition. With privileged access to the unique collections of the University of Westminster Archive, the module will enable you to examine: the principles of archival practice; how context, authorship, intentionality and audience participate in the construction of meanings of archive documents; the politics of the archive, including curatorial and artistic intervention, and the creation of alternative histories; the impact of digitisation, and issues of copyright and authorship.
This module explores innovations by women through the 20th and 21st centuries in the areas of writing, film and photography. Through paying close attention to their experimental practices, it will explore questions of gender and sexuality in relation to the formal conventions of, among others, narrative, voice, montage, mimesis and the intertextual.
The module has a theoretical focus on gender studies, philosophies of language, and theories of the avant-garde. Authors and artists studied include Gertrude Stein, Dorothy Richardson, Claude Cahun, Djuna Barnes, Maya Deren, Anaïs Nin, Marguerite Duras, and Kathy Acker. The theoretical element of the course encompasses such thinkers as William James, Hélène Cixous, Luce Irigaray, Julia Kristeva, Simone de Beauvoir, and Denise Riley.
Focusing on the 1990s to the present day, this module examines the idea of the "queer". Examining a range of theoretical, literary and cultural perspectives on the topic, the module will investigate what queer means and how it has shaped our ideas about sexuality, identity, intimacy, desire and representation. Each week students will engage with some theoretical writing to complement and extend our engagement with the primary material.
This module examines the issues and practices involved in presenting non-western cultures to a diverse audience through visual practices. You will look at how representation produces meaning, and consider the main frameworks that can help you understand how cultures are represented in a range of contexts. Key issues explored include: postcolonialism; globalisation; the relationship between photography and ideology; the ethics of representation; the birth of the museum; contemporary roles of western cultural institutions; and audiences as citizens and consumers. The module is run through seminars and workshops in London museums and archives.
This interdisciplinary module explores the emergence of American trauma culture from the mid-nineteenth century to the present. Drawing upon key literary, cultural, and critical texts, the course interrogates the ways in which evolving conceptions of trauma are inherently related to the changing conditions of historical modernity, informed by processes of industrialisation, technologisation, militarisation, and securitisation. Seminars will highlight the paradoxes and inconsistencies inherent to various trauma paradigms, examining the ambiguous relations they construct between individuals and collectives, internal and external borders, mind and body, past and present, private and public life.
Using a range of theoretical, historical, literary, cinematic, visual and other cultural texts, you will explore the idea of urban culture as it has developed since the mid-19th century. The module considers a variety of different representations of the city, and the ways in which they understand the specificity of urban experience itself. You will also explore the changing global forms and interrelations of 'western' and 'non-western' urban forms.
This module aims to enable students to gain first-hand experience of working within a context relevant to their career objectives; to enhance the opportunities for translating theoretical and practical knowledge into professional skills and to encourage students to make beneficial connections within a professional context.
Programme Specification
For more details on course structure and modules, and how you will be taught and assessed, see the programme specification.
To request an accessible version of the programme specification, please email [email protected]
Course Leader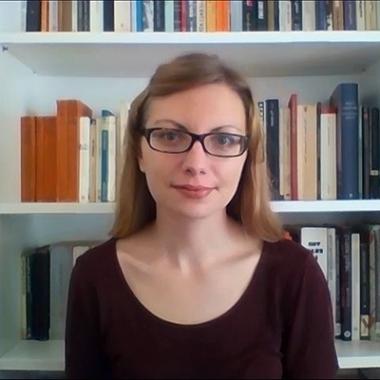 A minimum of a lower second class honours degree (2:2) in a relevant discipline. 
If your first language is not English you should have an IELTS 6.5 overall with 6.5 in writing.
Applicants are required to submit one academic reference.
More information
Graduates from the MA in Cultural and Critical Studies have gone on to pursue a wide variety of careers both within the educational, cultural and creative sectors and beyond.
Recent graduates from the course have gone on to become archivists in cultural institutions such as museums, galleries and universities, as community and educational programme co-ordinators for museums, as art gallery directors, theatre managers and a range of other roles within the creative industries, including public relations, marketing and recruitment.
Others have become language teachers and translators, while many have undertaken doctoral research and gone on to pursue careers in higher education or become teachers in secondary and primary schools.
Our Careers and Employability Service is here to support you to achieve your full potential.
With a growing network of over 3,000 employers around the world and a team of experienced careers consultants, we provide you with a variety of opportunities to work and develop new skills. As a University of Westminster student, you'll have access to our services throughout your studies and after you graduate.
We can help you:
find work placements, graduate jobs or voluntary experience related to your course
discover international opportunities to enhance your employability
write effective CVs and application forms
develop your interview and enterprise skills
plan your career with our career consultants
gain insights into your chosen industry through mentoring
meet employers and explore your career options at our employer fairs, careers presentations and networking events 
Find out more about the Careers and Employability Service.
Find out more about other employability initiatives at the University of Westminster.
English, Linguistics and Cultural Studies webinar
Department of English, Linguistics and Cultural Studies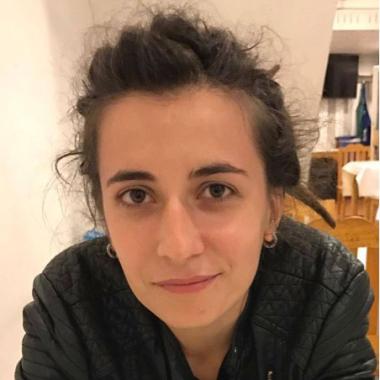 Andrea Midvighi
The MA was by far the most amazing experience of my life, thanks to the inspiring and wonderful professors I had. My specific interests received a lot of support and I was recommended an Erasmus course in Denmark, for instance, and many other conferences, exhibitions and talks that proved extremely interesting and useful. The interdisciplinary character of the MA attracted students from various countries and backgrounds and we all contributed in different ways to the discussions and from points of view that opened a fertile critical ground.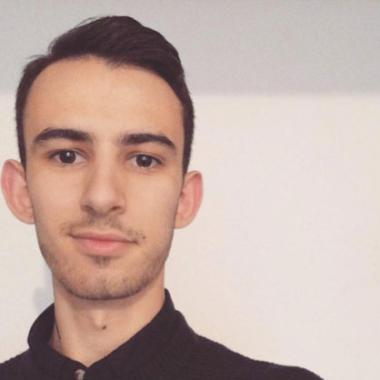 Paulo Silva
My time at Westminster has been fantastic. The university is incredibly open to diversity, whether of backgrounds or ideas, and that sort of exposure is fundamental in your development not only as a student but as a citizen.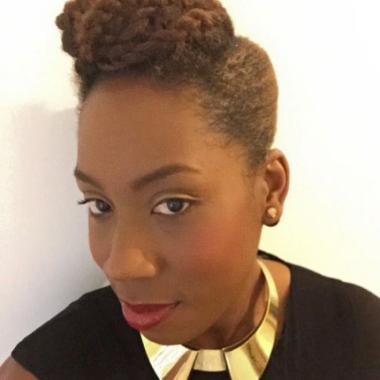 Donalea Scott
I had a great experience. The course was flexible enough to both accommodate January enrollment and allowed for me to work while taking the course part-time. I had been a little anxious about going back to university after a large lapse of time, though found the faculty extremely supportive of my interest to study, and I was given helpful advice about the course prior to applying. The course provided me with the knowledge, skill and confidence to pursue an academic career and I was able to make valuable connections with both fellow students and faculty.
UK tuition fee: £3,750 (Price per academic year)
When you have enrolled with us, your annual tuition fees will remain the same throughout your studies with us. We do not increase your tuition fees each year.
Find out how we set our tuition fees.
Alumni discount
This course is eligible for an alumni discount. Find out if you are eligible and how to apply by visiting our Alumni discounts page.
Funding
As well as tuition fee loans, there is a range of funding available to help you fund your studies.
Find out about postgraduate student funding options.
Scholarships
The University is dedicated to supporting ambitious and outstanding students and we offer a variety of scholarships to eligible postgraduate students, which cover all or part of your tuition fees.
Find out if you qualify for one of our scholarships.
International tuition fee: £7,000 (Price per academic year)
When you have enrolled with us, your annual tuition fees will remain the same throughout your studies with us. We do not increase your tuition fees each year.
Find out how we set our tuition fees.
Alumni discount
This course is eligible for an alumni discount. Find out if you are eligible and how to apply by visiting our Alumni discounts page.
Funding
Find out about funding for international students.
Scholarships
The University is dedicated to supporting ambitious and outstanding students and we offer a variety of scholarships to eligible postgraduate students, which cover all or part of your tuition fees.
Find out if you qualify for one of our scholarships.
Course Location
Our Regent Campus is composed of three sites, situated on and around one of the most famous and vibrant streets in London. Our Humanities subjects are based at 309 Regent Street which includes recently refurbished social spaces, gym facilities and our Regent Street Cinema. Criminology, Sociology and Politics students are also taught at our Wells Street site. Westminster Law School resides at Little Titchfield Street. Alongside a full mock courtroom, hi-tech learning spaces and a pro-bono clinic, it also houses our state-of-the-art, 382-seat lecture theatre. For more details, visit our locations page.
Contact us
We have an FAQs page if you are applying this year.
Or you can contact the Course Enquiries Team:
Opening hours (GMT): 9am–4pm Monday to Friday
Your Westminster
Book an open day. Order a prospectus. Sign up for newsletters.