* Price per academic year
Course summary
The aim of this new integrated degree course is to enable you to develop a broad understanding of urban planning and design, and the contribution they can make to sustainable development. You will be equipped to work in an international interdisciplinary context.
The course will offer the first step in becoming a professional planner with a difference – a professional planner who has skills in urban design and site planning, who can understand the forces that shape towns and cities and the challenges of climate change, and who can make a valuable contribution to sustainable development in an international context.
The assessments on this multi-disciplinary course include written and graphic work, with a creative element, therefore this course is particularly suitable for creative students who also have ability in written work.
Learning, assessment and study visits
A variety of methods will be used to deliver this curriculum including lectures, seminars, workshops, field trips and studio-based tutorials. Approximately 50 per cent of the course is project work. All assessment of core modules involves coursework; there are no exams on core modules. This takes a variety of forms including essays, reports, case studies, presentations, sketch books, portfolios, individual and group projects.
In the first year there will be a focus on using London as a learning environment and you will study a number of different parts of the city. In the second year students will visit a city in a different national context. You will work with local community organisations to develop an understanding of the issues faced and then explore possible solutions.
Course structure
The following subjects are indicative of what you will study on this course.
To help you make an informed decision, you can have a look at how marks have been calculated and study time has been distributed on this course in the past.
Subjects of study include:
Contemporary Issues in Designing Cities
Construction and Environmental Design
History of Architectural and Urban Form
Skills for Planning and Architecture: analysis and visual communication
Project: Planning for Integrated Neighbourhoods
Credit Level 4
Subjects of study include:
Strategic Spatial Planning
Development Process and Property Markets
Project: Townscape and Conservation
Project: Regeneration and Development (with international field trip)
Credit Level 5
Subjects of study include:
Work Experience and Professional Practice
Sustainability and Environment
Research Report
Project: Planning Policy and Design Intervention
Credit Level 6
Westminster Plus Electives

As part of your course you may be able to take elective modules. Electives are an exciting opportunity to widen your experience at university and to gain skills and knowledge that will help make you more employable.
Find out about Westminster Plus Electives.
Professional recognition

This course is accredited by the Royal Town Planning Institute (RTPI) as meeting their requirements for the spatial planning element of initial planning education.
Graduates of the course would need to obtain a further qualification to meet the RTPI requirements for the specialist element of initial planning education (eg Urban Design MA or Transport Planning and Management MSc).
For further details of how to become a chartered town planner visit the Royal Town Planning Institute website.
Course Leader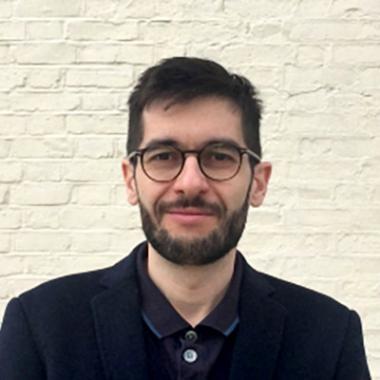 Giulio Verdini
Senior Lecturer
Giulio is an urban planner with a degree in Architecture and a PhD in Urban and Regional Development. He has worked as practitioner and academic scholar in Europe, South America and China and has gained international experience regarding the design and the development of cities in different parts of the world. At the University, he is the Course Leader for Designing Cities, teaching urban design studios and various modules such as skills for planning and architecture, history of the urban form and strategic planning.
Giulio has extensively published on urban issues in emerging countries, being consulted by local governments, NGOs, design firms and international organisations. He has also promoted international participatory design workshops with the involvement of local communities. Since 2012 he has been regularly involved in design workshops especially in Chinese rural villages.  
Designing cities equips students with the skills needed to rethink and transform the cities and communities of tomorrow in more sustainable way.
Typical offer
A levels – BBB

International Baccalaureate – 28 points

Pearson BTEC Level 3 Extended National Diploma – DMM
Applicants who meet these requirements and are currently studying an Art and Design Foundation are also encouraged to apply. You should prepare a portfolio of your own work which illustrates your skills, talents and interests through a variety of media and forms; it may include sketches, drawings, collages, modelling and 3D work. The portfolio should evidence your creative process as well as the final outcome, so please include developmental work as well as final pieces. You may be asked to attend an interview and present your portfolio, or submit work online.
If your first language is not English, you will need an IELTS score of 6.0 overall, with 5.5 in each element.
View more information about our entry requirements and the application process.
Typical offer
International Baccalaureate – 28 points
If your first language is not English, you will need an IELTS score of 6.0 overall, with 5.5 in each element.
More information
Urban designers and city planners are involved in many types of jobs that seek to address sustainable community changes. Traditional professional areas are: land use, environmental protection, local economic development, transportation, community design, housing, and social planning.
Practitioners in the field are involved in:
developing planning policies
master planning
urban design
urban conservation
delivering urban development and regeneration projects
Increasingly they are engaged in collaborative works, often with people from other disciplines such as architecture, public health, energy development and so on.
Urban designers and planners find jobs in the private sector (consultancy companies, self-employment), NGOs and international organisations as well as the public sector (local councils, government).
You can read more about careers and employment on the Royal Town Planning Institute website and about planning on the Association of Collegiate Schools of Planning website.
In 2016, the Department of Urban Planning and Transport has received a Quintin Hogg Foundation grant. This has been instrumental to develop a network of industry links with some of most important urban design firms located in London, with the potential of being involved in studio teaching (crits, tutorials), guest lectures and so on.
What employers say about the course
"This course provides the base for students to work within the built environment and develop a wider appreciation of urban planning and architectural design in an international context.
"I am particularly supportive of the work placement the course offers, which will provide real-life experience and reflection that the students can apply within their future built environment careers."
Katy Neaves, Executive Chair of the Urban Design Group and Head of Visual Impact Assessment at Turley
"This course offers students the opportunity to develop into highly employable, well-rounded, multi skilled professionals who will be well equipped to take forward the future of our cities and support the delivery of growth.
The ethos of the course particularly resonates with me as it has been a personal commitment of mine to break down the professional silos that exist within our industry."
Waheed Nazir, Director of Planning and Regeneration for Birmingham City Council
As part of the course you will complete a two-week placement in practice. In the final year the Work Experience and Professional Practice module will provide you with an overview of different types of practice and help you prepare for employment.
Our Career Development Centre has just been shortlisted for the Best University Careers Service in the National Undergraduate Employability Awards for 2017.
With a growing network of over 3,000 employers around the world and a team of experienced careers consultants, we are here to help you succeed.
In 2015–16, we helped over 1,500 students find work placements across a range of sectors, with 250 employers attending 14 on-campus skills and careers fairs.
As a Westminster student, you'll have access to our services throughout your studies and after you graduate.
We can help you:
find work placements related to your course
find part-time/vacation, placement and graduate jobs, including voluntary experience
find international opportunities to enhance your employability
market yourself effectively to employers
write better CVs and application forms
develop your interview and enterprise skills
plan your career with our careers consultants
meet employers and explore your career options at our employer fairs, careers presentations and networking events throughout the year
Find out more about the Career Development Centre.
Meet the academic
Senior Lecturer Nasser Golzari shares his view of what sets the University of Westminster apart from other universities, and talks about the Faculty, his research interests and his academic background.
UK and EU tuition fee: £9,250 (Price per academic year)
The amount you will pay may increase each year to take into account the effects of inflation.
Find out how we set our tuition fees.
Funding
As well as tuition fee loans, there is a range of funding available to help you fund your studies.
Find out about undergraduate student funding options.
Scholarships
The University is dedicated to supporting ambitious and outstanding students and we offer a variety of scholarships to eligible undergraduate students, which cover all or part of your tuition fees.
Find out if you qualify for one of our scholarships.
International tuition fee: £13,400 (Price per academic year)
The amount you will pay may increase each year to take into account the effects of inflation.
Find out how we set our tuition fees.
International student funding
Find out about funding for international students.
Scholarships
The University is dedicated to supporting ambitious and outstanding students and we offer a variety of scholarships to eligible undergraduate students, which cover all or part of your tuition fees.
Find out if you qualify for one of our scholarships.
Course Location
Our Marylebone Campus has benefitted from a multi-million pound refurbishment resulting in new workshops, digital studios and development of the Marylebone Library. The campus is home to the Faculty of Architecture and the Built Environment and Westminster Business School. For more details, visit our Marylebone Campus page.
Contact us
Contact the Course Enquiries Team:
+44 (0)20 7915 5511
Opening hours (GMT): 9am-5pm Monday to Friday
Your Westminster
Book an open day. Order a prospectus. Sign up for newsletters.