* Price per academic year
Course summary
The Tourism and Events Management BA explores the relationship between tourism, events and the wider environment, developing the skills you need to successfully evaluate and manage tourism and stage events in host destinations. The course is designed for students who have an interest in the tourism sector generally and are keen to focus on the dynamic field of events management. The course is designed to provide a combination of the practical elements of events management with an in depth understanding of the potential impacts of events and their role in developing destination product and destination image. The course takes an international perspective and includes a field trip in each year of study. 
The course provides a thorough grounding in the subject and the theoretical principles that underpin tourism and event policy and management, but also has a strong emphasis on skills development for the workplace, including presentation skills, research, data analysis, budgeting, negotiation and content planning. Teaching methods include lectures, seminars, workshops, projects (eg staging an event), field study, and tutorials. Each student is allocated a personal tutor for academic guidance and pastoral care.
Course structure
The following subjects are indicative of what you will study on this course.
To help you make an informed decision, you can have a look at how marks have been calculated and study time has been distributed on this course in the past.
Subjects of study include:
Current Debates in Tourism
Hospitality in Tourism and Events
Language
Principles of Event Management
Strategic Planning for Tourism and Events
Study Skills and Employability
Understanding Events
Understanding Tourism
Credit Level 4
Subjects of study include:
Destinations
Event Operations
Event Production
Eventful Cities
Heritage Tourism
Language
Marketing Tourism and Events
Sports Tourism
The Airline Industry
The Research Process
Credit Level 5
Subjects of study include:
City Tourism and Urban Change
Critical Themes in Event Management
Delivering Award and Reward Events
Dissertation
Employability for Tourism and Events
Event Design and Technology
Language
Managing Airports
Mega-Events and Urban Regeneration
Responsible Tourism in the Developing World
Staging an Event
The Politics of Tourism
Tourism and the Mediterranean: Comparative Study
Credit Level 6
Westminster Plus Electives

As part of your course you may be able to take elective modules. Electives are an exciting opportunity to widen your experience at university and to gain skills and knowledge that will help make you more employable.
Find out about Westminster Plus Electives.
Course Leader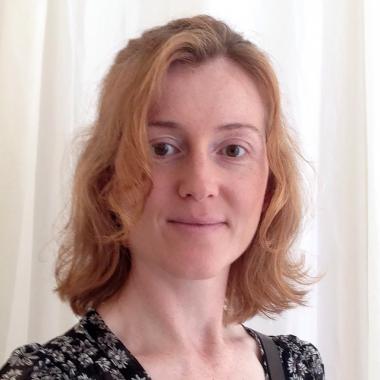 Dr Helen Farrell
Senior Lecturer
Helen teaches on all of the tourism degree routes and is also an active researcher. She is a member of the teaching and learning committee, and represents the course in the wider faculty. You are most likely to meet Helen during classes on sustainable tourism, research methods or skills development, but you will also see her in tutorials and small group meetings as part of the personal tutoring process.
Her research interests are in rural and outdoor tourism and recreation, which may seem somewhat unusual for a London-based academic but allows her to represent the non-urban aspects of tourism in a very urban campus setting. When not working, she can mostly be found horse-riding or camping.
All of our students come away with a good grounding in tourism from a theoretical and practical perspective.
Typical offer
One of the following (or an equivalent qualification):
A levels – BBB
International Baccalaureate – 28 points
Pearson BTEC Level 3 Extended National Diploma – DDM
Access to HE Diploma - Pass with 45 credits at Level 3 with a minimum of 33 Level 3 credits at Merit or Distinction
In addition to one of the above, you should have:
GCSE minimum grade 4 (Grade C in grading system prior to 2017) in Maths and English.
View more information about our entry requirements and the application process.
Typical offer
International Baccalaureate – 28 points 
More information
All of our students, no matter which tourism course they take, come away with a good grounding in tourism from a theoretical and practical perspective. We take a policy-orientated approach, drawing on issues of strategy and planning, which means they are well-suited to work in planning and strategic roles in their future careers. Our event specialists gain plenty of hands-on and technical expertise in events management and are more likely to go into this field – they are also the graduates most likely to start their own businesses.
Specific examples of where our graduates have found work include:
Transport: British Airways, Japan Airlines, cruise companies
Hotels: Edwardian, Marriott, Hilton, Melia, Four Seasons
Destination management: Visit England, London & Partners, Hungarian Tourist Board, Croatia Tourist Board
Events agencies: Reed, UBM, marketing departments of large corporations
Events venues: Excel and other venues, Royal Society for Medicine
Travel agencies and tour operators: TUI, TripAdvisor, Cosmos, Hotelbeds
Start own business
Tourist attractions: Kew Gardens, National Trust
Further study (Master's and PhDs)
Students can choose option modules that include work placements.
Many of our staff have previously worked in tourism or events, or are still active in the industry (working part-time with us, and part-time in their own businesses). We have a well-established network of professional links throughout London, the UK and much further afield.
Our Career Development Centre has just been shortlisted for the Best University Careers Service in the National Undergraduate Employability Awards for 2017.
With a growing network of over 3,000 employers around the world and a team of experienced careers consultants, we are here to help you succeed.
In 2015–16, we helped over 1,500 students find work placements across a range of sectors, with 250 employers attending 14 on-campus skills and careers fairs.
As a Westminster student, you'll have access to our services throughout your studies and after you graduate.
We can help you:
find work placements related to your course
find part-time/vacation, placement and graduate jobs, including voluntary experience
find international opportunities to enhance your employability
market yourself effectively to employers
write better CVs and application forms
develop your interview and enterprise skills
plan your career with our careers consultants
meet employers and explore your career options at our employer fairs, careers presentations and networking events throughout the year
Find out more about the Career Development Centre.
UK and EU tuition fee: £9,250 (Price per academic year)
The amount you will pay may increase each year to take into account the effects of inflation.
Find out how we set our tuition fees.
Funding
As well as tuition fee loans, there is a range of funding available to help you fund your studies.
Find out about undergraduate student funding options.
Scholarships
The University is dedicated to supporting ambitious and outstanding students and we offer a variety of scholarships to eligible undergraduate students, which cover all or part of your tuition fees.
Find out if you qualify for one of our scholarships.
International tuition fee: £13,400 (Price per academic year)
The amount you will pay may increase each year to take into account the effects of inflation.
Find out how we set our tuition fees.
International student funding
Find out about funding for international students.
Scholarships
The University is dedicated to supporting ambitious and outstanding students and we offer a variety of scholarships to eligible undergraduate students, which cover all or part of your tuition fees.
Find out if you qualify for one of our scholarships.
Course Location
Our Marylebone Campus has benefitted from a multi-million pound refurbishment resulting in new workshops, digital studios and development of the Marylebone Library. The campus is home to the Faculty of Architecture and the Built Environment and Westminster Business School. For more details, visit our Marylebone Campus page.
We believe that field trips can make a huge contribution to student learning and course enjoyment and we take full advantage of our superb location to make visits to London hotels, event venues, visitor attractions and cultural sites.
At undergraduate level students will be taken on one residential field trip each year:
In the first year we travel to a UK historic city to study issues such as visitor management, seasonality planning and festivals.
In the second year you will either travel to an event destination, or to a UK seaside resort to study issues such as beach management, conference and business tourism and the night-time economy.
In the third year we travel to a Mediterranean island to study issues such as market diversification and tourism impacts.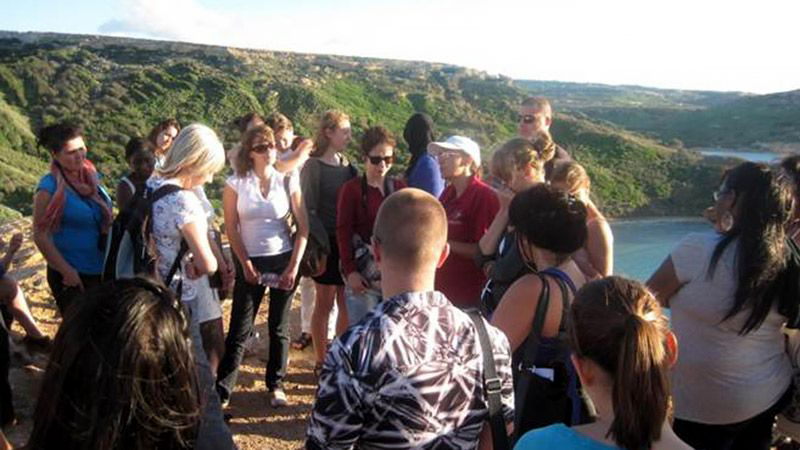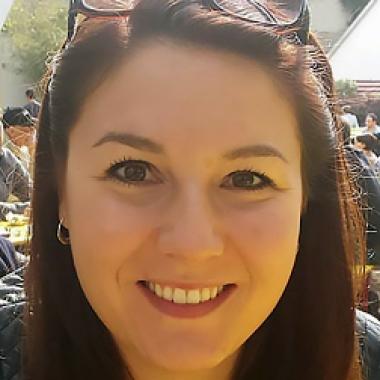 Jana Ruckser
I really loved the subjects taught and the expertise of the faculty staff. Not only did we learn the ins and outs of modern tourism (and its historical background), the lectures were also versatile and the staff were not only lecturers, but people with a real tourism background who knew what they were talking about.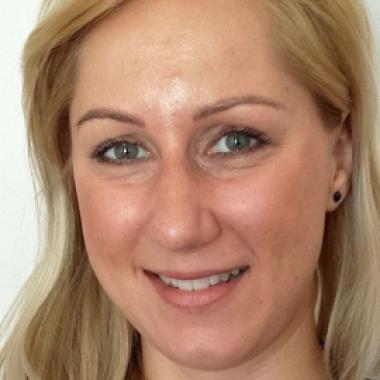 Anita Sipos
The modules were carefully structured helping me to get the best possible knowledge about the travel industry. I appreciate and thank all my lecturers who have been a constant support and helped me to complete my studies successfully.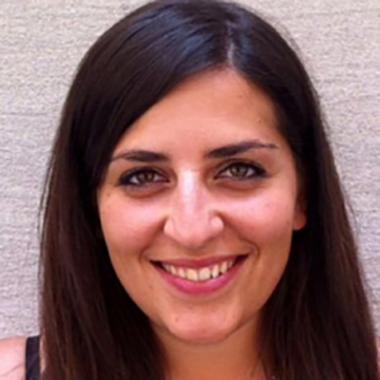 Emanuela Peluso
One of the greatest advantages of studying at Westminster has been the opportunity to meet and mix with people from all over the world and establish a real international network of friends. I truly believe that the University of Westminster is a great place to study this subject because it gives you a real international feel.
Find out more
Tourism and Events at Westminster
Watch our video to find out more about studying Tourism and Events courses with us.
Contact us
Contact the Course Enquiries Team:
+44 (0)20 7915 5511
Opening hours (GMT): 9am-5pm Monday to Friday
Your Westminster
Book an open day. Order a prospectus. Sign up for newsletters.