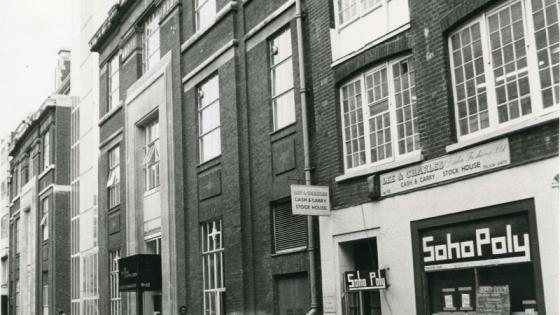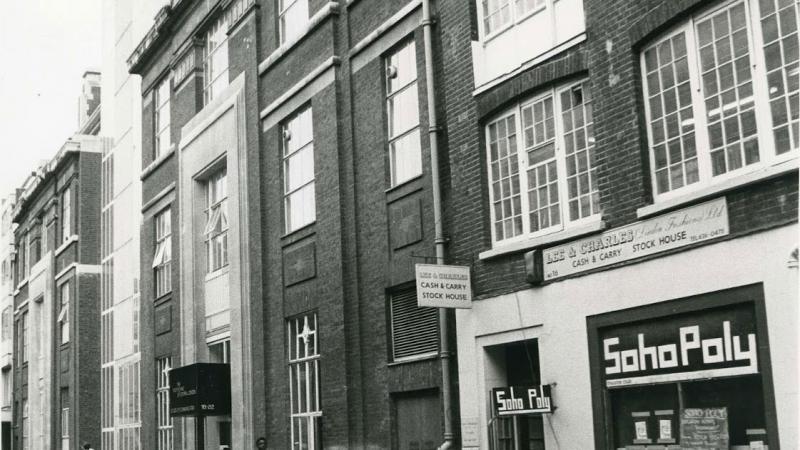 The Soho Theatre mounted its first production in 1968. For the next four years, it hopped from one small venue to the next. Then, in 1972, its founders, Verity Bargate and Fred Proud, moved the company into its first 'permanent home', a tiny basement space owned by the then Polytechnic of Central London (now the University of Westminster).
Here, the theatre quickly became known as the Soho Poly and established itself as one of the most famous fringe venues of the 1970s and 80s. Indeed, the Soho Poly is a hugely significant part of British post-war theatre history. Writers pushed boundaries of form and content, and made a major contribution to the fringe and alternative theatre boom. The roll call of names associated with the Soho Poly includes (to name just a few): Nigel Hawthorne, Simon Callow, David Warner, Bob Hoskins, John Hurt, Pam Gems, Caryl Churchill, David Edgar, Sue Townsend, Barrie Keeffe and Adrian Shergold.
The theatre company moved out of the Soho Poly basement in 1990, eventually re-settling on Dean Street where it is now one of the country's most important and successful London theatres. The period when it was based at the Soho Poly (1972-1990) remains, however, the most formative period in the theatre's history.
After years of languishing as a storeroom at the University of Westminster, Matt Morrison rediscovered the space as part of his ground-breaking doctoral work on fringe and alternative theatre and the Soho Poly Festival was held in 2012 to mark the venue's 40th anniversary. With funding from the British Academy and the Arts and Humanities Research Council, the space was re-opened once more in 2017 as part of the Being Human Festival, which met with great success as witnessed by these testimonials.
Following these successes, The Soho Poly Project now seeks to capture the spirit of the Soho Poly with an ongoing series of innovative events and activities. Matt Morrison and Guy Osborn hope you will join them on this journey.