We have ambitious plans to restore one of London's most iconic and historically important alternative theatre venues, located in the basement of the University of Westminster's Riding House Street building.
Opening in 1972, the Soho Poly quickly established itself as a pioneering fixture on the London 'fringe', helping to launch the careers of actors, writers and directors including Hanif Kureishi, Simon Callow, Bob Hoskins, Caryl Churchill and Timberlake Wertenbaker. Many BBC producers from the nearby Broadcasting House also commissioned works first showcased at the Soho Poly.
It was the leading venue for radical 'lunchtime theatre' and was dedicated to widening democratic access to the arts. It also gave voice to underrepresented writers, particularly women.
Abandoned in 1990, it fell into disrepair. It was rediscovered in 2012 and plans were immediately put in place to mount new pop-up performances, re-engaging students, local residents, and the wider London arts community.
All images by Nobby Clark, courtesy of ArenaPal.
Why the space is important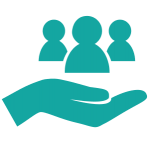 Supporting community projects
In addition to supporting local schools and charities, the theatre will provide a contemporary performance and education venue for the London arts community and beyond.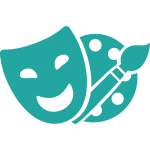 Boosting London's post-Covid arts recovery
We're on a mission to bring arts back into people's lives, creating a vibrant performance venue and a hub for student and community engagement. This project will be at the forefront of the post-Covid West End arts revival.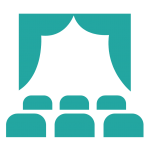 Keeping historical locations thriving
The Soho Poly is one of the last-surviving post-war fringe and alternative theatre venues. A seminal theatre space from 1972, it also has an earlier and equally fascinating musical and cultural history. This restoration will celebrate the past and engage the future of the space.
Our plans for the space
The renovation works will involve installing crucial disability access, creating a new exhibition and public engagement space and renovating the restored professional performance venue. The renovations will also ensure it meets essential health and safety requirements.
Help us restore the Soho Poly
Your donation will enable us to carry out works to restore the theatre, install crucial disability access and create our new exhibition and public engagement space.
We invite you to support us.
If you have any questions about the project, please contact [email protected]
When you donate to the renovation, you'll be helping to secure the future of the theatre to ensure we're able to host exciting and inclusive events for a wide and diverse audience including local residents, the arts community, students and staff. These events will include:
Lunchtime and evening theatre
Art exhibitions
Poetry and spoken-word festivals
Our new Soho Poly Music Club and LGBTQ+ Drama Club
Creative Writing courses in partnership with older people's charity Open Age
Regular local community workshops
Workshops (eg writing and poetry) for pupils in our local schools partnership network
Mentorship programmes and internships for students and the local community
"I thank God for this course. Being on the shielding programme, it helped me not to feel excluded from society. It gave me the opportunity to spend good quality focused time learning and crafting an art form."
Participant on the Soho Poly's Memoir 4-week writing course
"I've come along for the last 3 years to your Soho Poly events and they are always a real highlight of the festival for me. It felt like an incredibly special treat to see the performance and it was also so interesting to hear about the history of the space"
Regular attendee at Soho Poly performances
"The course itself has brought a huge benefit to our members during difficult times. Now more than ever, many of our members are at risk of being socially isolated and projects like this, make sure that older people are not left behind."
Participant on the Soho Poly's Memoir 4-week writing course
Recognising your support
To show our gratitude for your funding, we are delighted to offer a range of ways to recognise your support.
£75,000
Space-naming opportunities
If you donate over £75,000, there may be opportunities to put your name on a space at the historic Soho Poly, for example the Green Room or part of the Exhibition Space.
£7,500
Your name on the Box Office
If you donate £7,500, your name could be on the theatre's information desk or Box Office.
£5,000
Your name on our donor tree installation
If you donate £5,000, your name could be on a leaf of our donor tree installation.
£1,500
Your name on the audience benches
If you donate £1,500, your name could be on the audience benches in the auditorium.
£1,000
Your name illuminated on the stairs
If you donate £1,000, we could put your name on an illuminated stair riser on the internal stairs down into the basement theatre.
£100+
If you donate over £100, you'll receive an official piece of Soho Poly merchandise (for example, a mug and pin).
Once you've donated using our 'Donate now' button below, a member of the Development Team will be in touch within 72 hours to plan the recognition of your donation.
We've secured valuable contributions from investors to fund our community projects, including The National Lottery Heritage Fund and The Quintin Hogg Trust. We now need support from you to help us restore the Soho Poly space so we can bring our programmes to a fantastic historical venue.
Help us restore the Soho Poly
We invite you to support us.
If you have any questions about the project, please contact [email protected]
Our previous projects
We've delivered other successful capital projects to transform access to arts and culture.
Regent Street Cinema
We raised £3.5m to restore the birthplace of British Cinema, The Regent Street Cinema, which reopened its doors in 2014. 
Ambika P3
We raised £350,000 for essential capital works required for our Ambika P3 exhibition space on Marylebone Road.
Contact us
To speak to a member of our Development Team, please email us to organise a phone call or meeting.