* Price per 20-credit module
Course summary
The growth in global construction is fuelling the demand for professional quantity surveyors and construction commercial managers who can take a holistic view of construction projects – overseeing costs, contractual and procurement matters – from inception to completion. Our project-based approach to learning exposes you to live and past construction projects from the outset, preparing you to accurately predict and control project costs.
This professionally focused degree will prepare you to confidently and effectively manage the commercial aspects of building and civil engineering projects across the property and construction industries. Whether you're already working in construction or looking to enter the industry, you can start your journey to becoming a certified quantity surveyor or commercial manager.
Fully accredited by the Royal Institution of Chartered Surveyors (RICS), the Chartered Institute of Building (CIOB) and the Chartered Association of Building Engineers (CABE), it will equip you with the professional and technical skills to ensure projects are delivered on time, to the required quality and within budget. This involves early cost planning, procurement evaluation, tendering, estimating, contractual routes, project cost control and commercial management.
Our central London location and numerous industry contacts, which include Great Portland Estates, Mace, Lendlease, The Portman Estate, Wilmott Dixon, Multiplex, Transport for London and The Crown Estate, enable us to invite practising professionals to give guest lectures and regularly contribute to the course. They provide buildings as case studies for coursework, learning materials (drawings, reports, clients briefs etc.) and come into the University to give face-to-face formative feedback on students' work. We aim to create authentic learning activities to ensure you are business-ready for employment or can further progress in your existing careers.
Our construction courses share a common 'Level 4'; the first year of the full-time course or the first two years if studying part-time. Shared core modules allow you to gain knowledge of the different professional roles and the interdisciplinary nature of the modern construction industry. At the end of the Level 4, you'll be better placed to choose the course-specific modules in later years of study that emphasise the knowledge and skills for your chosen profession. It also means that, should your interests change, you can switch course.
Top reasons to study with us
9th in UK for Land & Property Management (Complete University Guide 2021)
Ranked 14th in the UK for Building by The Times Good University Guide 2021, placing Westminster 2nd in London
Fully accredited by RICS, CIOB and CABE
Professionally focused course designed to produce graduates capable of dealing with the technological and managerial processes associated with pre and post-construction building lifecycle
Taught by a knowledgeable, approachable and multicultural teaching team, who are professionally qualified having come from professional practice and/or construction research
Take part and visit major construction and infrastructure projects, in the UK and abroad. Recently we have visited off-site manufacturing facilities and major London projects, such as Crossrail, Battersea Power Station, Google Headquarters
Street walks and talks – a series of guided walks around Marylebone, Fitzrovia and Kings Cross, which have a wealth of historic buildings, modern buildings, examples of adaptation and reuse of buildings, such as Coal Drop Yard in Kings Cross
Outstanding facilities include the Fab Lab, used to build models, test construction materials and for 3D printing, photographic facilities and simulation through virtual and augmented reality
Course structure
This course provides you with knowledge and understanding of the context, core concepts and theories relevant to quantity surveyors and commercial management in the design, creation and maintenance of a sustainably built environment to meet the needs of clients both nationally and internationally. Ever mindful of your route to professional practice, we pay particular attention to developing the behaviour and attitudes required of modern construction professionals. Core modules cover subjects that cross the industry, such as health and safety, site practice, construction technology, design and form, materials and building science, structures and digital construction. Specific modules covering course and profession specific content are delivered as study progresses.
The following subjects are indicative of what you will study on this course.
The contents of this course are the same, whether you study full-time or part-time. Please note, Level 4 corresponds to Year 1 of the full-time version of the course, Level 5 corresponds to Year 2, Level 6 corresponds to Year 3.
Please note: this course is also offered as part of a degree apprenticeship programme. Further details are available on the Degree apprenticeships and sponsored degrees page.
You will be introduced to the key theories and concepts of building design, building science, construction technology, the built environment, and digital construction. You will develop your knowledge of theses core theories and concepts. Right from the start, you will be introduced to real-world projects and case studies: we try to take you out of the classroom to visit building sites and learn about quantity surveying and commercial management in the field. You also attend events and exhibitions, for example, at The Building Centre and Futurebuild. Most of the topics are around simple construction at this level.
Subjects of study include:
Design – Design Principles
Design – Graduate Attributes & Digital Literacy
Management – Built Environment
Management – Project, Commercial and Organisational Environment
Technology – Building Science and Structures
Technology – Construction Technology and Services
Credit Level 4
As the course develops, you will move on from simple construction to look at high rise and wide span building, looking at their structure and fabric and how to procure and manage their design, develop costings and procure construction services. You will look at the measurement, quantification and estimating of building costs together with the principles underlying project financial, contractual and site management. In future, we hope to offer a European field trip to highlight different international practices within construction and other manufacturing and production industries.
Subjects of study include:
Design – Digital Practice
Management – Project Procurement, Management and Law
Management – Construction Project Based Learning
Management – Project and Commercial Management
Management – Advanced Measurement
Technology – Fabric and Performance
Credit Level 5
Study focuses on the frameworks and contractual arrangements under which construction takes place to further develop your knowledge and skills in the areas of project evaluation and development, cost information systems, whole life costing and supply chain management. You will also look at professionalism and the requirements of the professional bodies, together with sustainable design and construction to ensure students are ready for the workplace and to carry on their journey to achieve professional recognition. Students also investigate a current issue of their choice in the final year. During this year, you have the option to take part in a week-long trip abroad to look at building and infrastructure projects, with some free time to explore the area that you are visiting.
Subjects of study include:
Current Issues in the Built Environment
Management – Professional Practice
Management – Contract Administration and Practice
Management – Project Management
Management – Project Evaluation and Development
Technology – Construction Technology and Innovation
Dissertation
Credit Level 6
Professional recognition
This course is fully accredited by the Royal Institution of Chartered Surveyors (RICS), the world's leading professional body for qualifications and standards in land, property, infrastructure and construction. Successful completion fulfils the academic requirements to become a professional member with the designation MRICS after gaining experience in the workplace and passing the Assessment of Professional Competence. Additionally, the course is accredited by the Chartered Institute of Building (CIOB), which has granted Westminster Business School 'Accredited Centre Status'. Graduates from this course can apply, with appropriate experience, for membership of CIOB and the designation MCIOB. The course is also accredited by the Chartered Association of Building Engineers (CABE).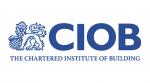 Programme Specification
For more details on course structure and modules, and how you will be taught and assessed, see the programme specification.
Careers
With our focus on professionalism and international practice, this accredited course will provide you with the principal skills needed to become Quantity or Commercial Manager and, with further education and experience, you can progress towards full professional qualification with the RICS and CIOB. There is a wide choice of careers open to you, including professional quantity surveying, commercial management, project and facilities management, value and risk management, procurement management, property investment and development, arbitration and dispute resolution, capital allowances and tax consultancy and property development.
Our graduates have developed careers with many types of organisations including surveying firms; property consultancies; commercial companies; central government; local authorities; and large property-owning organisations, such as housing associations, retailers and leisure groups. Others have also pursued further studies at Masters level, either on a full-time or part-time basis, typically in areas such as construction or project management, Construction Law or Commercial Management.
The University's Careers and Employability Service has built up a network of over 3,000 employers around the world, helping all our students explore and connect with exciting opportunities and careers.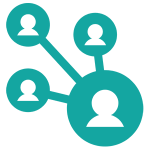 Learn how to use social media in your job hunt or LinkedIn to kickstart your career.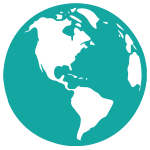 Develop your cultural intelligence – or 'CQ' – studying alongside students and staff representing more than 100 nationalities.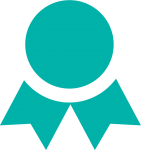 The Duke of Edinburgh award
Undergraduate students within the School of Applied Management can undertake their Duke of Edinburgh award.
Industry links
Our course was designed with input from a range of industry professionals and, to retain currency and relevance, we receive ongoing feedback from the School's Employability Advisory Board. Current members include practitioner representatives from the multinational construction, property and infrastructure company Lendlease, commercial property experts Chase and Partners, and CABE. You'll be taught by staff with substantial industry experience and be exposed to real professional practice and projects throughout.
We are proud of our excellent industry links with a host of construction companies and key professional bodies, including RICS, CIOB and CABE. They enable us to host a highly successful Annual Property and Construction Careers Fair, which in 2019 attracted 40 employers including CBRE, Mace, JLL, Barratt Developments, Bouygues UK, Savills, Carter Jonas and Grainger. Immensely popular with our students, the fair provides a unique opportunity for them to meet with leading employers in the property and construction sector, learn first-hand about their organisations, secure work experience or receive guidance from a panel of speakers on the graduate scheme application process for some of the larger employers.
Job roles
This course will prepare you for roles such as:
Professional quantity surveyor
Commercial manager
Procurement manager
Project manager
Development manager
Graduate employers
Graduates from this course have found employment at organisations including:
Gleeds
Lendlease
Galiford Try
Ballymore
Wilmott Dixon
Wates
Mace
AECOM
Arcadis
Westminster Employability Award
Employers value graduates who have invested in their personal and professional development – and our Westminster Employability Award gives you the chance to formally document and demonstrate these activities and achievements.
The award is flexible and can be completed in your own time, comprising a set of core and optional extracurricular activities. 
Activities might include gaining experience through a part-time job or placement, signing up to a University-run scheme – such as mentoring or teaching in a school – or completing online exercises.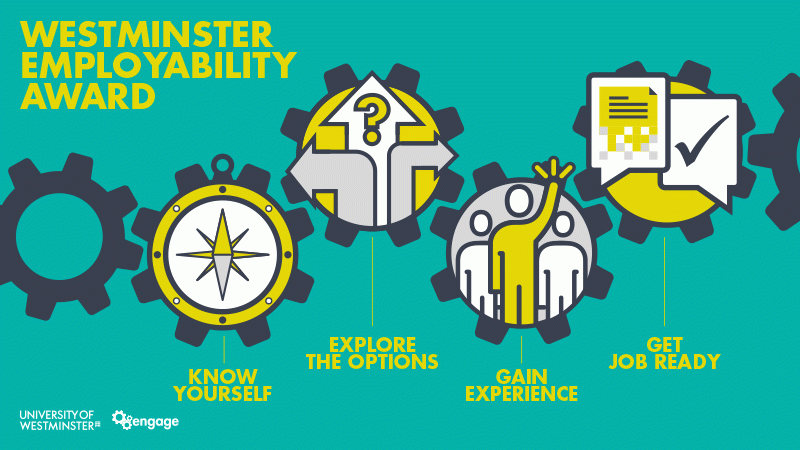 International Opportunities
Many of our courses offer international study and work experiences, and the University provides other global opportunities that all students can apply for - so whatever you're studying, you'll have the chance to go abroad.
Opportunities could include:
Taking part in semester or year-long exchanges at institutions around the world
Attending an international summer school or field trip
Developing your CV through volunteering or work placements abroad
International experience broadens horizons, boosts self-confidence, and improves global understanding, alongside being fantastic for your career.
Find out more about our international opportunities, including funding options and where you can go.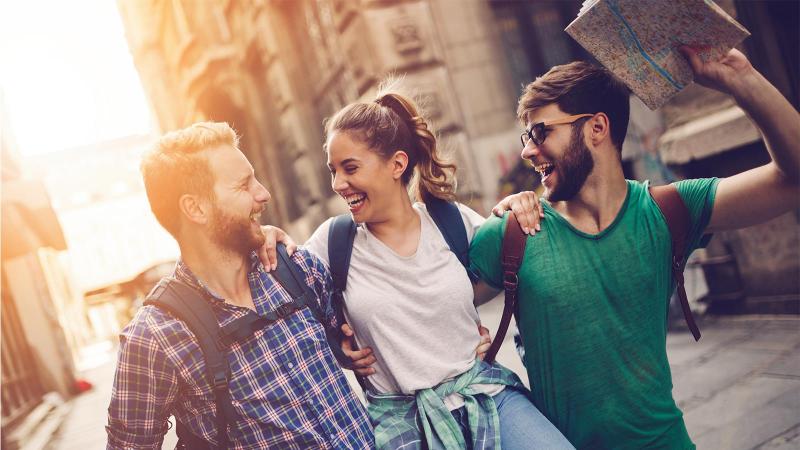 Course Leader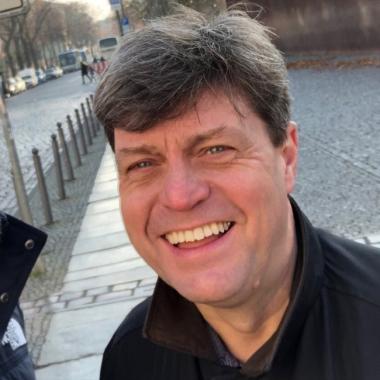 Ian Cannings
Principal Lecturer
Ian joined the University of Westminster in 2013 after a long career – of 35 years – in the property and construction industry. Now a Fellow of the Higher Education Academy, he originally graduated in Building Technology and Management here, back in 1987 and went on to achieve a Post Graduate Certificate in Higher Education and an MBA from Henley Business School.
Ian teaches various subjects at undergraduate and postgraduate level, including general management, law, commercial management, site, professional and contract practice. He is particularly interested in enhancing the student experience and has increased project-based work within the course and focuses on the development of relevant professional skills, such as communication, teamwork, problem solving, critical thinking and initiative and enterprise. He also plays an active part in the International Building Challenge and study field trips abroad.
Prior to joining the University, Ian, a member of the Institute of Directors, held management and leadership positions in various sizes of companies, including the Wates Group and Apex Contractors, and has used contacts within the industry to develop course material. He has researched and studied collaboration in the UK Construction Industry as part of his Master's studies.
I have been involved in various construction projects, both in the public and private sectors, and have significant experience in construction works in many sectors, including offices, retail and high end residential. I also have developer experience, mainly in residential projects, and have worked within project and development teams acting as client, client's representative or contractor. Whilst the Industry is sometimes criticised for not embracing change, I think that there has been a move towards accepting new methods and ways of working recently, an exciting time to be entering the industry!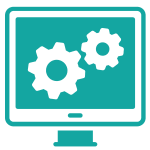 Access a range of industry-standard software and tools including U-value and government-approved SBEM software for energy-use modelling, and BCIS (Building Cost Information Service) for costing construction and refurbishment work, as well as digitised measurement and takeoff software.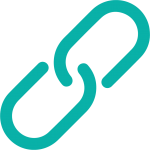 Combine theory and practice
A truly international learning experience linking theory to global practice through real-life case studies, guest lectures, field trips and construction site visits both in the UK and overseas.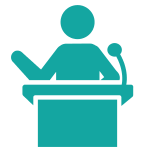 Our expert teaching team will share their professional experiences of a range of private practice quantity surveying consultancies, construction companies, clients, dispute resolution companies and international organisations.
Join us at an online open day and get a feel for student life at the University of Westminster.
You'll get a chance to: 
Speak to our academic staff
Take a virtual reality tour of our student halls
Ask us any questions you may have about student finance and accommodation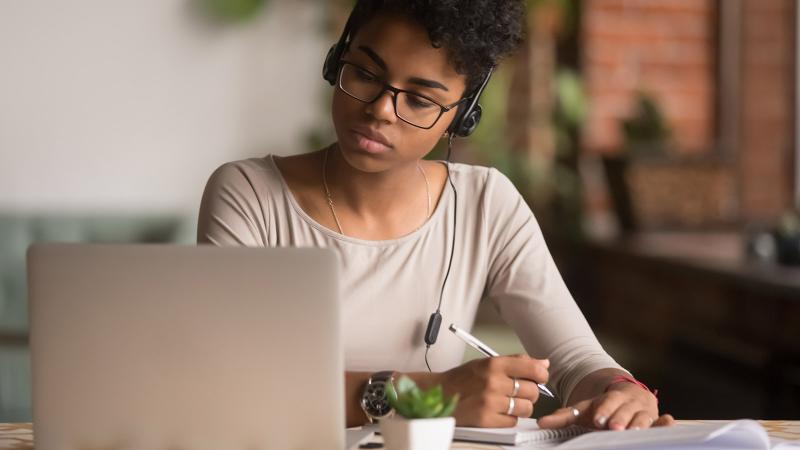 A Levels – BCC to BBB

International Baccalaureate – 104 to 120 UCAS Tariff points from the IB

BTEC Extended Diploma – DMM to DDM

BTEC Diploma – D*D*

Access – 104 to 120 UCAS Tariff points from the Access course
In addition to one of the above, you should have:
GCSE English Language grade 4/C – IB grade 4 Higher Level, GCSE Maths grade 4/C – IB grade 4
If your first language is not English, you will need an IELTS of 6.0 overall, with 5.5 in each component.
We also welcome applications from students who are taking a combination of qualifications listed above. For further information, please contact Course Enquiries.
View more information about our entry requirements and the application process.
International Baccalaureate – 104 to 120 UCAS Tariff points from the IB
If your first language is not English, you will need an IELTS of 6.0 overall, with 5.5 in each component.
More information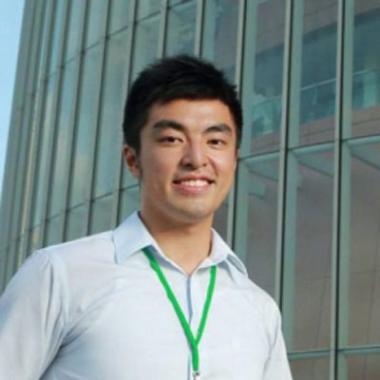 Siu Yin Kwan
Studying at Westminster has taken me to another level to see things and gain confidence to try. The combination of the location, student quality, supportive lecturers, professional events, hands-on experience and the intention to succeed really makes the University of Westminster a place that you can depend on to reach higher.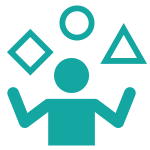 Develop your creativity to think outside the box.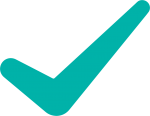 Integrate your learning around project work that link key theories and practices to the construction industry today.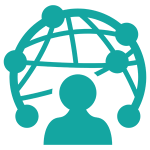 Develop your enquiry based skills
Develop your enquiry based skills through independent study that builds critical employability and career development skills.
Westminster Business School blog
Read our blog and get an insight into life and studies at Westminster Business School.
UK tuition fee: £1,540 (Price per 20-credit module)
When you have enrolled with us, your annual tuition fees will remain the same throughout your studies with us. We do not increase your tuition fees each year.
Find out how we set our tuition fees.
Funding
As well as tuition fee loans, there is a range of funding available to help you fund your studies.
Find out about undergraduate student funding options.
Scholarships
The University is dedicated to supporting ambitious and outstanding students and we offer a variety of scholarships to eligible undergraduate students, which cover all or part of your tuition fees.
Find out if you qualify for one of our scholarships.
International tuition fee: £2,400 (Price per 20-credit module)
When you have enrolled with us, your annual tuition fees will remain the same throughout your studies with us. We do not increase your tuition fees each year.
Find out how we set our tuition fees.
International student funding
Find out about funding for international students.
Scholarships
The University is dedicated to supporting ambitious and outstanding students and we offer a variety of scholarships to eligible undergraduate students, which cover all or part of your tuition fees.
Find out if you qualify for one of our scholarships.
During your studies, you will have the opportunity to visit real sites, so you can directly relate the classroom topic to actual building forms and sites. It helps you make the important connection between the intention and the reality. For example, we might pose the question: How does a contractor begin to plan and budget for the construction of a site such as Battersea Power Station? You'll conduct research and explore the methods and tactics used in the industry within the classroom, then visit the site to see the reality!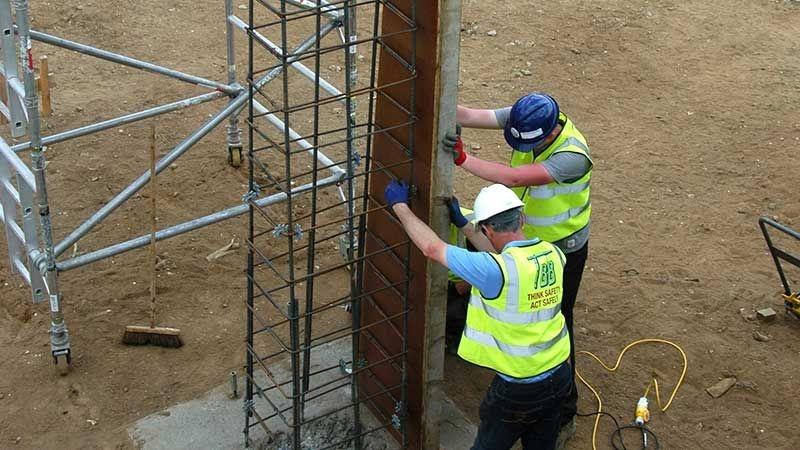 Teaching and assessment
The central aim of the teaching and learning strategy is to promote the development and delivery of a sustainable built environment to meet the needs of clients both nationally and internationally. The principles of design, technology and management are covered at each level of the course, these being fundamental to the delivery of the built environment.
To assist the learning experience, we provide reading lists, lecture and seminar materials in advance via Blackboard, our virtual learning environment. Where possible, lectures are recorded using specialist software and similar tools to make sure you can really listen to what is said in class and don't miss a thing.
How you'll be taught
All our courses are delivered using an enquiry-based blended learning approach involving workshops, lectures, tutorials and independent study, in which you will apply your study to real-world experience. This will develop your understanding of the links between the subjects and, equally importantly, your presentation, writing and team-working skills.
Working in the digital environment is increasing in the construction industry, affecting working practices, decision making and efficiency in project delivery. To meet these new challenges, digital practice is embedded in our modules, firstly by ensuring students are supported in using industry standard software packages and then developing their knowledge of the use of BIM, how and why it is used and examples of this collaborative working tool. For example, you'll have access to BCIS (Building Cost Information Service) to help cost construction and refurbishment work. We also use U value software to model the energy use of domestic buildings and Government-approved SBEM software to model the energy use in commercial buildings.
Throughout your studies, you will mix with students across various courses, broadening your social circles and networks, and be taught by our professionally qualified lecturers, who will share their experience of working in the property, construction and surveying sectors. You'll also have plenty of opportunities to gain valuable insight from current practitioners, which in the past has included guest lectures from Great Portland Estates, The Portman Estate, The Crown Estate, Lendlease, Mace, Balfour Beatty, GoReport and RICS.
Where possible, we try to take you out of the classroom to learn first-hand. You'll spend some time site surveying in fields adjacent to our Harrow campus using levelling equipment and theodolites to survey an area for students to then design a modern and innovative house. There are trips to the Building Centre, Futurebuild, walks around London and visits to buildings to be used as case studies for teaching, learning and coursework.
In the following graph you'll find examples of how study time has been distributed in the past (data from the academic year 2019/20). Changes to division of study time may be made in response to feedback and in accordance with our terms and conditions.
Year
Scheduled hours
Independent study
How you'll be assessed
Using a wide range of techniques, you can expect to be assessed on the learning outcomes of your course in core modules through coursework in the form of essays, reports, presentations, case studies as well as time-constrained in-class tests and exams.
We try to make assessments as practical and relevant as possible, incorporating the type of work required by future employers. An example of this is the preparation of an Order of Cost Estimate as part of early cost advice, the preparation of tender documentation for a mixed development scheme and the commercial reporting of cost and value on a project for a contractor.
In the following graph you'll find examples of how marks have been calculated in the past (data from the academic year 2019/20). Changes to assessment weights may be made in response to feedback and in accordance with our terms and conditions.
Year
Written exams
Practical
Coursework
Our Student Hub is where you'll find out about the services and support we offer, helping you get the best out of your time with us.
Study support — workshops, 1-2-1 support and online resources to help improve your academic and research skills
Personal tutors — support you in fulfilling your academic and personal potential
Student advice team — provide specialist advice on a range of issues including funding, benefits and visas
Extra-curricular activities — volunteering opportunities, sports and fitness activities, student events and more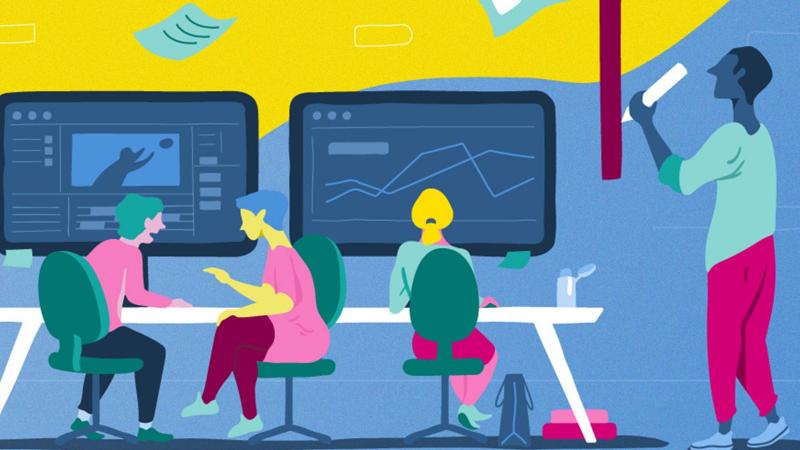 Course Location
In the heart of London, our Marylebone Campus is home to the Westminster Business School and our Architecture, Planning and Tourism courses. Specialist workshops, dedicated digital and architecture studios, and our extensive Marylebone Library offer students everything they need for academic success.
Marylebone Campus is opposite Baker Street tube station and within easy walking distance of Regent's Park and Marylebone High Street.
For more details, visit our Marylebone Campus page.
Westminster Business School
Westminster Business School is one of London's leading centres for business education based in the heart of London and its political, media and financial services scene.
We are recognised by professional bodies including the Chartered Institute of Personnel and Development (CIPD), Chartered Institute of Marketing (CIM), Chartered Management Institute (CMI) and APMG International. 
Contact us
We have an FAQs page if you are applying this year.
Or you can contact the Course Enquiries Team:
Opening hours (GMT): 9am–4pm Monday to Friday
Your Westminster
Book an open day. Order a prospectus. Sign up for newsletters.