* Price per academic year
Course summary
Economics is all about managing scarce resources in the most efficient way – be that time, government finances or decisions as to how best to maximise labour and capital to achieve business objectives. On our degree, you'll consider the 'big picture', examining how individuals, firms and organisations operate and interact within a contemporary global business environment, while gaining a strong understanding of individual and firm behaviour in an uncertain global economy.
Combining two interrelated disciplines, our Business Economics BSc will develop your ability to apply economic reasoning – assessing costs, benefits and determining value – when facing real-world issues. 
You'll learn to analyse and predict the impact of economic, social and public policy issues on a variety of stakeholders, including consumers, investors, businesses, and how to source and provide the most appropriate insight to inform future decision-making and strategy. In doing so, we'll explore some of the recent crises and controversies in economics and their impact, for example, the Greek government's debt crisis, the global financial crisis and the coronavirus pandemic.
Economists tackle anything from interpreting and forecasting market trends or individual business performance by country, region or market, to advising businesses, governments and individuals on everyday and strategic decisions. These can encompass areas as diverse as international trade, profit maximisation, pricing decisions, forecasting revenues or consumer demand, to managing the national health service, tackling unemployment or inequality.
You will expand your skills in data gathering, handling and interpretation, quantitative analysis and forecasting. You will use industry-standard software, including SPSS, Excel and other statistical packages, to analyse data, build models and produce forecasts. You will also develop key soft skills such as communicating complex economic ideas to a non-expert, presentation skills and teamwork. You can also gain valuable professional experience by taking a paid placement year and begin to build the networks that will help your career take off. Previous students from this course have been employed by Goldman Sachs, Boxington Corporate Finance and with the Government Economic Service, to name just a few.
A variety of optional modules enable you to tailor your studies to suit your interests. For example, in studying global economic Issues, we show how economic analysis is used to understand key concerns like climate change, trade and migration. We also offer an array of extracurricular activities, including participation in IBM University Business Challenge (2020 Winners, Finalists 2018 and 2017, Semi-finalists 2016) and Microsoft University App Challenge (Winners 2019, Runners-up 2019).
The Society of Professional Economists, the leading organisation serving professional economists in the UK and Europe, was relaunched here at Westminster Business School in 2018. Membership of the Society is offered to all final-year economic students and there are opportunities to attend their monthly meetings, conferences and continuous professional development courses. 
Top reasons to study with us
Study at one of London's leading centres for business education based in the heart of London and its political, media and financial services scene
Access to one of the largest financial databases in our state-of-the-art Bloomberg virtual trading room
Outstanding facilities and access to the software widely used in industry: Bloomberg, SAGE, FAME, NVivo and SPSS
Opportunity to study a foreign language as an optional module in each year of study and spend one semester or one year overseas at one of our partner institutions
Strong links with employers including the Government Economic Service and an option to join the external Society of Professional Economists, a British network of professional economists
Course structure
This degree aims to provide you with a solid understanding of underlying economic theories and quantitative analysis that will enable you to solve business and government problems. You'll learn to appreciate the decision-making process and develop your critical thinking.
In each year of study, you will be offered a choice of applied economic modules, as well as more general business modules. You also have the opportunity to study a foreign language, including Arabic, Chinese, French, Japanese or Spanish. This is an excellent idea if you want to broaden your horizons and experience another culture, particularly if you see yourself working abroad or for an international company in the future. Recent students have visited partner institutions including Copenhagen Business School in Denmark and the University of Technology Sydney in Australia.
The following subjects are indicative of what you will study on this course. 
The course begins with a thorough grounding in economics and an appreciation of the part economic history has played in shaping the evolution of economic thought. Topics covered include devising strategies for high street opticians to combat competition from online suppliers and analysing the causes of the global financial crisis 2008/09.
Subjects of study include:
Crises and Controversies in Economics
Exploring Microeconomics
Global Business Environment
Macroeconomic Framework
Quantitative Economic Analysis
You will also have the opportunity to take an option module that broadens your skills or helps you to gain more in-depth knowledge of your specialist area; your option module may be a foreign language.
Credit Level 4
You will undertake more advanced study of macroeconomics and microeconomics, and the application of economic analysis, research and appraisal tools. We cover managerial economics, market structures, competition, government objectives and macroeconomic management and develop technical data analysis skills through the use of forecasting and modelling packages, such as SPSS. You will also develop research skills and project appraisal strategies, such as decision trees, which you will apply to a recent UK public policy initiative, such as the Night Tube or Cycle Superhighway (CS3).
Optional modules allow you to choose subjects of particular interest. For example, the Money, Banking and Financial Markets module explores world financial markets, regulators and financial instruments. We always keep course content and analysis current and relevant; in Information and Digital Economics, for instance, we unravel the uniqueness of specific digital products, and consider the power of networks such as internet dating and social media platforms. Global Economic Issues examines topical issues such as migration, Brexit and climate change.
Subjects of study include:
Analysis of Economic and Business Data
Applied Economic Research and Appraisal
Macroeconomic Analysis and Policy
Managerial Economics: Firms and Markets
Plus two options from: Global Economic Issues, Information and Digital Economics, Money Banking and Financial Markets, or other areas of business including languages.
Credit Level 5
Professional experience or Study Abroad year
Between Years 2 and 3 you may choose to study English-taught courses for a year at one of our overseas partner institutions. Currently, you can take a Year Abroad studying (or combining work and study) in Berlin, Copenhagen, Madrid, Paris and other locations including Brisbane, Sydney (Australia), Japan, Canada and the USA. There are also many opportunities for those with appropriate language skills to study in the local language in France, Germany and Spain, among others. You can also choose to split your year abroad into a first semester exchange and a second semester work placement, both conducted overseas, or undertake a placement year overseas.
Alternatively, between Years 2 and 3 you can undertake a one-year, full-time business placement as a Professional Experience Year within the UK. Past students have completed placements in a variety of prestigious organisations, including AMEC, Barclays Bank, Commerzbank, Freshfields Bruckhaus Deringer, GE Capital, HSBC, IBM and the NHS, as well as in smaller businesses.
You will explore contemporary economic policy debates and develop your econometric analysis and forecasting skills. You will learn advanced technical forecasting techniques in Applied Econometrics, equipping you to perform business and government forecasts as well as preparing you for postgraduate study. You have the opportunity to undertake a dissertation where you will research a topic of your choice.
Previous students have analysed how supply and demand affects oil prices and explored how game theory can be utilised to analyse the probability of a player missing a penalty in football matches. Your studies culminate with the Global Strategic Management module, where you will work in teams using GloBus business simulation, designed to recreate the strategic decision-making process in the management of a business. For example, you could be a record company deciding on whether to expand into an overseas market or grow regionally. Day to day decisions will also be captured by the simulation, such as your marketing spend, number of staff and the price of your products.
Subjects of study may include:
Applied Econometrics
Contemporary Debates in Macroeconomics
Economics of Public Policy
Global Strategic Management
Plus two options from: Development Economics, Forecasting for Managers, International Economics, Dissertation or other areas of business including languages.
Credit Level 6
Programme Specification
For more details on course structure and modules, and how you will be taught and assessed, see the programme specification.
Careers
This highly practical course aims to prepare you to use economic reasoning, mathematical and statistical analysis, to analyse and inform management decisions in business, industry, public and voluntary sectors. It is designed to equip you with the skills and knowledge to evaluate financial performance, business and public policy issues – skills useful in almost any career. 
On graduation, you can target a role as a business analyst or specialist economist, or choose to pursue a broader career in government departments, banking, risk and insurance, investment and broking firms, retail and manufacturing firms or the voluntary sector. 
Past graduates have secured roles as economic consultants, management trainees, investment bankers, professional accountants and within the Government Economic Service.
The University's Careers and Employability Service has built up a network of over 3,000 employers around the world, helping all our students explore and connect with exciting opportunities and careers.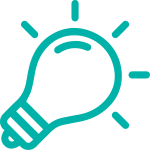 Develop your innovation & entrepreneurial skills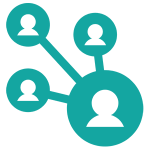 Learn how to use social media in your job hunt or LinkedIn to kickstart your career.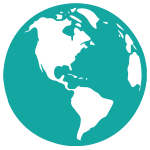 Develop your cultural intelligence – or 'CQ' – studying alongside students and staff representing more than 100 nationalities.
Industry links
Westminster Business School is one of London's leading centres for business education based in the heart of London and its political, media and financial services scene. We have strong links with the Government Economic Service, and Dr Vincent Rich, Head of School of Organisations, Economy and Society, regularly conducts interviews as part of their graduate recruitment procedure. Connected to a wide range of professional bodies, including the Society of Professional Economists, a growing alumni network and the employer representatives on the Employability Advisory Board, we have excellent links with industry. Staff who currently teach on this course have extensive professional experience in a range of business sectors with many staff maintaining links with industry through consultancy and training work.
Job roles
This course will prepare you for roles such as:
Account manager 
Actuarial analyst
Assistant economist
Business analyst
Commercial project manager
Commodities analyst
Data analyst 
Economist
Financial advisor
Journalist
Investment analyst
Market research analyst
Management trainee
Sponsorships executive
Statistician
Teacher
Technology risk analyst
Graduate employers
Graduates from this course have found employment at organisations including:
Boxington Corporate Finance
Goldman Sachs
Government Economic Service
Hamton Environmental Services
Westminster Employability Award
Employers value graduates who have invested in their personal and professional development – and our Westminster Employability Award gives you the chance to formally document and demonstrate these activities and achievements.
The award is flexible and can be completed in your own time, comprising a set of core and optional extracurricular activities. 
Activities might include gaining experience through a part-time job or placement, signing up to a University-run scheme – such as mentoring or teaching in a school – or completing online exercises.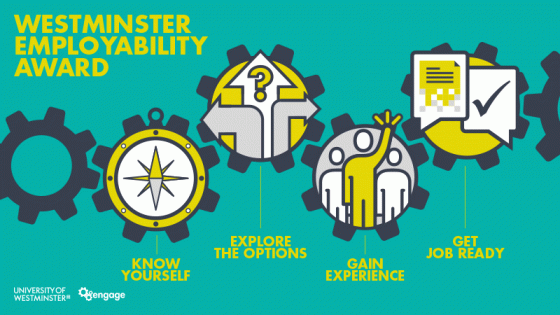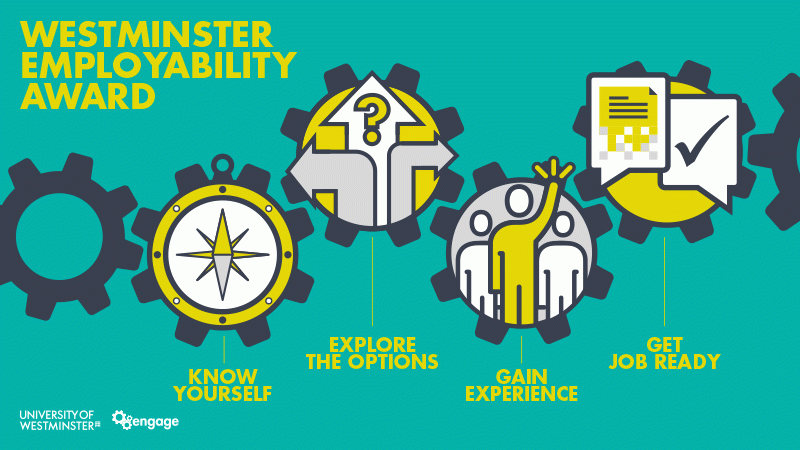 International Opportunities
Many of our courses offer international study and work experiences, and the University provides other global opportunities that all students can apply for - so whatever you're studying, you'll have the chance to go abroad.
Opportunities could include:
Taking part in semester or year-long exchanges at institutions around the world
Attending an international summer school or field trip
Developing your CV through volunteering or work placements abroad
International experience broadens horizons, boosts self-confidence, and improves global understanding, alongside being fantastic for your career.
Find out more about our international opportunities, including funding options and where you can go.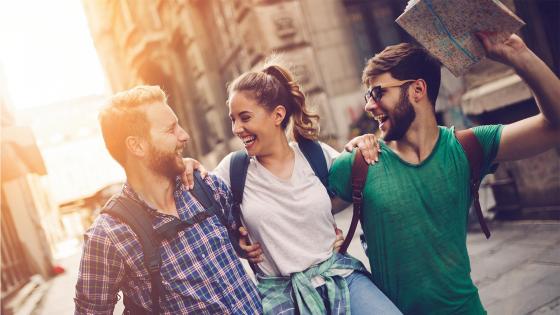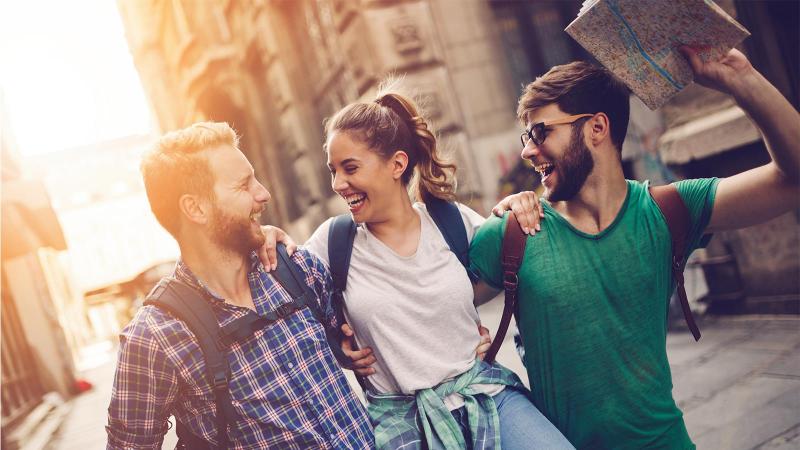 Course Leader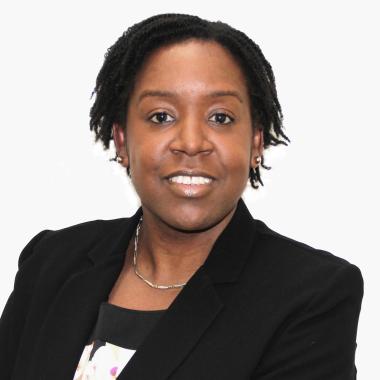 Karen Kufuor
Principal Lecturer
Before joining the University of Westminster in 2002, Karen was the Chief Economist at the Association of Coffee Producing countries, an inter-governmental organisation that aimed to promote the interests of coffee-producing countries. Prior to this, she spent five years with the Economist Intelligence Unit as their Commodities Editor, and also worked for CRU International, a leading provider of market analysis on the metals and minerals industry.
Karen, who holds a Postgraduate Certificate in Education, is a Fellow of the Higher Education Academy (HEA) and a member of the Society of Professional Economists. Having taught and led various modules at undergraduate and postgraduate level, she currently teaches in the areas of crises and controversies in economics, global economic issues, development economics and international economy.
Karen has published widely on the non-ferrous metals industry, oil and coffee markets and has undertaken research and consultancy for Oxfam, Debt Relief International, Bank of England and the Economist Intelligence Unit in the field of commodity market economics. Her research interests include commodity markets, online learning resources, and the BAME attainment gap.
Having previously written articles for the Times Higher Education, she was the Academic Lead and Editor for the Teaching Resource in Business and Economics (TRIBE), an online news curation service and teaching and learning resource for young people. The project was funded by the Commercial Education Trust. 
Karen is passionate about exploring the impact of economics on our daily lives and teaches global economic issues and development economics to undergraduate students.  She is also passionate about the power of education to empower individuals to reach their full potential and in generating social mobility. As such she is involved in the wider community as a school governor and she is the Westminster Business School External Relations Coordinator reaching out to schools and colleges to promote the benefits of higher education to students from diverse backgrounds.  
There has never been a more interesting time to study Economics, from the impact of Brexit and the US-China trade war on businesses and people, to the impact of climate change, the growing obesity crisis and the coronavirus pandemic. Economics is central to understanding the globally integrated world we live in today and is a powerful tool to inform and guide policymakers on the world stage.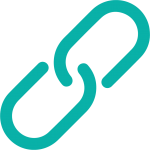 Combine theory and practice
Link theory to global practice through real-life case studies, guest lectures, field trips and insight from one of the world's largest financial databases.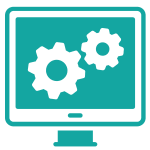 Enhance your digital literacy and computer skills industry-standard software including Excel, Tableau and FAME.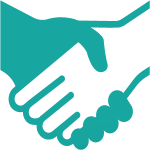 Build connections with peers and future business leaders.
Join us at an online open day and get a feel for student life at the University of Westminster.
You'll get a chance to: 
Speak to our academic staff
Take a virtual reality tour of our student halls
Ask us any questions you may have about student finance and accommodation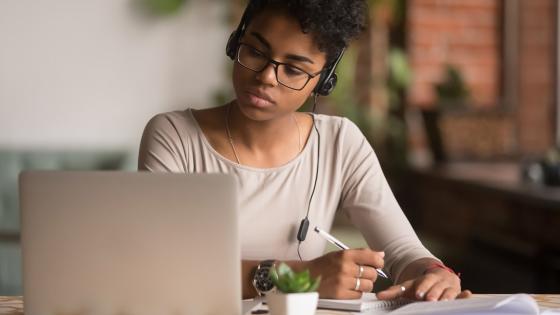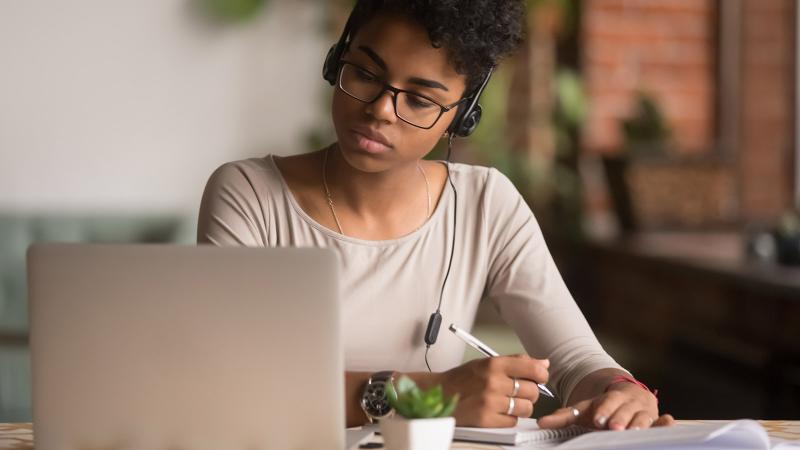 A levels – BBC to ABB
International Baccalaureate – 112 to 128 UCAS Tariff points from the IB
BTEC Extended Diploma – DMM to DDM
BTEC Diploma – D*D*
Access – 112 to 128 UCAS Tariff points from the Access course
In addition to one of the above, you should have:
GCSE English Language grade 4/C – IB grade 4 Higher Level, GCSE Maths grade 4/C – IB grade 4
If your first language is not English, you will need an IELTS score of 6.0 overall, with 5.5 in each component.
We also welcome applications from students who are taking a combination of qualifications listed above. For further information, please contact Course Enquiries.
View more information about our entry requirements and the application process.
International Baccalaureate – 112 to 128 UCAS Tariff points from the Access course
If your first language is not English, you should have an IELTS score of 6.0 overall, with a score of 5.5 in each component.
More information
International Foundation course
We work in partnership with Kaplan International College London to provide Foundation Certificate courses for international students who don't meet our Bachelor's degree entry requirements.
Find out how to apply for the Foundation Certificate course.
Pre-sessional English programmes
Need to improve your English before starting your course? We offer summer pre-sessional English programmes to help develop your English language skills.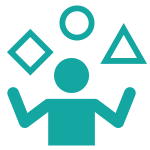 Develop your creativity to think outside the box.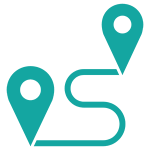 Learn to critically evaluate
Learn to critically evaluate the strategies that managers use to help organisations adapt in an uncertain or complex environment.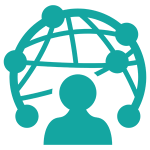 Improve your problem-solving skills
Improve your problem-solving skills to better understand and tackle people management issues.
Westminster Business School blog
Read our blog and get an insight into life and studies at Westminster Business School.
UK tuition fee: £9,250 (Price per academic year)
When you have enrolled with us, your annual tuition fees will remain the same throughout your studies with us. We do not increase your tuition fees each year.
Find out how we set our tuition fees.
Funding
As well as tuition fee loans, there is a range of funding available to help you fund your studies.
Find out about undergraduate student funding options.
Scholarships
The University is dedicated to supporting ambitious and outstanding students and we offer a variety of scholarships to eligible undergraduate students, which cover all or part of your tuition fees.
Find out if you qualify for one of our scholarships.
International tuition fee: £14,400 (Price per academic year)
When you have enrolled with us, your annual tuition fees will remain the same throughout your studies with us. We do not increase your tuition fees each year.
Find out how we set our tuition fees.
International student funding
Find out about funding for international students.
Scholarships
The University is dedicated to supporting ambitious and outstanding students and we offer a variety of scholarships to eligible undergraduate students, which cover all or part of your tuition fees.
Find out if you qualify for one of our scholarships.
Four Westminster Business Economics students and their International Business student teammate managed to bag themselves a VIP Microsoft Experience after winning a Microsoft App competition in November 2019. Five teams from the University took part in the Microsoft BAME network and EDI Diversity Festival, held at the Microsoft Reactor in Finsbury in celebration of Black History Month. The students, who enjoyed a surprise visit from the Deputy Mayor of London for Business, Rajesh Agrawal, competed against other University teams to design an app using Microsoft PowerApps software.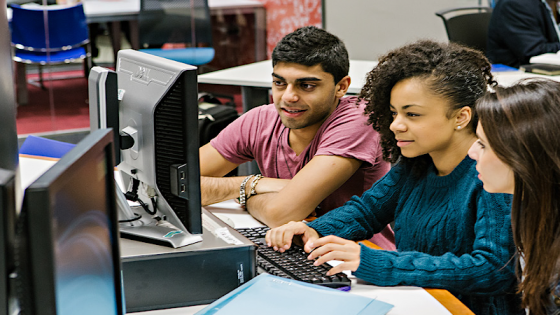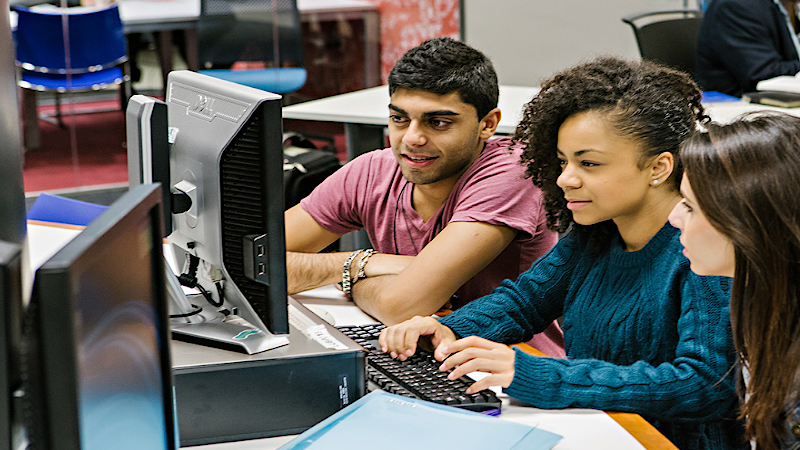 Some of our students recently attended an Insight day at Deloitte, the largest professional services network in the world, providing a unique opportunity to take a look into the day-to-day details of what a career in a specific industry may be like, in this case one of the 'Big Four' accounting companies. Run by Deloitte's Multicultural network and specifically targeted towards BAME students, students heard about the range of schemes Deloitte offers to university students, as well as personal tips and advice for applications from one of the company's HR specialists. They received 'A Day In The Life' presentations from three Deloitte employees now working in consulting, as well as targeted careers guidance.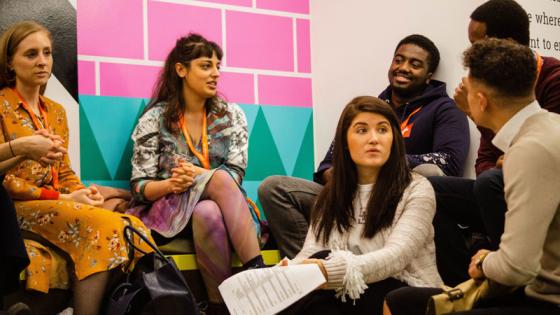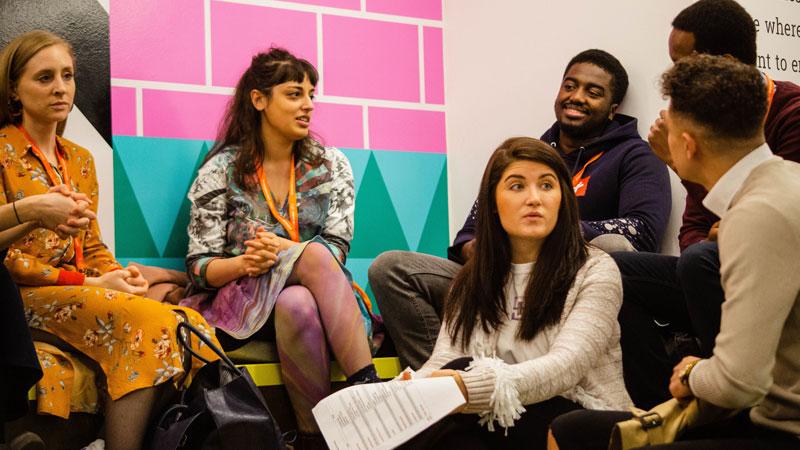 Teaching and assessment
Your learning experience is designed to provide both a practical and theoretical understanding of the theories, frameworks and ideas related to business and economics. To encourage you to adopt an enquiring and critical approach to ideas and issues, our diverse assessment methods have been designed to mimic professional activities. These include writing business reports and policy briefing papers, creating podcasts and research posters, delivering business presentations, analysing live projects, conducting cost benefit analysis and undertaking other investment appraisal techniques.
To assist the learning experience, we provide reading lists, lecture and seminar materials in advance via Blackboard, our virtual learning environment. Where possible, lectures are recorded using specialist software and similar tools to make sure you can really listen to what is said in class and don't miss a thing.
How you'll be taught
Through a variety of teaching methods – from traditional lectures and seminars to case study analysis, project work and workshops – we aim to bring study to life by incorporating real-world experience. For example, in a flipped classroom, you will be asked to investigate business case study in advance, which will cover a variety of important business concepts, or we may learn by having a debate, which helps to develop your skills of persuasion and influence.
Businesses increasingly operate with teams of specialists. They require people who can communicate and interact effectively within a team – recognising and supporting leadership, being proactive in leadership, negotiating, and managing conflict. You will be encouraged to work in groups with other students, developing your team-working and problem-solving skills, while providing an opportunity to learn to value the views of others, give and receive constructive feedback.
Many of our academic staff either have substantial business experience in previous careers across the range of business disciplines or combine research and enterprise in their teaching, through consultancy or working with business on a variety of projects for knowledge exchange. We'll also invite industry professionals to share their experiences, including regular presentations from CIMA, which will not only provide an insight into the regulatory framework for the preparation and presentation of financial statements, but also demonstrate the significance of accounting information systems for both effective financial reporting and good corporate governance.
In the following graph you'll find examples of how study time has been distributed in the past (data from the academic year 2019/20). Changes to division of study time may be made in response to feedback and in accordance with our terms and conditions.
Year
Scheduled hours
Independent study
How you'll be assessed
Using a wide range of techniques, you can expect to be assessed on the learning outcomes of your course in core modules through coursework in the form of essays, reports, presentations, case studies as well as time-constrained in-class tests and exams.
We try to make assessments as practical and relevant as possible, incorporating the type of work required by future employers, for example, the need to write strategic reports or the use of business simulation games, two in the second year and one in the final year.
In the following graph you'll find examples of how marks have been calculated in the past (data from the academic year 2019/20). Changes to assessment weights may be made in response to feedback and in accordance with our terms and conditions.
Year
Written exams
Practical
Coursework
Our Student Hub is where you'll find out about the services and support we offer, helping you get the best out of your time with us.
Study support — workshops, 1-2-1 support and online resources to help improve your academic and research skills
Personal tutors — support you in fulfilling your academic and personal potential
Student advice team — provide specialist advice on a range of issues including funding, benefits and visas
Extra-curricular activities — volunteering opportunities, sports and fitness activities, student events and more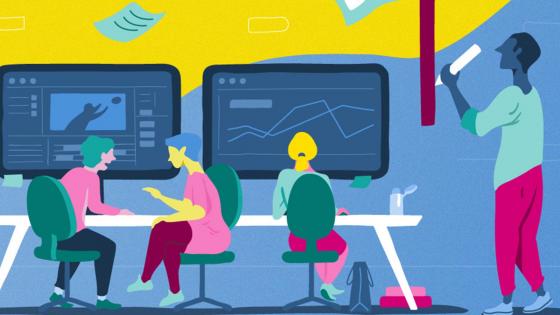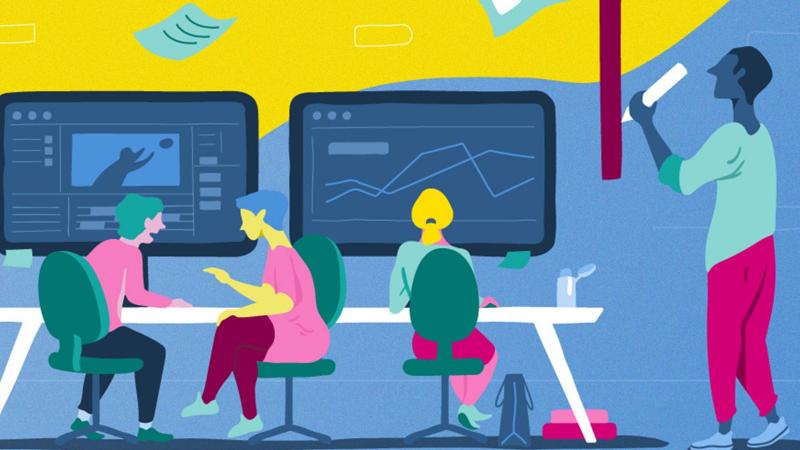 Course Location
In the heart of London, our Marylebone Campus is home to the Westminster Business School and our Architecture, Planning and Tourism courses. Specialist workshops, dedicated digital and architecture studios, and our extensive Marylebone Library offer students everything they need for academic success.
Marylebone Campus is opposite Baker Street tube station and within easy walking distance of Regent's Park and Marylebone High Street.
For more details, visit our Marylebone Campus page.
Westminster Business School
Westminster Business School is one of London's leading centres for business education based in the heart of London and its political, media and financial services scene.
We are a Chartered Institute of Personnel Development (CIPD) Centre of Excellence, recognised by professional bodies including the Chartered Institute of Marketing (CIM), Chartered Management Institute (CMI) and APMG International. 
Contact us
We have an FAQs page if you are applying this year.
Or you can contact the Course Enquiries Team:
Opening hours (GMT): 9am–4pm Monday to Friday
Your Westminster
Book an open day. Order a prospectus. Sign up for newsletters.