* Price per academic year
Course summary
Whether caused by politics, environmental issues or world health crises, the global economy is ever changing and of growing concern to businesses. Monitoring and predicting the impact of economics on business is now a top priority, raising the demand for graduates who understand how markets work and how local and international issues can affect competition and performance.
Combining the study of economics with general business management, this degree is designed to equip you with the skills and knowledge to analyse individual company and industry performance within the context of global economics. Using live and historical data in our state-of-the-art Financial Markets Suite (FMS), you'll apply economic theory and practice to real-world businesses, learning how to plan, evaluate economic trends and become better placed to help firms make effective business decisions. 
To help you support future business and management decisions, we'll examine how and why businesses emerge, exist and expand – studying their global environment, relationship and interactions with employees, providers of capital, customers, competitors, government and other regulatory bodies. You'll gain a deeper understanding of the economic, qualitative and quantitative techniques and ideas used to analyse and solve business problems in a global marketplace. 
Taught by academics with substantial business experience across the range of business disciplines, through consultancy or knowledge exchange, there is an emphasis on learning through practice, so you graduate with the breadth of knowledge and capabilities to respond proactively and creatively to contemporary business issues and challenges. Throughout the course, you'll also develop a range of transferrable skills highly prized by employers, such as critical evaluation, self-direction and problem-solving, as well as a sound grasp of analysis, presentations and negotiation techniques.
You'll be capable of holding positions of significant responsibility and authority in public companies, private businesses and government agencies. Past Business Management graduates have found successful employment as management, marketing and advertising trainees, as trainee accountants and brand managers, recruitment consultants, retail managers and as assistants in market research, PR and global branding.
Top reasons to study with us
Study at one of London's leading centres for business education based in the heart of London and its political, media and financial services scene
Courses are delivered by a multicultural and international teaching body, who come from professional practice and/or regularly publish in top international journals
Access to one of the largest financial databases in our state-of-the-art Bloomberg virtual trading room
Participate in Westminster Working Cultures trips to understand working cultures within businesses abroad, which in the past have included Berlin, Mumbai and Washington DC
Free online subscription to The Financial Times
Course structure
This degree combines general business knowledge with key theories and concepts in economics and their application in international business. You'll gain a solid understanding of areas such as managing people, operations, logistics, marketing and business ethics. In each year of study, you will take a combination of core and optional modules which cover specialisms such as economic forecasting or information and digital economics, for example. 
The following subjects are indicative of what you will study on this course.
To help you make an informed decision, you can have a look at how marks have been calculated and study time has been distributed on this course in the past.
You're introduced to the functions of business organisations, the broader business environment, and key management skills and competences, including information gathering and analysis, accounting, marketing and organisational behaviour. We consider business organisations, their purposes, structures and governance in a global context, together with cultural differences and ethical constraints. You'll learn about basic management accounting concepts and deepen your understanding of company financial information and, in particular, how this information gets reported and analysed.
Subjects of study include:
Accounting and Finance Fundamentals
Analysing and Managing Information
Global Business Environment
Marketing Principles
People and Organisations
You will also have the opportunity to take an option module that broadens your skills or helps you gain more in-depth knowledge of your specialist area. Your option module may be a foreign language.
Credit Level 4
You'll study principles of economics, introducing you to the economist's view of the world. We'll preview some of the big ideas that recur throughout economics, such as opportunity cost, marginal decision making, the role of incentives, the gains from trade, and the efficiency of market allocations. You'll also concentrate on case studies illustrating how the principles of economics are applied. Management modules will also focus on developing key transferable skills more, such as looking into explaining the process of managing a project, evaluating the role of individuals in a company and how this can be used to plan a business better. You'll learn to make decisions regarding overall resource management and how to influence a company's future direction and strategies to add value.
Subjects of study include:
Operations and Digital Business
Managing People
Business Decision Making
Essential Economics
Credit Level 5
You can also choose two options from: Money, Banking and Financial markets, Global Economic Ideas, Information and Digital Economics, or other areas of business. You will also have the opportunity to study a module from other parts of the University, including a foreign language.
Between Years 2 and 3, you can take an optional work placement or study year abroad. The work placement year is a one-year full-time business work placement.
Past students have completed placements in a variety of small to medium size enterprises (SMEs) and prestigious organisations, including Barclays Bank, British Airways, Disney UK, IBM and the NHS.
The study abroad year allows you to follow a programme of study at one of our partner institutions, giving you the opportunity to experience life in another country and learn Business from a different cultural viewpoint.
You can also choose to split your year abroad into a first semester exchange and a second semester work placement, both conducted overseas.

Examining the present state of microeconomic and macroeconomic policy and its application to the UK and the global economy, we'll focus on the issue of market failure, and the problems created by government intervention in the economy. We'll also look in-depth at current themes in economics, such as environmental problems, economic growth, inequality, financial markets and macroeconomic policy management. You'll also explore the process of working in a team, applying personal and professional responsibility. Your studies conclude with the Global Strategic Management module, designed to simulate the nature of strategic decision-making in the management of a commercial organisation.
Subjects of study include:
Global Strategic Management
Sustainable Business
Applications of Economics
Current themes in Economics
You can also choose two options from: Developmental Economics, International Economics and Forecasting for Managers or other areas of business. You have the opportunity to study one module from across the University, including a foreign language.
Credit Level 6
Programme Specification
For more details on course structure and modules, and how you will be taught and assessed, see the programme specification.
Careers
This degree is designed to prepare you for a job in any organisation, large or small, undertaking roles in business analysis, management, marketing, personnel, strategic management and planning. You could work within financial services, management consultancy, risk analysis and economic think tanks. You will graduate with knowledge and professional skills, and a heightened sense of commercial awareness that will be immediately transferable in a business environment. Many of our students go on to postgraduate study here and at a range of other universities.
The University's Careers and Employability Service has built up a network of over 3,000 employers around the world, helping all our students explore and connect with exciting opportunities and careers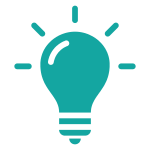 Develop entrepreneurial skills
Develop your innovation and entrepreneurial skills in The Big Idea competition, our annual business idea and innovation competition sponsored by Santander.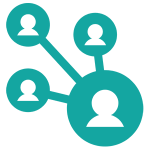 Kickstart your career
Learn how to use social media in your job hunt or LinkedIn to kickstart your career.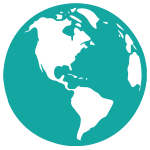 Develop your CQ
Develop your cultural intelligence – or 'CQ' – studying alongside students and staff representing more than 100 nationalities.
Industry links 
Westminster Business School is one of London's leading centres for business education, based in the heart of London and its political, media and financial services scene. 
Staff who currently teach on this course have extensive professional experience in a range of business sectors, with many staff maintaining links with industry through consultancy and training work.
Job roles
This course will prepare you for roles such as:
Account manager
Accounts assistant
Analyst or researcher
Business development executive
Business development manager
Management consultant
Westminster Employability Award
Employers value graduates who have invested in their personal and professional development – and our Westminster Employability Award gives you the chance to formally document and demonstrate these activities and achievements.
The award is flexible and can be completed in your own time, comprising a set of core and optional extracurricular activities. 
Activities might include gaining experience through a part-time job or placement, signing up to a University-run scheme – such as mentoring or teaching in a school – or completing online exercises.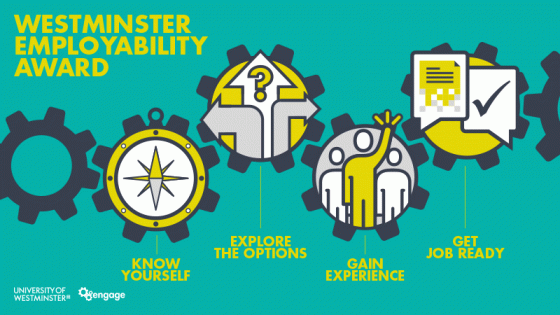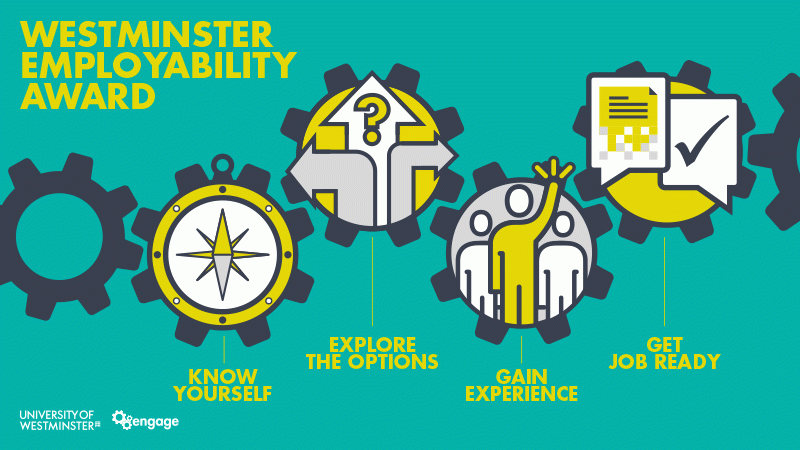 International Opportunities
Many of our courses offer international study and work experiences, and the University provides other global opportunities that all students can apply for - so whatever you're studying, you'll have the chance to go abroad.
Opportunities could include:
Taking part in semester or year-long exchanges at institutions around the world
Attending an international summer school or field trip
Developing your CV through volunteering or work placements abroad
International experience broadens horizons, boosts self-confidence, and improves global understanding, alongside being fantastic for your career.
Find out more about our international opportunities, including funding options and where you can go.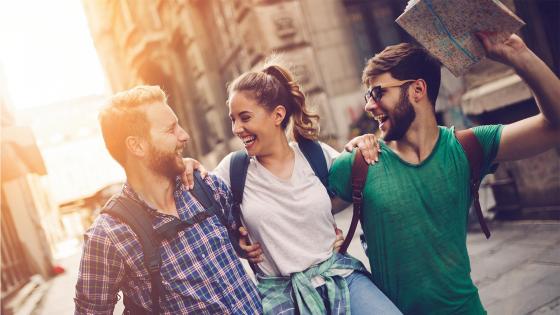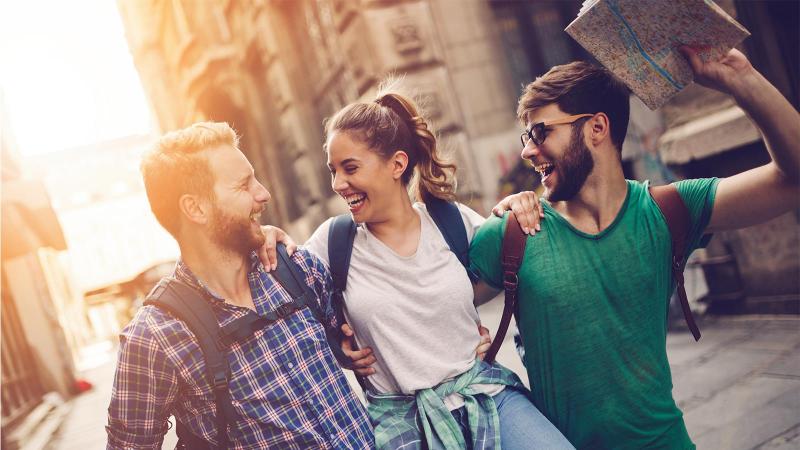 Course Leader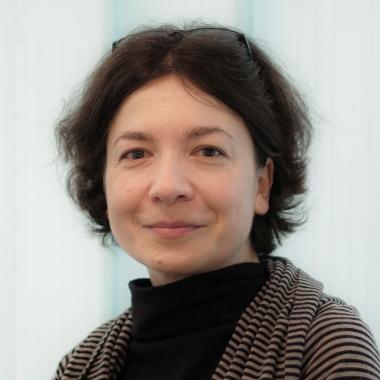 Dr Daniela Parker
Senior Lecturer
Daniela is a Senior Lecturer in Economics. A Fellow of the Higher Education Academy, Daniela joined Westminster Business School in 2007, having held previous teaching posts at Academia de Studii Economice Bucuresti, where she obtained her PhD. She currently teaches applied and managerial economics, as well as global business environment.
Daniela's research interests are on two main themes: the economics of labour markets; and commercial corporate governance ratings and their importance to institutional investors.
She is keen to expand on the beautifully diverse community of students she has encountered since joining Westminster and wishes to see the course grow as a place of learning, where all are welcome.
What I have learned from teaching is that caring for your students and loving your subject are the basis for a real learning process. Economists have a unique way of viewing the world, and I became interested in the subject mainly due to the excellence and enthusiasm of my teacher. I hope my students will also discover their passion for economics through mine.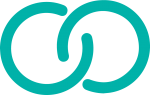 Combine theory and practice
Link theory to global practice through real-life case studies, guest lectures, field trips and insight from one of the world's largest financial databases.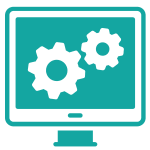 Learn industry-standard software
Enhance your digital literacy and computer skills by using industry-standard software including Excel, Tableau and FAME.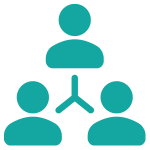 Build connections
Build connections with peers and future business leaders.
Join us at an online open day and get a feel for student life at the University of Westminster.
You'll get a chance to: 
Speak to our academic staff
Take a virtual reality tour of our student halls
Ask us any questions you may have about student finance and accommodation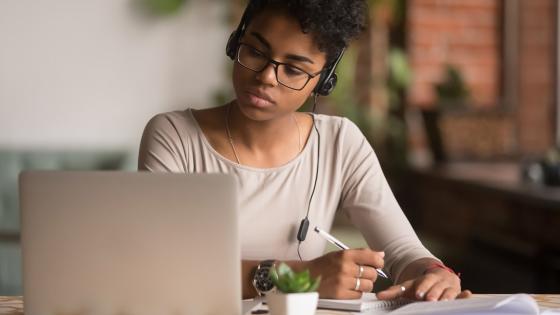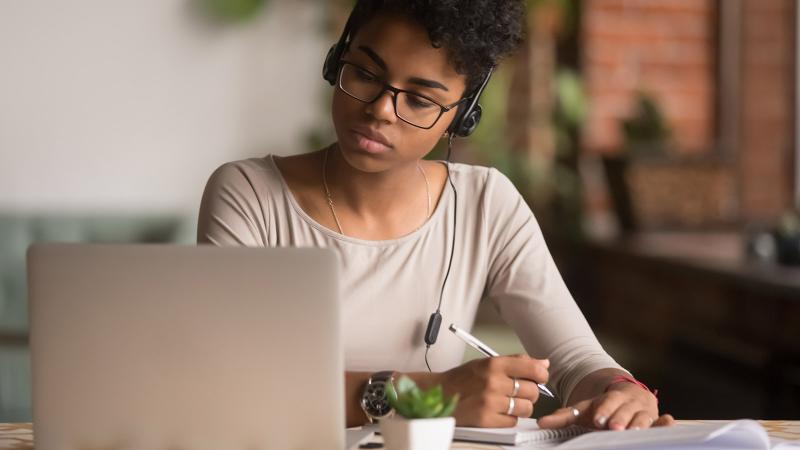 A Levels – BBC to ABB

International Baccalaureate – 112 to 128 UCAS Tariff points from the IB

BTEC Extended Diploma – DMM to DDM

BTEC Diploma – D*D*

Access – 112 to 128 UCAS Tariff points from the Access course
In addition to one of the above, you should have:
GCSE English Language grade 4/C – IB grade 4 Higher Level, GCSE Maths grade 4/C – IB grade 4
If your first language is not English, you will need an IELTS of 6.0 overall, with 5.5 in each component.
We also welcome applications from students who are taking a combination of qualifications listed above. For further information, please contact Course Enquiries.
View more information about our entry requirements and the application process.
International Baccalaureate - 112 to 128 UCAS Tariff points from the IB
If your first language is not English, you will need an IELTS of 6.0 overall, with 5.5 in each component.
More information
International Foundation course
We work in partnership with Kaplan International College London to provide Foundation Certificate courses for international students who don't meet our Bachelor's degree entry requirements.
Find out how to apply for the Foundation Certificate course.
Pre-sessional English programmes
Need to improve your English before starting your course? We offer summer pre-sessional English programmes to help develop your English language skills.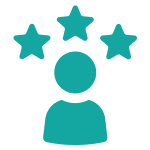 Nurture your creativity
Develop your creativity to think outside the box.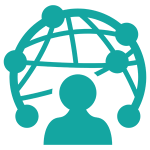 Build critical evaluation skills
Learn to critically evaluate the strategies that managers use to help organisations adapt in an uncertain or complex environment.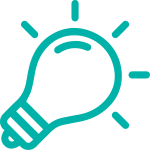 Improve your problem-solving skills
Improve your problem-solving skills to better understand and tackle people management issues.
Westminster Business School blog
Read our blog and get an insight into life and studies at Westminster Business School.
UK and EU tuition fee: £9,250 (Price per academic year)
When you have enrolled with us, your annual tuition fees will remain the same throughout your studies with us. We do not increase your tuition fees each year.
Find out how we set our tuition fees.
Funding
As well as tuition fee loans, there is a range of funding available to help you fund your studies.
Find out about undergraduate student funding options.
Scholarships
The University is dedicated to supporting ambitious and outstanding students and we offer a variety of scholarships to eligible undergraduate students, which cover all or part of your tuition fees.
Find out if you qualify for one of our scholarships.
International tuition fee: £14,400 (Price per academic year)
When you have enrolled with us, your annual tuition fees will remain the same throughout your studies with us. We do not increase your tuition fees each year.
Find out how we set our tuition fees.
International student funding
Find out about funding for international students.
Scholarships
The University is dedicated to supporting ambitious and outstanding students and we offer a variety of scholarships to eligible undergraduate students, which cover all or part of your tuition fees.
Find out if you qualify for one of our scholarships.
When engaging with applications of economics, students are asked to write a report addressing an interesting issue, that of determining how a chosen country is performing relative to its European neighbours. Using Labour Market data from The World Economic Forum Global Competitiveness Index, they also evaluate the government policy in this area.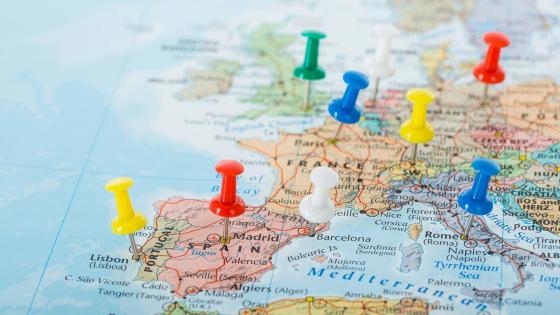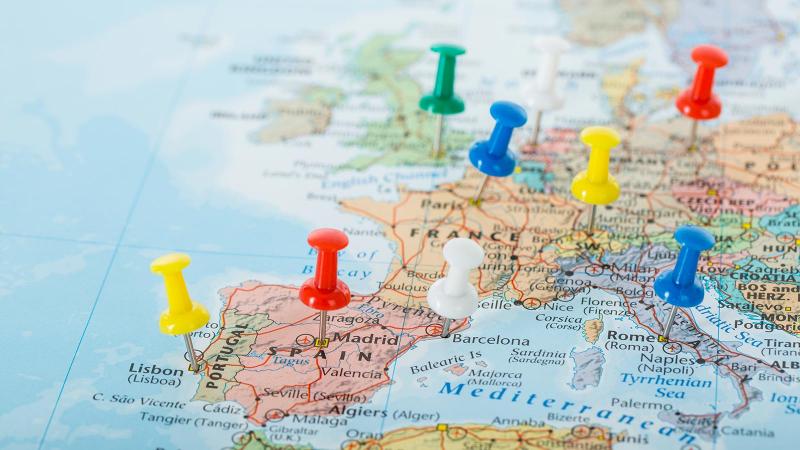 Founded in 1995, Westminster Business Consultants is a student-run consultancy service affiliated to the University of Westminster, which offers management and strategic consultancy, specialising in market research, market analysis, brand strategy, feasibility studies, business development, performance improvement and product development. It works with a diverse clientele of emerging start-ups, SMEs and large corporations at home and overseas, giving students opportunities to gain extensive knowledge and experience in various industries.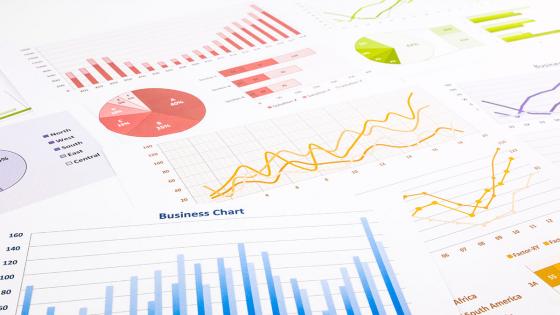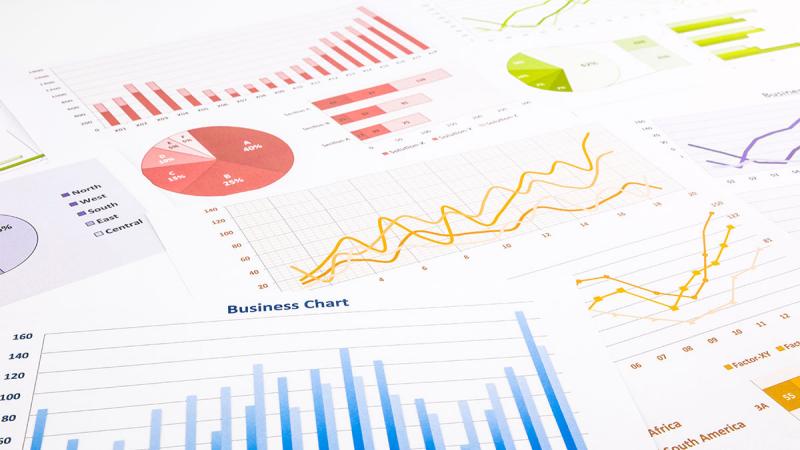 Your learning experience is designed to provide both a practical and theoretical understanding of the theories, frameworks and ideas related to business, focusing on the study of organisations, management and the changing environment in which they operate. Employability and enterprise are strongly embedded in the modules through the use of practical activities, such as the live simulations and case study analysis. 
To assist the learning experience, we provide reading lists, lecture and seminar materials in advance via Blackboard, our virtual learning environment. Where possible, lectures are recorded using specialist software and similar tools to make sure students receive online mode of teaching and learning support.
How you'll be taught
Through a variety of teaching methods – from traditional lectures and seminars to case study analysis, project work and workshops – we aim to bring study to life by incorporating real-world experience. For example, previous students on this course have benefited from specialist workshops organised by the course leader on critical thinking and report writing.
Businesses increasingly operate with teams of specialists. They require people who can communicate and interact effectively within a team – recognising and supporting leadership, being proactive in leadership, negotiating, and managing conflict. You will be encouraged to work in groups with other students, developing your team working and problem-solving skills, while providing an opportunity to learn to value the views of others, and to give and receive constructive feedback.
Many of our academic staff either have substantial business experience in previous careers across the range of business disciplines or combine research and enterprise in their teaching, through consultancy or working with business on a variety of projects for knowledge exchange. We'll also invite industry professionals to share their experiences.
How you'll be assessed
Using a wide range of techniques, you can expect to be assessed on the learning outcomes of your course in core modules through coursework in the form of essays, reports, presentations, case studies as well as time-constrained in-class tests and exams.
We try to make assessments as practical and relevant as possible, incorporating the type of work required by future employers, for example, the need to write strategic reports or the use of business simulation games – two in the second year and one in the final year.
Our Student Hub is where you'll find out about the services and support we offer, helping you get the best out of your time with us.
Study support — workshops, 1-2-1 support and online resources to help improve your academic and research skills
Personal tutors — support you in fulfilling your academic and personal potential
Student advice team — provide specialist advice on a range of issues including funding, benefits and visas
Extra-curricular activities — volunteering opportunities, sports and fitness activities, student events and more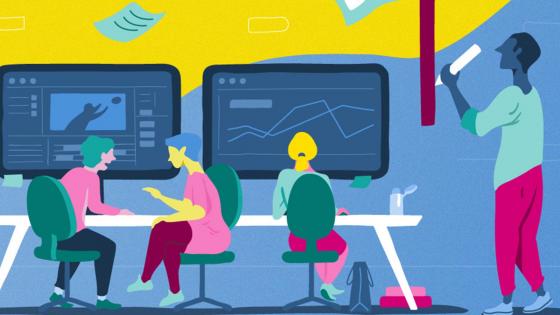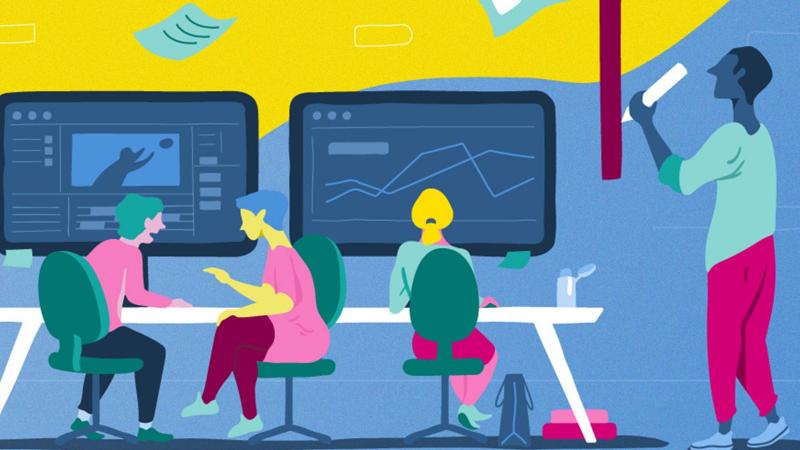 Westminster Business School
Westminster Business School is one of London's leading centres for business education based in the heart of London and its political, media and financial services scene.
We are a Chartered Institute of Personnel Development (CIPD) Centre of Excellence, recognised by professional bodies including the Chartered Institute of Marketing (CIM), Chartered Management Institute (CMI) and APMG International. 
Course Location
Our Marylebone Campus has benefited from a multi-million-pound refurbishment resulting in new workshops, digital studios and development of the Marylebone Library. The campus is home to Westminster Business School and our award-winning Architecture, Planning and Tourism courses. For more details, visit our Marylebone Campus page. For more details, visit our Marylebone Campus page.
Contact us
We have an FAQs page if you are applying this year.
Or you can contact the Course Enquiries Team:
Opening hours (GMT): 9am–4pm Monday to Friday
Your Westminster
Book an open day. Order a prospectus. Sign up for newsletters.