* Price per academic year
Course summary
This course places equal emphasis on mastering practical skills and developing your academic potential. You will receive intensive professional training provided by active practitioners, and will analyse the role PR and Advertising play in society and their relationship to the media. You will also develop a critical understanding of the media industries, their products and their audiences.
The Department's media research interest means you study broader issues alongside students of journalism, television and radio. We have very strong links with the PR and Advertising industries, inviting in a range of guest speakers, and organising events and visits. Work experience is strongly encouraged and supported to obtain your degree and, given London's leading position in the world of PR and advertising, it is readily available.
Our students are very successful in getting employment in PR and Advertising in the UK and across the world. Many students go on to enter postgraduate programmes.
You will learn how to analyse media output and examine the relationships between media, society, politics, culture and technology through a variety of core and option modules. You will develop an in-depth knowledge of public relations and advertising practices and the history and principles behind them, along with a critical appreciation of contemporary issues facing professionals in these industries.
The lecturers are among the top names in their field and are regularly supplemented by current practitioners. There are no exams, and all practical work is assessed on output such as individual and group activity, including written work, oral participation and presentations. All analysis work is assessed on essays, other written work or artefacts and performance in seminars.
Course structure
The following subjects are indicative of what you will study on this course.
To help you make an informed decision, you can have a look at how marks have been calculated and study time has been distributed on this course in the past.
You are introduced to key public relations and advertising skills – from writing press releases and dealing with journalists to responding to advertising briefs and understanding campaigning – as well as academic approaches to the subject. You will take media theory modules in the first year, which introduce you to the frameworks in which the media operate and some of the major theoretical tools for analysing them. They consider the place of the media in society, politics, arts and culture.
Credit Level 4
You will study online PR and advertising and campaigning in more depth. You will also learn how law and ethics relate to PR and advertising. At the same time you will take a range of media theory modules, some compulsory, some optional. Examples of optional media theory modules include: Audience Studies; Creativity; Media and the Law; News and Public Opinion; and Sex, Violence and Censorship.
Credit Level 5
You produce a major PR and advertising final project and study current issues. Past projects have appeared in print, broadcast and online media around the world. You will study Strategic Communications and another optional module, with subjects including celebrity culture and the media; media around the globe; multiculturalism and the media; and aspects of journalism.
You will also produce an academic dissertation, a substantial original piece of work on a media/ PR/advertising-related subject.
Credit Level 6
Westminster Plus Electives

As part of your course you may be able to take elective modules. Electives are an exciting opportunity to widen your experience at university and to gain skills and knowledge that will help make you more employable.
Find out about Westminster Plus Electives.
Programme Specification
For more details on course structure and modules, and how you will be taught and assessed, see the programme specification.
Course Leader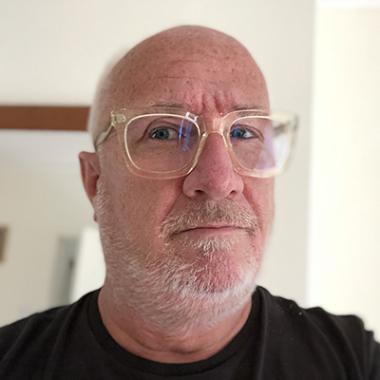 John Brissenden
Course leader, BA Public Relations and Advertising
John joined Westminster in 2018, and brings 30 years' experience in doing, and teaching about, public relations.
From 1988 to 1992, John worked in two of London's leading PR agencies, working with clients such as British Satellite Broadcasting and Meridian Broadcasting. John moved client-side in 1992, and spent eleven years occupying senior PR roles with some of Britain's leading broadcasters, including Granada TV in Manchester, and four years (1999-2003) as Director of Publicity at Sky. In 2004, John took his decade and a half of PR experience to Bournemouth University, where he taught students in Advertising, Marketing, Public Relations, and Politics.
John's teaching has been marked by the application of social and cultural theory to current, practical questions, at undergraduate and postgraduate level. John's doctoral research takes a psychosocial approach to exploring ways that the British military understood UK public support for the war in Afghanistan.
I'm excited to lead a course which offers access to industry professionals, an experienced teaching team, and opportunities to collaborate on creative projects which are all, in my view, unbeatable.
A Levels – BBC to ABB

International Baccalaureate – 27 points. We also welcome applications from students taking the IB Career related Programme

BTEC Extended Diploma – DMM to DDM

BTEC Diploma – D*D to D*D*

Access – 112 to 128 UCAS Tariff points from the Access course
In addition to one of the above, you should have:
GCSE English Language grade 4/C – IB grade 4 Higher Level, GCSE Maths Pass
If your first language is not English, you will need an IELTS of 6.5 overall with at least 6.0 in writing and speaking.
We also welcome applications from students who are taking a combinations of qualifications listed above. For further information, please contact Course Enquiries.
View more information about our entry requirements and the application process
International Baccalaureate – 27 points
If your first language is not English, you will need an IELTS of 6.5 overall with at least 6.0 in writing and speaking.
More information
Students earn top marks, with 95% of graduates earning either an upper second-class honours degree (60-70%) or first-class honours degree (70% and above) classification. Westminster students are most satisfied with their educational experience among all comparable courses in London.
Westminster graduates rise above other job and postgraduate applicants. Ninety-percent of graduates find full-time employment or continue their studies. Career development is embedded in the course. Students work part-time, on placements and enjoy work-related learning across all three years of study.
Graduates work as social media strategists and creators, public relations consultants, executives and managers, account directors, planners, and assistants, media buyers and planners, copywriters and creative directors. Graduates have found employment at some of the most influential companies and agencies around the world including Ogilvy & Mather, Transport for London, Mischief PR and Deutsche Bank and the Stroke Association.
Westminster graduates earn top salaries, averaging up to £23,000 per year during their first professional public relations and advertising job, rising to £30,000 after three years.
Westminster has strong links with the public relations and advertising industries. Instructors teaching and leading this course have decades of experience, much drawn from around the globe.
Alumni and other industry professionals regularly appear as guest speakers in classes, serve as industry experts on final-year projects, advising, mentoring and challenging students to produce their best work as they head into full-time employment and beyond.
Upon admission, each Public Relations and Advertising student at Westminster becomes a member of the Public Relations and Communications Association. Networking events with industry professionals, webinars, seminars and career fairs through this members give Westminster students an entry to the field right from their first year of study.
Our Careers and Employability Service is here to support you to achieve your full potential.
With a growing network of over 3,000 employers around the world and a team of experienced careers consultants, we provide you with a variety of opportunities to work and develop new skills. As a University of Westminster student, you'll have access to our services throughout your studies and after you graduate.
We can help you:
find work placements, graduate jobs or voluntary experience related to your course
discover international opportunities to enhance your employability
write effective CVs and application forms
develop your interview and enterprise skills
plan your career with our career consultants
gain insights into your chosen industry through mentoring
meet employers and explore your career options at our employer fairs, careers presentations and networking events 
Find out more about the Careers and Employability Service.
Find out more about other employability initiatives at the University of Westminster.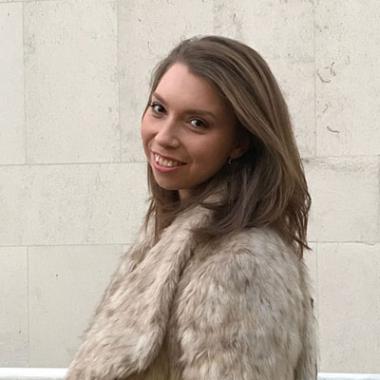 Nicole Hardy
Public Relations and Advertising BA Honours
PR and Advertising at the University of Westminster starts with the basics and quickly builds up your knowledge year by year until graduation. This course is invaluable for all who want to make PR/Advertising their profession.
Cedric Bratzke
Public Relations and Advertising BA Honours
No matter if you want to become a PR practitioner or work at an advertising agency, this course has something for everybody.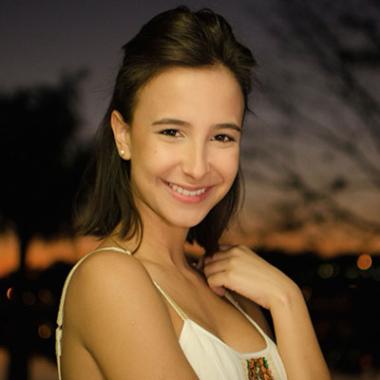 Cecilia Vital
Public Relations and Advertising BA Honours
We are lucky to have only highly qualified and experienced lecturers, together with many well-known guest speakers from London, the global centre of communication.
Student experience
During their three years on the Public Relations and Advertising course our students visit agencies, meet top industry professionals, and attend conferences. Creating a unique student experience that only the University of Westminster can offer.
UK and EU tuition fee: £9,250 (Price per academic year)
When you have enrolled with us, your annual tuition fees will remain the same throughout your studies with us. We do not increase your tuition fees each year.
Find out how we set our tuition fees.
Funding
As well as tuition fee loans, there is a range of funding available to help you fund your studies.
Find out about undergraduate student funding options.
Scholarships
The University is dedicated to supporting ambitious and outstanding students and we offer a variety of scholarships to eligible undergraduate students, which cover all or part of your tuition fees.
Find out if you qualify for one of our scholarships.
International tuition fee: £14,000 (Price per academic year)
When you have enrolled with us, your annual tuition fees will remain the same throughout your studies with us. We do not increase your tuition fees each year.
Find out how we set our tuition fees.
International student funding
Find out about funding for international students.
Scholarships
The University is dedicated to supporting ambitious and outstanding students and we offer a variety of scholarships to eligible undergraduate students, which cover all or part of your tuition fees.
Find out if you qualify for one of our scholarships.
Course Location
The vibrant home of our creative, media and digital courses, the Harrow Campus offers one of the richest portfolios of creative industry research and learning in Europe. The recent redevelopment of the campus has seen the creation of fluid, informal learning spaces, dedicated project and gallery spaces and a revamped library. For more details, visit our Harrow Campus page.
Contact us
Contact the Course Enquiries Team:
+44 (0)20 7915 5511
Opening hours (GMT): 9am–4pm Monday to Friday
Your Westminster
Book an open day. Order a prospectus. Sign up for newsletters.