* Price per academic year
Course summary
Our Journalism BA degree is built on a long history of innovation and experimentation.
As the Regent Street Polytechnic, we were a pioneer in journalism education in the UK, being among the first British institutions to offer journalism courses.
Today, our Journalism BA course puts creativity, innovation, entrepreneurship and flexibility at its heart, attracting students from around the world and launching graduates into successful and sustainable careers across the media industry – from national newspapers and magazines, to top PR agencies, major television companies, and big-brand websites and social media channels.
Our aim is to help you become a voice of clarity for your generation, helping you shine a light on the issues that matter, and get your voice heard above the multimedia clamour.
Our course is taught by professional journalists and internationally renowned academics, and informed by world-leading media research and a network of industry connections and expertise – all of which means you'll be getting the most creative, critical, and up-to-date perspectives on journalism and media.
The course is practice-based, underpinned by theory, and focused on core journalistic, critical and analytic skills, combining traditional reporting and writing with online, multimedia and networking skills.
There are three key strands to the course:
Journalism practice, which focuses on key journalistic skills, production techniques, and a final project module including running a live website
Journalism in context, which helps students to understand the social, political, economic, legal, regulatory and ethical contexts within which journalists operate
Media and communications research, which develops students' understanding of the social and cultural uses of mediated communication
The advent of new technologies and shifting patterns of media consumption create a challenging and exciting environment for media practitioners – one in which you'll be taught to thrive throughout the course. You'll be able to choose from various specialist options to discover your strengths and define the direction of your studies, and will also gain key transferable skills – from critical thinking to pitching ideas – that will open up further avenues of employment, training or postgraduate study.
The course is based at our Harrow Campus, in north-west London, where you'll be working alongside students from film, photography, music and fashion, in a unique creative hothouse.
Top reasons to study with us
Taught by professional journalists and leading academics – you'll be taught by working journalists from well-known news media organisations and internationally renowned academics working on cutting-edge research
Strong links with industry – high-profile guest speakers join us from across the industry – from traditional news media organisations and broadcasters to newer online outfits – providing unique insights and inspiration, as well as careers advice
Fantastic location – London is the centre of the UK news media business and we take full advantage of this. Our students do real journalism alongside real journalists in London, reporting on the capital's breaking stories, visiting major newsrooms, and making valuable contacts within the industry
Focus on employability – you'll graduate from our course equipped to work in a range of fields, from traditional news journalism and the broader content creation business, to launching your own publication and starting a business
Flexible course structure – choose which area of journalism you want to specialise in and define the direction of your studies
Course structure
The Journalism BA has a flexible structure which, while focusing on core journalistic and critical and analytic skills, also allows students to choose specialist options and take control of their studies.
Learning takes place through a combination of face-to-face teaching and independent study, including lectures and seminars, practical workshops, group and individual projects, and presentations.
The majority of your assessments will be through coursework, including journalistic news stories and features, video and audio packages, multimedia stories, blogs and blog posts, research reports and industry case studies.
The following subjects are indicative of what you will study on this course.
Subjects of study include:
Digital First: Introduction to Producing Online/Multimedia Journalism
Introduction to Consumer and Lifestyle Journalism
Introduction to Journalism
Journalism: Stories and Histories
Media and Globalisation
Media and Society
News, Features, Comment
Credit Level 4
Subjects of study include:
Journalism, Politics and the Media
Media Law and Ethics
Multimedia Storytelling and Production (students choose from Broadcast and Online pathways)
Pitch, Produce, Publish: Creating Modern Magazines
Researching Media and Communication
Specialist Journalism (students choose from pathways on Fashion Journalism, Sports Jounalism, International Journalism and Literary Journalism)
Theories of Media and Communication
Credit Level 5
Subjects of study include:
Dissertation
Diversity and the Media
Extended Essay
Final Journalism Project
Media Futures
Specialist Journalism (students choose from pathways on Arts and Entertainment Journalism, Technology and Video Games Journalism and Investigative and Data Journalism)
Credit Level 6
Programme Specification
For more details on course structure and modules, and how you will be taught and assessed, see the programme specification.
Careers
Our graduates are successful in gaining employment across the media industries, with recent graduates joining network radio, national newspapers and magazines, respected websites, top PR agencies and major television companies.
Many graduates also find work in the online content creation sector – running social media channels for big brands, creating content for branded websites, online community building, working on sponsored content, native advertising and online and digital marketing.
Some of our graduates stay in academia, pursuing postgraduate and doctorate-level study after specialising in theory throughout the course.
With a growing global network of 3,000 employers, our Careers and Employability Service is here to support you to achieve your full potential.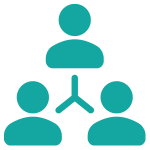 Forge early connections with industry in one of the world's most creative media hubs.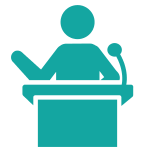 A number of working journalists teach on our modules from companies including Radio 4, The Times, The Mail, Talk Radio, Virgin Radio, News UK, The Guardian, and Sky Sports News.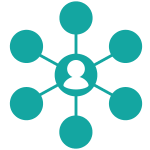 Guest speakers join us from across the industry – from Buzzfeed to the BBC – to provide valuable careers advice.
Industry links
The course has an excellent reputation within the news media business and regularly hosts talks by high-level, professional journalists.
Our network of alumni and recent graduates often appear as guest lecturers, expanding and refreshing our connections with industry. They work at some of the biggest news media organisations about and provide valuable advice on building journalism careers – even inviting our students to visit their workplace newsrooms in the past.
Previous alumni guest lecturers have included:
Madalena Araujo (CNN)
Jimmy Blake (Radio 1 Newsbeat)
Jordan Joice (BBC)
Alina Isachenka (BBC World Service)
Marie Le Conte (freelance political journalist at Buzzfeed, BBC, Time, and GQ)
Richard Holmes (Buzzfeed)
We host events with speakers from organisations including Women in Journalism, The Media Society and the British Journalism Review, with previous guest speakers including:
Mark Thompson (CEO of the New York Times)
Dylan Jones (editor of GQ)
Terri White (Empire Magazine)
John Domokos (The Guardian)
Phil de Semlyen (Time Out)
Clive Myrie (BBC)
We also have a number of working journalists who teach on our modules, including:
Charles Carroll (Radio 4)
John Naish (The Times andThe Mail)
David Spencer (Talk Radio, Virgin Radio and News UK)
David Batty (The Guardian)
Lyall Thomas (Sky Sports News)
Job roles
This course will prepare you for roles such as:
Broadcast journalist (for radio/TV)
Features writer (for online/print/broadcast)
Online video/podcast creator
Multi-platform news reporter (for online/print/broadcast/mobile)
Researcher (for media organisations/creative industries)
Social media editor/online content creator
Graduate employers
Graduates from this course have found employment at organisations including:
CNN, BBC World Service, BBC Radio One Newsbeat
Buzzfeed, Vice, Huffington Post, Cosmopolitan, i-D, Grazia 
The Express, The Independent, The Evening Standard,  Guardian Labs
The Face, Bloomberg, T3, The Week, MSN UK, Music Week
Sky Sports News, Google News, Al-Jazeera, India Today, Share Radio
Industry visits
We have good connections with well-known news companies and organise visits to newsrooms, with previous visits including:
Channel 4 News – where our students met Jon Snow
CNN - where our students met Christiane Amanpour
The Independent/Evening Standard/Daily Mail - where our students met Geordie Greig, editor of the Daily Mail
The Telegraph
Sky news
We've also organised visits to The Guardian and Sky Sports.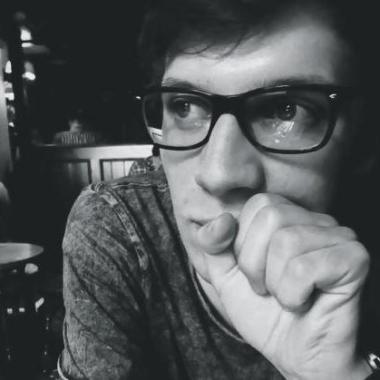 Jimmy Blake
Broadcast Journalist for BBC Radio 1/1Xtra/Newsbeat
The course gave me a place to learn and hone skills that you can't necessarily develop in the outside world. I did Smoke Radio [Westminster's student radio] - I had my own show. Skills I learned here are skills I use now. If I hadn't done Smoke Radio, getting into the industry would be so much harder.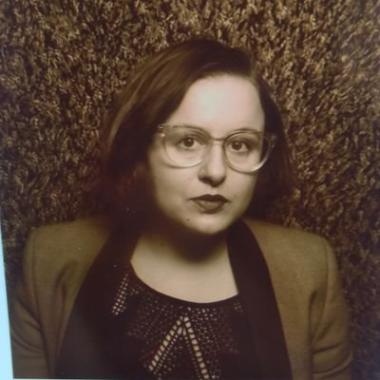 Marie Le Conte
Political Journalist and Author
Marie writes for various publications - Politico, Time, the Guardian - and appears on TV and radio. Her book about politics, scandal and gossip came out in September 2019. Speaking of the course, she says, "It gave me the space and knowledge that journalism is really what I wanted to do. It reinforced that feeling."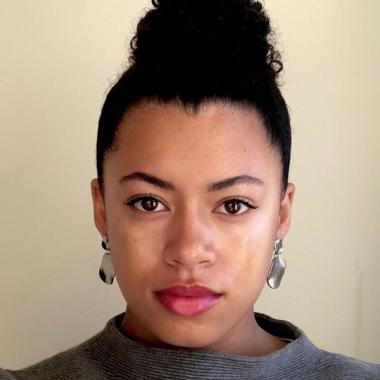 Yasmin Jeffery
Digital Journalist/Producer for the Australian Broadcasting Company
Yasmin interned at Vice and the Telegraph Media Group while studying. Speaking of the course, she says, "Westminster armed me with the skills needed to jump headfirst into the national news industry. The theoretical aspects sparked a thirst for further knowledge and the skills I amassed prepared me to embark on further academic study."
International Opportunities
Many of our courses offer international study and work experiences, and the University provides other global opportunities that all students can apply for - so whatever you're studying, you'll have the chance to go abroad.
Opportunities could include:
Taking part in semester or year-long exchanges at institutions around the world
Attending an international summer school or field trip
Developing your CV through volunteering or work placements abroad
International experience broadens horizons, boosts self-confidence, and improves global understanding, alongside being fantastic for your career.
Find out more about our international opportunities, including funding options and where you can go.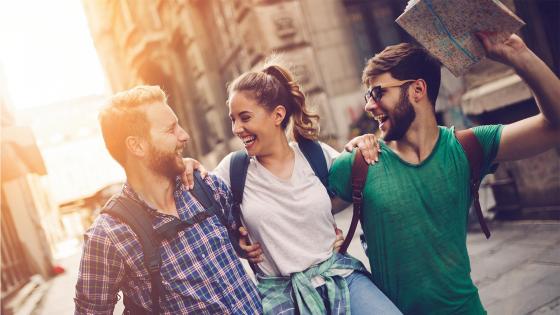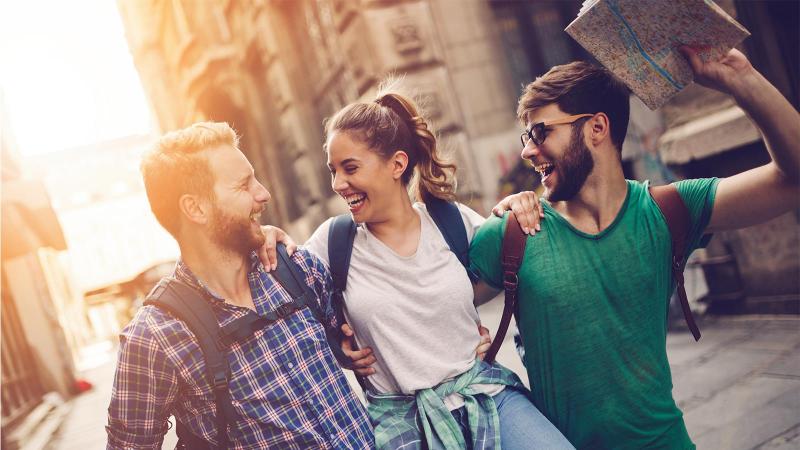 Course Leader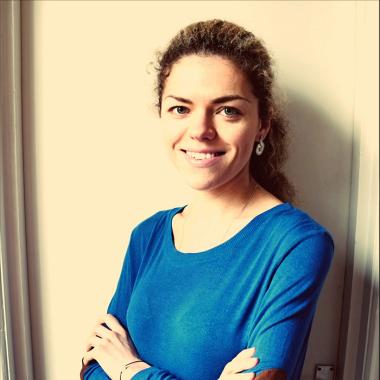 Dr Anastasia Denisova
Lecturer in Journalism
Before starting her academic career, Anastasia worked as a journalist for over a decade, rising through the ranks as a morning show reporter, news reporter and international news editor, then editor of an inflight travel magazine and editor-in-chief of a corporate fashion magazine.
She's been a freelance columnist and writer for major titles, including Marie Claire, Independent, Vogue, Conde Nast Traveler and GEO. Her work has received industry recognition, including the French government's award for the best publication on France in Russian in 2014.
Anastasia previously worked as Lecturer at Manchester Metropolitan University and Visiting Lecturer at King's College London. Her educational qualifications include a BA (Hons) in Journalism (Lomonosov Moscow State University), an MA in Media and Communications (City University London) and a PhD in Social Media (University of Westminster).
She is currently researching fashion media and sustainability. Her other work examines viral cultures in politics and journalism. Her book Internet Memes and Society was published in 2019.
This is not your standard Journalism degree. We are a creative course on a very creative campus. We're looking for students who want to create the new kinds of journalism people need so much right now.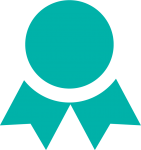 Our alumni win awards – most recently, graduate Richard Holmes (now at Buzzfeed) won 'Young Journalist of the Year' at the National Press Awards in 2018.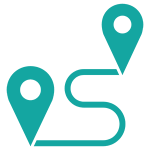 Flexible course structure
Explore your interests, discover your strengths, and define the direction of your studies by choosing from a range of specialisms.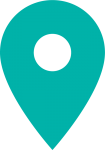 Multidisciplinary, creative campus
You'll work alongside students from film, photography, music, and fashion at our Harrow Campus – and central London is a short (20-minute) Tube ride away. 
Join us at an online open day and get a feel for student life at the University of Westminster.
You'll get a chance to: 
Speak to our academic staff
Take a virtual reality tour of our student halls
Ask us any questions you may have about student finance and accommodation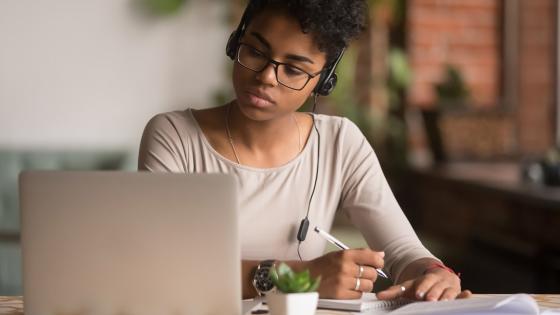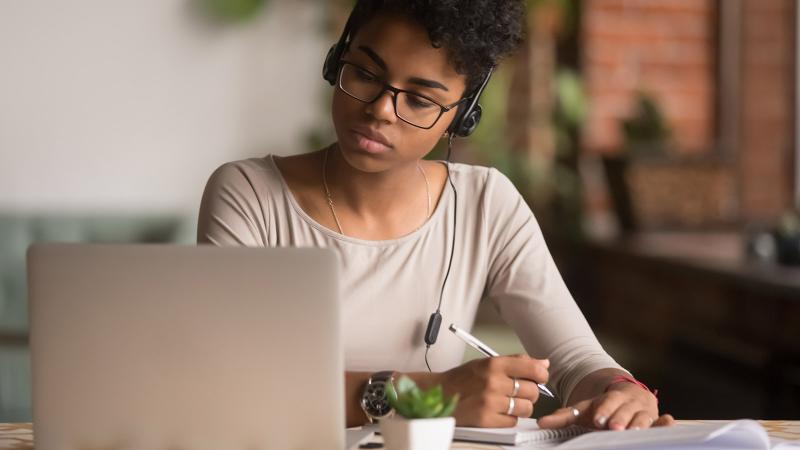 A Levels – BBC to ABB
International Baccalaureate – 27 points. We also welcome applications from students taking the IB Career related Programme
BTEC Extended Diploma – DMM to DDM
BTEC Diploma – D*D to D*D*
Access – 112 to 128 UCAS Tariff points from the Access course
In addition to one of the above, you should have: 
GCSE English Language grade 4/C – IB grade 4 Higher Level, GCSE Maths Pass
If your first language is not English, you will need an IELTS of 6.0 overall with 5.5 in each element.
We also welcome applications from students who are taking a combinations of qualifications listed above. For further information, please contact Course Enquiries.
More information
International Baccalaureate – 27 points
If your first language is not English, you will need an IELTS of 6.0 overall with 5.5 in each element.
More information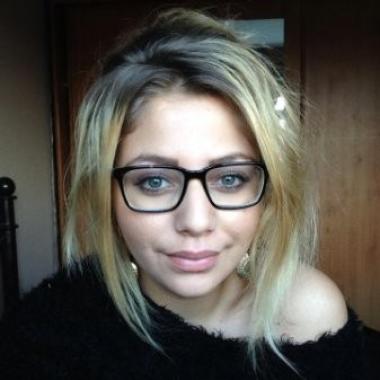 Katherine Cenaj
Journalism BA
Before I came to an open day at Westminster, I was still considering other universities. But the minute I walked through the doors of the campus, that was it. It was a feeling, I knew I wanted to be here. Also, the fact there is only one exam throughout three years is a bonus.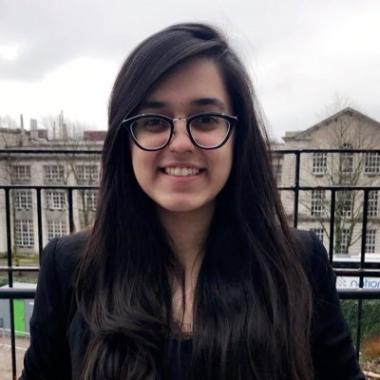 Sonakshi Sharma
Journalism BA
I liked the idea of attending a university with people from all over the world, and Westminster's global student community helped me make the decision. When I finish the course, I will miss the open vibe of the campus, the professors, The QH [student newspaper], the Undercroft bar and every friend I made at Westminster.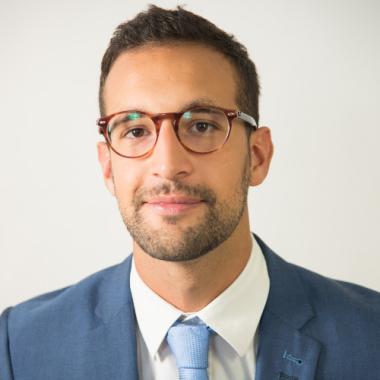 Francesco Tamilia
Journalism BA
I chose to study Journalism at Westminster because I was fascinated by how the course was organised, giving more importance to the practice rather than the theory. I enjoy having the freedom to write about what I want and the opportunity to work in a team.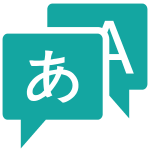 From Arabic to Spanish, you can learn a new language alongside your degree with our Polylang programme.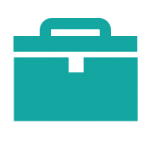 Develop your entrepreneurial skills
Our award-winning Creative Enterprise Centre offers industry networking events, workshops, one-to-one business advice and support for your startup projects.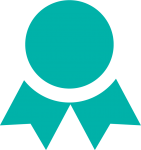 Gain extra qualifications
We provide access to free online courses in Adobe and Microsoft Office applications, as well as thousands of specialist courses on LinkedIn Learning.
UK and EU tuition fee: £9,250 (Price per academic year)
When you have enrolled with us, your annual tuition fees will remain the same throughout your studies with us. We do not increase your tuition fees each year.
Find out how we set our tuition fees.
Funding
As well as tuition fee loans, there is a range of funding available to help you fund your studies.
Find out about undergraduate student funding options.
Scholarships
The University is dedicated to supporting ambitious and outstanding students and we offer a variety of scholarships to eligible undergraduate students, which cover all or part of your tuition fees.
Find out if you qualify for one of our scholarships.
International tuition fee: £14,000 (Price per academic year)
When you have enrolled with us, your annual tuition fees will remain the same throughout your studies with us. We do not increase your tuition fees each year.
Find out how we set our tuition fees.
International student funding
Find out about funding for international students.
Scholarships
The University is dedicated to supporting ambitious and outstanding students and we offer a variety of scholarships to eligible undergraduate students, which cover all or part of your tuition fees.
Find out if you qualify for one of our scholarships.
Interview with Journalism BA graduate
Watch our interview with Journalism BA graduate Jimmy Blake, who now works as a broadcast journalist for BBC Radio 1 and BBC Newsbeat.
Teaching and assessment
Below you'll find examples of how marks have been calculated and study time distributed in the past. Changes to assessment weights and division of study time may be made in response to feedback and in accordance with our terms and conditions.
How you'll be taught
Teaching methods across all our undergraduate courses focus on active student learning through seminars, workshops, problem-based and blended learning, as well as group work. Teaching will be informed by our research, giving you the benefit of the knowledge of current theories and, where appropriate, their practical application.
Year
Scheduled hours
Independent study
How you'll be assessed
Assessment methods across our undergraduate courses may include essays, reports, presentations, case studies, videos, podcasts and posters, as well as time-constrained in-class tests and exams.
Year
Written exams
Practical
Coursework
Data from the academic year 2019/20
Our Student Hub is where you'll find out about the services and support we offer, helping you get the best out of your time with us.
Study support — workshops, 1-2-1 support and online resources to help improve your academic and research skills
Personal tutors — support you in fulfilling your academic and personal potential
Student advice team — provide specialist advice on a range of issues including funding, benefits and visas
Extra-curricular activities — volunteering opportunities, sports and fitness activities, student events and more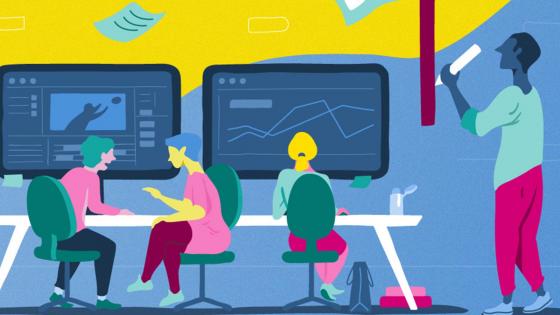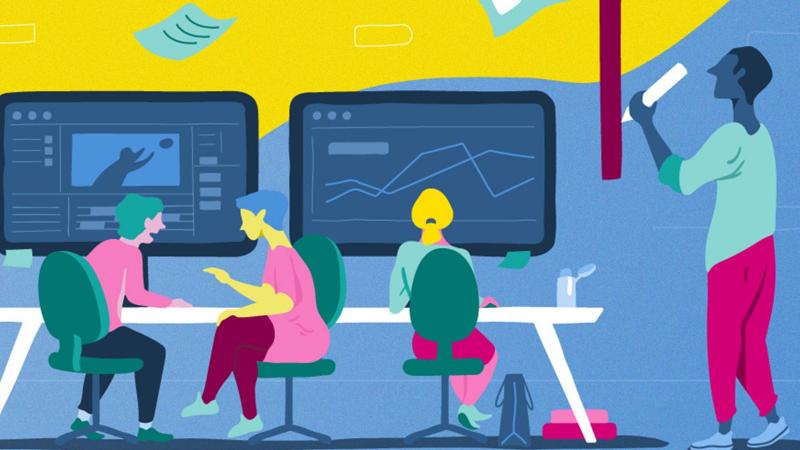 Course location
Harrow is our creative and cultural hub, home to most of our arts, media and digital courses. It houses state-of-the-art facilities for every discipline, including project and gallery spaces, film studios, creative labs, collaborative learning spaces, and the creative enterprise hub.
Harrow Campus is based in north-west London, just 20 minutes from the city centre by train.
For more details, visit our Harrow Campus page.
 
Your Westminster
Book an open day. Order a prospectus. Sign up for newsletters.
Contact us
Email us at:
We have an FAQs page if you are applying this year.
Opening hours (GMT): 9am–4pm Monday to Friday