* Price per academic year
Course summary
Our degree courses with Foundation year offer the opportunity to prepare you for advanced study before you progress onto a full honours degree at the University of Westminster. Whether you do not feel ready for degree-level study, don't have the right qualifications, want to change your subject specialism or return to study after an absence from education, we aim to encourage a broad range of students to undertake our Foundation year in order to progress onto their full honours degree with us.
The Foundation year (Year 0) is designed to prepare you for your chosen discipline and give you the opportunity to explore new ideas, opening up new perspectives on the key debates within the field. It begins in the first semester with the development of fundamental Art and Design skills, as well as practical exploration across all of the disciplines in our Art and Design Foundation programme. In the second semester you are encouraged to specialise in your own discipline and are supported at this stage by tutors from your host course. You will also benefit from workshops in our high-end facilities, and from working with leading academics who will encourage you to become a confident and creative thinker. Your practical development is accompanied by modules in both semesters on foundational academic skills – skills that will be essential as you progress to your chosen full degree.
On successful completion of the Foundation year (Year 0), you will be able to move on to study for the Contemporary Media Practice BA Honours degree over a further three years study.
This unique course is built on our long tradition of teaching interdisciplinary media practice, working across moving image, photography and interactive media. Our approach combines the creative exploration of art school traditions with academic and professional excellence. We have extensive industry-level facilities and equipment, and to develop your skills and knowledge we use a variety of assessment methods, including practical projects, presentations, written work, research tasks and portfolios.
The course sets high standards for professional achievement in specific media industry roles, and prepares you for the challenge of a multi-skilled portfolio career. You will also gain the transferable and cognitive skills necessary for lifelong personal and professional development. Graduates have a high employment rate across the media industries, including broadcast television; commercial photography and photojournalism; curating and film programming; film direction, production, editing and visual effects; fine art practice; and new media. Our graduates include Anand Tucker (director/producer), Aaqil Ahmed (commissioning editor, BBC), Ori Gersht (artist, filmmaker and photographer), Rafi Pitts (director), Martha Fiennes (director and artist), Zed Nelson (photographer) and many others.
This course will enable you to develop your creative media production skills across a range of disciplines, and give you the ability to adapt to the creative opportunities of new media forms and hybrids. It will enhance your ability to participate in contemporary cultural debates, and develop your awareness of the political, ethical and aesthetic implications of your work.
The course is part of the University of Westminster's School of Media, Arts and Design, based at our state-of-the-art Harrow Campus – a cutting-edge creative hub, and one of the leading media, arts and design educational facilities in Europe.
You will be taught through a mix of lectures, group and individual tutorials, and workshops, supporting the development of your skills across media to a level equivalent to single-discipline courses.
Assessment methods include submitted work and research material, crits, seminar presentations, visual essays and online study tasks.
Course structure
The following subjects are indicative of what you will study on this course.
To help you make an informed decision, you can have a look at how marks have been calculated and study time has been distributed on this course in the past.
Subjects of study include (across 5 core modules):
Introduction to Academic Practice
Critical Thinking for Academic and Professional Development
Art and Design Explorations
Making and Modelling
Seeing and Doing

There are no optional or elective modules offered at Level 3, as the focus is on the development of key academic skills through a broad understanding of Media and Design
Credit Level 3
Your first year is concerned with establishing core media production skills, and supporting your transition into higher education with skills in research and analysis of media culture. Alongside technical workshops in all course media (moving image, interactive media and photography) you will develop practical projects around given themes. These projects introduce key skills in conceptual development and encourage your creative abilities. Subjects of study include:
Skills in the core media for Contemporary Media Practice: moving image; photography; digital and interactive media; studios and equipment; editing and post-production; professional working with actors, locations and media content.
Practical projects; creative working and developing ideas; pitching; group and solo working.
Media Explorations: experimental practices, exploring the traditions and futures of the core media.
Introduction to Contemporary Media Theory: the core theory essential to an understanding of contemporary media, culture and arts.
Media Representations: theories and practices of representation in the arts and media.
Credit Level 4
The second year opens out the range of possibilities available to you in both practice and theory. We ask you to develop skills and knowledge of specific media in depth, but also to engage with the frontiers of interdisciplinary media practice. This allows you to begin to develop your distinctive interests through a selection of media, themes and production methods. We also require all students to undertake work experience in the second year. Subjects of study include:
Media Frontiers: practical work that explores and tests the boundaries of current media, choosing from moving image, photographic and interactive media.
Convergent Media: responding to the varieties of convergence in producing and consuming media through a practical project.
Live Projects: work experience, commissions, curating and live events.
Critical Perspectives on Media: advanced approaches to the analysis of media, leading to a focus on a chosen media tradition.
Research and Synthesis: developing your own interests in theory and analysis, leading to defining a subject for your final year dissertation or extended research essay.
With options available that include:
Transmedia Practices – exploring related practices and traditions, such as animation, sound design, software art, and motion graphics.
Scriptwriting for Media: writing for film, television and emerging formats.
Art/Science Collaboration: projects developed with students from disciplines such as Psychology, Biosciences and Computing.
Creative Encounters: working with students from other Media, Arts and Design disciplines.
Credit Level 5
By your third year you are sufficiently experienced and skilled to determine your own themes, and sustain substantial and high-level work over a longer period. Your Final Project and Dissertation are the culmination of your studies; typically our students create short narrative films, documentaries, interactive projects, photographs, installations, and many other hybrid forms. This work is then given a public exhibition/screening. Subjects of study include:
Exploration and Pre-Production: you conceive a large scale final year project, and take that through pre-production planning.
Major Project: your culminating practical work on the course.
Dissertation or Extended Research Essay: where you apply theory and critical approaches to a subject of your choice, with rigour and in depth.
Professional Launchpad: professional networking, mentoring, planning a career and preparing to promote yourself.
Credit Level 6
Programme Recognition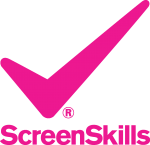 This course offers industry-relevant teaching and is endorsed by ScreenSkills, the skills body of UK's screen-based creative industries.
Programme Specification
For more details on course structure and modules, and how you will be taught and assessed, see the programme specification.
Course Leader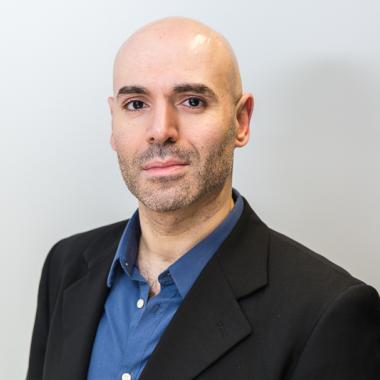 Dr Chris Christodoulou
Senior Lecturer
Chris's teaching and research engages with the role of interdisciplinary practice in contemporary media. His PhD thesis examined the relationship between accelerated culture and the electronic dance music genre, drum 'n' bass. He is also interested in contemporary fan cultures based on the collection of obsolete and residual media.
Contemporary Media Practice BA is a specialist course in cross-platform and multi-disciplinary media production.
A Levels – DD
International Baccalaureate – 24 points. We also welcome applications from students taking the IB Career related Programme
BTEC Extended Diploma – PPP
BTEC Diploma – MP
Access – 48 UCAS Tariff points from the Access course
In addition to one of the above, you should have:
GCSE English Language grade 4/C – IB grade 4 Higher Level, GCSE Maths Pass
If your first language is not English, you will need an IELTS of 6.0 overall, with 5.5 in each component.
We also welcome applications from students who are taking a combination of qualifications listed above. For further information, please contact Course Enquiries.
Applicants should have a portfolio of practical work to bring to interview.
View more information about our entry requirements and the application process.
International Baccalaureate – 24 points   
If your first language is not English, you will need an IELTS of 6.0 overall, with 5.5 in each component.
Applicants should have a portfolio of practical work to bring to interview.
More information
Our Careers and Employability Service is here to support you to achieve your full potential.
With a growing network of over 3,000 employers around the world and a team of experienced careers consultants, we provide you with a variety of opportunities to work and develop new skills. As a University of Westminster student, you'll have access to our services throughout your studies and after you graduate.
We can help you:
find work placements, graduate jobs or voluntary experience related to your course
discover international opportunities to enhance your employability
write effective CVs and application forms
develop your interview and enterprise skills
plan your career with our career consultants
gain insights into your chosen industry through mentoring
meet employers and explore your career options at our employer fairs, careers presentations and networking events 
Find out more about the Careers and Employability Service.
Find out more about other employability initiatives at the University of Westminster.
UK and EU tuition fee: £9,250 (Price per academic year)
When you have enrolled with us, your annual tuition fees will remain the same throughout your studies with us. We do not increase your tuition fees each year.
Find out how we set our tuition fees.
Funding
As well as tuition fee loans, there is a range of funding available to help you fund your studies.
Find out about undergraduate student funding options.
Scholarships
The University is dedicated to supporting ambitious and outstanding students and we offer a variety of scholarships to eligible undergraduate students, which cover all or part of your tuition fees.
Find out if you qualify for one of our scholarships.
International tuition fee: £14,000 (Price per academic year)
When you have enrolled with us, your annual tuition fees will remain the same throughout your studies with us. We do not increase your tuition fees each year.
Find out how we set our tuition fees.
International student funding
Find out about funding for international students.
Scholarships
The University is dedicated to supporting ambitious and outstanding students and we offer a variety of scholarships to eligible undergraduate students, which cover all or part of your tuition fees.
Find out if you qualify for one of our scholarships.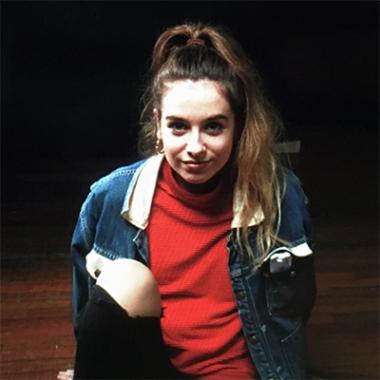 Bobbie Notcutt
Contemporary Media Practice BA Honours Level 4
Contemporary Media Practice is so well suited to a student like myself because I don't find it restrictive. If anything, it's taught me how to be more open minded and expressive with concepts and ideas. With freedom of expression being especially important in today's society, this course really makes this a priority and spurs us to showcase our views on society, politics and art. Therefore, the level of work is not only thought provoking and original, but a true representation of the students who have made it, which to me is key in trying to formulate myself as a creative.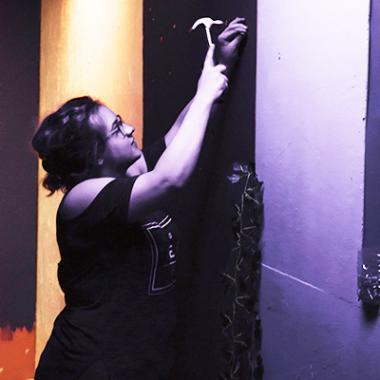 China Tebb
Contemporary Media Practice BA Honours Level 6
Contemporary Media Practice has given me the perfect opportunity to not only develop my existing skills but to also learn brand new ones that I never thought I'd get the chance to try. The practical modules provide time to have a go using a wide range of mediums to produce work, whilst the theoretical modules give the opportunity to enhance understanding of media theory and essay writing in a broader sense.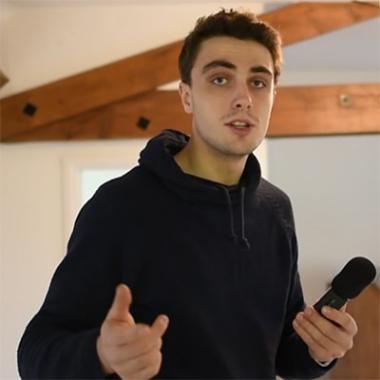 Ed Hands
Contemporary Media Practice BA Honours Level 6
On Contemporary Media Practice, I realised my interests were much broader than just photography, and the course has helped nurture that. I've learnt about all the processes of photography, filmmaking, documentaries, coding and all the theory to go with it. As a consequence, I now feel ready to go into a professional creative practice and do whatever task might be asked of me. I've really enjoyed my time on CMP – the staff are amazing, and the facilities are awesome too!
Course Location
The vibrant home of our creative, media and digital courses, the Harrow Campus offers one of the richest portfolios of creative industry research and learning in Europe. The recent redevelopment of the campus has seen the creation of fluid, informal learning spaces, dedicated project and gallery spaces and a revamped library. For more details, visit our Harrow Campus page.
Contact us
Contact the Course Enquiries Team:
+44 (0)20 7915 5511
Opening hours (GMT): 9am–4pm Monday to Friday
Your Westminster
Book an open day. Order a prospectus. Sign up for newsletters.