Our Student Advice team can help you with a range of queries and issues – from tips on managing your money and finding the right student funding, to advising you on visas for the UK, immigration and adjusting to life in the UK.
If things go wrong, we can also liaise with external organisations on your behalf, such as Student Finance England, the Home Office or benefit departments.
Our advisers are trained professionals and adhere to the UKCISA/AISA Code of Ethics.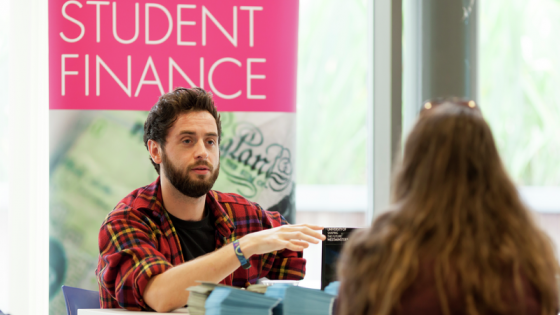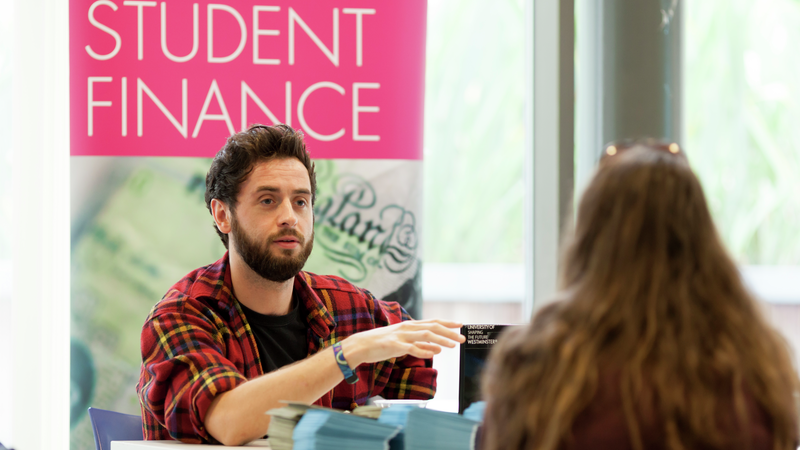 We offer support on a wide range of issues and have included below just a few of the key areas that we offer support in.
Appointments
If you'd like to meet one of our advisers to talk about your situation, you can book an appointment online via Engage or give us a call on the number at the bottom of this page.
We offer appointments by phone or in person or at our Harrow Campus and at 101 New Cavendish Street.
General enquiries
For general queries, you can either call a Duty Adviser (between 10am and 3pm from Monday to Friday) or email us with your questions.
Our contact details are provided at the bottom of this page.
Areas of support
We offer advice on a variety of issues, including the below.
Student funding
We can advise you on any funding you may be eligible for, such as Student Finance England (SFE) funding, state benefits and postgraduate loans.
If required, we can also liaise with external organisations, such as SFE, on your behalf.
For more details, have a look at our Fees and funding pages and Finance pages.
State benefits
If you're a parent or disabled student, contact us to check whether you can continue to claim benefits while you study – not all students can continue to claim.
Tuition fees
If you're unsure whether you should be paying the international or Home tuition fee rate, get in touch and we can check for you.
More details on fees can be found on our Fees for current students page.
Managing your money
Living in London can be expensive, so if you need help putting together a budget plan or finding ways to save money, get in touch with us.
For tips on budgeting and students discounts, see our Finance pages and Affordable London page.
EU nationals
If you're an EU national, we can advise you on your funding entitlement and residence options for you and your family members.
For more information, see our Information for EU nationals page.
Withdrawing from or suspending studies
If you're thinking about taking a break from or leaving your studies, there may be student funding and fee implications you need to be aware of. Talk to us before making a decision.
For more details, have a look at our Withdrawing or suspending from studies page.
Repeating a year
If you need to repeat a year of your course, contact us to discuss how this may affect  SFE funding and Tier 4 visas.
Visas and immigration
Get in touch with us if you have any questions about your UK student visa application or the supporting documents needed, working in the UK, police registration or settling into UK life.
Student advisers are the only members of University staff who are authorised to provide UK immigration and visa advice.
More information on visas can be found on our Visas pages and the UKCISA website.
Other support
For more details on how we support you and keep your details safe, see the following key documents:
Contact us
When emailing us, make sure you include your Student ID number.
+44 (0)20 7911 5000 ext 66080