If you have a disability or condition that affects your studies, our Disability Learning Support (DLS) Team offer confidential support to help you make the most of your studies.
We have Disability Advisers and Specific Learning Difficulty (SpLD) Advisers available to help you, as well as Disability Tutors at each campus who can answer questions related to your course. Each library also has a Disability Support Representative.
Our contact details can be found at the bottom of this page.
Who do we help?
If you have a long-term condition or disability, we can help. The term 'disability' covers a range of conditions, including:
dyslexia
mental health conditions, such as depression and anxiety
visual impairments
autism spectrum conditions
long-term medical conditions, such as epilepsy or Chronic Fatigue Syndrome
If you have a temporary condition (eg you've broken a limb or have an injury), you will not be able to register with us, but can apply for support in exams. For details, check the Individual exam arrangements page.
If you've missed an assessment or submitted coursework late because of serious, unforeseen circumstances that were outside your control, you can submit a mitigating circumstances claim.
Register for support
You'll need to register for support with us and provide supporting documentary evidence of your disability or condition.
If you've received an offer of a place or have already enrolled with us, you can register now.
If you've applied but not yet received an offer, get in touch with us via the details at the bottom of this page.
Register online now
To register online, simply log in with your University username and password and click on the Disability Support Tab at the top right. Then just follow the instructions.
Come and speak to us
We're also happy to meet you in person if you prefer to register this way.
To visit us, just contact us via the details below or log in with your University username and password and book an appointment with us.
Types of support
We aim to make the University an accessible and welcoming place for all of our students and staff, and offer a variety of support to those with disabilities. There is also financial support available to students with disabilities.
For examples of types of support, have a look at our guides below:
Access to buildings
Together with DisabledGo, we've created a set of access guides for our buildings.
We have the following disabled parking bays at our campuses:
Cavendish Campus: 4 parking bays in Hanson Street
Harrow Campus: Get in touch with us for a car parking permit
Marylebone Campus: 3 parking bays
If you'll be driving to our central London campuses and are a Blue Badge Holder, we recommend you apply for the City of Westminster's White Badge scheme, which provides additional parking benefits, as the borough is not part of the national Blue Badge scheme.
Access to technology
We have some assistive technology networked across the University PCs, including the screenreader JAWS. The Apple Macs have inbuilt accessibility technology.
We also have the self-service file-conversion software SensusAccess which allows conversion of a range of file types to more accessible formats.
Each library has an assistive technology workstation that you'll have access to when you're registered with us. There's also a Library Disability Support Representative for each college who can offer help and guidance.
More details on assistive technologies, as well as contact details for our library representatives, can be found in the guide below.
Assessment support
We offer support in in-class tests and exams. This includes extra exam time, rest breaks and sitting assessments with smaller groups of students.
Specialist one-to-one tuition
We offer specialist one-to-one tuition, covering topics such as planning assignments, essay writing, and revision and exam technique.
Dyslexia, dyspraxia and other Specific Learning Difficulties
If you think you might have a Specific Learning Difficulty (SpLDs), such as dyslexia or dyspraxia, have a look at the guides below, which describe some SpLDs.
You can also complete our online screening, which will give you an indication of whether you may have dyslexia or dyspraxia:
If you'd like to chat to us, just book an appointment with us.
DSA needs assessment
If your application for the DSA (Disabled Students' Allowance) was successful and you now wish to book your needs assessment, visit our DSA assessments page for details on next steps.
For more details on the DSA and how to apply, visit the Gov.uk website.
The Disability Learning Support team runs workshops and events throughout the year.
To find out about these activities, keep an eye on the events listing on the Student Hub homepage or get in touch with us at [email protected]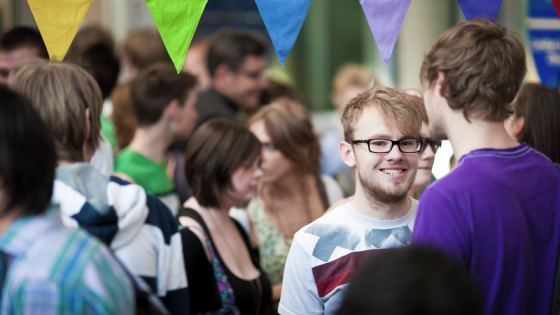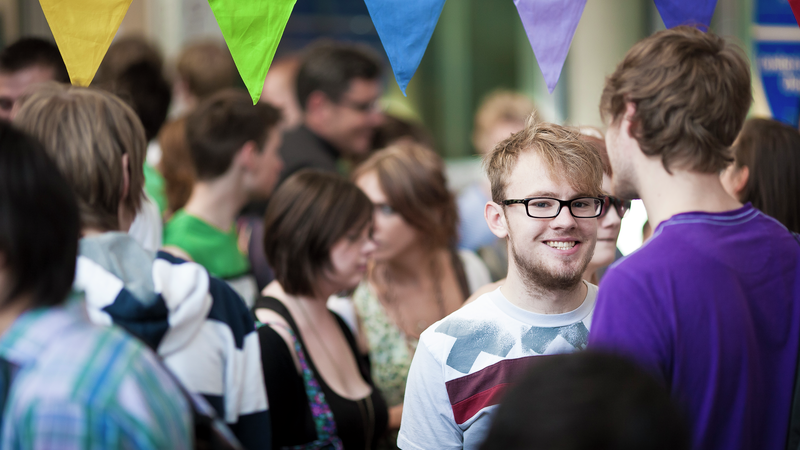 We appreciate the information you may share with us is personal and sensitive.
Information about your disability support needs will only be shared outside our team with key members of staff directly involved in implementing your support.
The information you provide will never be shared with other students. It will also not be on your university transcript or academic references.
For more details, please read our Disability Learning Support consent and disclosure statement below.