* Price per 20-credit module
Course summary
In an increasingly urbanised world, there is growing international demand for urban design graduates. These courses will equip you with the knowledge and skills you need to participate in this rapidly expanding profession. Urban design involves shaping the physical setting for life in cities. The pace of urban change, and the challenge of making cities efficient, sustainable and meaningful, demands creative solutions to design and management. The Urban Design courses at Westminster provide a coherent approach to issues that face our cities, combining structured academic study with live design projects, allowing you to develop practical skills, a theoretical understanding and an informed approach to sustainable urban development.
Our Urban Design programme is one of the largest and longest established in the UK. It enjoys an excellent reputation and our graduates are highly respected in the profession. Our students are from a variety of professions and backgrounds, including architecture, landscape architecture and planning, from the UK, Europe, and across the globe. They range from recent graduates seeking to expand their skill base before commencing their career or those considering a shift from an allied profession, to established professionals seeking to specialise or develop a more informed critical approach. Our central London location allows you to interact with a huge variety of practitioners and organisations, as well as drawing on the city's huge range of resources; you will be at the heart of the debate over the future of cities.
The course places a strong emphasis on design, practical outputs and a multidisciplinary approach. While focusing on UK examples, the lessons from the courses are applicable to a wide range of international and economic contexts. This flexible and student-centred approach is highly valued by former graduates and their employers. The course is delivered by staff with many years' experience in practice, education, training, research, and consultancy in the UK and overseas. Outputs from the course combine into a portfolio demonstrating your ability to deal with the complexities of urban design in a practical and informed manner.
Course structure
The following modules are indicative of what you will study on this course. Part-time students will normally complete 180 credits in two academic years.
Core modules
Based on practical design project enables students to gain an insight into the relationship between urban design theory, practice and local context. Students investigate the city as networks and adjacencies; the intricate dynamics of movement, activity, information, ecology and social interactions that frame the context of urban design interventions.
20 credits
This module It concerns the physical and spatial form of cities at the urban design scale, realised in various geographical or historic contexts, exploring the basic fabric of urban form: buildings, streets and spaces together with the with forces that shape them, how they differ globally, the regulatory contexts, how they provide physical environment to enable activities and livelihoods and how this can influence urban design and planning. Students learn key theoretical approaches to urban morphology, tissue studies, typo-morphological investigations, spatial development patterns, historic development, graphic methods, spatial analysis and various forms and manifestations of the physical built environment of cities.
20 credits
This module allows students to undertake structured research in support of the urban design project module with particular reference to development context, governance and the planning regime, and the development industry. Students undertake a range of investigations, a simplified financial feasibility study, and develop knowledge of a range of building and other urban typologies to be used as design criteria as part of the design project.
20 credits
This is a design-based module enabling students to combine the learning undertaken in other modules and to evolve strategic concepts previously developed in other modules into detailed design positions. The module is an individual site-based design project, allowing students to explore issues in a specific context and to generate original approaches, deploying urban space and built elements to meet stated aims in a comprehensive manner.
20 credits
This is a project-based module that examines the form, use and experience of public space and the notions of perception, identity, diversity, place, place making and place shaping. Projects are used to critically assess the character of urban spaces and propose responsive design interventions. The understanding of the use and experience of these spaces is supported by lectures and selected readings of key thinkers in the field.
20 credits
A residential field trip normally undertaken in a European city over 5 or 6 days. Normally the trip is to a single city with a range of urban forms from a variety of periods and which is undergoing growth. The trip provides an opportunity to analyse urban form, its evolution, the qualities of public spaces, how they are used and what makes them successful or otherwise. These observations are recorded in a notebook. The field trip is an important component of the course as a whole and it will contribute to the quality of assessments on other modules.
(no credits)
An introduction to the concepts and ideas of sustainability in urban development. Key debates in planning for sustainable cities and neighbourhoods. Contemporary issues in delivering sustainable development. Interdisciplinary and discipline-based discussions on the practice of sustainability. Development of study skills (critical analysis, site analysis and planning, sustainability appraisal, team working, presentation).
20 credits
This module offers the opportunity to research in-depth topics or issues related to urban design based on primary or desk-based research. The written dissertation is 12-15,000 words in length. Alternatively, students may undertake a major design project that explores a particular issue and is informed by research, includes a written report or 5-6,000 words.
20 credits
Option modules
You'll choose one option module to take.
This is a project-based module where students investigate industry-standard software and datasets easily available for analysis and representation of spatial phenomena. Supported by a series of lectures the module has a focus on student led projects developing a critical understanding of how software can enhance practice rather than developing advanced software skills.
20 credits
This is a theory and case study-based module that critically examines the role of and definition of nature in urban environments. It looks at the role of nature, ecology and landscape as powerful paradigms in cities in the late 20th / early 21st century. Socioenvironmental sustainability, urban ecology, adaptive reuse and the re-emergence of natural landscape features as part of a city's active green infrastructure are addressed and discussed through relevant literature. International case studies are explored in the context of a growing awareness of the importance of city ecologies for health and wellbeing, sustainability and the future design of cities.
20 credits
This module provides background on environmental policy and climate change. It sets out the theoretical framework to start with, and then the international context for sustainable development, energy efficiency and climate change. It explores implications for the built environment in a range of development contexts, includes analysis of key policy concerns and planning and design responses comparatively across different institutional and cultural contexts. It also reviews techniques for assessing the impacts of development and examines the role that effective environmental strategies and policies in planning and related fields can pursue to reach sustainable development.
20 credits
An introduction to the historic urban landscapes that form an important part of most towns and cities throughout the world. Theory and conservation practice evaluated in a legislative and case law context. Students will learn the techniques of character appraisal and how they can form a platform for further creative intervention and develop an understanding of the specific legislative constraints relating to heritage assets.
20 credits
Following the growing awareness and recognisance of people's voices in shaping their places, the module addresses key issues around public engagement and themes of sustainability applied to the local scale, by looking at challenges addressed by communities and grassroots, from an interdisciplinary perspective. The participants will gain practical skills through the observation and participation to real-life projects, by being taught and working within an interdisciplinary team, composed of various speakers from different fields and professional horizons, the local authorities and the community groups. They will develop a reflective approach on ways to serve the community and enhance social capital and will additionally benefit from an international exposure through an exchange workshop with a European university. Students will gain theoretical knowledge on key ideas related to sustainability, community, participation, social capital and governance, inequalities issues and cultural diversity attached to place-making processes; and develop analytical skills on key historical and contemporary debates about community engagement, community diversity through London's key challenges for sustainability and by learning on international cases.
20 credits
Housing and economic development; debates about housing supply; the role of public policy including planning in promoting housing development; the development of affordable housing; concentrations of social deprivation and negative neighbourhood effects; strategies for neighbourhood regeneration; governance and capacity building; tackling worklessness; policy evaluation.
20 credits
Spatial planning for risk management, including reducing vulnerability and building urban resilience as it relates to the built environment, urban governance and long-term climate change and development needs. Integrates sustainable development and climate change mitigation and adaptation concerns with disaster planning and urban risk management.
20 credits
Participatory planning, housing and land management for urban regeneration and community development in the developed and developing world contexts (using UK and European case studies as a point of reference where appropriate); policies and methods for sustainable neighbourhood planning including informal, low-income housing and settlements in developing world cities.
20 credits
International perspective on spatial planning principles and methods, comparing different paradigms in spatial planning and sustainable urban form for new and existing towns and cities and their regions. Role of spatial planning and land development at the strategic level in mediating between market forces and social need and in the spatial co-ordination of sectoral policies and programmes.
20 credits
This module focuses on traffic and streets, where traffic refers to a range of urban transport modes. It covers movement and place functions in urban contexts, including tensions within and between each. Students analyse approaches to evaluating urban street environments, particularly focused on walking and cycling. This incorporates comparisons of methodological approaches used within different streetscape contexts and within different countries.
20 credits
The module explores changes in land use in relation to changes in city form and function. It focuses on how the changing planning system (including specific funding systems and processes, and the broader planning framework) shapes transport systems and their sustainability. Different views on transport and land use planning are considered, including local authority and developer perspectives. The module incorporates discussion of transport modelling and forecasting, and an introduction to relevant software as it is used within planning and policy-making. The module considers social and environmental trends and constraints as they affect planning for future transport systems.
20 credits
This module focuses on destinations and will evaluate and debate destination development strategies. It will consider alternative destination management structures and assess the role of destination planning in limiting the negative impacts of tourism and ensuring competitiveness. The module will follow a case study approach with students assessing destination responses to different scenarios and challenges. Both UK and overseas destinations will be studied, ranging across resort, urban and rural settings.
20 credits
Programme Specification
For more details on course structure and modules, and how you will be taught and assessed, see the programme specification.
For general enquiries about the course, please email [email protected]
To request an accessible version of the programme specification, please email [email protected]
Course Leader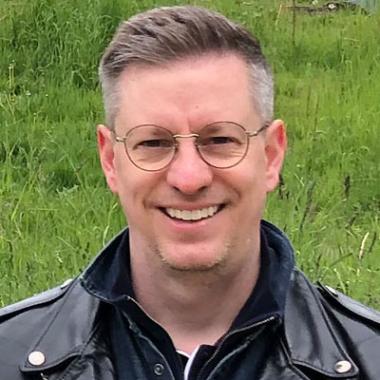 David Mathewson
Senior Lecturer
I am an urban designer and international planner with more than 20 years of practice in urban design, architecture and planning experience in the UK, USA and internationally. I studied urban design at the Architectural Association in London, as well as the International Planning + Sustainable Development course here at Westminster. I studied undergraduate architecture at the University of Texas at Arlington in the USA and worked for many years at large urban consultancies in London such as Skidmore Owings & Merrill, AECOM and PLP Architecture, as well as smaller firms in New York City focusing on bespoke residential projects.
As a Londoner for the past 15 years I feel right at home in this amazing world city, with all its fascinating history, urban form and architecture, and understand myself how it is to be a newcomer here.
Urban design is not architecture, it is not planning, rather it is somewhere between the two. It links the design and typology of buildings to the strategic scale of planning, and as such it has elements of both: design and planning, at the scale of the region, the city, the neighbourhood, the block and the building itself. It is both the built form and the spaces which surround and define it: the networks of movement as much as the buildings themselves and the people who inhabit the city.
A minimum of a lower second class honours degree (2:2) in architecture, landscape architecture, town planning or another related discipline, together with practical or professional experience in their own field or in urban design. Applicants are required to submit a portfolio.
If your first language is not English you should have an IELTS 6.5 with at least 6.0 in writing.
Applicants are required to submit one academic reference.
More details on our Urban Design entry requirements explained webpage.
More information
Graduates of this course typically find employment as urban designers in private consultancy or local authorities. Many find the course useful when developing careers in architecture, planning or landscape architecture.
Our Careers and Employability Service is here to support you to achieve your full potential.
With a growing network of over 3,000 employers around the world and a team of experienced careers consultants, we provide you with a variety of opportunities to work and develop new skills. As a University of Westminster student, you'll have access to our services throughout your studies and after you graduate.
We can help you:
find work placements, graduate jobs or voluntary experience related to your course
discover international opportunities to enhance your employability
write effective CVs and application forms
develop your interview and enterprise skills
plan your career with our career consultants
gain insights into your chosen industry through mentoring
meet employers and explore your career options at our employer fairs, careers presentations and networking events 
Find out more about the Careers and Employability Service.
Find out more about other employability initiatives at the University of Westminster.
Architecture and Interiors at Westminster
Watch our video to find out more about studying Architecture and Interiors courses with us.
UK tuition fee: £850 (Price per 20-credit module)
When you have enrolled with us, your annual tuition fees will remain the same throughout your studies with us. We do not increase your tuition fees each year.
Find out how we set our tuition fees.
Alumni discount
This course is eligible for an alumni discount. Find out if you are eligible and how to apply by visiting our Alumni discounts page.
Funding
As well as tuition fee loans, there is a range of funding available to help you fund your studies.
Find out about postgraduate student funding options.
Scholarships
The University is dedicated to supporting ambitious and outstanding students and we offer a variety of scholarships to eligible postgraduate students, which cover all or part of your tuition fees.
Find out if you qualify for one of our scholarships.
International tuition fee: £1,500 (Price per 20-credit module)
When you have enrolled with us, your annual tuition fees will remain the same throughout your studies with us. We do not increase your tuition fees each year.
Find out how we set our tuition fees.
Alumni discount
This course is eligible for an alumni discount. Find out if you are eligible and how to apply by visiting our Alumni discounts page.
Funding
Find out about funding for international students.
Scholarships
The University is dedicated to supporting ambitious and outstanding students and we offer a variety of scholarships to eligible postgraduate students, which cover all or part of your tuition fees.
Find out if you qualify for one of our scholarships.
Course Location
Our Marylebone Campus has benefitted from a multi-million-pound refurbishment resulting in new workshops, digital studios and development of the Marylebone Library. The campus is home to Westminster Business School and our award-winning Architecture, Planning and Tourism courses. For more details, visit our Marylebone Campus page.
Contact us
We have an FAQs page if you are applying this year.
Or you can contact the Course Enquiries Team:
Opening hours (GMT): 9am–4pm Monday to Friday
Your Westminster
Book an open day. Order a prospectus. Sign up for newsletters.