Winner
Ritnika Nayan
Music Business Management MA, 2007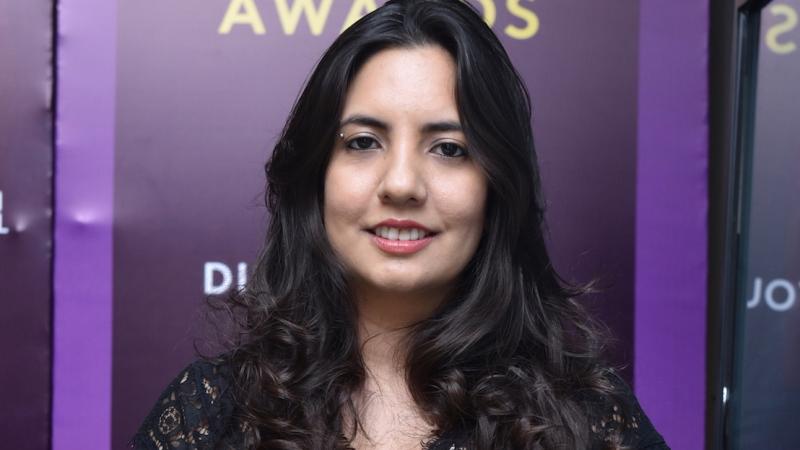 Ritnika Nayan started her music company MGMH in 2007, dealing with artist management, live concerts, and consultancy as well as operating a rehearsal studio in Delhi. 
In 2008, the British Council named Ritnika 'Young Music Entrepreneur' runner up and in 2018 they chose her as a finalist for the Study UK Entrepreneurial Award in India. 
She is a strong advocate for local music and believes the Indian music industry needs to be at par with the international world. Ritnika is an active member of music conferences worldwide and was also a panellist at the Music Expo 2008, in Los Angeles and Electron festival Geneva, 2011, Amsterdam Dance event – 2016 and EARS in Mumbai and recently also released India's first and only book on electronic music – hub.  She has been featured in various publications including Femina, Elle, Time Out Delhi, Hindustan Times, Mid Day, Sunday Guardian, TOI crest, Statesmen and Indian Express and was named one of the 'Top Guns of India' by India Today Aspire Magazine. British Council - Study UK also featured her journey since graduating from Westminster in a video that is currently on their website.
Ritnika won the prestigious Indiafrica Visionary Fellowship and attended a business bootcamp at the Indian School of Business, Hyderabad and was also asked to speak to the University of Mauritius. She recently spoke at a TEDx event in India about the various opportunities available in music and released her book – Indie 101: The Ultimate Guide to the Independent Music Industry in India. Some of the projects she has been involved with include Guns & Roses India Tour, Manu Chao India tour, Tiny Fingers India Tour, Sula Festival, Moto spotlight series, The Grub Fest, Ziro Festival of Music, Nucleya -Horn Ok Please tour etc. 
In 2019, Ritnika set up India's first standalone music business management certification course with Sri Aurobindo Centre of Arts and Communication, Delhi. The course teaches students about the various facets of the music industry and helps them get real world experience through internships and job placements. She has also started monthly mental health sharing circles for the music community under the title 'Good Vibrations' to bring to light the various mental and emotional health issues faced by musicians and those working in the industry.
Finalists
Darine Hamze
Arts and Media Practice MA, 2004
Darine has made more than 15 hit movies in Lebanon, Germany, Paris, Iran and USA, and 37 TV series all over the Middle East (Egypt, Syria, Lebanon). She is currently working on her new TV series 'Beirut Bride' which they are shooting in Istanbul. Darine is working with one of Turkey's best TV series directors Emre Kabakushak for MBC.
Darine has become a famous film star in her country, and what matters the most is that she gets to do what she loves the most, and that is tell stories of women who have been through a lot and have made a difference in their society. She tends to choose roles of Arab women who question the injustice of society upon female inequality. She has also made movies showcasing women's suffering to support anti-violence campaigns.
Darine has been nominated for international awards for her roles in many international film festivals such as Sundance Film Festival, Hamptons, Cannes, Dubai, Locarno, and many International Film Festivals. The latest international awards she has won include the Audience Award at Fukuoka International Film Festival 2016, Japan, for her performance in her film 'Halal Love', and Best Actress Award in Oran International Film Festival 2017, Algeria, for her role in film 'Nuts' by French director Henri Barges, as well as many Lebanese awards. 
London and the University of Westminster gave Darine a lot of artistic inspiration that built her talent and gave her the confidence and ability to pursue her artistic dreams and film career. She has also opened an NGO called Ibram, which helps young people diverge from acts of violence and crime, and protects women from violence. 
Dan Llywelyn Hall
Illustration BA Honours, 2002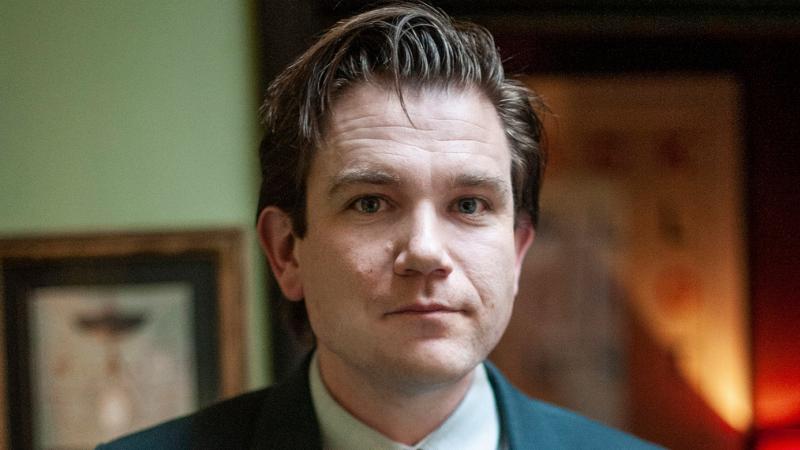 As a professional artist since graduating, Dan Llywelyn Hall has gone from strength to strength in the projects and exhibitions he creates. He initially worked as an illustrator for the Independent on Sunday and from here slowly crafted a career as a painter of portraits and landscapes.
Most recently he became the youngest artist to paint a portrait of Her Majesty the Queen and many other very prominent sitters. His latest project was to paint all 133 portraits of the Dambusters with help from family photos and historical archives. He engages with communities such as a recent exhibition at Hull Maritime Museum with portraits of over 20 Merchant Navy men for the City of Culture.
In his native Wales he is celebrated as a leading figure in the contemporary art scene. This rise began with him winning the Sunday Times Young Artist of the Year after his graduation. In 2014 Dan became the first ever official Artist in Residence for the International Cannes Film Festival. Here he painted portraits of actors and the sights and scenes of the annual festival. His work is in public collections such as the Royal Collection, The Imperial War Museum, Contemporary Art Society and others.