If you can't study effectively from home, you can book a seat in one of our socially distanced study spaces.
What spaces are available?
A small number of socially distanced study spaces are available in our libraries at Harrow, Marylebone and Cavendish campuses for priority booking by students who cannot study effectively at home. 
Please note that spaces will not be available at Regent Library, and you cannot study at Harrow, Marylebone or Cavendish libraries without a booking. 
While using these spaces, you must remain socially distant from your fellow students and continue to wear a face covering. Please ensure that you follow our COVID-19 procedures, so that we can continue to keep these spaces open.
Government guidance does not currently allow group work in library spaces. If you need to work as a group, arrange to do so online instead for your safety. Check out our tips for doing this on our Libguides online group work page. 
Who can access them?
You can access these spaces if you:
have no internet access at home 
have no suitable space to study at home 
need to access specialist software that is not available through the University's online learning apps
There is also a small allocation of spaces for students who need a space on campus for wellbeing and accessibility reasons.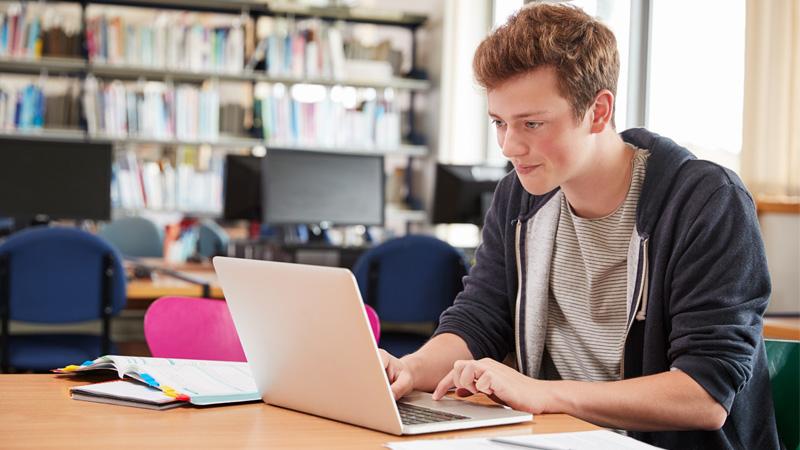 You can book a space for a single time slot of 11am–7pm Monday to Friday or 11am to 6pm Saturday. Please be aware when booking, that: 
spaces are available on a first come, first served basis
bookings will be available two weeks in advance
you can book up to four study slots per week
these spaces have been created to respond to student need and can only be used for individual study-related purposes
To book a space, visit our Library booking page.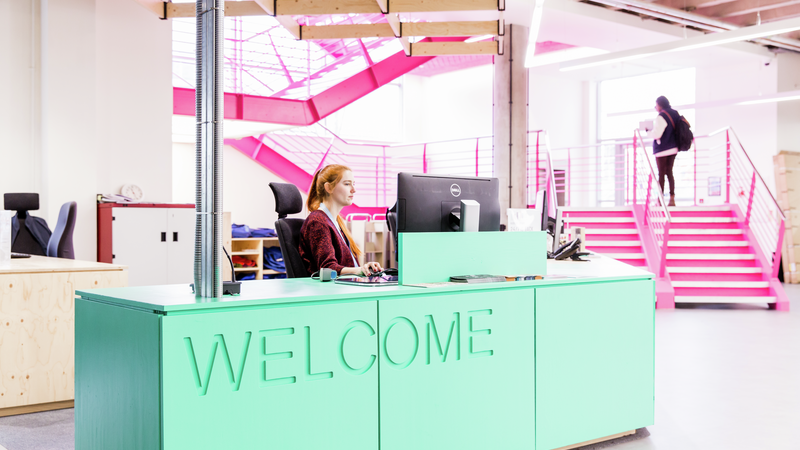 On the day of your booking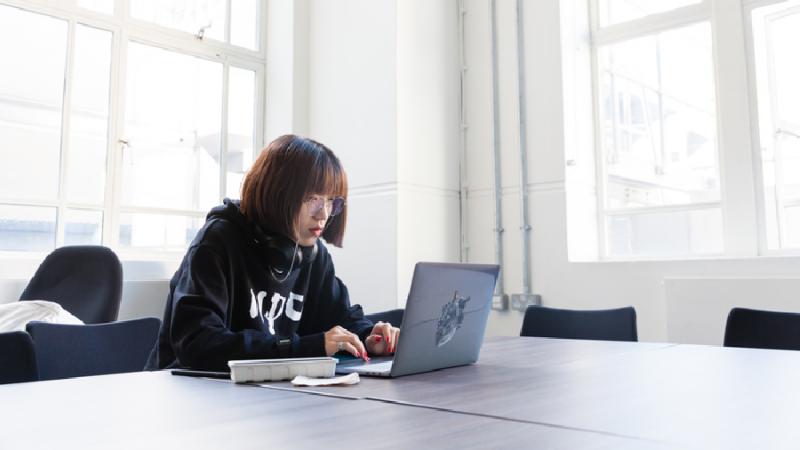 When you've booked, you'll be sent a confirmation email. You'll need to present this confirmation email to be allowed into the building, and you may be asked to present it again in the study area to confirm that you have permission to be onsite.
You'll also need to: 
check into your booked space by QR code and check out when you leave
clean your booked space as you arrive and before you leave. Wipes and bins will be available
Unfortunately, you won't be able to browse the shelves and take out books. If you'd like to loan print material, please check out our guide to borrowing books on Libguide. We're running the click and collect book service separately to space bookings.
Being safe, feeling safe
View our safety video from our Vice-Chancellor to help keep you and those around you safe, and follow our safety guidelines while on campus. We all have a responsibility to ensure that we keep our buildings COVID-19 secure.
Do not come to the University if you have symptoms of COVID-19 or have been told to self-isolate. If you develop symptoms, go home immediately and self-isolate, and report this to the University at [email protected].
While on campus, please follow our guidelines:
Maintain two-metre social distancing
Wear a face covering at all times when in the University's buildings, unless you are exempt
Follow one-way systems and directional signage when moving around the buildings
Avoid gathering in groups of more than six as this is unlawful (please note that this applies socially, but not for educational purposes)
Keep moving in circulation areas
Use hand sanitiser regularly
Regularly wash your hands
Libraries with study spaces
Find out more about our collections and information on accessibility on our libraries pages. Please note that bookable study spaces are not available at Regent Library. 
Contact us
If you're not managing at home and need assistance, contact us for advice and guidance on further support.