* Price per academic year
Course summary
People are arguably an organisation's most important (and expensive) resource in a global knowledge economy. To successfully adapt to the fast-paced, competitive environment, businesses must deploy staff effectively, developing their full potential.
Accredited by the Chartered Institute of Personnel Development (CIPD), this exciting, stimulating and challenging degree aims to provide a solid grounding in business, alongside specialist skills in people management, leadership and development. Benefiting from the shared experiences of staff and students, many of whom continue to work in this profession, you'll learn to appreciate the organisational, commercial and societal factors that shape company and individual behaviour.
With an emphasis on learning through practice, we consider how human resources (HR) fits into the structure of businesses and management with the functions and systems needed to support these. You'll hear direct from practitioners currently working in industry. For example, previously lectures have been given by a representative from Save the Children UK and the general secretary of NAPO, the trade union for probation and family court staff.
You'll develop key human resource skills in planning, organisation and control, gaining hands-on experience of common business computing and software used by HR professionals. Using specialist software in the HR Analytics module, you'll interpret real-life data, looking for correlations around diversity or absence, for example, as you would in the workplace.
You also have the option of taking a year's placement between Years 2 and 3, building your professional network and gaining valuable experience to launch your career. Previous students on this degree have worked in employee relations, recruitment and learning and development, for organisations including the NHS, ASOS and IBM. Our graduates have gone on to secure roles in management, recruitment and selection, staff development and training.
Top reasons to study with us 
92% overall student satisfaction (Source: Discover Uni - site accessed in May 2020)
Learn to understand human behaviour and how to drive a successful business through its people
Programmes are delivered by a multicultural and international teaching body, who come from professional practice and/or regularly publish in top international journals
Excellent industry links and opportunity to undertake an internship which has enabled previous students to gain experience with Disney, Warner Bros, London Fire Brigade, Goldman Sachs, Accenture, HSBC, L'Oréal, Enterprise Rent a Car, McDonalds Head Office, Debenhams, start-ups and charities including Marie Curie and Cancer Research
Opportunities to participate in field trips to see work in practice, with past students visiting Mintel
Outstanding facilities and access to the software widely used in industry: Bloomberg, NVivo and SPSS
Past graduates have secured jobs as HR officers and managers within the retail and leisure sectors, among others
Course structure
This degree aims to equip students with a range of strategic and organisational skills to manage a business organisation successfully, with a clear view of the broader competitive environment of today's turbulent economy. We cover the full range of approaches to the challenges of people management and development. You will also develop the knowledge, skills and capabilities to respond proactively and creatively to contemporary business issues and the challenges of the global business environment. Our broad curriculum covers strategic management, leadership, business ethics, resourcing and reward, employee relations, HR analytics and UK employment law.
The following modules are indicative of what you will study on this course.
Introductory modules in HRM and organisational behaviour will introduce you to the theories, concepts and practices of HRM and how these have developed to meet the changing needs of organisations in recent years. We focus on the role of the line manager and HR specialist and how they contribute to organisational effectiveness, productivity and wellbeing of the employee. You will gain a detailed understanding of the organisational, commercial and societal factors that affect how companies work.
Subjects of study include:
Accounting, Finance and Marketing for Human Resource Management
Analysing and Managing Information for HR
Global Business Environment
Introduction to Human Resource Management
Introduction to Organisational Behaviour
You will also have the opportunity to take an option module that broadens your skills or helps you to gain more in-depth knowledge of your specialist area. Your option module may be a foreign language.
Credit Level 4
As the course develops, we consider specialist areas of HR, including the dynamics of the employment relationship, pay and benefits, considering the impact of changing economic, political, legal and ideological factors. You will examine the full range of business contexts that underpin reward and other staff-influenced decisions, including labour market, industrial and sector trends, regional and international comparisons; the financial, social and psychological basis of reward as well as its costs and value to the business.
Subjects of study include:
Contemporary Employment Relations
HRM Essentials
Reward Management
Resourcing and Talent Planning
Plus two options from: Leadership and Management, Sociology of Work and Industry, Work and Organisational Psychology within the HR Context or other areas of business, including languages.
Credit Level 5
Work placement year or study abroad year
Between Years 2 and 3 you can undertake a one-year, full-time business placement. Past students have completed placements in a variety of SMEs and prestigious organisations, including Barclays Bank, British Airways, Disney UK, IBM and the NHS.
Alternatively, you may choose to study English-taught courses for a year at one of our overseas partner institutions. You can also choose to split your year abroad into a first semester exchange and a second semester work placement, both conducted overseas, or undertake a placement year overseas.
The final year of study considers contemporary developments in HR management and development, such as how to design and deliver learning and development using various methods, from traditional classroom-based training to modern coaching and action-learning techniques. We also aim to build on your interpersonal skills, which are an essential part of being an HRD professional, by doing workshops on interpersonal and reflective skills. These are important tools for any professional. We will consider essential aspects of employment law, analysing the impact when organisations get it wrong, studying key cases around contracts, rights and, also, equality. A key issue with the rise of the gig economy has been the issue of employment status, with key cases including organisations such as Uber and Deliveroo. Your studies culminate with the Global Strategic Management module, designed to simulate as closely as possible the nature of strategic decision-making in the management of a commercial organisation. Previous students have taken part in range of innovative business simulations, one, for example, on the running of a car company online.
Subjects of study include:​
Contemporary Developments in HRD
Employment Law
Global Strategic Management
Human Resource Analytics
Plus two options from: Assessing and Developing Talent, Coaching and Mentoring in the Workplace, Cultural Differences and People Management or other areas of business, including studying a language.
Credit Level 6
Accreditation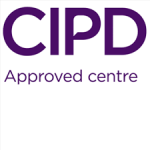 This course is accredited by the Chartered Institute of Personnel and Development (CIPD), the professional body for HR and people development. It has more than 135,000 members across the world, provides thought leadership through independent research on the world of work, and offers professional training and accreditation for those working in HR and learning and development. Upon registering for the Human Resource Management BA, you will be invited to become a student member of the CIPD. On completion, you will be entitled to professional membership as an associate member with their recognised intermediate level award.
Programme Specification
For more details on course structure and modules, and how you will be taught and assessed, see the programme specification.
Careers
This course is designed to equip you with the specialised skills and knowledge, as recognised by the CIPD, to pursue a career in Human Resource Management (HRM) or continue to postgraduate study. It will be of value if you want to work as a human resource professional or seek a career in management or consultancy.
The University's Careers and Employability Service has built up a network of over 3,000 employers around the world, helping all our students explore and connect with exciting opportunities and careers.
92%
92% overall student satisfaction.
(Source: Discover Uni - site accessed in May 2020)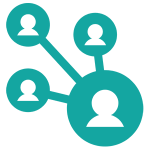 Learn how to use social media in your job hunt or LinkedIn to kickstart your career.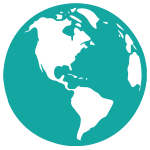 Develop your cultural intelligence – or 'CQ' – studying alongside students and staff representing more than 100 nationalities.
Industry links
We have excellent industry links with the CIPD, companies including the NHS, London Air Ambulance and Bosch, along with leading services providers such as Bloomberg. Staff who currently teach on this course also have extensive professional experience as HR Business Partners and a Consultant in Reward.
Job roles
This course will prepare you for roles such as:
Employee relations officer
HR administrator
HR management officer
HR project support officer
HR systems adviser
Management trainee
Recruitment consultant
Staff learning and development co-ordinator
Graduate employers
Graduates from this course have found employment in HR roles set out above at organisations including:
Corus Hotel Group
Harts Group
Primark
Roast Restaurant Group
Westminster Employability Award
Employers value graduates who have invested in their personal and professional development – and our Westminster Employability Award gives you the chance to formally document and demonstrate these activities and achievements.
The award is flexible and can be completed in your own time, comprising a set of core and optional extracurricular activities. 
Activities might include gaining experience through a part-time job or placement, signing up to a University-run scheme – such as mentoring or teaching in a school – or completing online exercises.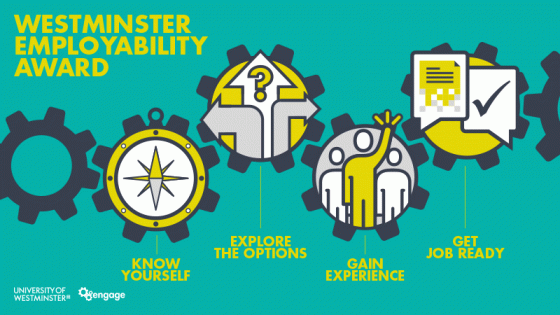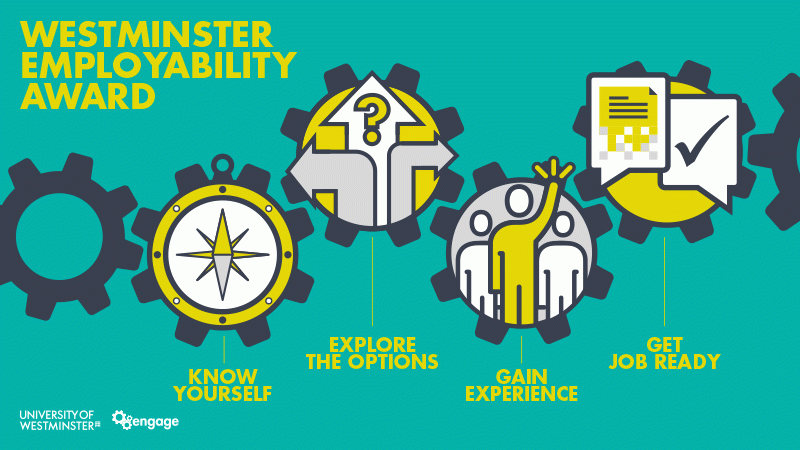 International Opportunities
Many of our courses offer international study and work experiences, and the University provides other global opportunities that all students can apply for - so whatever you're studying, you'll have the chance to go abroad.
Opportunities could include:
Taking part in semester or year-long exchanges at institutions around the world
Attending an international summer school or field trip
Developing your CV through volunteering or work placements abroad
International experience broadens horizons, boosts self-confidence, and improves global understanding, alongside being fantastic for your career.
Find out more about our international opportunities, including funding options and where you can go.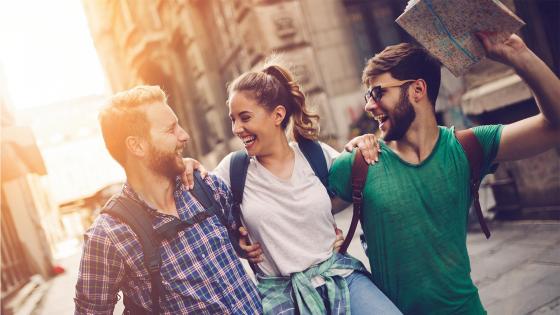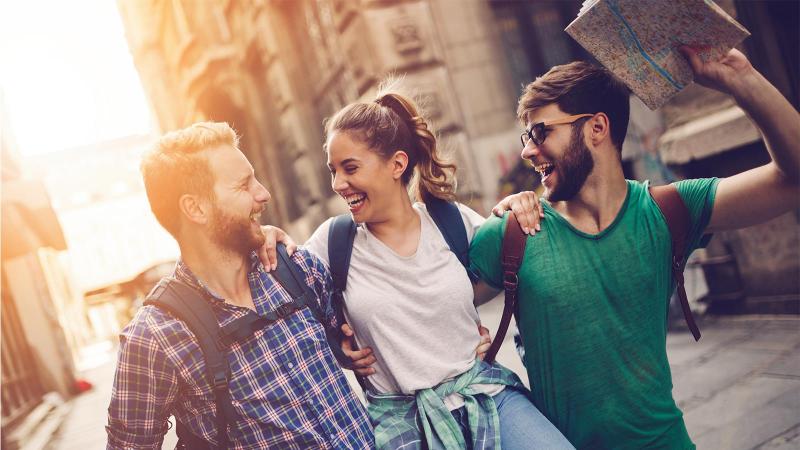 Course Leader
Caroline Bolam
Senior Lecturer
Dr Caroline Bolam, who holds a PhD, with a research interest in sociology of work, joined the University in 2013. She is a full member of the CIPD (Chartered Institute of Personnel and Development) and Senior Fellow of the Higher Education Academy (HEA).
Prior to her academic career, Dr Bolam gained considerable professional experience of resourcing and organisational development working in HRM roles in both the public and private sectors, for companies including Select Appointments and Securitas.
Dr Bolam's research interests lie in studying the role of social interaction in the workplace, with a special focus on how this shapes educational settings.
Having initially trained as a teacher, I got into HR via the learning and development route and I now enjoy being able to combine my initial love of education and HR knowledge to provide an inclusive and engaging environment for my students. I hope that my experience and research help shape the minds of young people and their influence on the HR profession.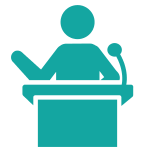 Expert teaching staff will share their professional experiences of working in the HR profession in a number of sectors and bring you the latest research findings in organisational studies, HRM and business management.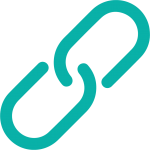 Combine theory and practice
Link theory to global practice through real-life case studies, guest lectures, field trips and insight from one of the world's largest financial databases.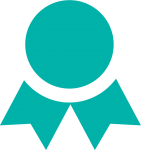 This course is accredited by the Charted Institute of Personnel and Development (CIPD), the professional body for HR and people development. 
Join us at an online open day and get a feel for student life at the University of Westminster.
You'll get a chance to: 
Speak to our academic staff
Take a virtual reality tour of our student halls
Ask us any questions you may have about student finance and accommodation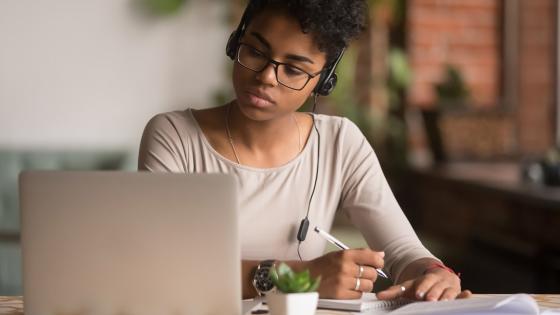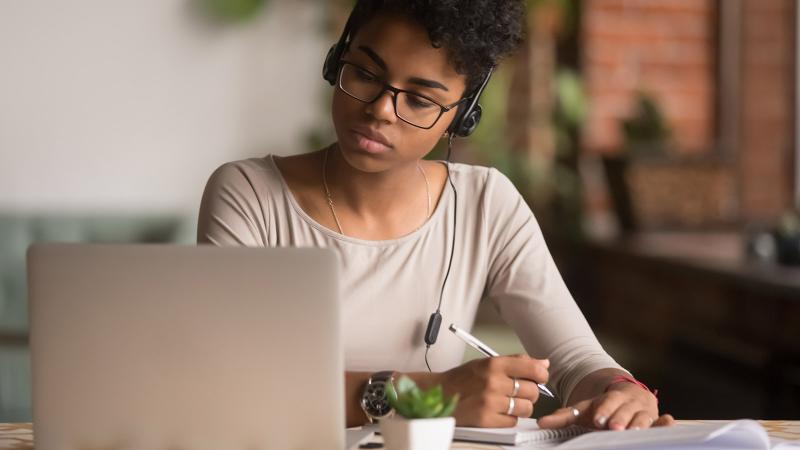 A levels – BCC to BBB
International Baccalaureate – 104 to 120 UCAS Tariff points from the IB
BTEC Extended Diploma – DMM to DDM
BTEC Diploma – D*D to D*D*
Access – 104 to 120 UCAS Tariff points from the Access course
In addition to one of the above, you should have: 
GCSE English Language grade 4/C – IB grade 4 Higher level, GCSE Maths grade 4/C – IB grade 4
If your first language is not English, you will need an IELTS of 6.0 overall, with 5.5 in each component.
We also welcome applications from students who are taking a combination of qualifications listed above. For further information, please contact Course Enquiries.
View more information about our entry requirements and the application process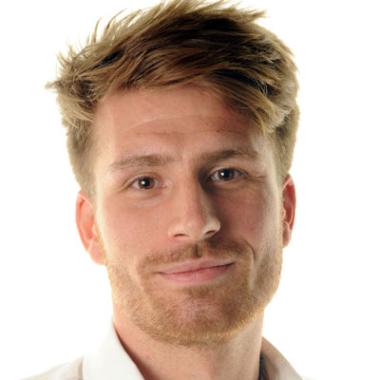 Martin Sikula
Human Resource Management BA Honours
Regardless how technology and innovation will shape future jobs, organisations will be run by people. Core of any organisation are employees and human capital is the biggest asset that differentiates successful companies from the unsuccessful ones. I believe in the potential in each of us and in human excellence: studying HR is studying just that. This course helps you understand people and makes you become a smarter human being.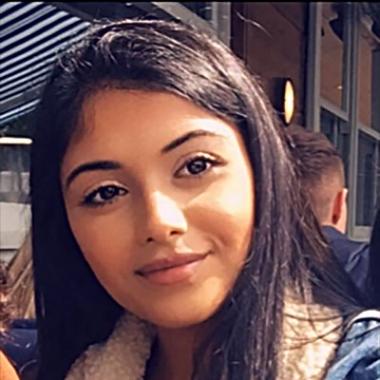 Prabsharn Aujla
Human Resource Management BA Honours
I had nearly finished the first semester of the first year at Westminster and I had learnt so much already, from Excel formulas to how people work together and outside the box thinking, that I managed to get an internship as a HR assistant at a known company. What impressed my now "boss" the most was the skills I had already learnt so early on and my eagerness in wanting to apply my fresh knowledge to the working environment. I feel this degree has made me passionate to learn and apply my knowledge and skills outside of university and within.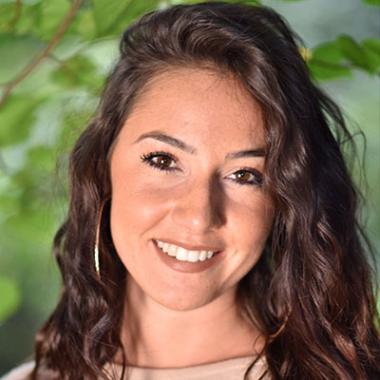 Yeliz Akin
Human Resource Management BA Honours
I love working with people. Therefore, studying HRM has not just given me the knowledge on how to manage people, but has also helped me to understand human behaviour and the strategic objectives on how to drive a successful business through its people. Combining theory and practice by doing a placement year in HR alongside my studies has definitely increased my confidence and skill set as well as enhanced my employability for the future.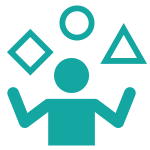 Develop your creativity to think outside the box.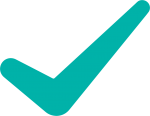 Learn to critically evaluate
Learn to critically evaluate the strategies that managers use to help organisations adapt in an uncertain or complex environment.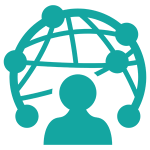 Improve your problem-solving skills
Improve your problem-solving skills to better understand and tackle people management issues.
Westminster Business School blog
Read our blog and get an insight into life and studies at Westminster Business School.
UK tuition fee: £9,250 (Price per academic year)
When you have enrolled with us, your annual tuition fees will remain the same throughout your studies with us. We do not increase your tuition fees each year.
Find out how we set our tuition fees.
Funding
As well as tuition fee loans, there is a range of funding available to help you fund your studies.
Find out about undergraduate student funding options.
Scholarships
The University is dedicated to supporting ambitious and outstanding students and we offer a variety of scholarships to eligible undergraduate students, which cover all or part of your tuition fees.
Find out if you qualify for one of our scholarships.
International tuition fee: £14,400 (Price per academic year)
When you have enrolled with us, your annual tuition fees will remain the same throughout your studies with us. We do not increase your tuition fees each year.
Find out how we set our tuition fees.
International student funding
Find out about funding for international students.
Scholarships
The University is dedicated to supporting ambitious and outstanding students and we offer a variety of scholarships to eligible undergraduate students, which cover all or part of your tuition fees.
Find out if you qualify for one of our scholarships.
One of the most popular aspects of this course is the fact that our students graduate with a CV that already demonstrates direct experience, making them more attractive to employers.
Coaching is just one of the ways in which we do this. We'll show you some of the core techniques and tools to use for coaching in the workplace, such as the Wheel of Life visual tool, the GROW (Goal, Reality, Options, Well) model and the Johari Window self-reflection tool. You'll then deliver real-life coaching to fellow students, attending supervisor meetings and producing performance reports just as you would do as a professional coach.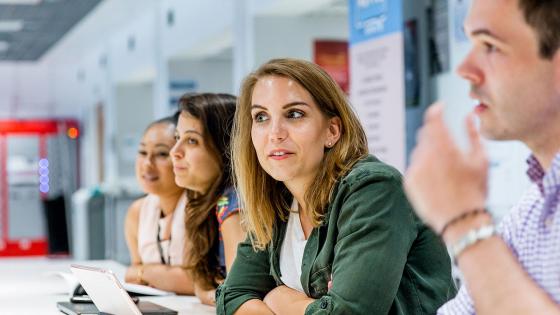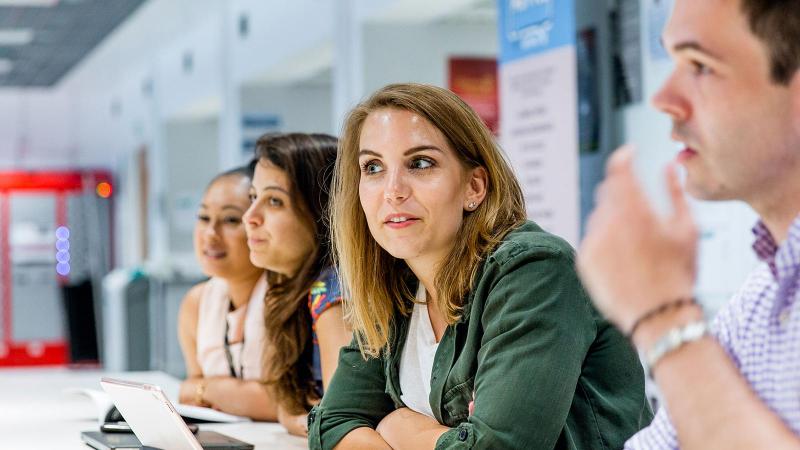 Founded in 1995, Westminster Business Consultants is a student-run consultancy service affiliated to the University, which offers management and strategic consultancy, specialising in HR, market research, market analysis, brand strategy, feasibility studies, business development, performance improvement and product development. It works with a diverse clientele of emerging start-ups, SMEs and large corporations at home and overseas, giving students opportunities to gain extensive knowledge and experience in various industries.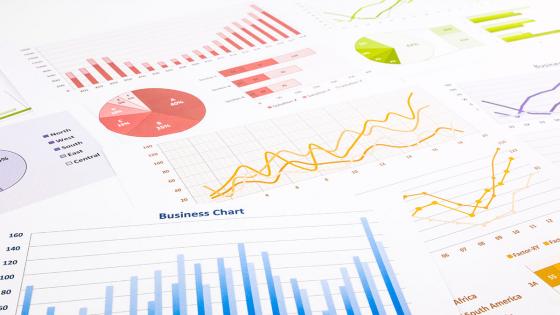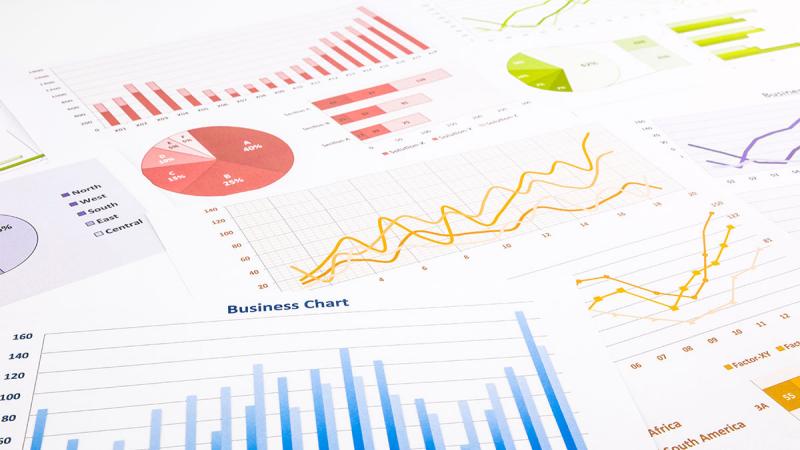 Teaching and Assessment
Your learning experience is designed to provide both a practical and theoretical understanding of people management approaches and their impact on organisational behaviour. 
To assist the learning experience, we provide reading lists, lecture and seminar materials in advance via Blackboard, our virtual learning environment. Lectures are recorded using specialist software and similar tools to make sure you can really listen to what is said in class and don't miss a thing.
How you'll be taught
On this course, we attract a mix of home and overseas students, some who have worked or continue to work within the HR profession as well as  those who gain experience on a placement year. They help to enrich your learning by sharing their own experiences of how theory relates directly to practice.
Through a variety of teaching methods – from traditional lectures and seminars to case study analysis, project work and workshops – we aim to bring study to life by incorporating real-world experience. You'll have plenty of opportunities to gain valuable insight from current practitioners, including guest lecturers and our own teaching staff, many of whom continue to practise HR on a consultancy basis.
For example, if you choose the optional assessing and developing talent module, you'll be introduced to different psychometric tests and examples of how these can be used by an expert who still designs and delivers them professionally for organisations. Similarly, you'll learn about reward management from a specialist reward consultant with significant experience.
Businesses require people who can communicate and interact effectively within a team – recognising and supporting leadership, negotiating and managing conflict. Given the nature of this discipline, we pay particular attention to the development of your own interpersonal skills. You will be encouraged to work in groups with other students, developing your teamworking and problem-solving skills, while providing an opportunity to learn to value the views of others and to give and receive constructive feedback. We also have fun too: for example, in a series of workshops you will be given exercises/games to test your interpersonal skills, both listening and talking. These are enjoyable activities to help you build important skills for any business environment.
In the following graph you'll find examples of how study time has been distributed in the past (data from the academic year 2019/20). Changes to division of study time may be made in response to feedback and in accordance with our terms and conditions.
Year
Scheduled hours
Independent study
How you'll be assessed
Using a wide range of techniques, you can expect to be assessed on the learning outcomes of your course in core modules through coursework in the form of essays, reports, presentations, case studies as well as time-constrained in-class tests and exams.
We try to make assessments as practical and relevant as possible, incorporating the type of work required by future employers, for example, undertaking critical analysis and writing up your findings and conclusions.
In the following graph you'll find examples of how marks have been calculated in the past (data from the academic year 2019/20). Changes to assessment weights may be made in response to feedback and in accordance with our terms and conditions.
Year
Written exams
Practical
Coursework
Our Student Hub is where you'll find out about the services and support we offer, helping you get the best out of your time with us.
Study support — workshops, 1-2-1 support and online resources to help improve your academic and research skills
Personal tutors — support you in fulfilling your academic and personal potential
Student advice team — provide specialist advice on a range of issues including funding, benefits and visas
Extra-curricular activities — volunteering opportunities, sports and fitness activities, student events and more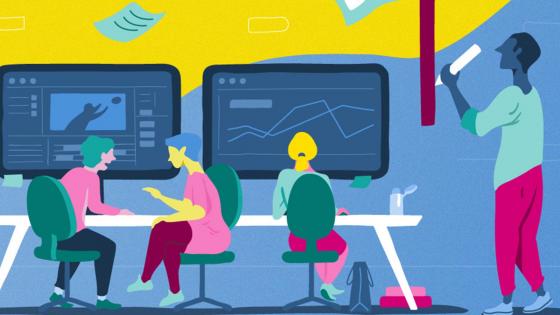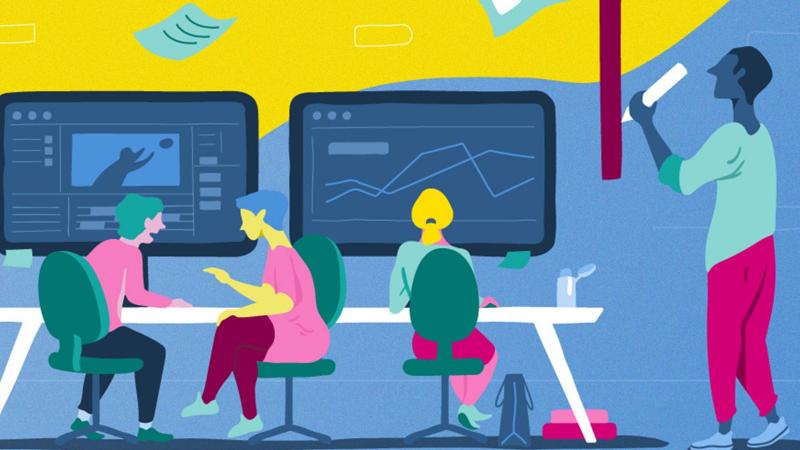 Course Location
Our Marylebone Campus has benefitted from a multi-million-pound refurbishment resulting in new workshops, digital studios and development of the Marylebone Library. The campus is home to Westminster Business School and our award-winning Architecture, Planning and Tourism courses. For more details, visit our Marylebone Campus page.
Westminster Business School
Westminster Business School is one of London's leading centres for business education based in the heart of London and its political, media and financial services scene.
We are a Chartered Institute of Personnel Development (CIPD) Centre of Excellence, recognised by professional bodies including the Chartered Institute of Marketing (CIM), Chartered Management Institute (CMI) and APMG International. 
Contact us
We have an FAQs page if you are applying this year.
Or you can contact the Course Enquiries Team:
Opening hours (GMT): 9am–4pm Monday to Friday
Your Westminster
Book an open day. Order a prospectus. Sign up for newsletters.