A YouTube live stream has been set up to watch a new brood of blue tits nesting in a box on Harrow Campus.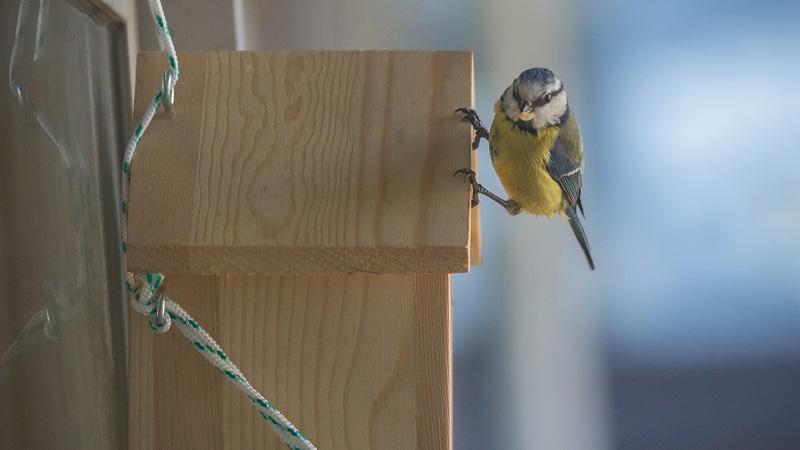 Charles Carroll, a Visiting Lecturer at the University and a Broadcaster on BBC News, set up the box a couple of years ago, where it was used by the birds almost immediately. 
Carroll said about the birds: "This year is the third brood and the second to have been followed on YouTube. This year's nest was started on 18 March and the eggs were laid on 18 April.  
"There are other birds in that part of the University, the box is very high up, it's hanging outside a second storey office, so blue tits are about the only thing prepared to nest that high. Blackbirds and robins, for example, tend to prefer hedges. There are a lot of magpies around, but they nest in trees. I feel rather sorry for the baby blue tits when they have to make their very first flight from the box. It's very high up and they have never flown before."
He added: "We've got ten eggs this year and they will hatch in the next week or so. After that it's about a month before they'll fly. If all of this year's eggs hatch then the University will have looked after at least thirty newborn blue tits over the last three years."
The latest news about the box is that seven, possibly eight, eggs have hatched so far.