Graduation photography
Professional photographers will be at each graduation ceremony if you'd like to have photos taken of yourself, your family and friends.
Simply visit the photography stand on the day of your ceremony (photo sessions cannot be booked in advance). Prints can be purchased on the day, or you can order them online after the event.
You will also have the chance to buy professional photographs taken during the ceremony itself.
For more information, contact Tempest Photography.
Tempest Photography
T: 01736 752411
E: [email protected]
W: www.tempest-graduations.co.uk
DVD of the ceremony
A film of the graduation ceremony will also be available for purchase on the day or by mail order.
For more details, contact Visions Unlimited.
Visions Unlimited
T: 01473 828474
E: [email protected]
W: www.visionsunlimited.co.uk
Graduation souvenirs
We work with a range of suppliers to provide you with a variety of unique gifts and souvenirs to celebrate and remember your achievement and your time at Westminster.
University Yearbook 2018
Don't miss out on appearing in the official Westminster Yearbook for those graduating in July 2018. You can create your entry at Gradfinale for free. The deadline is Friday 30 March. 
Entries submitted by the deadline will be published in the yearbook. Each yearbook costs £25. 
You can order your copy at GradFinale. 
Graduation rings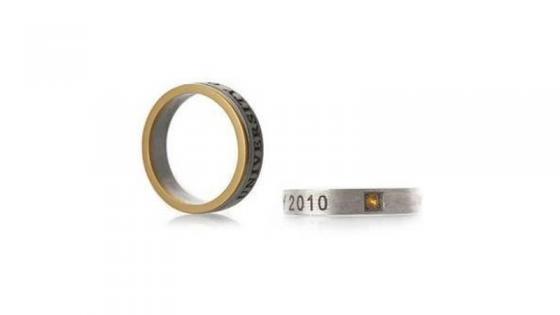 Personalised Westminster graduation rings are available in three different styles, each featuring a personal engraving and your graduation year or degree initials. Rings come in silver or gold and can be ordered from the Annotated Studios Graduation Ring Stand, at the Presentation Ceremony. 
For more details, email Annotated Studios staff on [email protected] or visit the website.  
T-shirts and hoodies
A range of souvenirs are available from Campus Clothing, including 'Class of 2018 t-shirts and hoodies. Items can be bought from the Campus Clothing stall on the day of your Presentation Ceremony or can be ordered online.
Visit the Campus Clothing website to see what's available.
Memento Frames
Your graduation is one of the most important days of your life. So why not show off your achievements in the best possible way with these fantastic official personalised engraved graduation photo certificate and photo frames.
With a choice of sizes offered these frames are available in portrait and landscape to suit your photo. These official University of Westminster graduation photo and certificate frames can be wall mounted or used with the fitted stand on a desk or table.
Visit the Memento Frames website to see what's available.