Athena SWAN
Athena SWAN is a charter scheme launched in 2005. It recognises a Higher Education institute's commitment to the advancement of gender equality.
The charter was originally launched as an initiative to address the low numbers of women in STEM-based subjects. In May 2015, the scope of the Athena SWAN Charter was expanded to cover gender equality in the arts, humanities, social sciences, business and law.
For further information on the charter, visit the Athena SWAN website.
EcoCampus Gold Award
In 2018 the University achieved a Gold Ecocampus Award. Ecocampus is a national scheme which recognises the progress universities make towards developing, implementing and maintaining a formal Environmental Management System (EMS) and addressing key issues of environmental sustainability.
For further information, visit the EcoCampus Online Resource Centre. 
HR Excellence in Research
We received the European Commission HR Excellence in Research Award in February 2016, which recognised the University's vigorous and transparent implementation strategy for improving the career development and management of researchers and our commitment to delivering research with impact.
Find out more about the HR Excellence in Research award.
Investors in People
The Investors in People (IIP) framework is structured around nine indicators, organised under three clear headings for high performance: leading, supporting and improving.
The IIP standard defines what it takes to lead, support and manage people well for sustainable results. Professional Services was first assessed in 2006 and currently has the Bronze award, valid to March 2020.
For more information, visit the Investors in People website.
StandAlone Pledge
We provide continuous guidance and support to estranged students, raising awareness of their needs and enabling them to make the most of their time in higher education, as well as helping other higher education providers identify how best to support them. 
We became one of the 'Champion' Universities across the UK to commit to the Stand Alone pledge in 2016 and in StandAlone's 2018 Excellence and Innovation Awards, we won in the 'graduation and beyond' category for our innovative approach in increased support for estranged students.
Find out more on the Stand Alone website.
Social Enterprise Gold Mark
We're honoured to have been awarded the prestigious Social Enterprise Gold Mark. This accolade, awarded following a rigorous external assessment process, recognises the University as a beacon of social enterprise across a number of business areas central to social enterprise excellence. We're already building on this achievement by developing a range of ambitious social enterprise projects. Further detail can be found on our Social Enterprise page. 
TEF
The Teaching Excellence and Student Outcomes Framework (TEF) is a national exercise, introduced by the government in England. It assesses excellence in teaching at universities and colleges, and how well they ensure excellent outcomes for their students in terms of graduate-level employment or further study.
We have a bronze award, which means we deliver teaching, learning and outcomes for our students that meet rigorous national quality requirements for UK higher education. We received our award in June 2017.
For more information, visit the Office for Students website.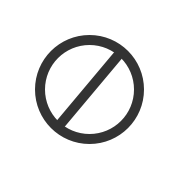 Westminster Lion
The University is accredited as a Westminster Lion by the City of Westminster.
Westminster Lions accreditation recognises businesses that work hard to make a positive impact in their communities and commit to delivering opportunities for residents and improving their neighbourhoods and environment within the City.
Cllr Robert Davis, MBE DL, Deputy Leader and Cabinet Member for Business, Culture and Heritage, Westminster City Council, said: "The Westminster Lion standard recognises those businesses that go above and beyond to help ensure that the prosperity of the city is felt throughout all of our neighbourhoods."
Sustainable catering
In partnership with Aramark our catering contractor, the University of Westminster holds a range of awards and certifications which demonstrate our commitment to sustainability in our catering practices. 

The Green Kitchen Standard recognises that we are making positive steps to sustainably manage our energy, water and waste.
The Soil Association Bronze Award demonstrates that our catering meets the Food for Life Bronze Award standards. 
The Certified Sustainable Seafood certification from the Marine Stewardship Council shows that our fish can be traced back to a sustainable source.
UK Green Building Council Membership
The UKGBC mission is to radically improve the sustainability of the built environment, by transforming the way it is planned, designed, constructed, maintained and operated. As a member of the UKGBC, The University of Westminster is committed to actively contribute to this mission through the maintenance, operation and future planning of our premises as well as the way that sustainability values are transferred to our students across the board and specifically in the built environment related disciplines.