There is always something to do in London, from walking tours to world famous museums, galleries and iconic landmarks, many of which are free.
With over 6,000 restaurants and 4,500 pubs and bars it is not hard to find somewhere to eat and relax, whatever your taste or budget. London is one of the most diverse cities in the world, with more than 300 languages spoken, so whether you are seeking your favourite international cuisine or eager to try something new, it is on the menu.
London is also a shopper's paradise, and within walking distance of our West End campuses are three of the biggest shopping streets in the capital – Oxford Street, Regent Street and Bond Street. But it is just as easy to bag a bargain at one of the city's many markets, with everything from flowers and fruit to fish and fashion on offer. If you want to get away from all the hustle and bustle, you can rest in one of the amazing parks – nearly half of London is green space, including Regent's Park and Hyde Park, with playing fields and parkland covering over 66 square miles – that's three times the size of Manhattan.
Did you know?
London is the top choice for international students. Over 100,000 international students are studying in London each year from 200 different nations.
With 620 square miles and almost 9 million inhabitants, London is Europe's largest city.
It does not always rain in London – we have fewer rainy days than New York City, Paris, Rome and Tokyo.
London has over 200 museums, 900 art galleries and over 100 theatres.
There are 5,000 restaurants and 500 cinema screens scattered across the city.
32,000 music performances take place each year.
There are 775 rooms in Buckingham Palace.
Ambika P3, 309 Regent Street and London Gallery West provide gallery space on campus to exhibit our students' creative work.
Check out our international student blog
Our international students share their experiences of life and study in the capital on our international student blog. Check out their recommendations on what to see and do in London: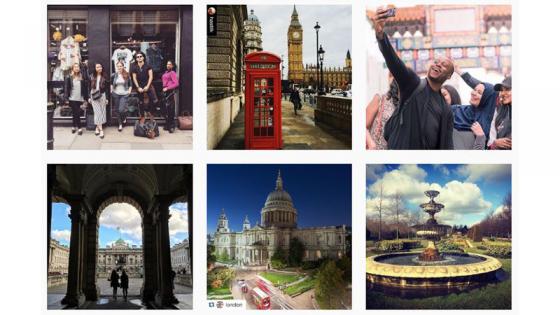 There is no better way of finding out what life at Westminster is like than from our students themselves.
Search for #LondonIsOurCampus on Instagram to get a glimpse into student life at Westminster and in London.