From July the University of Westminster is providing this year's graduating students with an exclusive careers support package to help their ongoing career journey in face of the challenges posed by the coronavirus pandemic.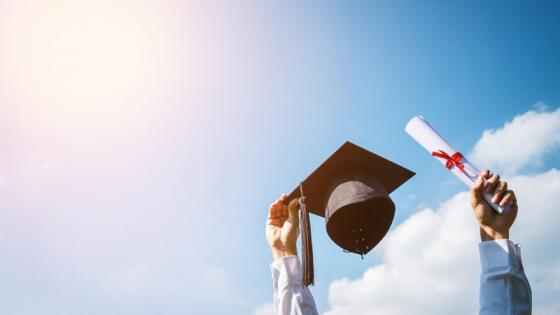 The package includes unlimited access to Westminster's Class of 2020 careers support website. The platform is the one-stop shop to key resources and services available to all new Westminster graduates. 
There is an array of benefits on offer to the Class of 2020. The top ten include:
•    Handpicked online resources to support with all stages of career planning combined with practical employment advice;
•    Bookable 20-minute or 45-minute remote career appointments with the University's knowledgeable and friendly team of career consultants;
•    Use of the University's Ask a Mentor service, an opportunity to have a one-off conversation with an experienced professional from our diverse and hugely talented pool of mentors;
•    Access to the latest graduate jobs, internships and volunteering opportunities;
•    Invitations to University events and lectures, including the popular What It Takes alumni events series, careers events and workshops;
•    Eligibility to apply to be a mentee on the University's successful Career Mentoring Scheme;
•    A 15 per cent alumni discount on postgraduate study and discount on CPD and short courses;
•    Access to the Creative Enterprise Centre's wide range of opportunities, services and resources to develop enterprise and entrepreneurship skills, grow a professional freelancing career and to start your own business;
•    Access to a wide range of academic journals and resources through digital library JSTOR; 
•    Exclusive access to a brand-new resource Shortlist.me due to be launched in July 2020, an innovative interview preparation platform for Westminster students and new graduates, 
All Westminster graduates automatically become members of the University's alumni community, a global network of over 180,000 graduates around the world. The Alumni Office and Careers and Employability Service continue to support graduates with their career and involve them with the University, wherever life takes them. 
Monica Deshpande, Head of Employability and Graduate Success at the University, said: "I am absolutely delighted with the launch of our Westminster Class of 2020 careers support package. In this challenging time, it is even more critical that our graduating students continue to develop their work ready skills. This package includes access to an array of online resources, one-to-one careers appointments, the University's Mentoring Scheme, invitations to brand new employability webinars and much more – all designed to sharpen the employability skills that are highly sought after by graduate employers, in a competitive job market."
She added: "Congratulations again to our Class of 2020 on graduating and we wish you all the very best!"
The Class of 2020 can stay in touch with the University and fellow Westminster graduates by signing up to Westminster Connect, the gateway to expanding the graduates' professional network. 
Learn more about the Westminster Class of 2020 careers support package.