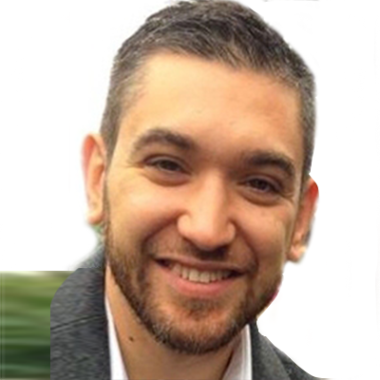 Founder & CEO | Pansofica Systems
Politics & International Relations - 2009
London is a cosmopolitan city, and this is a huge advantage for students at Westminster.
What are you doing now?
I am a tech entrepreneur and technology investor. I am also a start-up consultant working with pioneering tech companies from seed funding stages to organic growth businesses. We help fund and provide incubator solutions for rising tech talent.
What did you find most valuable about your course at Westminster? How did the skills you learnt during your degree help you to shape your career?
My course helped to shape my analytical thinking and allowed me to appreciate complex theoretical concepts which I find useful in every aspect of my job. It has also given me the tools to think about business from a macro perspective while still keeping a grasp of the immediate reality and understanding the social impact of our technological innovations.
As an International Relations student, I learnt to appreciate the global political economy and the various factors that influence business decisions.
What was the best thing about being a student in London?
London is a cosmopolitan city, and this is a huge advantage for students at Westminster.
The environment helped me forge relationships and friendships from all walks of society, it is a privilege to have studied in London and the life skills you obtain from this experience are priceless.
What extra-curricular activities did you participate in that enhanced your time at the University?
I was one of the founders and the treasurer of the Critical Theory Debate Society at Westminster.
What advice would you give to someone thinking of pursuing a similar career?
Perseverance is key! I believe that every individual is unique so my advice would be to never underestimate ones potential. On a practical note, I would suggest taking on as much paid or unpaid work experience as you can, and focus on the things you enjoy most as this will forge a basis for your career decisions, but most importantly think creatively and set realistic achievable goals.
Is there anything else you would like to tell us?
I started my degree course as a mature student, and I had the responsibility of a young family. I worked full time some semesters to make ends meet as well as juggle the demands of a degree course. While I found this to be a challenging period of my life, I could not have asked for a better experience. The University and my course leaders were always supportive. I am truly indebted to the University of Westminster for helping me achieve what I sometimes felt was an impossible task.