The University of Westminster has been ranked in 31st place for Media and Communications Studies in the 2020 QS World University Rankings.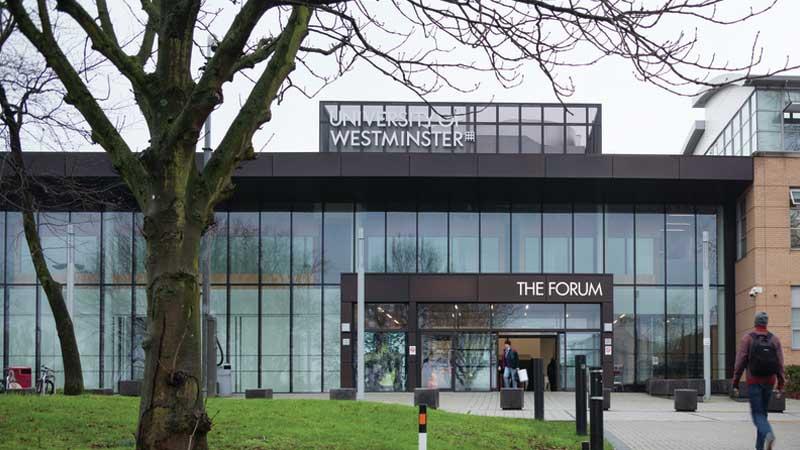 The QS subject rankings use a combined score consisting of indicators that measure an institution's reputation among other academics, citations such as the average citations per academic work, and reputation among employers.
The University's subject ranking has increased from 40th place in 2019 to 31st place in 2020 for Media and Communication Studies. The Communication and Media Research Institute (CAMRI) at the University is a world-leading centre in the study of Media and Communication and is renowned for its critical and international research.
Professor Christian Fuchs, Director of CAMRI, said: "Our excellent ranking in the QS World University Ranking has primarily to do with the research excellence and high international reputation of the Communication and Media Research Institute (CAMRI). It is one of the world's leading centres for the critical study of media and communication in society. 
"The factors that were decisive for this year's brilliant result are high academic reputation and a significant increase of two citation indicators that measure the academic impact of CAMRI's published research. The two QS citation indicators, the h-index and average citations per academic work, have in 2020 increased by a significant degree, which combined with an excellent academic reputation indicator brought about the overall result. All of it together confirms the great quality of the work done by the people who make up CAMRI."
Study areas included in the Westminster School of Media and Communications are Visual Communication and Design and Media, Digital Media Production, Communication and Management.
Michaela O'Brien, Head of School for the Westminster School of Media and Communication, added: "This fantastic achievement is a testament to the originality, hard work and dedication of all our research active staff. I would also like to acknowledge the role that our School Research Lead and CAMRI Director Christian Fuchs has played in this achievement, working with the CAMRI team and specifically CAMRI Deputy Directors Anastasia Kavada and Maria Michalis to forge a supportive and creative research environment where excellent research and researchers can thrive."
Learn more about the Communication and Media Research Institute on their website.