The Howard de Walden Estate has recently donated £10,000 to the University's COVID-19 Response Fund to support students during the pandemic and ensure they can continue to reach their true potential regardless of the obstacles they have faced. Howard de Walden's funding will help students manage their living expenses including food, rent and technology costs associated with online learning.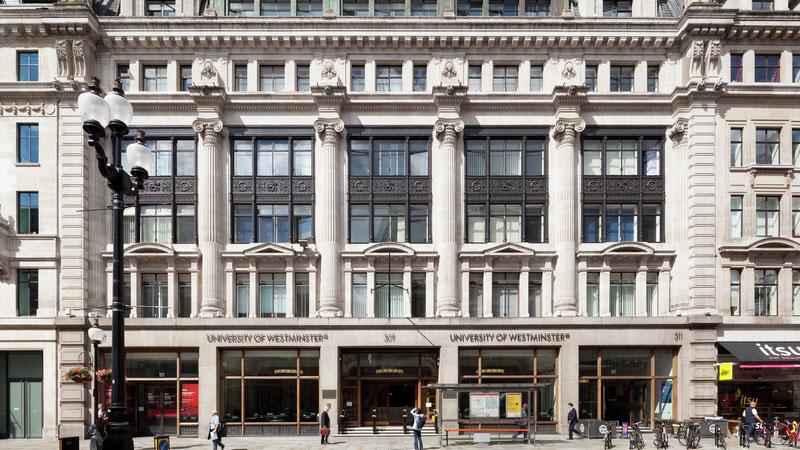 For the last three years, Howard de Walden has generously funded two annual scholarships for final year students' who are estranged from their families to support with accommodation and living expenses. As a result, last year's scholars, who were both averaging upper second-class honours, graduated with first class honours, thanks to the time they had available to focus on their studies.
Alongside this support, Howard de Walden participated in the Westminster Working Cultures UK virtual programme last September and has recently agreed to take part in this year's scheme. The programme will provide students with the opportunity to learn about the professional environment at The Howard de Walden Estate, and to hear from a range of colleagues who will share details of their own career path and valuable advice to support our students' professional journey. 
Furthermore, six members of staff at The Howard de Walden Estate are mentoring Westminster students for this first time this year through the Career Mentoring Scheme, and a paid internship opportunity is currently being developed for a Westminster graduate this summer.
Ashley Cox, Head of Customer and Community at Howard de Walden, said: ''We are proud to be strengthening our relationship with the University by participating in a number of initiatives that benefit not only students, but our colleagues as well.
"Supporting and investing in our local community is an important aspect of our business, and we recognise that this past year has been extremely challenging for students, as well as so many others. Our donation to the Covid-19 hardship fund was our opportunity to support this vulnerable group and to help minimise the negative impact of the pandemic."
Saudamin Sigdel, who studies on the Politics and International Relations BA Honours course and is a previous recipient of the COVID-19 Response Fund, said: "I was on reduced income on furlough and couldn't return home as all flights were suspended – it was incredibly stressful. I felt an enormous sense of relief and happiness when I was granted funding from the Stay Sheltered scheme towards my essential living costs, and was able to finish my second year with first class honours."
Jordan Scammell, Head of Development at the University of Westminster, added: "It's been fantastic to build upon the ways in which The Howard de Walden Estate engages with the University over the last year, to benefit a greater number of students. We're incredibly grateful for the impact their support makes, and we look forward to strategically building the relationship further in the years ahead with one of our closest neighbours. Thanks to their recent donation, we'll be able to support more students like Saudamin who've been affected by the pandemic."
To find out how your organisation can support the University, contact [email protected] or visit the corporate giving page.