Westminster Working Cultures (WWC) Professional offers international students and recent graduates a unique opportunity to learn virtually about the professional landscape, career opportunities and working life in the global labour market and, in particular, that of their home country.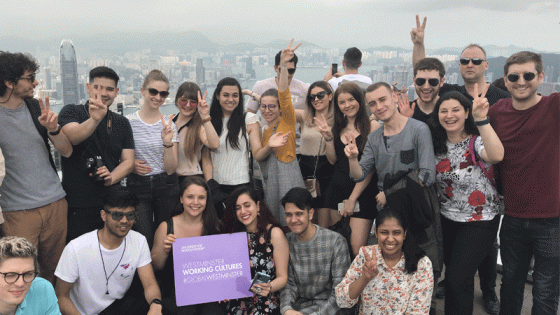 The upcoming virtual events will give you a chance to learn from a wide range of influential and successful Westminster alumni who left the UK after graduating to transition back and establish themselves professionally in their home countries. The events will explore ways to showcase a degree from the University of Westminster in international settings, CV advice and interview tips, local sector specific information and how to deal with reverse culture shock. 
The event series is launching with its first WWC Professional – Career Insights: India, on Wednesday 25 November 2020. Events will be held virtually and give you the opportunity to hear from a panel of speakers and then participate in 'breakout rooms' for more in-depth discussions with each speaker. 
Upcoming events in 2020-21 
Wednesday 25 November – WWC Professional, Career Insights: India
Thursday 3 December – WWC Professional, Career Insights: China
Semester 2 (Date TBC) – WWC Professional, Career Insights: Africa
Semester 2 (Date TBC) – WWC Professional, Career Insights: Latin America
Who can attend?
All UG and PG international students as well as overseas recent graduates from any courses across the University are especially encouraged to attend as each event will focus on a specific country or region with local speakers who will share their professional journey and provide practical information about finding a job in their sector. 
These events are free to attend, but you must register your place in advance. An event link will be sent shortly before the event begins. 
This programme has been generously funded by the Quintin Hogg Trust and is run by the Westminster Working Cultures team based in the University's Alumni Relations Office.
If you have any accessibility requirements or concerns that may affect your participation in WWC Professional, please email us at [email protected]. Please note, any information you disclose will be confidential.