Dr Bradley Elliott, Researcher and Group Leader in Translational Physiology, has launched a podcast series called 'Different Conversations' to highlight the exciting work of academics in the College of Liberal Arts and Sciences and beyond.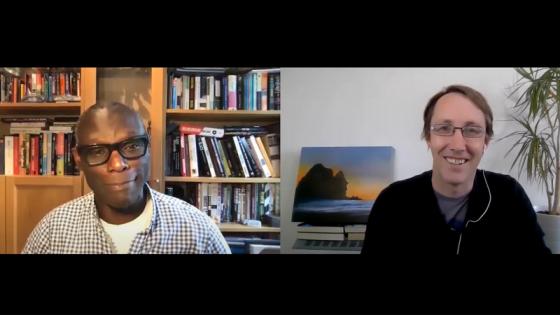 Dr Elliott, as both an academic and the Colleges' Public Engagement Lead, has organised these fascinating discussions, to try and share part of the everyday life in the College of Liberal Arts and Sciences. In this role, Dr Elliott has also organised the University's Difference Festival, but as this is an annual event, he decided to create the podcast as something that would bridge the twelve months between the festivals and highlight the topical and exciting work that is taking place across the College.
Podcasts are released on Tuesdays, with episode one featuring Mykaell Riley, Principal Investigator at the Black Music Research Unit, where he discussed black music history, or lack thereof, in the UK, a topical discussion in light of the current reignition of Black Lives Matter movement. Episode two of the podcast features Professor Rachel Aldred, Reader on the Transport Planning and Management MSc course and Director of the Active Travel Academy, where she discussed active transport, urban design and what cites could look like to help people be as active as possible.
In the next few weeks Dr Elliott will be joined by a scientist whose research is on development of testing for vitamin D and creatine kinase, and how these relate to COVID-19 testing, as well as a psychologist whose work focuses on anxiety and depression, where they will discuss people's anxieties in crowded spaces in a current and post-COVID-19 world.
Dr Elliott said about the podcast: "My background is both as a research scientist, and a science communicator in press, at live events, and on TV. I've always had directors, editors, sound and lighting professionals who do all the real work whilst I mostly just stand around. With this podcast, I'm doing technical support, directing, interviewing, and editing all myself, so it's been a real learning curve but great fun!"
The podcast will be released every Tuesday during summer and episodes one and two are now available on YouTube, Spotify, Apple Podcasts, Google Podcasts and more.
Listen to the podcast on the Anchor website.
Stay up to date on the podcast through their Twitter feed.