This academic year (2019/20), the University and the Students' Union are working together to trial a Student Experience and Opinion Panel. This panel will be a community of University of Westminster students who take part in research activities in exchange for an incentive.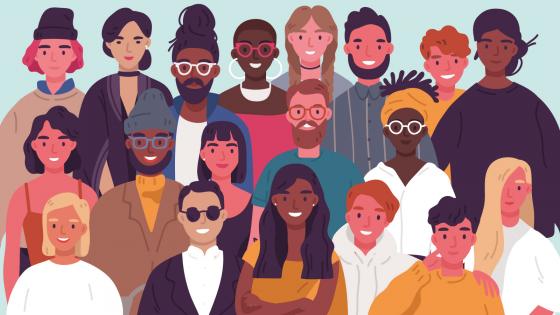 Throughout the year we'd like to hear about your experiences and opinions on a range of improvements and developments at the University of Westminster. The research activities will cover a range of subjects including (but not limited to) students experiences and opinions on courses, student lifestyles, accommodation and employment.
The University is keen to identify students representing a broad spectrum of the student population and welcomes interest from students who study full-time/part-time, undergraduate/postgraduate and from a range of demographics.
What is expected from student panellists?
Each student is an equal member of the panel. We ask that panellists: 
Participate honestly and constructively
Respect others opinions and ensure you interact in a respectful way with fellow panellists
Provide constructive opinions/feedback
Ask questions and make suggestions
Occasional homework or preparation may be required before some of the sessions. Where this is required panellists will be given additional incentives for completion.
Participation is never mandatory. You can always drop out at any time although we prefer you to complete tasks once you start them and we don't normally pay any incentives for incomplete tasks.
No-shows to groups (i.e. a student who signs up but does not attend to assigned research) will be removed from the panel if this occurs more than three times during an academic year.
What's in it for me?
You will be helping to make sure that the university meets students' needs. You get to have your views listened to and taken seriously, and you will have real input into decisions that will affect current and future students.
You will get to meet new people, receive incentives (in the form of vouchers) and it will also provide an opportunity to gain new skills and confidence. It's a real chance to put your communication skills into action and to demonstrate your teamwork, time management, negotiation and presentation/meeting skills.
Joining the Student Experience and Opinion Panel
To become a member of the Student Experience and Opinion Panel you will need to complete an initial survey.
The information captured here forms the basis of your personal profile and helps us work out which future surveys and research projects will be most relevant to you. We work out which surveys or research projects are most relevant to you by comparing your personal profile information to the research requirements agreed for each research project. For example, the University may wish to capture the opinions of mature undergraduate students (aged 21+ at the time of enrolment) and therefore we would contact panellists whose profiles matched this criterion.
How is the Student Experience and Opinion Panel different to the Student Panel Advisers?
Student Panel Advisers represent the student voice in the course re-validation process. The Student Experience and Opinion Panel will cover a range of topics connected to student life, extending past learning and teaching and will seek opinions from students in an anonymised manner which is then fed back to the University.
Terms and Conditions and Privacy Notice
Students can opt-out of the panel at any point by contacting: [email protected].
All your contact information will be deleted should you choose to opt-out of the Student Panel. For more information on our terms and conditions and how we use your personal information, pease see the Student Panel Terms and Conditions and Privacy Notice.