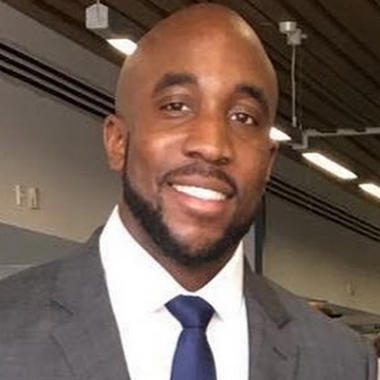 Finance Director | Westminster Water Company (UK) Ltd
Management MA - 2016
I'm a more knowledgeable entrepreneur than I would've been had I not taken the course.
What are you doing now?
I am the co-founder and Finance Director of the Westminster Water Company UK Ltd.
What did you find most valuable about your course at Westminster? How did the skills you learnt during your degree help you to shape your career?
The MA Management course is very diverse and provides an array of subject matter for students to learn. Students can assimilate information from multiple areas in business including Finance, Marketing, HRM and such like. This diversity helped me to become well versed in areas that I had not previously studied and thus, I can say that I'm now a more knowledgeable entrepreneur than I would've been had I not taken the course.
Why would you recommend Westminster as a place to study?
I found that my professors were very helpful during the course and I was able to develop long-lasting relationships with some of the staff there. In particular, the support given for my dissertation research was exceptional.
What was the best thing about being a student in London?
What attracted me to London was the diversity. The University has an interesting mixture of races, cultures and nationalities which gives you the opportunity to meet and learn from many people from around the world. My business partners who are also Westminster Business School graduates are from Norway and Malaysia, countries that are very far away from my island home of Barbados. It was the University that brought us together and made our business venture possible.
What extra-curricular activities did you participate in that enhanced your time at the University?
I volunteered as a Course Representative during my time at the Westminster Business School. Having a leadership role and the opportunity to represent the students on my course was definitely a valuable experience.
What advice would you give to someone thinking of pursuing a similar career?
At this stage, I'm still new to business ownership but I would advise any aspiring entrepreneurs to develop a passion for what they want to pursue and for entrepreneurship itself. I would also advise that you set clearly defined goals for yourself and what you want to accomplish in the future.
Entrepreneurship presents many challenges and having set goals, the drive to reach those goals and patience to withstand the tough times will help you reach your destination.
Is there anything else you would like to tell us?
As a young man, I've always been unsure of what I wanted to pursue in life. I've now lived and studied in four different countries including Barbados, the Cayman Islands, the USA and now London. One thing I've learned is that it's okay to be unsure of what path to take. That uncertainty allows you to be open to taking risks and trying new things.
Moving to London was a big change for me as it was my first time visiting Europe. However, I can now say that it was a risk worth taking as the University of Westminster has provided me with a unique opportunity and a new direction. So in short, don't be afraid to take a chance, it may turn out to be the best decision of your life.